Pages 228-232
A History of the County of Middlesex: Volume 7, Acton, Chiswick, Ealing and Brentford, West Twyford, Willesden. Originally published by Victoria County History, London, 1982.
This free content was digitised by double rekeying. All rights reserved.
Local Government.
Manorial Government.
In 1294 the dean and chapter of St. Paul's established their title to view of frankpledge, the assize of bread and of ale, and other liberties in Willesden as in their other estates in Middlesex. (fn. 1) No record of the exercise of that jurisdiction has been found. In 1552 they were indicted at the Middlesex sessions for failing to hold an annual court at Willesden, as had been the custom, and for not maintaining a pound. (fn. 2) Some of the dean and chapter's jurisdiction appears to have been exercised in the courts of the several prebendal manors, to which all the freehold tenants owed suit of court, but the records are very few. For Bounds manor courts leet and baron were in theory held every three years; the single court roll that survives, for 1422, records presentments for breaking the assize of ale. (fn. 3) No record of manorial jurisdiction in Brondesbury has been found beyond the mention in a sublease of 1799 of the manorial pound and of waifs and strays. (fn. 4) For Mapesbury 16th-century leases mentioned not only waifs and strays but courts and their perquisites. (fn. 5)
At Chambers manor, for which a court was held in 1510, the lessee in 1570 had the right to hold a court and take the profits, (fn. 6) and his successors in 1649 and 1717 were instructed to hold a court baron every seven years. A value of £1 was put on the manor's courts leet and baron in 1649, including waifs, strays, and felons' goods. (fn. 7) In 1598, for which a transcript of a court roll alone survives, the court was held in the prebendary's name by the steward of All Souls College and fined defaulters within the view of frankpledge. (fn. 8) In 1729 and 1847 it was recorded that in spite of the wording of the leases no court had been held. (fn. 9)
At Harlesden in the early 16th century the right to felons' goods was exercised on behalf of the prebendary. (fn. 10) The lease of the manor in 1576 conferred the right to hold courts, (fn. 11) and the view of frankpledge and court baron, with waifs and strays, were valued at £1 5s. in 1649. (fn. 12) For Oxgate a single court roll survives for 1330, recording only essoins, a distraint for non attendance, and a rental; (fn. 13) in 1649 the profits of the court leet, including waifs and strays, were valued at 5s. (fn. 14) For Neasden a view of frankpledge and court were held in 1510, (fn. 15) and in 1649, with waifs and strays, they were valued at 6s. 8d.; (fn. 16) the right to hold a court was mentioned in the lease of the manor in 1544. (fn. 17) At East Twyford a court leet was mentioned in a conveyance of 1597. (fn. 18)
Manorial pounds were thought to belong to Brondesbury in 1799 (fn. 19) and to Harlesden in 1847, (fn. 20) but the three pounds that existed at inclosure in 1823, near Neasden House, near the Crown inn in Harlesden, and in Petticoat (later Pound) Lane in Chapel End, (fn. 21) were presumably controlled by the vestry. The vestry in 1828 ordered a pound to be set up in Petticoat Lane, probably the brick building dismantled in 1895, and from 1828 regularly appointed a poundkeeper. (fn. 22)
Parish Government. (fn. 23)
Churchwardens were mentioned in 1510 when they held chantry property. (fn. 24) There were two from 1552. (fn. 25) A constable of Willesden was mentioned c. 1580 when he was ordered to put the lessee of Brondesbury in the stocks. (fn. 26) From c. 1641 to 1853 there were two constables. (fn. 27) A collector for the poor was mentioned in 1608. (fn. 28) There were two overseers of the poor from 1678 and a salaried deputy or assistant overseer in 1794, 1798, 1826, and 1830. From 1678 there were usually two surveyors of highways although in 1706-7, 1711-14, and 1771 there were three. The parish clerk, mentioned in 1708, was paid in 1774 for doing the vestry clerk's work and in 1789-90 and 1802 the two offices were held by the same man. (fn. 29) William Twyford (d. 1826), dismissed for incompetence as vestry clerk in 1813, continued as parish clerk in 1818 and 1824 although unsatisfactory. Other officials included a beadle (1703), a dog-whipper (1778), an apothecary or surgeon, (fn. 30) appointed in 1809 and 1818 and dismissed for neglect in 1833, a sexton, whose office was combined 1806-26 with that of parish clerk, two examiners of weights and measures (1826), and a poundkeeper from 1828. Appointments were mostly annual, although one churchwarden served continuously from 1787 to 1793. From 1816 one churchwarden was appointed by the parish and one by the vicar. In 1826 there was a struggle between the vestry and the vicar over the appointment of the sexton.
From 1678 the assembled inhabitants were acting as a vestry although not by that name until 1693. Early vestries were held at irregular intervals, but by the early 19th century there were monthly meetings, usually attended by the vicar or curate, the churchwardens and overseers, and a few others. There were occasional larger attendances, 15 for example in 1798. During the 19th century attendances became larger and there were 64 present in 1847 when the church was threatened. A vestry house was mentioned in 1708 and 1735 but for most of the 18th and the early 19th century meetings were held at the Six Bells or in the church. In 1815 a vestry room was built on the north side of the church. By 1856 it had become too small and meetings were held in private houses until a vestry hall was built in 1857 in the churchyard.
Besides poor-law matters the vestry's deliberations included law and order in 1749, 1757, 1810, and 1820, straying cattle in 1821, and starting a parish school in 1809, a benefit society in 1811, and an association to prosecute offenders in 1820. Church rates, normally 3d. in the £ in the 18th century and 2d. in the early 19th, were used for a variety of purposes not necessarily connected with the church, particularly in the 18th century, including the repair of buildings, the purchase of two constables' staves in 1796, and payments to the sick poor, especially in times of smallpox. From c. 1840 payments were confined to church repairs and salaries.
A poor rate was levied, usually twice a year, from 1678. The annual total rose from £57 in 1678 to £90 in 1730, £140 in 1770, £303 in 1803, £564 in 1821, and £844 in 1831. The income was augmented by rent payable from enclosed waste land, of which there were 31 parcels in 1792. The overseers spent a small part of it on repairing bridges (1682) and constables' expenses (1688, 1779). Expenditure on the poor included weekly pay and sums for specific purposes like apprenticing, sickness, burial, clothing, brandy for a woman in labour in 1708, and port for a widow on the doctor's order in 1801. The poor were badged in 1706. Edgware Road brought in many poor from elsewhere including, in the 1730s, disabled soldiers, a sailor, and Turkish prisoners; the overseers were forbidden in 1736 to make casual payments to outsiders. In 1801 relief was given to 94 women and children travelling with passes. Gypsies and vagrants were causing trouble in 1820. In 1800 the overseers bought potatoes, herrings, split peas, and barley, and distributed coal and potatoes in 1801 and 1823.
Following the end of the Napoleonic wars, the series of bad summers, and agricultural depression, (fn. 31) the overseers were ordered in 1818 to employ all the men who wanted to work, and in 1824 to purchase flax or hemp to employ poor women. By 1834 some 49 able-bodied poor were receiving relief. Women and children were employed in spinning and the able-bodied men were set to work on the roads, without supervision. Money was given to induce men to seek work outside the parish. About half the poor were nonparishioners and probably many were Irish; the ease with which they obtained magistrates' orders for relief was resented.
Willesden had no workhouse but cottages in the churchyard were being used to house the old and widows by 1704. It may have been one of them that was referred to in 1781 as the church house. There were six in 1828, (fn. 32) one being used by the parish clerk, and seven in 1834.
Willesden became part of Hendon union under the Act of 1834 and the poor houses were converted in the 1840s into larger ones for the parish officers. They were replaced by the engine house and vestry hall in the 1850s and 1860s. (fn. 33) The parish continued in a much more limited way its care for the poor: in 1847 an association was set up to improve the condition of the labouring classes, and some 3 a. were leased for allotments; in 1857 a vestry committee reported on the state of the dwellings of the poor; in 1861 some ladies were organizing soup kitchens during the winter.
The vestry continued to appoint officers: in 1837, for example, overseer, constables, surveyors, assessors of land, sexton, and beadle. A keeper for the fire engine was appointed in 1840 and a poundkeeper in 1842; in 1857 a headborough was mentioned. One man often combined several offices, in 1857 for example as constable, poundkeeper, sexton, beadle, and engine-keeper. The Vestry Clerks Act was adopted in 1856. (fn. 34) In 1835, to avoid becoming part of the Metropolitan police district, the vestry adopted the Lighting and Watching Act, 1833, and in 1849 it adopted the lighting provisions for part of Kilburn. (fn. 35) Increasingly the work of the vestry was done by committees. By 1857 there were committees for allotments, parish charities, building a vestry hall, the state of the poor, and nuisances. In 1863 Willesden became part of Edgware highway district. (fn. 36) By 1871 a separate sewer rate was being levied, (fn. 37) to deal with problems that eventually led to the formation of Willesden local board.
Local Government After 1874.
Under an Act of 1874 (fn. 38) Willesden became an urban sanitary district, divided into four wards and governed by a local board of 15 members. South Kilburn had six members, North Kilburn, East Willesden and West Willesden three each. There was a constant struggle between the councillors for Kilburn, where development and its problems were most marked, and the minority led by George Furness for the more rural districts. (fn. 39) The board appointed a clerk, a surveyor, a medical officer of health, and a sanitary inspector. Their work increased as building, especially jerry-building, spread. In the decade after 1875 the expenditure of the engineer and surveyor's department increased fourfold but there was still only one building inspector in 1887. In that year an Act (fn. 40) empowered the board to appoint additional building inspectors at the expense of the builders themselves. (fn. 41) By 1890 there were three building inspectors, a road inspector, a treasurer, a rate collector, and assistants to the surveyor, sanitary inspector, and clerk. (fn. 42) Board meetings were held at White's Hotel in Shoot-up Hill, from 1882 at Hampton House (no. 297 High Road, Kilburn), and after 1891 at the new offices opened in Dyne Road and enlarged in 1900. (fn. 43) The board, sometimes in conflict with the Metropolitan Board of Works and Edgware highway board, made up streets, built a sewage farm, took control of the fire brigade, and opened free libraries and a public park. (fn. 44)
By 1894 the enmity between Kilburn and the rest of Willesden was lessening, and under the Local Government Act of that year Willesden became an urban district divided into seven wards, each represented by three councillors: North, Mid, and South Kilburn, Willesden Green (including Cricklewood), Kensal Green, Harlesden, and Church End (including Neasden and Stonebridge). In 1909 the wards were increased to eleven with the creation of Cricklewood and Brondesbury Park from Willesden Green, Stonebridge from Church End, and Roundwood from Harlesden. From 1925 each ward was represented by four councillors. (fn. 45) Voting in elections was apathetic. Between 12 and 22 per cent voted in 1919 and only 7 per cent at North Kilburn in 1920. The controversy over health policy in 1922 led to a particularly high vote, between 33 and 44 per cent. Voting was increasingly on party lines. (fn. 46) A Willesden ratepayers association was established in 1878 and one in Harlesden in or before 1901. (fn. 47) The local Conservative association was formed in 1879 with a branch at Kilburn by 1900 and at Stonebridge by 1910. There was a constitutional club and a Radical club in Harlesden by 1895, a Liberal club in Church End by 1895 and one in Kilburn by 1900, and a Radical club at Willesden Green by 1900. By 1910 there was a constitutional club at Kensal Rise, a progressive club in Church End, and a social democratic club at Willesden Green. An Independent Labour Party club was established in Harlesden by 1918. (fn. 48)
The U.D.C. was at first dominated by a few individuals like Charles Pinkham, a developer who was elected to the local board in 1888, became chairman of the U.D.C. for the fifth time in 1918, and was Unionist M.P. for West Willesden 1919-22. (fn. 49) Another Conservative, George Sexton, a member of the U.D.C. 1901-28 and five times chairman, was an architect. (fn. 50) From 1907 there were 14 Conservative, 6 Liberal, and 1 Independent councillor although they did not use those labels. (fn. 51) The first election to be held on party lines was in 1910, when 20 Municipal Reform (Conservative) and 13 Progressive and Labour members were returned. (fn. 52) Church End, Stonebridge, Kensal Rise, and Harlesden were represented by a new class of councillor, railwaymen and engineers. Percival Bond, elected as a Progressive in 1910, continued as a councillor for many years. (fn. 53) Labour had 15 council members in 1921 and although still in a minority was, by tactical voting, implementing its policy on a variety of issues, notably in public health. (fn. 54) An alliance between the ratepayers association and the British Medical Association in 1922 brought an increased poll and the reduction of the Labour members to 7, compared with 25 of the ratepayers association. (fn. 55) By 1930 the parties were more evenly balanced, (fn. 56) and in 1933 Labour took control. The first woman councillor was co-opted in 1917. (fn. 57)
Willesden U.D.C. assumed more powers than those of the local board, including police services. (fn. 58) Under the Housing Acts the U.D.C. had by 1931 built 744 houses and 262 flats on estates at Brentfield and Neasden. It was responsible for 90 miles of public roads, 3 fire stations, 5 public parks, 2 hospitals, 6 libraries, 26 council and 2 special schools, 112 a. of allotments, and 3 burial grounds. (fn. 59) It had encouraged the growth of industry and housing in the 1920s but had not attempted to curb building speculation or to buy land for public buildings and open spaces. (fn. 60) The increased work required staff, (fn. 61) and a separate finance department was formed in 1909. (fn. 62) The number of staff employed on maternity and child welfare was one cause of conflict in 1922. (fn. 63) In 1925 there were 979 council employees. (fn. 64)
In 1896 the U.D.C. was empowered to appoint overseers of the poor. For a time Willesden paupers continued to be sent to the workhouse at Hendon, and later lived in houses leased to the U.D.C. until a large building at Park Royal was opened as an infirmary in 1903 and a workhouse was built next to it in 1908. In 1910 there were 1,000 people in the workhouse. (fn. 65)
When, after unsuccessful attempts in 1908, 1909, and 1919, (fn. 66) Willesden became a municipal borough in 1933 it was the most populous noncounty borough in England. (fn. 67) Changes in the ward boundaries and representation during the 1930s yielded 13 wards and 39 councillors in 1937. The boundaries of all the wards were altered, Carlton and Kilburn corresponding roughly to the old South and Mid Kilburn wards. Two new wards were created, Manor out of Harlesden and Kensal Green, and Neasden out of Cricklewood. (fn. 68) In 1952 further adjustments were made, including renaming Neasden as Gladstone and the creation of Brentwater ward out of the northern part of Cricklewood. (fn. 69)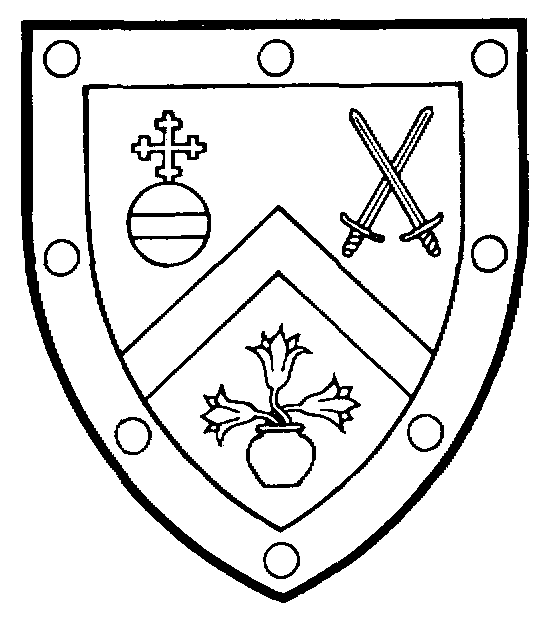 The borough consistently had a Labour majority from 1933 except in 1947. (fn. 70) The Conservatives called themselves Moderates in the 1930s and lamented the intrusion of party politics into local government, but they adopted party labels after 1945. In 1937 antagonism between the parties erupted in brawling at council meetings but apathy was more characteristic and in the election of the same year there was no campaigning by candidates. Polling was consistently low. In 1937 a fifth of the electorate voted in municipal elections, (fn. 71) in 1956 and 1960 less than a third. (fn. 72)
Housing was the major problem facing the council, which adopted a town planning scheme for three areas in 1933 and tried to limit density of housing in the remaining unbuilt districts, especially in the north and at Stonebridge. (fn. 73) For the areas long built over, especially the south-east with its overcrowded houses, a slum clearance plan was formulated in 1937, and by 1939 some 500 families had-been moved from Kilburn into a new council estate at Roundwood. (fn. 74) War interrupted the scheme and added bomb damage to already dilapidated property; the pressure of population was intensified by problems associated with immigrants from Ireland and the new Commonwealth. Following a comprehensive survey of Willesden in 1947 (fn. 75) the council in 1954 began to redevelop South Kilburn. Through the 1950s and 1960s the council also bought property elsewhere in the borough, built council houses, made improvement loans, and encouraged housing co-operatives. (fn. 76) While the council's 30year record on housing was attacked by a Tory M.P. in 1963, (fn. 77) one of the leading policy makers was Reg Freeson, elected to the council in 1952, Labour leader 1958-65, M.P. for Willesden East and later for Brent East, and a junior minister for housing in 1974. (fn. 78)
The number employed by the council had grown to 1,550 by 1949. (fn. 79) The main council offices remained at Dyne Road in spite of complaints that they were too far from the centre of the borough and inadequate for the expanded services and staff. (fn. 80) In 1937 some departments used converted houses and stables. The council's proposal in 1960 to build a block of offices for three departments was vetoed by the government in 1963. (fn. 81)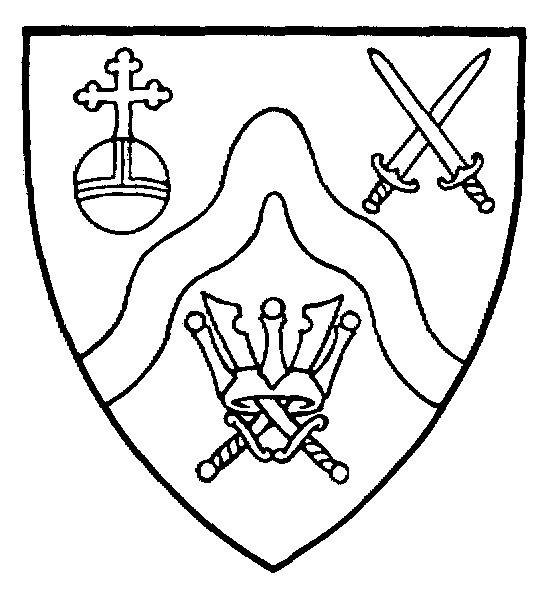 In 1965, against strong local opposition, Willesden was amalgamated under the London Government Act, 1963, with Wembley U.D. in the London Borough of Brent. (fn. 82) Of the 31 wards, each with two councillors, 17 represented the former Willesden borough. (fn. 83) Almost all departments were housed in the Wembley part of the borough, mainly in the town hall, and the Dyne Road offices were demolished in 1972. (fn. 84) In the new borough, where Conservative Wembley and Labour Willesden were evenly balanced, party controversy intensified, particularly on housing and education. (fn. 85)
Willesden was a district in the Harrow parliamentary division of Middlesex (fn. 86) until 1918, when it became a parliamentary borough divided into two divisions each returning one member. (fn. 87) Conservatives sat for Willesden West until 1923 and 1931-5, and Labour members 1923-31 and 1935-74. (fn. 88) Except in 1923 when the seat was held by a Liberal and The Times referred to the 'traditional pastime' in Willesden of wrecking the meetings of opponents, (fn. 89) Willesden East was represented by Conservatives until 1945 and from 1959 to 1964, and by Labour members 1945-59 and 1964-74. In 1974 the parliamentary boundaries were revised, the former borough of Willesden being included in Brent East and Brent South; both returned Labour members.