Pages 86-90
A History of the County of Middlesex: Volume 7, Acton, Chiswick, Ealing and Brentford, West Twyford, Willesden. Originally published by Victoria County History, London, 1982.
This free content was digitised by double rekeying. All rights reserved.
LOCAL GOVERNMENT.
Manorial government.
In 1294 the chapter of St. Paul's claimed view of frankpledge, the assize of bread and of ale, infangthief, outfangthief, gallows, tumbril, pillory, and fugitives' chattels in Chiswick and Sutton, as on other Middlesex estates. St. Paul's was found to have enjoyed all the rights from time immemorial except gallows, which it had only in Finsbury. (fn. 1)
Separate courts were held for Sutton Court and for the Prebend manor by 1590 (fn. 2) and presumably much earlier. A few court rolls for Sutton Court survive from between 1635 and 1672 (fn. 3) and court books from 1668 until 1950. (fn. 4) Court books for the Prebend manor, concerned almost entirely with land transactions, survive for 1670-3 and from 1691 until 1937. (fn. 5) For Sutton Court a court leet and court baron were held at the manor house at Lady Day and Michaelmas in 1649. (fn. 6) Later a view of frankpledge, followed by a court baron, was normally held by St. Paul's in June or July, with special courts baron which became more frequent from the mid 18th century. (fn. 7) Courts baron alone were held from 1853, ceasing after 1900. (fn. 8) For the Prebend manor in the 18th century there were general courts in the name of Westminster's lessee at least once a year and special courts, held from 1747 at various inns (fn. 9) and from 1783 usually at the Roebuck. (fn. 10) Sessions of the Prebend manor court in Chiswick ceased after 1882. (fn. 11)
A constable and two aletasters were elected at the view of frankpledge in the 17th and early 18th centuries. (fn. 12) Two constables were chosen from 1729, whereupon the election of aletasters lapsed, (fn. 13) and three from 1791. (fn. 14) In 1787 the magistrates declined to swear in a third constable, who had been nominated by the vestry, until he had been returned at the manorial court. (fn. 15) A headborough was named only from 1787 until 1840 and aleconners were again chosen from 1795 until 1840. (fn. 16) In 1824 and from 1831 to 1843 two constables were elected, normally one each for Turnham Green and Strand-on-the-Green. From 1845 there were constables for Chiswick and Turnham Green, and a third, also styled headborough, for Christ Church, Turnham Green, until the last recorded elections in 1855. (fn. 17) At courts of the Prebend manor the only election was in 1811, when the customs were restated and a combined bailiff, common keeper, and pound keeper was appointed. (fn. 18)
Parish government to 1836.
There were two churchwardens in 1580, (fn. 19) chosen annually in vestry by 1622, together with two sidesmen and two surveyors of the highways. (fn. 20) Two overseers for the poor were named annually by 1663, when the vestry also named the constable. (fn. 21) By 1777 one churchwarden was chosen by the vicar and the other by the parish. There was a salaried collector of poor rates from 1788 (fn. 22) and an assistant overseer from 1820, when a select vestry was formed. (fn. 23) Other salaried officers included a vestry clerk from 1622, (fn. 24) a beadle by 1702, (fn. 25) and a woman pew opener before 1784; (fn. 26) aleconners were paid, although not appointed, by the parish in the 1820s. (fn. 27) The beadle also acted as sexton by 1795 (fn. 28) and, to retain both posts, was required to do no other work in 1825. (fn. 29) There are churchwardens' accounts for most years from 1622, (fn. 30) overseers' accounts for 1678-97, 1736-66, and 1810-16, (fn. 31) vestry minutes from 1777, (fn. 32) and select vestry minutes from 1820. (fn. 33)
The vestry met at the church in 1622, when it included the vicar, Edward Wardour, and Thomas Barker. Members of the Barker family often attended thereafter, as did successive incumbents. Others present included Arthur Duck and Chaloner Chute, both of them lessees of the Prebend manor, the brewer Thomas Mawson and, in 1794, John Zoffany. (fn. 34) Select vestries normally met weekly at the workhouse. (fn. 35) From 1631 church rate payers were listed by districts: Chiswick village or 'the town', Little Sutton, the Strand, Turnham Green, and Stamford Lane. Sluts Hole, Corner or Corney House, which included Grove House, and Sutton Court also formed districts by 1724. (fn. 36)
Apart from church rates and poor rates, the parish in 1629 had a small income from tenants of the church house and lands. (fn. 37) Church rates were fixed annually and varied between 3d. and 6d. in the £ in the late 18th century. (fn. 38) Poor rates, fixed yearly or half yearly, ranged from 4d. to 8d. between 1696 and 1698 but were often 2s. in the mid 18th century. (fn. 39) In 1777 it was decided to assess property in proportion to yearly value rather than to purchase price. (fn. 40) Sums spent on the poor were £894 in 1776 and, on average, £786 from 1783 to 1785. (fn. 41) Expenditure was £2,121 in 1803, (fn. 42) as high as £3,240 in 1816, (fn. 43) and £2,158 in 1821; a reduction by one third, to £1,397, by 1831 was ascribed to the establishment of a select vestry. (fn. 44)
Poor relief was to be considered every month by the parish officers in 1659. (fn. 45) Payments in 1678 were divided between pensioners, 18 of whom received from 1s. to 2s. 6d. a week, and 'chance poor', who were given small sums, nursing, clothing, and, in one case, a boat. (fn. 46) Three and a half dozen badges were bought in 1697-8 (fn. 47) and paupers who had not served any parish office were to be badged in 1779. (fn. 48) A workhouse was said to have been built in 1725; (fn. 49) it existed by 1736 (fn. 50) and was enlarged in 1785. It stood near the Back common at Turnham Green, where it was hoped to acquire land near by in 1794 and 1801. The workhouse poor apparently were farmed out by 1790, when an additional sum was paid to make up for falling profits from their labour. The vestry itself scrutinized tradesmen's tenders for supplying the workhouse in 1795, (fn. 51) as did the select vestry, which employed a salaried master and mistress, or matron, in 1823. (fn. 52) Damages were to be sought from Hammersmith in 1781, after its beadle had driven a dying pauper into Chiswick. (fn. 53)
Local government after 1836.
Chiswick in 1836 became part of Brentford poor law union, (fn. 54) which sold the parish workhouse in 1838 (fn. 55) and afterwards used the new union workhouse in Twickenham Road, Isleworth. (fn. 56) The parish lay within the Metropolitan Police district from 1840 (fn. 57) and had a burial board from 1852. (fn. 58) Under the Chiswick Improvement Act, 1858, commissioners were elected with powers to construct a wharf, levy rates, and borrow money for lighting, paving, and sewerage. (fn. 59) The 19 commissioners included a nominee of the duke of Devonshire and were served by a salaried clerk. (fn. 60) They met about twice a month, at first at the Roebuck, then at Chiswick hall in Chiswick Mall until 1868, at the boys' National school in the churchyard until 1873, and thereafter at the new vestry hall by Turnham Green. (fn. 61) In 1869 the commissioners adopted sections of the London Government Act, 1858, in order to control the siting and quality of new housing. (fn. 62) The vestry meanwhile had reached a compromise with the Metropolitan Board of Works over non-payment of sewer rates between 1857 and 1859. (fn. 63) It also successfully opposed an attempt to attach much of Chiswick to Chelsea in 1868, decided to adopt the Vestries Act in 1872, and consequently to pay for a hall at Turnham Green in 1874. (fn. 64)
Stamford Brook grounds, at the time of its transfer to Chiswick in 1878, was being built up to form part of Bedford Park. Residents of the new suburb formed a vigilance committee, concerned mainly with sanitation, in 1881 and a more general Bedford Park committee in 1883. (fn. 65)
A local board was formed for Chiswick in 1883, under the Public Health Act, 1875. (fn. 66) It met twice a month at the vestry hall (fn. 67) and consisted of 19 members, one of them to be nominated by the duke of Devonshire so long as he should hold 500 a. in the parish, although the duke did not exercise his right after 1891. (fn. 68) The local board took over the burial board's powers (fn. 69) and also formed committees for works, audit and finance, lighting, and special purposes in 1888, when its officers included a clerk and solicitor, an engineer and surveyor, a medical officer of health, and a sanitary inspector. (fn. 70)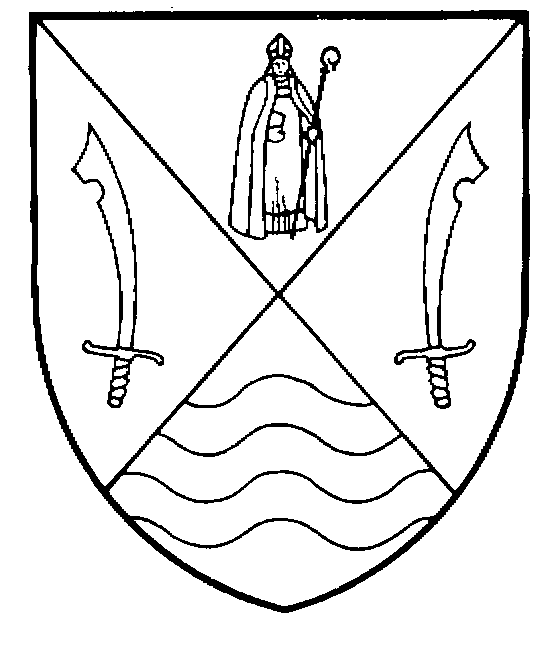 Chiswick U.D.C. superseded the local board under the Local Government Act, 1894, its district being divided between Chiswick (including Strand-on-the-Green) and Turnham Green wards. Six wards, with three members each, were created in 1901: Bedford Park, Chiswick Park, Grove Park, Gunnersbury, Old Chiswick, and Turnham Green. (fn. 71) The council, which met monthly, (fn. 72) secured an Act to build a river wall and carry out other improvements and to enlarge Grove Park, by a transfer from Brentford U.D., in 1911. (fn. 73) Chiswick's wards remained unchanged in 1927, when Brentford added its own east, central, and west wards to form Brentford and Chiswick U.D., which was incorporated as a municipal borough in 1932. (fn. 74) The borough retained its 9 wards (fn. 75) until it joined Heston and Isleworth M.B. and Feltham U.D. in 1965, forming the eastern part of the London Borough of Hounslow. (fn. 76) Whereas Conservatives had controlled Brentford and Chiswick B.C., (fn. 77) the Labour party controlled Hounslow except between 1968 and 1971. (fn. 78)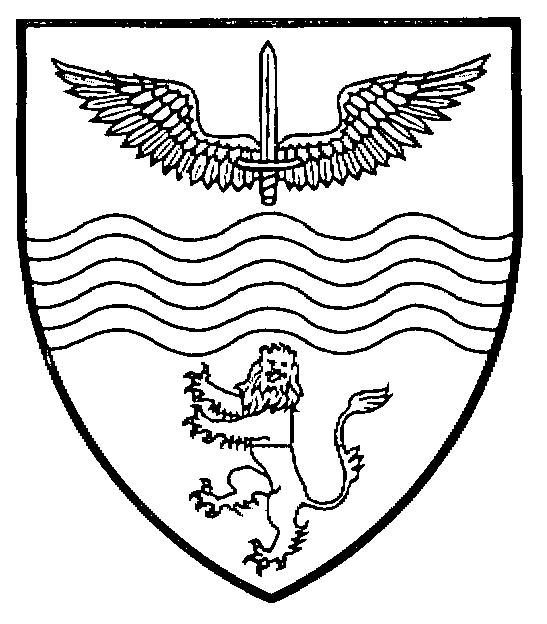 The offices of the local board and of the U.D. were at the vestry hall on the south side of Turnham Green. Designed by W. J. Treherne, it was an Italianate building of yellow brick with stone dressings and included a hall seating 700. (fn. 79) Enlargements were planned by the overseers in 1896 before it was vested in the U.D.C., which temporarily used Sutton Court while enlarging the vestry hall, reopened as the town hall in 1901. (fn. 80) After the establishment of Hounslow L.B. the premises were used chiefly for the registration of births, deaths, and marriages.
Under the Redistribution of Seats Act, 1885, Chiswick formed part of the Ealing division of Middlesex. (fn. 81) A Conservative or Unionist was returned, often unopposed, until the formation of Brentford and Chiswick parliamentary constituency in 1919. Unionists were elected in the period between the World Wars but thereafter the seat remained marginal, returning a Labour member in 1945, 1966, and 1970, and a Conservative at other elections. From 1974 Chiswick has formed part of Brentford and Isleworth, represented by a Conservative. (fn. 82)
PUBLIC SERVICES.
Nursing was provided for the poor by 1660, when the vestry sent one patient to St. Bartholomew's hospital and another to St. Thomas's hospital (Southwark) and when a doctor gave individual treatment. (fn. 83) A salary for medical attendance at the workhouse was paid before 1823, the recipient being described as 'house surgeon' in 1825. (fn. 84) The vestry considered providing a place for diseased paupers in 1793 (fn. 85) but apparently did nothing, as a room at the workhouse had to be adapted for the sick in 1822. (fn. 86) Concerned at the number of inmates suffering from venereal disease, the parish subscribed annually to the Lock hospital (Westm.) from 1823. (fn. 87) Payments were also made to St. George's hospital (Westm.) in 1829. (fn. 88)
The Sisterhood of St. Mary and St. John cared for the incurable at St. Mary's convent, which was founded in Kensington in 1868 and moved to Burlington Lane in 1897. Sisters of the Society of St. Margaret took over the convent and its adjoining St. Joseph's hospital in 1910 and still managed them in 1979. The hospital had 48 beds for women and children in 1921, when a small nursing home for paying patients had also opened, and 36 beds for women in 1979. (fn. 89)
Chiswick Nursing Home and Institution, at nos. 449 and 451 High Road in 1908, was presumably a private establishment. (fn. 90) Chiswick isolation hospital, opened in Clayponds Lane, South Ealing, in 1904, (fn. 91) became a maternity hospital, serving both areas, in 1921. (fn. 92) A cottage hospital, endowed by Daniel Mason, opened in 1911 in Burlington Lane and moved in 1912 to a new building adjoining Rothbury House, Chiswick Mall. It was used for maternity cases in 1926, when nurses' accommodation was built and Rothbury House became an administrative block, and rebuilt in 1936. (fn. 93) As Chiswick hospital, a branch of the West Middlesex hospital at Isleworth, it was administered by the SouthWest Metropolitan Regional Hospital board under the National Health Act, 1948, and had 66 beds c. 1963. (fn. 94) The hospital was temporarily closed from 1975, when it was to be adapted as a psychiatric unit, and in 1979 lay within the Ealing, Hammersmith and Hounslow area of the North-West Thames Regional Health Authority. (fn. 95) There was a dispensary at no. 8 Heathfield Terrace, Turnham Green, in 1926 and a new health centre in Fisher's Lane north of the high road was in partial use from 1977. (fn. 96)
Policing until the late 18th century was presumably left to the parish constables and the watch, who in 1680 stopped the earl of Pembroke's coach as it crossed Turnham Green but then failed to detain the earl after he killed a prominent resident. (fn. 97) By 1798 there was a Chiswick association for the protection of persons and property, whose 40 members in 1808 were headed by the duke of Devonshire. Subscribers paid 1 guinea initially and thereafter at least 5s. a year towards a fund, which was used to advertise rewards and defray the cost of prosecutions. (fn. 98) The association had been revived by 1827, when the richer districts paid for their own policing. (fn. 99) In 1828 there were horse patrols, apparently along the high road, where many crimes took place, and foot patrols over a wider area. Two parish constables worked during the day and as many as 4 patrolmen and 6 watchmen were employed privately at night, being responsible to the assistant overseer at the workhouse. (fn. 100) Chiswick was included in the Metropolitan Police Area from 1829 (fn. 101) and lay within T division, with a station in High Road west of Windmill Place by 1871. It was superseded by one on the east corner of Windmill Place, manned by 73 policemen in 1890 (fn. 102) and 131 in 1926. (fn. 103) A new police station, replacing buildings at the corner of Linden Gardens and High Road, was opened in 1972. (fn. 104)
A parish fire engine was to be repaired in 1781 (fn. 105) and was the responsibility of the sexton and beadle in 1804, (fn. 106) being kept then or later in a shed near the church. (fn. 107) The local board employed a volunteer fire brigade, with contingents for Turnham Green and Chiswick, in 1888 and opened a new fire station, mortuary, and parish depot on the south side of the high road in 1891. The station had a new steam engine in 1891 (fn. 108) and a motor fire escape and ambulance in 1911, when it was claimed to be one of the best equipped near London. (fn. 109) From 1937 the fire services in Chiswick High Road used a former market near by and the adjoining Linden House, before moving to a station which had replaced Christ Church Vicarage, Heathfield Gardens, in 1963. (fn. 110)
Water was to be supplied by the Grand Junction Waterworks Co. under an Act of 1861 (fn. 111) and was obtained partly from that company but mainly from the West Middlesex Water Co. in 1888. A constant supply, as promised by the West Middlesex Water Co. by 1895, had been provided for nearly every house by 1897. (fn. 112) Under the Metropolis Water Act, 1902, both companies were superseded in 1903 by the Metropolitan Water Board. (fn. 113)
Sewerage was perhaps the chief problem facing the improvement commissioners, whose successors in 1888-9 took pride in their having carried out an expensive scheme for sewage disposal. (fn. 114) The works and filter beds lay close to the Thames and south of Corney Lane, where a power station was later built. (fn. 115) From 1936, under the West Middlesex Sewerage and Sewage Disposal Scheme, the area was served by trunk sewers to the central works at Mogden, in Isleworth. (fn. 116)
Gas was to be supplied along Chiswick High Road by the new Brentford Gas Co. in 1821. (fn. 117) The company was taken over in 1926 by the Gas Light and Coke Co., (fn. 118) which in 1948 still supplied gas from its Brentford works and by 1963 had been superseded by the North Thames Gas Board. (fn. 119) Many shopkeepers in the high road favoured electric lighting by 1890. (fn. 120) The Aberystwyth and Chiswick Electricity Supply Corporation agreed with the U.D.C. to supply electricity in 1898 (fn. 121) and continued to do so until its Chiswick area was bought by the council in 1935. (fn. 122) After nationalization, services were maintained by the Southern Electricity Board. (fn. 123)
After adopting the Public Libraries Act, the local board opened a lending library in 1891. (fn. 124) A new building in Duke's Avenue was presented to the U.D.C. by Messrs. Sanderson in 1897 and was extended in 1901 (fn. 125) and again, having been damaged by a fire from Sanderson's factory, in 1930. Exhibits from a small museum were moved to Gunnersbury House after the Second World War but the library retained its collections of books issued by the Chiswick Press and material on Hogarth in 1979. (fn. 126)
Waste lands along the high road were acquired by the local board under the Metropolitan Commons Act, 1866, and laid out for recreation, forming Turnham Green common and Chiswick (formerly the Back) common. (fn. 127) Homefields and adjoining land east of Chiswick Lane, totalling 10 a., were bought by the U.D.C. from the Ecclesiastical Commissioners in 1898, with help from the county council. (fn. 128) The U.D.C. administered Homefields recreation ground, 7½ a. of Turnham Green common, c. 11 a. of Chiswick common, 2½ a. of Stamford Brook common, and 1 a. at Strand-on-the-Green in 1911, when it planned to buy c. 11 a. by the river at Grove Park. (fn. 129) Land bought from the duke of Devonshire was consecrated as a cemetery in 1888, (fn. 130) a chapel being built in 1898, (fn. 131) and the grounds of Chiswick House formed a public park of c. 66 a. from 1929. (fn. 132) Additional open space in the southern part of the parish was used by schools or for private sports grounds. (fn. 133)
Open-air swimming baths beside Duke's Meadows, in Edensor Road, were open in 1911, when the council claimed to have pioneered mixed bathing. (fn. 134) Fashionable with Londoners in the 1920s, they were extended in 1931. (fn. 135)