Pages 167-172
A History of the County of Northampton: Volume 4. Originally published by Victoria County History, London, 1937.
This free content was digitised by double rekeying. All rights reserved.
FAXTON
Fextone, Foxton (xi cent.); Fauxston (xiv cent.).
Faxton lies to the east of Lamport and of the road from Northampton to Market Harborough, its eastern portion being formed by Mawsley hamlet. It lies high for a Northamptonshire parish, much of the ground being about 400 ft. The Nicolls family at one time lived here in what Bridges describes as 'an antient manorhouse'. In his day there was under a stone dial over the gate this inscription:
Anno primo (MDCXXV) Caroli primi Ne dispar quid displiceat Nam trium Consanguineorum tribus ac regnantibus Hoc exiguum opus est.
and on the other side of the gate fronting the house:
Tres successivi possessores Anna Augustinus et Franciscus Tribus Principibus invicem succedentibus Elizabetha Jacobo & Carolo.
Perhaps the Hall Ponds to the north of the church indicate the spot near which this stood. Soldiers of Charles I were quartered at Faxton the night before the battle of Naseby. (fn. 1)
The Almshouses at a little distance north-east of the church were erected by the last Nicolls heiresses. Faxton Lodge lies to the south of the parish, where there are also brickworks.
To the north-west is Short Wood, and at the extreme north is Stonegrove Spinney. A very winding brook forms the eastern boundary of the parish.
The parish contains 1,851 acres, principally pasture land. There is no village, and the population, which in 1801 was 54, in 1921 was only 37. Since 1935 Faxton has been included in Lamport parish.
Manor
FAXTON Manor was in Saxon times royal demesne, and was entered among the King's lands in Mawsley Hundred in the Domesday Survey. There were 2 hides there, and Wold and Walgrave (2 hides and 3½ virgates of land) belonged to this manor. (fn. 2) In the 12th century the 2 hides above recorded, together with half a hide, taken presumably out of either Wold or Walgrave, were returned as held of the fee of Balliol. (fn. 3) In Moulton, in the Hundred of Spelhoe, Guy de Balliol was holding 1½ hides and 1 small virgate of the fee of Faxton; (fn. 4) while in Walgrave Henry de Tracy was holding 3 virgates of the socage of Faxton. (fn. 5) Guy's descendant John de Balliol by his marriage to Devorgild, elder sister and co-heir to John le Scot, Earl of Chester and Huntingdon, became possessed of part of the honor of Huntingdon in addition to the Balliol fee; (fn. 6) and among his fees in 1236 and 1242 were four fees which Adam de Periton held in Faxton, Walgrave, and Moulton. (fn. 7)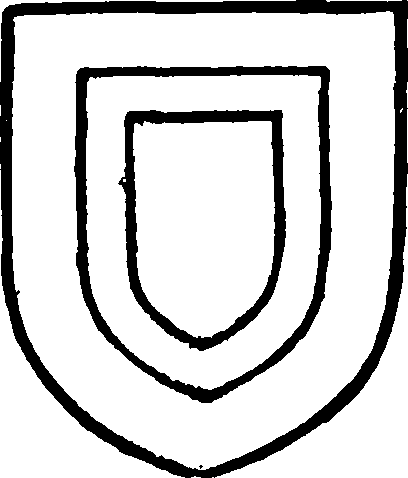 Ingelram de Dumart about 1170 granted to Robert Duredent his nephew the messuage in Faxton which had belonged to Walter de Balliol his uncle, and a fourth part of Faxton with a quarterium in Mawsley, Walgrave, and Moulton, for the service of one knight, (fn. 8) Ingelram died in 1185 and Egelin de Dumart, son of his sister Emma, in 1201–2 conveyed to Thomas de Periton a knight's fee in Faxton and land in Northumberland and Warwickshire. (fn. 9) This Thomas was Egelin's nephew and succeeded him in 1219, himself dying in 1227, leaving a son Adam. (fn. 10)
Adam de Periton, who appears to have been holding under John de Balliol practically the whole of Faxton, was apparently identical with the Adam de Faxton who in 1229 was in conflict with the Prior of St. Frideswide about customs and services in Moulton. (fn. 11) In 1266 Adam de Periton died seised of the manor of Faxton (with rents of the free tenants of Moulton and Walgrave), which he was holding of Sir John de Balliol for 4 knights' fees and 4 marks rent. His heirs were Robert, son of Sir William de Kaynes and of Adam's eldest daughter; Isabel, late the wife of Sir Robert de Welles, another daughter; and Katharine, wife of John Paynel, a third daughter. (fn. 12) Isabel, the widow of Robert de Welles, married as her second husband William de Vescy, who in 1284 was holding 2 knights' fees in Faxton, Mawsley, and Walgrave of John de Balliol (afterwards King of Scotland). (fn. 13) In 1288–9 William de Vescy and his wife Isabel conveyed the manor of Faxton to John de Vescy, their son, presumably in view of his marriage with Clemence, a kinswoman of Queen Eleanor. (fn. 14) In August 1290 William de Vescy gave the Queen an undertaking to ensure the payment of Clemence's dower. (fn. 15) Clemence de Vescy was holding a third of the manor of Faxton in dower after the death of Isabel in 1314, worth £12 19s. 9¾d. yearly. (fn. 16) She died abroad in 1344, (fn. 17) having previously granted her third of the manor for her life for £8 yearly to Adam de Welles who was then holding the remaining two thirds, and to whom the reversion of her third belonged. (fn. 18)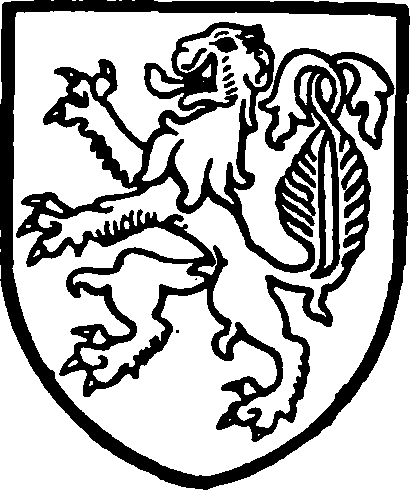 Isabel de Periton's heir by her first husband, Sir William de Welles, was their son Adam, who died in 1311 before his mother. He left a widow Joan. (fn. 19) The custody of lands in Faxton and elsewhere belonging to Adam de Welles, and the marriage of his son and heir Robert, aged 16 at his father's death, was assigned to Gilbert de Clare, Earl of Gloucester and Hertford, on 8 December 1311; (fn. 20) and on 7 April 1313 this wardship was sold by Gilbert to Richard le Vavassour and others. (fn. 21) Isabel de Vescy died in 1314, when she was returned as holding two parts of the manor of Faxton of John of Britanny, Earl of Richmond, to whom, in return for his services in Scotland, John Balliol's lands had been granted, by service of 2 knights' fees. (fn. 22) She had granted an annuity of £20 out of the manor to her daughters Cecily and Aline de Welles: and her heir was her grandson Robert, aged 19 and in the king's wardship. Robert, son of Adam de Welles, did not long survive his grandmother, but after marrying Maud widow of Robert de Clifford (who in her second widowhood was found heir to her nephew Thomas, only son and heir of Richard de Clare, Lord de Clare), he died s.p. in 1320, holding two parts of the manor of Faxton of the Earl of Richmond and Britanny. (fn. 23) His estate included a chief messuage with buildings in ruins, and two parts of a windmill. He was succeeded by his brother Adam, aged 16, (fn. 24) who came into possession of the whole at the death of Clemence de Vescy as above stated. He died on 28 February 1345, his son and heir, John being then aged 12. The manor was then held of the Countess of Pembroke as of her manor of Fotheringhay as two knights' fees, (fn. 25) the Balliol lands held by John of Britanny at his death s.p. in 1333 having been granted to her. John de Welles died on 11 October 1361, leaving a son and heir aged 11, also named John. His widow Maud survived, the manor being held by her of the Earl of Pembroke, a ward of the king. (fn. 26) On her death in 1389 her son John succeeded her at Faxton. (fn. 27) He had seen considerable service in France and Scotland since making proof of his age in 1373, in which year he was knighted. In 1388 he was summoned to take his place in Parliament and reproved for previous excuses. (fn. 28) In 1395, according to Dugdale (quoting Stow), he was the hero of a picturesque episode. Having been sent ambassador into Scotland, he was present at a banquet where the Scots and English fell to 'discoursing of arms', and he threw down the challenge: 'Let words have no place: if ye know not the chivalry and valiant deeds of Englishmen, appoint me a day and place when ye list, and ye shall have experience.' David, Earl of Crawford, accepted, and trial of battle took place on St. George's day on London Bridge, where Lord Welles was in the third course thrown to the ground. (fn. 29) In July 1417 he settled the manor on his grandson, Lionel, son of his deceased son Eudes, and on Joan daughter of Robert Waterton, later his wife, and died on 26 August 1421. (fn. 30) Lionel, Lord Welles, then aged 15, succeeded him in the manor, then still held of the manor of Fotheringhay (q.v.), which had passed into the hands of the Dukes of York. (fn. 31) He married, as his second wife, Margaret, widow of John Beaufort, Duke of Somerset. At his death on the field of Towton, on Palm Sunday 1461, his heir was his son by his first wife, Sir Richard Welles, who through his marriage with Joan daughter and heir of Robert, Lord Willoughby, was Lord Welles and Willoughby. (fn. 32) Lionel, Lord Welles, was included in the act of attainder of 1461, but in 1468 when Richard obtained restitution of his father's possessions, then in the hands of Margaret, Duchess of Somerset, (fn. 33) Faxton was excepted. (fn. 34) When Richard Nevile, Earl of Warwick, raised his standard for the Lancastrian cause in Lincolnshire in 1469, Sir Robert Welles, son and heir of Lord Richard, joined him, with the result that both father and son were beheaded. Faxton was still at that date held by Margaret, Duchess of Somerset, and on 12 March 1475 the reversion of the manor after her death was granted to the King's son Richard, Duke of York. (fn. 35) On 21 August 1484 it was in the hands of Richard III, who made a grant of the manor, advowson, mills, &c., to Sir Edward Brampton, (fn. 36) but John, son of Richard, Lord Welles, by Margaret, Duchess of Somerset, on the accession of Henry VII at once obtained the reversal of the attainder and restitution of the estates. (fn. 37) He was in possession of Faxton on 28 June 1486, when a field called Mawsley field, of which Robert Kynnesman was seised, was returned as held of Sir John, Lord Welles, as of his manor of Faxton. (fn. 38) He married in 1487 Cecily, sister of Elizabeth, the Queen Consort, and third daughter of Edward IV. John, then Viscount Welles, bequeathed all his lands to his wife and died in 1499, leaving an only daughter Anne, who seems to have died s.p. (fn. 39) His wife married as her second husband Thomas Kyme, and died on 24 August 1507, when Faxton passed to the representatives of the daughters of Lionel, Lord Welles, empowered by Act of Parliament to hold his lands in pourparty after the death of Cecily. (fn. 40) By this Act, passed in 1503, part of the lands of the late viscount, in which Faxton proves to have been included, were to be held in co-parcenery by Sir Robert Dymock, and Sir Thomas Lawrence, cousins and heirs of the Lords Welles, and Katharine, wife of Robert Tempest, one of the daughters and heirs of Lionel, Lord Welles. This partition resulted in the manor being much subdivided during the next century.
Eleanor, the eldest daughter and co-heir of Lionel, Lord Welles, married, as his third wife, Thomas, Lord Hoo and Hastings, and left three daughters: Eleanor, married to Sir James Carew of Bedington, whose great-grandson Francis Carew had a tenth (fn. 41) of the manor in 1555 (fn. 42) and still held in 1575; (fn. 43) Anne, married to Sir Roger Copley; and Elizabeth, married to Sir John Devenish. (fn. 44) After the death of Thomas, Lord Hoo and Hastings, his widow Eleanor married James Lawrence, (fn. 45) who was the father of Sir Thomas Lawrence, mentioned in the Act. The son of Elizabeth and of Sir John Devenish (of Hellingly in Sussex) was Richard Devenish, who with his son and heir Thomas (fn. 46) was dealing with a third part of a third part of the manor of Faxton in 1532. (fn. 47) In 1534 one whole third was in the hands of Sir Roger Copley (husband of Eleanor's daughter Anne), who settled it on himself and his wife Elizabeth and their heirs male, with remainder to his daughters Mary Shurley, widow, Brigit and Catherine Copley. (fn. 48)
Robert Tempest was the second husband of Katharine, daughter of Lionel, Lord Welles. Her first husband was Sir Thomas de la Launde, (fn. 49) of Horbling, executed at Grantham, 1470, by whom she had two daughters and co-heirs, Joan, married to William Denton of Denton, and Margaret, wife of Thomas Berkeley. (fn. 50) By Robert Tempest she had a son John, who died 1509, leaving two daughters and co-heirs, Margaret, who seems to have died in infancy, and Anne who married Sir Edward Bullen, uncle to King Henry VIII's wife. (fn. 51) Katharine's grandson Thomas, the son of William Denton, (fn. 52) was holding the manor of Faxton in 1536, (fn. 53) and in 1541 conveyed one-ninth of it to Joseph Saunders, (fn. 54) who in 1544 died seised of this ninth, held of the king by knight service, leaving an infant son Mark. (fn. 55) A ninth held by Katharine's other grandchild Anne Tempest and her husband Edward Bullen was dealt with by them in 1549; (fn. 56) and, in 1552, Thomas Devenish, with his son and heir William, sold to Anthony Pelham, of Mayfield in Sussex, their reversion of the ninth part of Faxton Manor, of which Edward Bullen and Dame Alice RadclyfF, widow, formerly wife of Richard Devenish, were seised for life. (fn. 57) The Copley ninth was in 1566 conveyed by Thomas Copley and his wife Katharine to Sir Edward Dymock, (fn. 58) who had inherited one third of the manor from his grandmother Margaret, the third daughter of Lionel, Lord Welles, and Sir Thomas Dymock (beheaded with Lords Richard and Robert Welles), the parents of Sir Robert Dymock mentioned in the Act of 1503.
Another share was inherited from Katharine Tempest, the daughter and co-heir of Lionel, Lord Welles, by Margaret, the daughter and co-heir of Katharine by her first husband, Thomas de la Launde. Margaret, marrying Sir Thomas Berkeley of Wymondham, left a son and heir Maurice, whose son and heir John died s.p.; his share then passed to his sister Elizabeth, who married Robert Pakenham, Clerk of the Green Cloth. (fn. 59) Robert died on 30 August 1552, and Elizabeth in the same year settled the manor on her son Robert Pakenham, and afterwards married Robert Lyvesey, of Tooting Bee, Surrey. Her son Robert Pakenham succeeded her at her death on 24 October 1573. (fn. 60)
The Devenish share which had been acquired by Anthony Pelham was in 1577 conveyed by his son Herbert Pelham (fn. 61) to Thomas Morgan, (fn. 62) who with his wife Mary was dealing with two-ninths of the manor in 1578. (fn. 63) It seems possible that some additional portion of the manor had passed into Saunders hands as early as 1560, and before 1578 this also had passed to Thomas Morgan.
The ninth acquired by Joseph Saunders from Edward Bullen had passed at the death of Joseph's son Mark in 1563, before his second birthday, to Joseph's daughter Anne, then married to Philip Hanard, by whom it was conveyed to Sir Edward Saunders, (fn. 64) Chief Baron of the Exchequer, in 1566. (fn. 65) Joseph Saunders evidently belonged to the family from which Sir Christopher Hatton's mother came. (fn. 66) Sir Edward died on 12 November 1575, when his heir was his daughter Mary, wife of Thomas Morgan. (fn. 67) Thomas was the son of Francis Morgan, judge of the King's Bench in Queen Mary's reign, from whom he inherited a moiety of Newbold, and brother of Anthony Morgan of Heyford (q.v.). His father-in-law, Sir Edward Saunders, was apparently a brother of Francis Saunders of Welford who married as his first wife Elizabeth, daughter of George Carew, by whom he had two sons, Edward Saunders of Brixworth, and Francis. William (his son by his second wife, Eleanor Chaloner), who succeeded him at Welford, (fn. 68) also married a Morgan. The manor was the subject of various transactions between these families in the ensuing years, and in 1583 six ninths of the manor were in the hands of Edward Saunders, (fn. 69) of Brixworth. They were conveyed by him to Richard Purefey, (fn. 70) who was returned with Francis Nicolls at a court baron for Orlingbury Hundred held on 4 April 1586, as owing suit of court for their joint purchase of Faxton Manor from Thomas Morgan. (fn. 71) But in 1587 the Privy Council wrote that Richard Purefey of Faxton had received great sums of money from one John Byrd of London for purchasing the manor of Faxton, and undertaken to pay a rent-charge of £100 out of the manor to the said John Byrd, whom he now required to transfer his interest in the same to a stranger, and Thomas Morgan was ordered to make no conveyance of his interest in the manor to a stranger until the matter had been settled in the Star Chamber, (fn. 72) and apparently the sale to Francis Nicolls was not then completed. In 1586 a fresh conveyance of six ninths of the manor was made by William Saunders to Richard Purefey, (fn. 73) and the whole manor had in 1596 come into the possession of Thomas Morgan and his wife Mary. (fn. 74)
On 12 January 1599 Thomas Morgan made a settlement of the manors of Heyford, Faxton, and half of Newbold on his wife Mary and on Anthony Morgan of Aynho, his brother and heir apparent, upon the occasion of the marriage of Anthony Morgan of Llanfihangel alias Michael's Church, co. Monmouth (afterwards of Church Over, co. Warwick) with Brigit, daughter of the first said Anthony, with contingent remainders in default of issue male to Francis Morgan of Kingsthorpe; to Nicholas, brother of the said Francis; to Thomas Morgan, citizen and grocer of London, son and heir of John Morgan; to Francis, eldest son of Augustine Crisp of Buskton, and to Ann wife of Francis Lovett. (fn. 75) He died 5 September 1603, his wife Mary surviving him. His heir, his brother Anthony of Aynho, was aged fifty and more, and with Mary Morgan, widow, and other members of the family he conveyed the whole manor by fine to Augustine Nicolls in 1606. (fn. 76)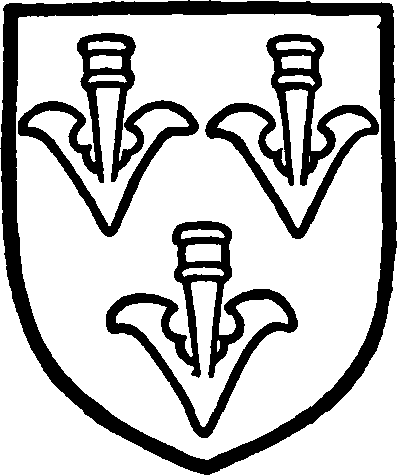 Sir Augustine died at Kendal while judge of assize on 3 August 1616, in his 58th year. (fn. 77) He was succeeded at Faxton by his nephew Francis Nicolls of Hardwick, son and heir of Francis Nicolls of the same, Governor of Tilbury Fort. (fn. 78) Francis was of the Middle Temple, M.P. for the county, and sheriff, and was created a baronet in 1641. He married Mary, daughter of Edward Bagshawe. Sir Francis Nicolls died on 4 March 1642, and was buried at Hardwick, being succeeded there and at Faxton by his son Sir Edward, who under the Commonwealth appears to have enjoyed the high regard of the local Puritans, (fn. 79) being appointed to the Northamptonshire Committee 1644, and sheriff of the county 1657–8. (fn. 80) Francis Morgan was holding the manor in 1661, presumably for purposes of conveyance or settlement. (fn. 81) Sir Edward Nicolls died 28 February 1683, and was buried at Faxton. His heir was Sir Edward Nicolls, 3rd baronet, his only son (by his second wife Jane, eighth daughter of Sir Peter Soame, bart.), (fn. 82) who died s.p. in 1717, when Faxton passed to his two sisters, Susanna, wife of Sir John Danvers, and Jane, first married to John Raynsford, and then to . . . Kemsey. (fn. 83) Lady Danvers and Mrs. Kemsey were holding the manor when Bridges wrote; and it next passed into the hands of the Raynsfords, the descendants of Jane by her first husband. At the passing of the Inclosure Act in 1744–5, John Nicolls Raynsford of Brixworth was lord of the manor, and as such seised of 1,135 acres in the Netherfield, Middlefield, and Upperfield, 'in Faxton within the parish of Lamport' then inclosed. (fn. 84) It remained in the hands of the Raynsfords of Brixworth (q.v.) until Nicolls Raynsford in 1785 with his wife Mary conveyed it to Sir James Langham, bart., of Cottesbrooke, (fn. 85) with which manor it has since then descended.
Mawsley Wood is referred to from an early date. In 1292 Thomas de Lodinton received licence to inclose with a small dyke and low hedge, bring into cultivation, and hold in fee simple, 5 acres in Mawsley Wood within the Forest of Rockingham. (fn. 86) An extent of the manor of 1314 includes a wood, presumably this wood, within the forest. (fn. 87) The hamlet of Mawsley in which it lies gave its name to a hundred at the date of the Domesday Survey, but before 1316 this had been included in that of Orlingbury. (fn. 88) When Bridges wrote it was 'an hamlet of one or two cottages and a wood' and had always been held with the manor. (fn. 89) It was an extra-parochial district until annexed by Act of Parliament to Faxton.
Church
The church of ST. DENIS stands in an isolated position in the fields and consists of chancel, 22 ft. 9 in. by 15 ft. 4 in.; clerestoried nave of four bays, 42 ft. 8 in. by 18 ft. 6 in.; and south aisle, 7 ft. 9 in. wide, all these measurements being internal. Over the west gable is a bell-cote containing two bells.
The building is largely of 13th-century date, but incorporates parts of a 12th-century chapel, the north doorway being of that period, and possibly the jambs of a doorway now in the aisle. New windows were inserted in the chancel and one in the aisle in the 14th century and the chancel arch was then reconstructed. The clerestory is an addition of the 15 th century, as is probably the double-gabled bell-cote. The chancel is of coursed stone, without buttresses, and has a modern slated eaved roof. The east window (fn. 90) is of three trefoiled lights with geometrical tracery, but is wholly restored, and there is a modern two-light window of the same style in the north wall. The south wall is blank, except for a plain lancet at its west end which has a transom at about a third of its height, the lower opening, now blocked, having formed a low-side window. The blocking consists of a single stone, through which a small oblong hole (now glazed) has been cut. (fn. 91) In a similar position opposite in the north wall is a rectangular window of the same height, but slightly narrower and undivided, and with slightly sloping sill. (fn. 92) In the usual position in the south wall is a square-headed piscina with projecting circular bowl moulded on the edge, and above it, forming one composition, a cupboard for the cruets. The chancel arch is of two chamfered orders with hood-mould on each side, the inner order resting on half-octagonal responds with moulded bases and oak-leaf capitals.
The arches of the nave arcade are of two chamfered orders springing from octagonal pillars with moulded capitals and bases, and a moulded corbel at each end, that at the east supported by a head. Two of the windows in the north wall are double lancets and the third a 15th-century insertion: the doorway has a round arch of a single square order. At the east end of the aisle is a double lancet with circle in the head, and in the south wall a trefoil-headed piscina and two windows, one with forked mullion and the other of two trefoiled ogee lights. There is also a small roundheaded window high in the wall near the west end, probably a later insertion. The clerestory windows are square-headed and of two lights. The 15th-century nave roof has moulded tie-beams, and wall-pieces on carved stone corbels, but is now in a bad condition. The west bay of the nave is partitioned off up to the roof, and forms a vestry.
The font is a relic of the 12th-century church, and has a plain circular bowl, short stem, and chamfered base. On the north side of the bowl is a small rudelycut rectangular recess.
The pulpit is modern and the square deal pews are in a very dilapidated condition. Services in the church are infrequent.
Above the nave arcade, between the two clerestory windows, is a black and white marble monument to Sir Augustine Nicolls, kt., who 'having laboured in the high and painful calling of a most revered and just Judge for the space of four years fell under the heavy burden at Kendall sitting there Justice of Assize and coming to give judgement upon others, by his comfortable and Christian departure received, we assuredly believe, his judgement with mercy, in the year of our Lord 1616, the third day of August'. Sir Augustine is represented in his judge's robes kneeling before a desk, between the figures of Justice and Wisdom, and with his shield of arms above. The monument was restored in 1705.
There are also mural monuments to Sir Edward Nicolls, bart. (d. 1682), Susannah Danvers, a benefactor (d. 1730), John Nicolls Raynsford (d. 1746), Mrs. Hester Raynsford, widow of Francis Raynsford and daughter of Sir Justinian Isham (d. 1763), Elizabeth, wife of John Flamwell (d. 1781), and Elizabeth, widow of the above John Nicolls Raynsford (d. 1810).
The two bells are dated 1703; the smaller, now badly broken and long disused, bears also the name of the founder, Henry Penn of Peterborough.
The plate consists of a silver cup and paten of 1670, the former inscribed 'For Faxton Chappell 1671'. There is also a pewter plate inscribed 'For Faxon Chappel 1753'.
The registers before 1812 are contained in a single volume, beginning with baptisms in 1753 and marriages in 1756.
Advowson
The church was given to the priory of Lewes, in Sussex, by Guy de Balliol (fn. 93) in the 12th century, and about 1180 the prior complained that Thomas, rector of Lamport, with the connivance of Simon Malesoures, caused the bodies of dead parishioners of Faxton to be buried at Lamport. The dispute was settled by the priory giving up all their rights in Faxton in return for an annual payment of 40s. from the rector of Lamport. (fn. 94) About 40 years later payment of this sum, then stated to be for two parts of the tithe of corn from the demesne of Ingeram de Dumart, was enforced against William de Walda, then rector. (fn. 95) It is probable that from its foundation the church of Faxton was always, as after 1208 it certainly has been, a chapel of ease to Lamport (q.v.), being served by the same incumbent.
An allotment in lieu of the glebe land (then containing about 36 acres) was made by the Inclosure Act of 1745; (fn. 96) when also instead of tithes from the three Common Fields, and the swape of a piece of ground called the Fallow Meadow, a rent-charge of £80 on the lands of the lord of the manor was substituted.
Charities
Four tenements or almshouses were erected in 1736 by Mrs. Jane Kemsey, then a lady of the manor, for four poor widows, for whom her sister, Dame Susannah Danvers, the other lady of the manor, left a rent-charge in 1730 arising out of land in Pitsford. (fn. 97)