Pages 125-134
A History of the County of Somerset: Volume 8, the Poldens and the Levels. Originally published by Victoria County History, London, 2004.
This free content was digitised by double rekeying. All rights reserved.
MOORLINCH
TOPOGRAPHY
The parish of Moorlinch, which lies on the southern slopes of the Polden ridge, (fn. 1) may be named after its 'warm and pleasant' position, (fn. 2) but the suffix may equally refer to the lynchets below the site of the church. (fn. 3) That church, on a prominent site, was mother church to the five chapelries of Catcott, Chilton Polden, Edington, Stawell, and Sutton Mallet (fn. 4) and the parish was probably, therefore, an estate centre, part of Glastonbury abbey's large multiple estate known as Pouelt. (fn. 5)
The ancient parish was irregular in shape, its southern boundary in the early 16th century marked by a ditch running in an arc between the narrow meadows of the parish and Sedgemoor. The western boundary with Sutton Mallet was a landshare, the northern with Catcott and Shapwick hedges and landshares, and the complicated north-eastern limit with Shapwick on the top of the ridge, a series of boundstones. The eastern boundary with Greinton was a green way followed at its southern end by the highway at Greylake. (fn. 6) The ancient parish measured 3.1 km. from east to west at its widest, and 1.5 km. from the edge of Sedgemoor in the south almost to the Glastonbury-Bridgwater road to the north. The award of part of King's Sedgemoor in the south in 1795 (fn. 7) brought the southern boundary of the parish to Shapwick Right Rhyne, giving a total of 1,082 a. in 1840. (fn. 8) In 1933 the detached parts of Shapwick, Edington, and Catcott on Sedgemoor were added to Moorlinch, bringing the southern boundary of the parish to King's Sedgemoor Drain. (fn. 9) Thereafter the total acreage of the civil parish was 818 ha. (2,223 a.). (fn. 10)
Most of the land lies on Keuper marl, with irregular areas of clay and limestone on the higher slopes, and alluvium between the marl and the peat of Sedgemoor. (fn. 11) In the later 18th century lime was produced from white lias and from a rough stone known as Jews Stone. (fn. 12)
COMMUNICATIONS
Roads and footpaths converge on the village from Sutton Mallet and Stawell in the west, and from Chilton Polden, Edington, and Catcott in the northeast, each representing ancient ways from chapels to the mother church. That direct from Sutton Mallet was known as the Padenayshe Wey or Lychewey in 1515 when a cross marked the boundary crossing. (fn. 13) There were other links north-east to Shapwick and east to Greinton. A small length of the Bridgwater-Glastonbury road, turnpiked in 1759, formed part of the north-east boundary; the Taunton-Glastonbury road, turnpiked by the Wells trust in 1779 but taken over by the Taunton trust in 1799, (fn. 14) was a highway c. 1220 (fn. 15) and the boundary of the parish as far as Greylakes gate in 1515. (fn. 16)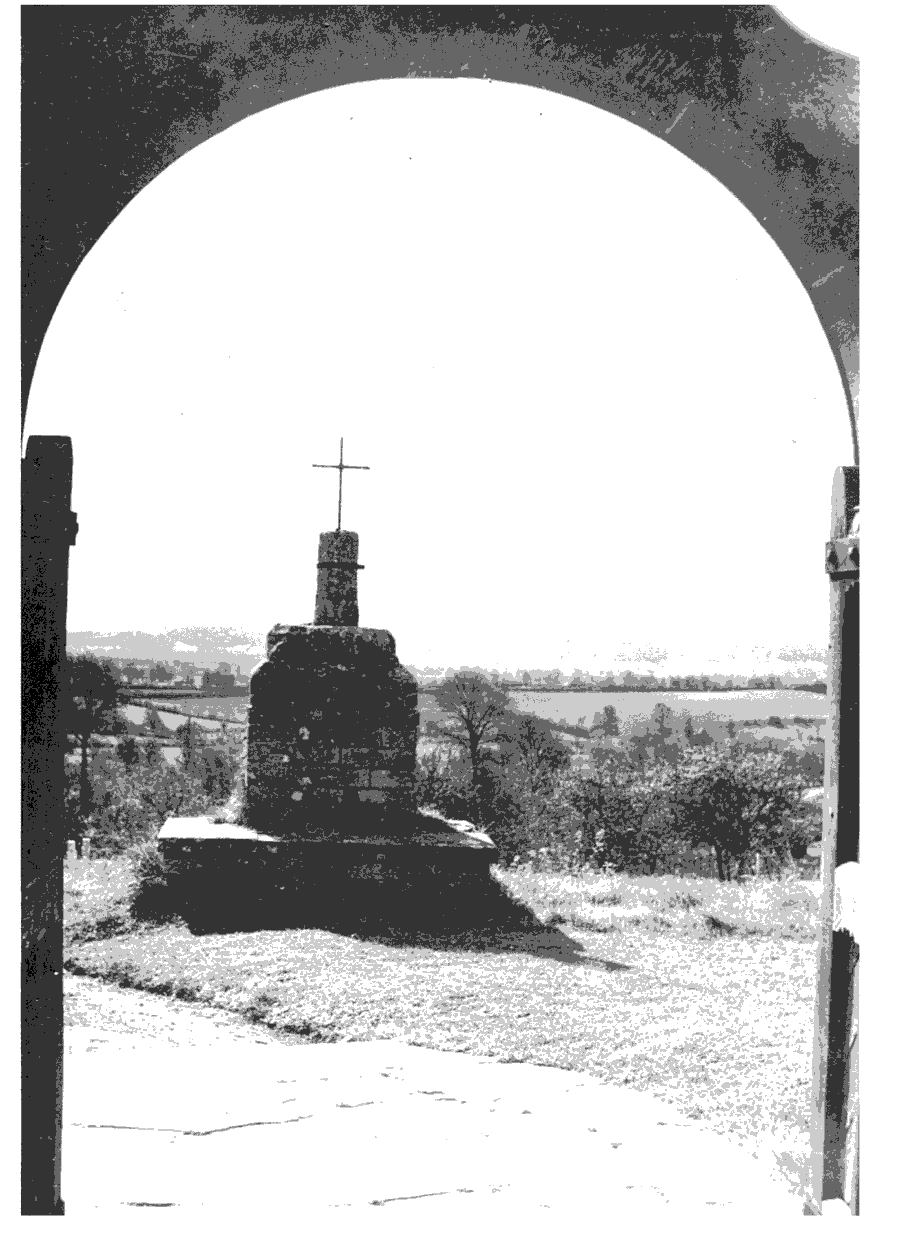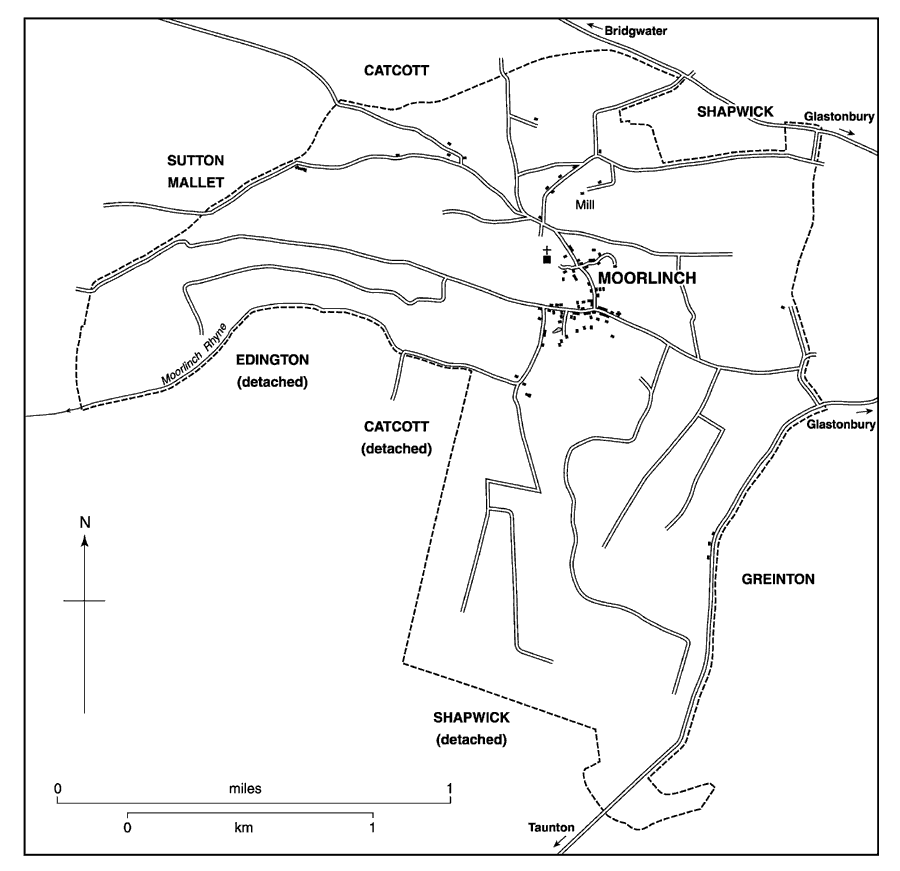 POPULATION
There were 27 households in 1563. (fn. 17) The population was 234 in 1801. It fluctuated each decade but reached 378 in 1851 before generally falling to 176 in 1971. By 1981 it had risen to 211 and by 1991 to 217. (fn. 18)
SETTLEMENTS AND BUILDINGS
Traces of early occupation have been found below Pit Hill, to the west of the present village, and mounds and a trackway on King's Sedgemoor to the south. Some Romano-British occupation is indicated also below Pit Hill. (fn. 19) The present centre of settlement, at least since the Anglo-Saxon period associated with an early mother church, (fn. 20) nestles between the barely perceptible Pit and Sharpenton hills to the west and the south-east, and Knoll Hill to the north. It was surrounded by common arable fields to the east, south, and west, that to the east named north field in relation to the south field with which it had merged by the early 18th century. (fn. 21) A probable medieval deserted farm site below Pit Hill may have originated as a Romano-British farmstead on the edge of the moor. (fn. 22)
The present village lies beside the road from Greinton which forks, one branch leading up the hill towards the church and the Polden ridge, the other a direct though now green route to Sutton Mallet from which branches run south to the moor. The oldest house is probably Pilgrims Rest, on the hillside, formerly church house and inn. The building, with a buttressed front and 15th-century arched doorway, has evidently been curtailed at both ends. It contains at least one jointed cruck. (fn. 23) Moorlinch, Myrtle, and Townsend farmhouses are of the 17th and 18th centuries, Myrtle Cottage of the 18th. (fn. 24)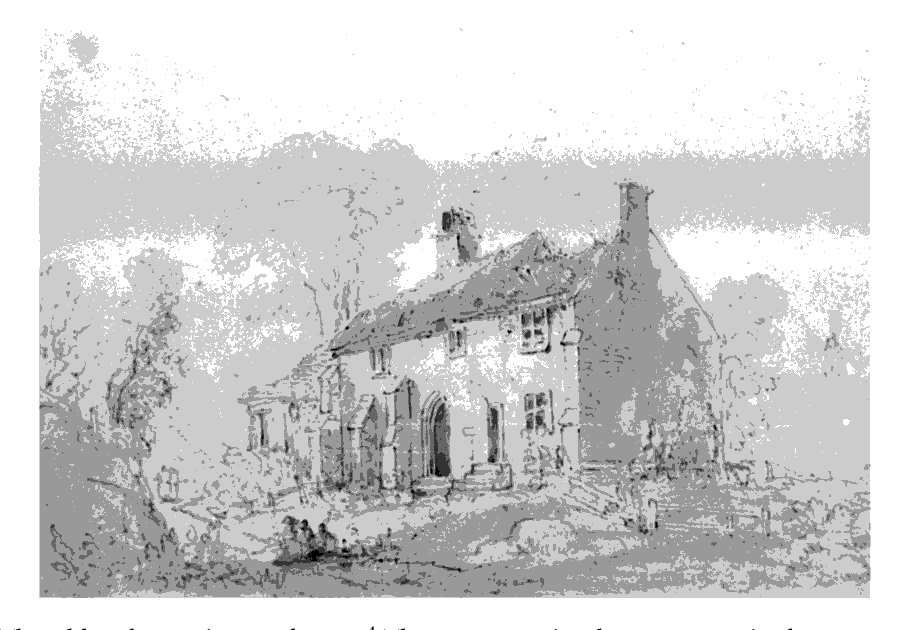 SOCIAL LIFE
Four ale sellers were accused of breach of the assize in 1280, five in 1311. In 1418 and 1535-6 one sold ale without standard measure. (fn. 25) Two inns were in business in the parish in the 1620s, an alehouse keeper was discharged in 1671, and others were licensed in 1674 and 1690. (fn. 26) There was one inn by 1701, two innkeepers in 1726, and in 1767 a member of the Tredwell family had an inn which by 1779 was known as the Six Bells. (fn. 27) By 1845 it was called the Ring o' Bells and was in business in 1997. (fn. 28) The Moorlinch inn, formerly the church house, had gone out of business by 1800. (fn. 29) The Commercial inn at Greylake had opened by 1851 and closed in 1924. (fn. 30) The Greylake restaurant and country club had opened a little to the north by 1953 and in 1997 was known as the Greylake inn. (fn. 31)
By the 17th century there were three fairs, including a cattle fair in August which in the 1780s was associated with a revel. (fn. 32) The loss of a resident rector in 1980 was said to have 'led to a drop in social activity and community spirit'. (fn. 33)
MANORS
MOORLINCH MANOR
The manor as described in the 14th century 'anciently' paid geld only on 2½ hides because it was part of Glastonbury abbey's demesne holding. (fn. 34) It had probably formed part of the abbey's estate on the Polden hills known as Pouelt or Pouholt, apparently acquired in the earlier 8th century. (fn. 35) Its omission from Domesday may imply that it was then part of Shapwick, (fn. 36) but subsequent subinfeudation suggests that it was either omitted in error or that it was subsumed within the neighbouring holdings of Roger de Courcelles. (fn. 37) Some land within the parish was certainly part of Shapwick manor in the 13th century. (fn. 38)
An estate described in 1339-40 as half Moorlinch manor represented both land held by the abbey in demesne and land let to tenants. (fn. 39) That estate was still held by the abbey at the Dissolution and in 1539 was described as a manor when it passed to the Crown. In 1553 it was sold to Sir William Petre, and in 1554 was bought back by the Crown. (fn. 40) A few months later the Crown granted it to two men, one of whom, William Walton, was aleady tenant of the land, and a day later they were licensed to grant the same to Sir Thomas Dyer. (fn. 41) Dyer died in 1565 and his son Sir Edward (d. 1607) is said to have forfeited the manor to the Crown for non-payment of mortgage. (fn. 42) In 1610 Peter Vanlore, probably one of Dyer's creditors, conveyed the manor to William Floyer, (fn. 43) probably the William Floar who had been a freeholder of the manor in 1600. (fn. 44)
William Floyer, either younger brother or second son of Anthony Floyer (d. 1608), was followed by 1627 by John Floyer, another of Anthony's brothers. (fn. 45) John died in 1632 when his heir was his son Martin, a minor and a Crown ward. (fn. 46) Martin died in 1647-8, presumably without children, and was followed by his brother John (d. 1656-7) and by John's son, also John, who died in 1726. (fn. 47) John Floyer, son of the last, died in 1727 and his eventual heir was his third son Charles. (fn. 48) In 1739 John Bell conveyed the manor to Luke Cockerell, clerk, and others, (fn. 49) and c. 1785 it was said to have been held by Mr. Cocker of Taunton, but to have been then in chancery. (fn. 50) In 1810 the manor, formerly held by Charles Winter, was sold. (fn. 51) In 1825-6 James Lucy conveyed it to James Mogg. (fn. 52)
By 1861 Benjamin Cuff Greenhill (d. 1881) was lord and was followed in succession by his eldest son Benjamin (d. 1884) and by his third son Christophe William Moore Greenhill (d. 1928). The last was succeeded by his son C. B. Greenhill, lord in 1939. (fn. 53)
In 1366-7 the principal hall of the capital messuage was let. (fn. 54)
The second half of the manor acknowledged in 1339-40 (fn. 55) was in 1303 regarded as one of the ten fees then held of the abbot of Glastonbury by the heirs of William de Vivonia or de Forz (d. 1259), fees elsewhere described as at Polden and formerly held by William Malet whose barony of Curry Mallet derived from the 11th-century holdings of Roger de Courcelles. (fn. 56) The Forz share of that barony was subsequently known as Dunden super Polden. (fn. 57)
In 1166 Hugh of Greinton's unnamed grandson held ½ fee of the abbot, (fn. 58) and another Hugh of Greinton did homage for it in 1189. (fn. 59) A mesne tenancy was brought to an end with the grant of lordship by Humphrey de Scoville to Abbot Geoffrey Fromund before 1319. (fn. 60)
From the second Hugh of Greinton the fee descended to his younger daughter Eve and to her husband Hugh Trivet, (fn. 61) but in the mid 13th century it was held by Roger le Cok, probably a grandson of Hugh by his elder daughter. A Hugh Trivet did fealty in 1288. (fn. 62) In 1305 James, son of Hugh Trivet, granted the fee to John, son of Richard Pike, James's former tenant and possibly descendant of Richard of Combe (fl. 1203) who had held under Hugh. (fn. 63) John, as guardian of his younger brother Richard, did homage for the land to the abbot of Glastonbury in 1319 and Richard (later Sir Richard) succeeded shortly afterwards. (fn. 64) In 1339-40 he unsuccessfully challenged the abbot's right as overlord. (fn. 65) Sir Richard was still in possession in 1343 (fn. 66) but was dead by 1356 and was followed in succession by his son Richard and by 1371 by Richard's son John. (fn. 67) John had died by 1382 and was followed by his brother Hugh, holder in 1434. (fn. 68) Hugh's son Thomas was followed by Thomas's elder son John. John died in 1521 holding what was described as half the manor and was succeeded by his son William. (fn. 69) From William (d. 1523) the manor passed to his son Robert (d. 1531) and to Robert's son Thomas. (fn. 70) Thomas died in 1555 leaving two daughters, both minors. (fn. 71)
Elizabeth, the elder, married successively into the Broughton, Leigh alias Reynolds, and Stracheleigh families. (fn. 72) In 1599 the manor passed to William Floyer (fn. 73) and the estate descended with the other Moorlinch manor.
OTHER ESTATES
Before 1201 Hugh of Osbervill held ½ hide in fee which passed to his son Robert. (fn. 74) Two years later Robert quitclaimed to Richard of Combe three hides, and in the following year one hide passed from Richard to Humphrey son of Michael or Humphrey Michael. (fn. 75) Amice, Humphrey's widow, in 1242-3 claimed dower against her son Reynold in an estate measuring more than one hide. (fn. 76) The family still held the estate in 1256, (fn. 77) but part was acquired by Thomas Trivet in 1264. (fn. 78) The subsequent descent is uncertain, but it is probable that the land was absorbed by the Trivets or the Pikes.
Under the appropriation of the rectory in 1262 those tithes and glebe not assigned to the vicar passed to Glastonbury abbey. (fn. 79) At the Dissolution the rectory income was reckoned with that of Shapwick rectory (fn. 80) and in 1543 the whole was leased to John Berkeley. (fn. 81) Andrew Dyer bought a reversionary lease in 1573 to take effect in 1593 or earlier. (fn. 82) In 1599 the Crown granted the tithes, still including those of Shapwick and Ashcott, to Sir John Spencer (d. 1610), (fn. 83) from whom they passed in 1620, like Shapwick rectory, from Sir John's son-in-law, William Compton, earl of Northampton (d. 1630), to William Bull. (fn. 84) In 1623 the holding in Moorlinch was declared to be independent of Shapwick rectory, (fn. 85) but Moorlinch rectory descended like Shapwick rectory in the Bull and Strangways families until the later 18th century and the complete estate was known as Shapwick and Moorlinch or Shapwick cum Moorlinch manor. (fn. 86) In 1784 Elizabeth Strangways conveyed to her daughter Elizabeth (d. 1839), on her marriage with William Gould, the tithes of Moorlinch, Catcott, Chilton Polden, and Edington. (fn. 87) Gould was still in occupation in 1838. (fn. 88) By 1861 Henry Bull Strangways, grandson of the elder Elizabeth Strangways, was in possession and the rectory again descended like Shapwick rectory. (fn. 89)
Land formerly belonging to Buckland priory was granted in 1544 to William Portman and Alexander Popham. (fn. 90) The chantry of St. Mary in St. Mary Magdalene's church, Taunton, had land in Moorlinch which in 1577 was granted to John Fortescue and John Walker. (fn. 91)
ECONOMIC HISTORY
AGRICULTURE
Moorlinch was not named in Domesday Book, but demesne stock on the Glastonbury abbey estate in 1171, comprising 8 plough oxen, a bull, and a draught horse, indicates a predominantly arable holding. It was farmed in 1198 and 1201 for 40s. (fn. 92) By 1257-8 if not earlier the estate was administered with Shapwick manor, and quarterly rents, larder rents, and Peter's Pence amounting by 1311-12 to £2 16s. 3d. were payable from it, together with common fines. (fn. 93) In 1260 there were six virgaters and six half-virgaters. One virgate was held in common by the men of Moorlinch in return for 9 qr. of wheat paid at Michaelmas. (fn. 94) By 1325 there were five virgaters, seven half-virgaters, and two cottagers. The twelve principal tenants performed labour services, each worth only 2½d. and all paid larder rents and Peter's Pence. (fn. 95) In 1357 only 4 a. of wheat were hoed by labour service; the rest, 60 a. of wheat, 40 a. of oats, and just over 13 a. of dredge, were sown and harvested by paid labour, 130 a. of demesne were left fallow for the year, and a further 50 a. were fallow for a second year. (fn. 96) In 1366-7 rents of the same estate totalled £5 12s. 4½d. (fn. 97) By 1515 the land was shared between 12 tenants who, with two exceptions, held farms ranging between 19 a. and 51 a. Tenants were described, variously, as virgaters (39 a.-51 a.), a triferdellar (30 a.), and halfvirgaters (26 a.-35 a.). Arable scattered between three open fields, north and south evidently worked together, totalled 388 a.; meadow and pasture, almost all in severalty, amounted to 68 a. An area of 26 a. of arable, then normally occupied by sheep, had been damaged by flood, but was later let for 16d. (fn. 98) One tenant in the early 1530s paid a fine of 46s. 8d. for a holding of 18 a., some grassland belonging to Shapwick demesne, and a horsemill. (fn. 99) In the earlier 16th century, probably continuing a long tradition, all tenants of the manor had rights as commoners on King's Sedgemoor to the exclusion of the lord. (fn. 100)
The account of rectorial tithes of Moorlinch does not distinguish the crops from individual chapelries, but in one year in the later 13th century more than 106 qr. of grain were collected as tithe of which over 77 qr. were delivered to the granary at Glastonbury. Much of the rest was sold and comprised principally wheat and rye to the total value of nearly £6 10s. Farm staff included 12 collectors, 2 carters, 2 rick makers, a cook, a baker, and boys to watch the barn at Edington. Among the expenses were customary gifts to each of the tithings and bread called rymant for the farm staff. (fn. 101) In 1531-2 tithe sheaves were valued at £9 and reference was made to the site of the Glastonbury almoner's barn. (fn. 102) In the later 17th century the farmer of the rectory usually allowed the vicar tithe beans and peas from Moorlinch and small tithes in the whole parish. (fn. 103)
The Dyer share of the manor in 1600 comprised five freeholdings of unknown size and 16 customary holdings of which 10 measured between 20 a. and 56 a. and 5 were cottages. (fn. 104) By the beginning of the 18th century the same estate, known as Moorlinch manor, included land in Shapwick and Sutton Mallet. (fn. 105) The former abbey holding included land in Edington and Bridgwater. (fn. 106) Moorlinch manor in the later 18th century included a farm of 85 a. and 13 others of between 20 a. and 38 a. The three open arable fields were still in existence. Chilton Polden manor included at least one farm of 39 a. in Moorlinch. (fn. 107) Half the land was then under arable, and pasture was said to be 'tolerable' for dairying, but there was no grazing. (fn. 108) The addition of 188 a. in Sedgemoor as a result of inclosure changed the balance. (fn. 109) By 1840 pasture measured 657 a. and arable 395 a. There were two main holdings, Spring and Moorlinch farms, measuring over 100 a., four more of over 50 a., and five of over 30 a. (fn. 110) By 1851 there were ten farms of over 60 a. including one of 160 a., one of 150 a., and one of 135 a. (fn. 111) Consolidation had produced holdings of 248 a., 155 a., and three of 100 a. by 1871, (fn. 112) and by 1881 there was a single farm of 450 a. employing 10 men and 3 boys, two farms of just over 70 a., and one of 56 a. (fn. 113) By the 1880s Spring farm was a dairy farm (fn. 114) and by 1905 grassland had increased in area to 949 a. as compared with 210 a. of arable. (fn. 115)
In 1990 there were said to be only two milk producers in the village. (fn. 116) Moorlynch Vineyard was begun in 1980 on part of the former Spring farm and in 1998 covered over 7 a.
MILLS
In 1310 there was a water mill in the parish. (fn. 117) Millers were taking too much toll in 1364-5, 1418, and 1535- 6. (fn. 118) Glastonbury abbey built a windmill in 1366-7, (fn. 119) which by 1515 had evidently gone out of use but had formerly stood on a mound in the north-east corner of the parish on the Polden ridge. (fn. 120) A second windmill belonged to William Pike and evidently stood nearby. (fn. 121) The field-name Millfurlong survived to 1708. (fn. 122) A windmill on Knoll hill, north-east of the church, was there c. 1662 (fn. 123) and remained in use until 1891 or later. (fn. 124)
A horse mill was held by a Glastonbury tenant in 1515 and 1530-2. (fn. 125)
FAIRS
About 1700 there were two, and possibly three fairs: on 29 June and 15 August at Moorlinch, on 22 July on Moorlinch Hill. (fn. 126) The July fair was held on 21 July in 1693. (fn. 127) The August fair was for cattle and was later held on 20 August but ceased c. 1750. (fn. 128) No further references to fairs have been found.
TRADES AND CRAFTS
In 1851 there was a shop in the village (fn. 129) and by 1871 the range of trades and occupations included six carpenters and wheelwrights, three shoemakers, two sawyers, a milliner, a sempstress, a veterinary surgeon, a sieve maker, a reporter, and a turf merchant. (fn. 130) In 1927 there was one shop, a blacksmith, and a farrier. (fn. 131) Shop and post office closed in 2000 but a garage and filling station remained in business.
The archery butts of the tithing were reported in decay to the hundred court in 1622. (fn. 132)
By 1300 a halimote court was held for Glastonbury abbey's manor and its proceedings were recorded with a similar halimote for Shapwick manor. Sessions were held twice a year, at Michaelmas and Hockday, with additional courts sometimes in January, sometimes in summer. Records survive for many sittings between 1300 and 1532. (fn. 133) Business concerned illegal grazing, strays, repairs to houses and ditches, changes in tenancies, and control of unfree tenants as well as cases between tenants. A hayward was employed. Records of a court baron survive for sessions once a year in 1668, 1672-7, (fn. 134) and 1722, (fn. 135) usually held in the autumn and concerned only with tenancy changes.
By the later 17th century parish administration was shared between an 'in warden' from Moorlinch and an 'out warden' from one of the chapelries in turn. They received equal cash payments from Moorlinch and the chapels according to need and were responsible for the fabric, furnishings, and most of the ecclesiastical charges of Moorlinch church. The annual audit, by agreement made in 1694, took place on a tombstone outside the parish church on the Monday after St. George's day (23 April) at noon, when two people from each chapelry were to be present on pain of a fine. From 1846 there were objections from Chilton and Edington to continued payments to Moorlinch, and they ceased in 1849-50. (fn. 136) The Moorlinch vestry resolved in 1853 to take legal proceedings against the 'out wardens' for refusing to pay dues to the mother church. (fn. 137) The Moorlinch warden alone accounted separately for rate-financed expenditure on service books, bread, and wine for the parish church, for church paths and churchyard walls, for payment of vermin bounties, and for the salary of the clerk. Two wardens were chosen from 1834. (fn. 138)
By the late 17th century a single overseer paid for food, clothing, fuel, and house building and repair for paupers, employed people to give medical care, to keep rooks from the corn fields, to catch moles, and to repair gates and stiles. Two overseers were nominated by turn from 1768, the senior only accounting, the junior succeeding in the year following. A house was rented for the poor from 1727-8; in 1758 the vestry agreed to repair the parish house, and in 1765 to buy a building for a poorhouse. Paupers were badged in 1769-70 and inoculated from 1785; from 1759 there was a set of chandlering tools for hire, and food and drink were provided for parish perambulations. A pair of stocks was made in 1700-1. Waywardens were mentioned in 1698-9. (fn. 139)
The parish became part of the Bridgwater poor-law union in 1836, of Bridgwater rural district in 1894, and of Sedgemoor district in 1974. (fn. 140)
CHURCH
ORIGINS
Moorlinch church is mentioned in charters of King Ine of 725 and of King Edgar of 971, neither considered authentic, in which it was said to rank as one of the churches of the abbey exempt from episcopal jurisdiction. (fn. 141) As mother church of Catcott, Chilton Polden, Edington, Stawell, and Sutton Mallet it has some of the characteristics of a pre-Conquest minster and it was certainly in existence by 1175-6 when it formed part of the new archdeaconry of Glastonbury. (fn. 142)
The church was appropriated by Glastonbury abbey in 1262 and a vicarage had been established by 1269. (fn. 143) The chapels varied in status over time, but the vicar of Moorlinch had ceased in practice to be responsible for serving Catcott by 1815 and for Chilton and Edington in 1828. (fn. 144) From 1968 until 1980 the vicar also held Greinton, but from 1981 Moorlinch was held with Middlezoy and Othery. (fn. 145)
PATRONAGE
Glastonbury abbey presented to the living until the Dissolution (fn. 146) and the Crown in 1541, 1546, and 1554. (fn. 147) Later in 1554 the Crown granted the patronage to William Walton and Jerome Halley and they in turn sold it to Sir Thomas Dyer. (fn. 148) Dyer presented in 1560 and died in 1565, (fn. 149) to be followed by his son (Sir) Edward who presented in 1577 and 1578 and who in 1588 granted the next presentation to John Ewens. Two days later Ewens assigned it to Andrew Dyer. (fn. 150) Presentations in 1599 and 1604 were made by grant of Sir Edward Dyer. (fn. 151) In 1610 the advowson passed from Peter Vanlore, trustee for the Dyers, to William Floyer (fn. 152) and it descended in the Floyer family like Moorlinch manor probably until the death of John Floyer in 1727. (fn. 153) The right of presentation was acquired by the Rolle family and was exercised in 1742 by John Walter (né Rolle) and in 1758 by his brother Denys Rolle. (fn. 154) Successive vicars presented themselves in 1791, 1818, and 1884 (fn. 155) but Mrs. Vizard presented at the next vacancy in 1906 and Mrs. M. Heywood in 1939. (fn. 156) In 1953 patronage was transferred from Margaret Marion Heywood to the bishop of Bath and Wells. (fn. 157)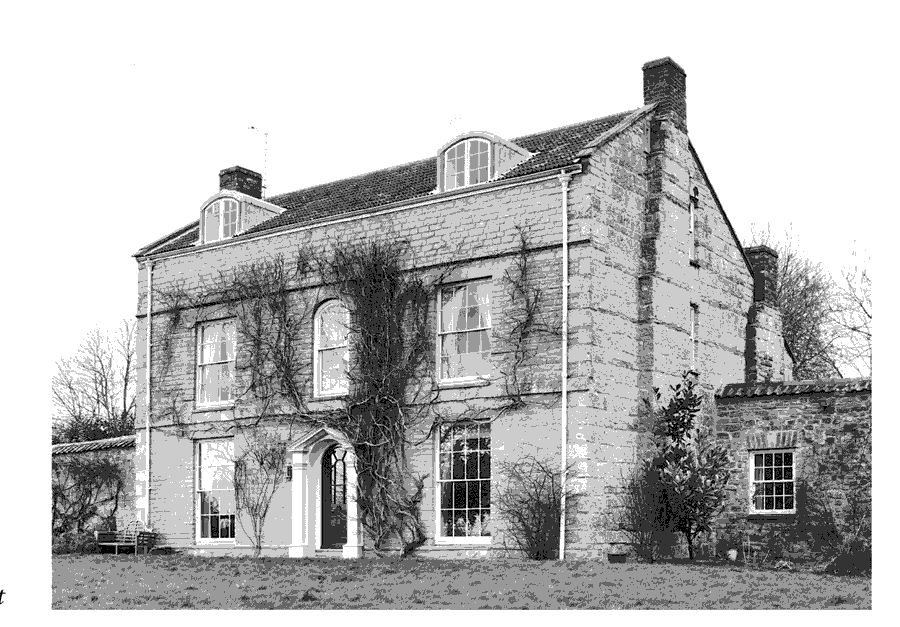 ENDOWMENT
In 1435 the vicar complained of the smallness of the stipend and two years later declared that £12 was inadequate to support himself and two chaplains, (fn. 158) but in 1445 the benefice was taxed at £5 6s. 8d. with no mention of chaplains. (fn. 159) In 1535 the benefice, comprising Moorlinch and the chapels of Sutton Mallet and Chilton Polden, was valued at £10 net. (fn. 160) The reputed value was £80 c. 1670, the net value £43 16s. in 1707, the average net income c. £200 in 1801 and £440 in 1835. (fn. 161)
In 1535 the vicar's tithes and offerings from Moorlinch with Chilton Polden and Sutton Mallet chapels were valued at £7. (fn. 162) In the later 17th century the vicar received tithe peas and beans in Moorlinch and small tithes from the whole parish. (fn. 163) In 1707 tithes of the whole benefice were worth £5 and Easter dues and other offerings £28. (fn. 164) By 1778 the vicar was receiving tithes of peas and beans in Moorlinch only, tithe hay from meadow in Sutton Mallet, compositions on other meadow, and most small tithes. Tithe income increased considerably after inclosure. (fn. 165) Glebe in 1535 was worth £3 and in 1571 comprised just over 70 a. (fn. 166) It was worth £22 in 1707, (fn. 167) c. 1778 comprised just over 71 a., and in 1796 c. 80 a. (fn. 168) In 1840 there were 63 a. of glebe. (fn. 169)
A vicarage house was mentioned in 1554. (fn. 170) In 1801 it was too bad to repair and was replaced in 1802-3 by a house designed and built by James Collibear of Ashcott. (fn. 171) The house was sold c. 1981 (fn. 172) and was subsequently known as the Old Vicarage.
CHURCH LIFE
John Soone, vicar 1429-38 and a canon lawyer, accompanied the abbot of Glastonbury to the Council of Basel in 1433 and two years later was licensed to let his living for five years in order to study. (fn. 173) John Poundfeld, vicar 1498-1501, evidently owned a collection of statutes. (fn. 174) In 1600 services were held irregularly because the vicar was a pluralist (fn. 175) and there were complaints against George Saunders in 1633. (fn. 176) Amery Butler, vicar from 1642, was taken prisoner after the siege of Bridgwater in 1645. (fn. 177) About 1780 there were some 55 communicants in the whole parish. (fn. 178) In 1815 services were held once every Sunday; the vicar, John Jeremy, lived at Edington and his curate in the glebe house at Moorlinch. (fn. 179) By 1827 the curate had become vicar and continued a single Sunday service at Moorlinch, (fn. 180) continuing also to be responsible for the chapelries of Stawell and Sutton Mallet. (fn. 181) In 1840 services at Moorlinch were still held once a Sunday, alternately morning and afternoon, and always with a sermon. By 1843, however, services were held twice each Sunday and communion was celebrated four times a year. (fn. 182)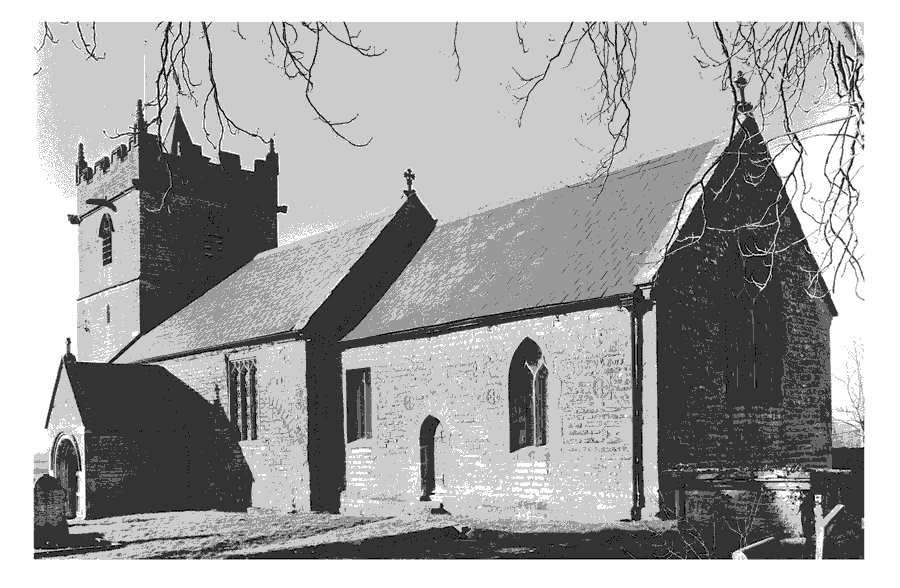 A church house was being rented from Glastonbury abbey by 1515. (fn. 183) It was still standing c. 1700 (fn. 184) and evidently became the Moorlinch inn. (fn. 185)
CHURCH FABRIC
The church of St. Mary, so dedicated by 1540, (fn. 186) stands on a prominent site overlooking the village and King's Sedgemoor, and comprises a chancel, a nave with south porch, and a west tower. Traces of a former transeptal chapel appear on the south side of the nave. (fn. 187) The nave dates from the 12th century, from which survive the font and materials reused in the south porch. The tower is of the later 13th century, with a later embattled parapet and bell openings. The chancel was rebuilt in the later 14th century and outside it are ten elaborate consecration crosses. (fn. 188) The nave was refenestrated and re-roofed in the 15th or the earlier 16th century, and the benches look contemporary. Parts of the latemedieval rood screen seem to have been incorporated in the reader's desk and other parts in the Jacobean pulpit. The hinges of the south door are probably of the early 16th century. (fn. 189) The altar table, stools, and chest are of the 17th century, contemporary with the black letter painting on the walls. The hat pegs are of the 18th century. The north door was blocked and the materials used to make a west door in the tower in 1776, and the singing gallery was built in 1787-8: the exterior bears scars of the gallery and other rectangular windows. The organ dates from c. 1800. (fn. 190) The windows include fragments of late medieval English stained and 17thcentury Flemish painted glass. Restoration, perhaps in the 1870s, included the reredos and tiled floor in the chancel and a new east window. (fn. 191) The effigy of a lady in the chancel, tentatively identified as a member of the Pike family, is probably contemporary with the rebuilt chancel. (fn. 192)
There are six bells of which the oldest is the tenor of 1651 by Thomas Purdue. (fn. 193) The plate includes a cup and cover of 1635 by 'D. G.'. (fn. 194) The registers begin in 1653, but there are gaps between 1709 and 1722 and duplicate entries. (fn. 195)
NONCONFORMITY
In 1669 a house in the parish was used for Quaker meetings and George Fox preached there. (fn. 196) Houses for protestant congregations were licensed in 1816 and 1821 (fn. 197) and some Methodists from the parish were associated with a chapel at Greinton in 1825. (fn. 198) In 1840 Home Mission chapel was licensed for use by Congregationalists, (fn. 199) evidently founded from Othery, with which it was linked in 1888. (fn. 200) The chapel was rebuilt in 1894 (fn. 201) and may still have been open in 1995, (fn. 202) but had been converted to a dwelling by 1997.
EDUCATION
There was a school in the parish in 1600. (fn. 203) There was no school in 1825, but in 1826 both a day school and a Sunday school were opened. In 1833 there were 18 pupils attending daily at their parents' expense and the Sunday school with 27 pupils was supported by voluntary contributions. (fn. 204) In 1839 three dame schools were held daily for a total of 34 children and there was a Sunday school for 20 children. Farmers were said to have sent their children to the commercial school at Chilton Polden. (fn. 205) In 1842 a schoolroom was built which by 1846 housed day and Sunday schools, the latter having 27 children in 1847. (fn. 206) The school remained affiliated with the National Society until after 1866 (fn. 207) but in 1878 a school board was formed which rented the buildings from the vicar. (fn. 208) The average attendance was 42 in 1889; in 1893 the school building was extended and in 1903 the average attendance was 53. (fn. 209) Numbers fell thereafter, particularly from 1955 when seniors were transferred to Westonzoyland Secondary Modern school, and the school was closed in 1963. (fn. 210) The schoolroom was in use in 1997 as a parish hall.
CHARITIES FOR THE POOR
By 1698 the overseers of the poor distributed interest on a small capital sum called use money or poor stock. Distribution continued until 1822 when the money was paid into the general account. (fn. 211) In 1722 Jane Dodd gave a rent charge of £1 for the second poor, to be distributed by the overseers. (fn. 212) The charity continued in 2000.
LOCAL GOVERNMENT