Pages 91-112
A History of the County of Somerset: Volume 8, the Poldens and the Levels. Originally published by Victoria County History, London, 2004.
This free content was digitised by double rekeying. All rights reserved.
HUNTSPILL
TOPOGRAPHY
The large ancient parish of Huntspill (fn. 1) occupies half of the western end of a broad and shallow valley. Perhaps since the late 12th century (fn. 2) the river which flows through it, known variously as the Fishlake, the Brent river, or since the later 18th century the Brue, (fn. 3) has drained a large tract of low-lying land between the Mark causeway and the Polden hills. To the west of the parish the river Parrett follows a course whose occasional changes have resulted in serious flooding. (fn. 4) The main settlements are West Huntspill and its northern extension, Alstone. The extreme north of the parish has the appearance of a suburb of Highbridge. East Huntspill, to the east of the parish, is a collective name for several smaller hamlets including Bason Bridge, Hackness, and Cote. The Huntspill river, a man-made channel which serves both as a drain and a reservoir, runs through the south of the parish, (fn. 5) and both a railway and a motorway cross its centre. In 1840 the large parish measured some 10.5 km. (6.5 m.) from east to west and 4 km. (2.5 m.) from north to south. (fn. 6)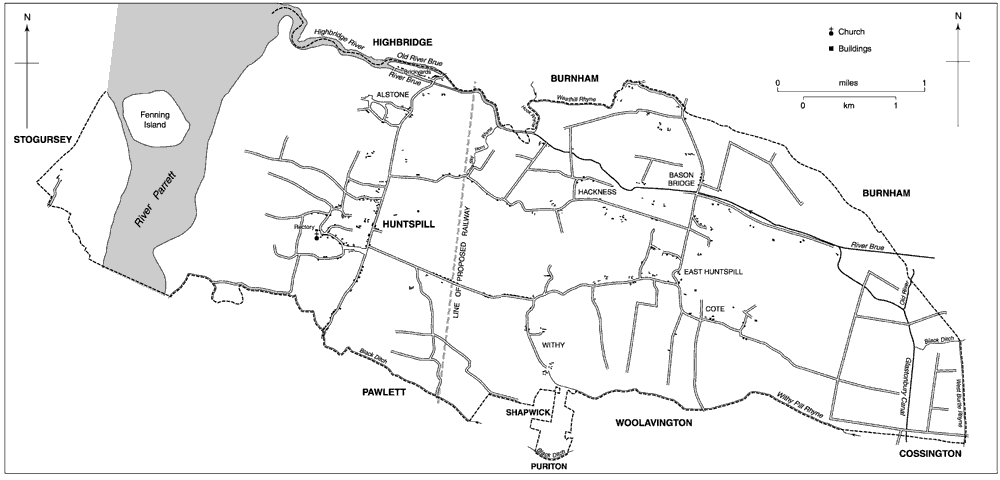 The northern boundary of the ancient parish is in part the Westhill rhyne, probably the former course of the Brue which was diverted to the south in the 13th century. (fn. 7) For the rest it largely follows the Brue to the high bridge which gave the later town its name. (fn. 8) The western boundary may once have been defined by the Parrett; in 1840 the parish included a detached area across the river and Fenning island between, (fn. 9) bordering on Stockland Bristol, Otterhampton, Cannington, and Stogursey. (fn. 10) Earlier changes in the Parrett's course resulted in the removal of a 50-a. island called Burland's Oads, there in the late 16th century, (fn. 11) and its replacement by a 100-a. island called Dunball by 1606, (fn. 12) both closely associated with parishes now on the western side of the river. By 1651 there were again apparently two islands. (fn. 13) That nearest the west bank was presumably soon joined to the shore and by 1664
Humble island was described as in the middle of the river. It measured 70 a. of which 30 a. had 'anciently' been walled and the rest similarly protected in the previous three years. It was usually flooded by Spring tides. (fn. 14) The river continued to move west (fn. 15) and Humble, Dunball, or Cure's (fn. 16) island gradually drew closer to the main, eastern part of Huntspill parish, losing its separate identity (fn. 17) and leaving fields called Island Grounds in 1839. (fn. 18)
The southern boundary follows an ancient watercourse called the Black Ditch, possibly the northern bank of an inlet from the Parrett. (fn. 19) In part it interlocked with Shapwick, marking the Glastonbury estate of Withy. (fn. 20) The eastern boundary followed the Old River, the Black Ditch, and a line determined by the drainage commissioners. (fn. 21)
In 1838 the ancient parish was said to measure 5,599 a. of land. (fn. 22) In 1885 Stert Island, a detached and uninhabited part of Stogursey parish, was transferred to Huntspill (fn. 23) and in 1891 there were 6,091 a. of land, together with 3,949 a. of foreshore, 122 a. of tidal water, and 31 a. of inland water. (fn. 24) The area was reduced by the creation in 1896 of the civil parish of South Highbridge. (fn. 25) In 1933 218 a. of land on the west side of the Parrett and 6 people were transferred to Otterhampton. (fn. 26) In 1991 the area of the combined civil parishes of East and West Huntspill was 2,375 ha. (5,869 a.). (fn. 27)
Most of the parish lies on alluvium over marine clay at the seaward end of the Brue valley. (fn. 28) Its inland limit marks the beginning of surface peat at or slightly below 3 m. O.D., although peat deposits exist below the alluvium. Transgressive and regressive 'sea level' events have been dated to the Bronze and Iron ages respectively. (fn. 29) At its western side the land rises to 6 m. O.D. where there is an island of Burtle Bed sand; and at the far south-west to 8 m. at what used to be Dunball island. (fn. 30)
COMMUNICATIONS
The principal and earliest route through the parish crosses both the clay belt and the Burtle Beds. The probable 'herpath' from Stretcholt in Pawlett (fn. 31) may have continued northwards along Slow Way Lane (fn. 32) to Huntspill parish church and thence to Alstone. (fn. 33) The route from Pawlett had been made more direct, probably close to the present road line, by the later 15th century, and was known in 1511 as the highway from Highbridge to Pawlett. (fn. 34) A bridge across the Brue was in place in the reign of Henry III; (fn. 35) the bridge itself, known as the high bridge because of the deep cut made by the river, was also serving by the end of the Middle Ages as a 'great defence' against incoming sea water. (fn. 36) The whole road was not always passable in winter in the earlier 18th century. It was turnpiked through the parish in 1759 by the Bridgwater trust. Small diversions to straighten the route were made in the late 1920s. (fn. 37) The M5 motorway followed a similar route further east and was opened in 1973. (fn. 38) Bason bridge, named in 1511, (fn. 39) implies the existence of a route north from Woolavington through Cote to Watchfield in Burnham. Access to the hamlet of Hackness was presumably across Smurl common from West Huntspill village (fn. 40) and only in the 18th century northwards over New Bridge. (fn. 41) The present road, New Road, was made after inclosure in 1782. (fn. 42) The parallel route further south, later known as Withy Road, was no doubt serving Withy, and probably Cote, in the 13th century. (fn. 43)
In the later 18th century the Brue was navigable up to the high bridge for vessels of 80 tons. (fn. 44) In 1802 a bridge and clyce or sluice were built across a new cut, called the Brue Drainage, south-west of the old to improve outflow and sea defence. A further cut slightly to the north straightened the original course of the Brue for navigation to Glastonbury, creating space for a tidal wharf later constructed on the north bank in Burnham parish and a small wharf by the New Clyce in Huntspill. (fn. 45) The canal, which was entered by a tidal lock on the site of the old bridge, was opened in 1833 and included a basin capable of holding vessels of 200 tons at Cripp's House. Most of the canal closed in 1854 on the opening of the railway along a similar route. That part east of the lock at Highbridge was abandoned in 1936. (fn. 46)
The Bristol-Exeter railway opened its line through the parish in 1841 (fn. 47) and it remains part of the main line between those two cities and beyond. Another line, which ran through the north-eastern part of the parish, followed the course of the Glastonbury canal and was opened in 1854 by the Central Somerset railway. It became part of the Somerset and Dorset line in 1862 and a station had been built at Bason Bridge by 1872. (fn. 48) Most of the line was closed in 1966 but that part between Bason Bridge and the main line remained open until 1972. (fn. 49)
POPULATION
In 1548 there were 506 communicants in the parish. (fn. 50) There were said to be 139 households in the 17th century (fn. 51) and c. 140 houses and c. 750 inhabitants in the 1780s. (fn. 52) In 1801 the population of the parish was 1,012. It rose in every decade until the 1840s, but the 1841 total of 1,634 was said to have been inflated by the presence of railway labourers working on the construction of the line through the parish. The underlying total continued to rise until 1891 when it reached a peak of 2,004. The creation of Highbridge South civil parish reduced the total to 1,387 by 1901. It rose in the next two decades but in the 1920s fell slightly. By 1951 the total was 1,676, slightly more in East than in West Huntspill, but by 1961 the population of West Huntspill increased by more than one half and the total reached 2,015. There was a slight fall in West Huntspill in the 1970s but in the 1980s there were increases in both civil parishes and the total in 1991 was 2,516. (fn. 53)
SETTLEMENT AND BUILDINGS
A possible Iron-age settlement site has been identified at Alstone. Several sites on the clay ridge where the present West Huntspill village lies have yielded extensive Roman pottery scatters but no definite settlement has been found although a site at Bleak Bridge showed some evidence of stone building. Roman activity was concentrated in the eastern part of the parish where several dozen salt-making mounds have been noted. (fn. 54) Medieval settlement was evidently scattered and away from the ridge depended on the progress of drainage. Rushurst has been first traced in 1233, (fn. 55) and Cote may have been occupied by the earlier 14th century. (fn. 56) Stileghe or Stylegh mentioned in 1327 (fn. 57) has so far not been identified.
The two common arable fields lay east and west of the main settlement, with some cultivation of arable by the early 16th century at Northam and Saltmoor to the north. (fn. 58) Some traces of those fields remained until inclosure in 1803. (fn. 59) Until the mid 17th century there was also a common field at Alstone. (fn. 60) Large areas of common grassland, mostly in the east and centre of the parish but some beside the Parrett on the west, were inclosed in 1782. (fn. 61)
Irregular lanes near West Huntspill church and rectory house and around Alstone indicate the main medieval settlements and Sealey's Farm (12 Church Road), possibly of the late 15th century, and no. 7-9 Church Road seem to be the earliest surviving houses in the parish. (fn. 62) A similarly irregular lane at Hackness, defined by the former Hackney, Pikeshill, and Thornes commons c. 1780, (fn. 63) was known as Catherine Street, a name suggesting a medieval origin. (fn. 64)
There was significant expansion of settlement in the 18th century and fifteen separate hamlets were listed, most of them in the eastern part of the parish around the edges of the many small areas of common. (fn. 65) Those farmhouses which stand back both from the main road through West Huntspill and along Withy and New roads from there to East Huntspill, some facing the road, some with their backs to it, are the earliest, for they were built on the boundaries of common land before inclosure in 1783. (fn. 66) Most are of brick and tile with catslide roofs. In West Huntspill village the farmhouses appear to have been rebuilt in the earlier 19th century and include Greenwood House, Huntspill House, Mulberry Farm, and Alstone Court. Ilex House, of c. 1820, has the rusticated voussoirs commonly found in the parish but includes a mid 19th-century range facing the main road which contained a large shop run by the Burnett family. (fn. 67) Maundrell's is an early 19th-century stone house with a brick wing of c. 1870.
FLOODING AND DRAINAGE
A sea wall had been built alongside the Parrett by the early 14th century (fn. 68) enclosing an area known as La Harth or La Warth, in 1400 arable, (fn. 69) by 1550 under grass. (fn. 70) Its maintenance was evidently the responsibility of adjoining landowners: the rector was charged with a portion in the manor court in 1511. (fn. 71) The wall was evidently destroyed by the 'great inundation of waters' which 'quite drowned' the parish in 1607. (fn. 72) Presumably immediate repairs were undertaken, but in 1646 the commissioners for sewers ordered 'a great sum of money' to be raised from neighbouring parishes. (fn. 73) In 1652 Mr. Palmer was paid for his advice about the walls on the Bourchier estate, and in the following decade it was clear that landowners rather than tenants were responsible for maintenance. (fn. 74) The wall was destroyed and the riverside pastures and warths were flooded to a depth of 4 ft. above the original height of the walls in the hurricane of 1703, (fn. 75) and repairs included stones inscribed with the date 1704 and the initials of each responsible owner. (fn. 76) Bad weather and the erosion of the Steart peninsula did not further threaten the wall until the end of the century but repairs were made from time to time. (fn. 77) Serious damage was done in September and November 1798 and a new wall was built by order of the commissioners for sewers between 1799 and 1802. (fn. 78) Its maintenance was a matter of dispute between the three major landowners on the west side of Huntspill parish, known as the 'three lords' work', and the owners in the whole of the Brue valley. (fn. 79)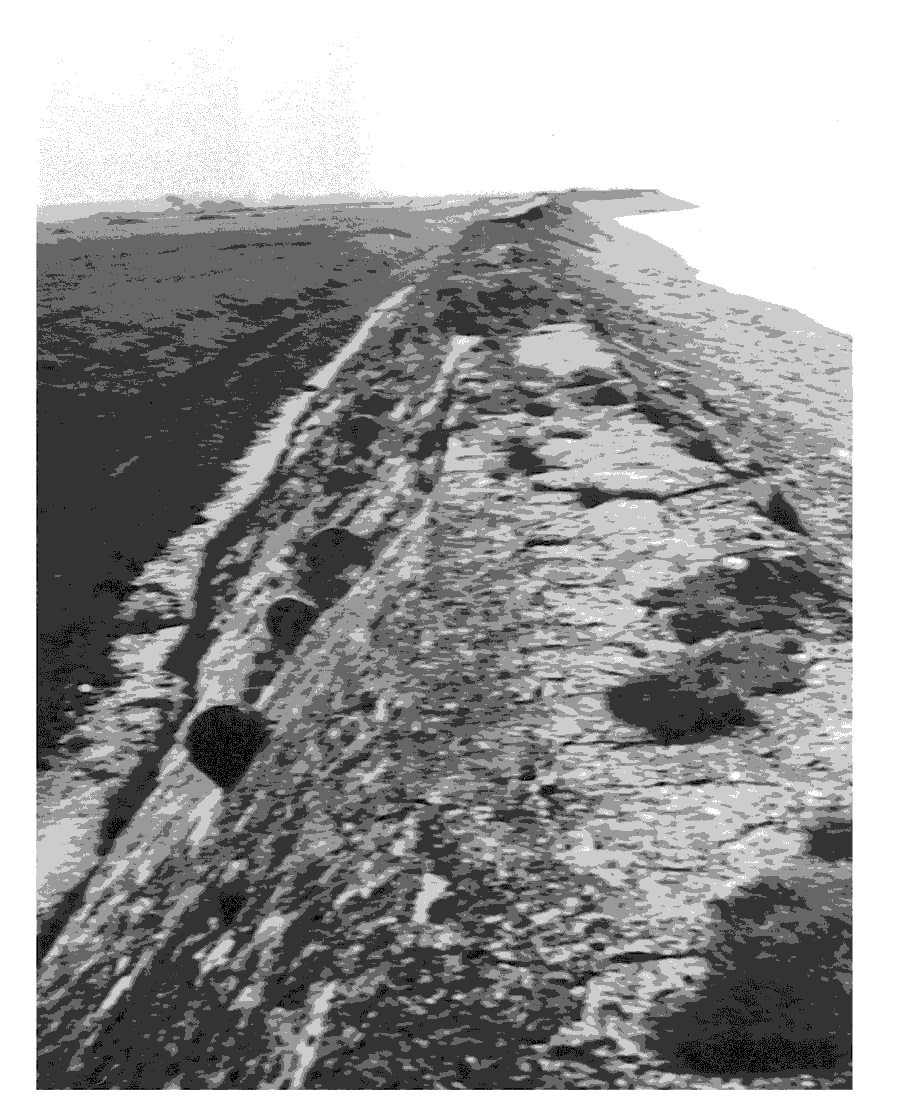 Inland drainage and embanking had begun perhaps in the later 12th century and the Brue was the principal drain for the whole area north of the Poldens. (fn. 80) On the southern boundary c. 1382 a watercourse called Withy rhyne was obstructed because the riparian owners each failed to scour their share, (fn. 81) and by 1515 that boundary was defined by high walls on which cattle could graze, by ditches, and a fishery. (fn. 82) Hunstpill Mareys manor, whose lands lay on the seaward side of the parish, employed ditch reeves by 1537 and held a water court by 1548, (fn. 83) in both cases emphasising the importance of drainage which, from 1503, was subject to successive commissions for maintenance and improvement. (fn. 84)
The whole parish is criss-crossed by a network of rhynes, often flowing in unexpected directions and bounded by flood banks known locally as walls, evidently in succession to an earlier and more extensive drainage system. (fn. 85) The medieval and later system may be traced in the names of rhynes and walls. (fn. 86) The Huntspill river, the largest and latest channel, was begun in 1940 principally as a reservoir for the Royal Ordnance Factory at Puriton, but was welcomed as an aid to drainage. (fn. 87)
SOCIAL LIFE
A tippler was licensed by the rectory manor court in 1515, (fn. 88) and there were three in 1620, one of whom was also described as a taverner. (fn. 89) One tippler was in business in 1630, by 1657 two innkeepers, (fn. 90) and by 1674 three. (fn. 91) In 1686 there were ten guest beds and stabling for 22 horses (fn. 92) and in 1690 there were five victuallers. (fn. 93) In the 1730s the number seems to have been reduced to two, (fn. 94) and by 1747 included the Great Inn, later the Highbridge inn. (fn. 95) A cottage on the rectory manor in 1767 called Bull's Head may have been an inn; (fn. 96) a beershop was named the Lion by 1832. (fn. 97) By 1851 there were five inns or beerhouses, including the Crossway on the turnpike road and the Seven Stars, and there was a small brewery, also on the turnpike road. (fn. 98) Unlicensed cider houses were complained of in 1867. (fn. 99) In 1871 there were seven licensed premises, including the Globe Hotel in West Huntspill village, the White Hart, perhaps successor to the Seven Stars, in Withy road, the Crown in East Huntspill, the Bason Bridge in that hamlet, and the Railway at Batts Bow, the latter opened before 1869. (fn. 100) The Artillery Arms was so named by 1881 (fn. 101) and by 1883 there were nine inns and beerhouses including the Temperance Tavern at West Huntspill and the Lamb at East Huntspill, the latter first so named in that year. (fn. 102) By 1889 until after the turn of the century there were eight licensed houses. (fn. 103) The Railway closed in 1910, the Lamb probably in the later 1920s but reopened in the following decade. (fn. 104) By 1939 the Globe and the White Hart were described as hotels and the Artillery Arms, the Crossway, Bason Bridge, Lamb, and Crown were inns. (fn. 105) By 2001 the Artillery Arms had become the Royal Artillery and the Crossway, Greenwood Lodge, Laburnum House, the Lodge, The Orchard, the Scarlet Pimpernell (formerly the Globe), the Sundowner (formerly New House Farm), and the White Cottage were offering food and accommodation.
Bull- and bear-baiting were carried on in the parish in the early 17th century and minstrels were employed at an alehouse. (fn. 106) Hounds were also kept there at the same time. (fn. 107) Fives was played against the church wall in the 1730s, (fn. 108) and the inhabitants were said in 1815 to have been 'horse race mad', presumably because of the course at Crook in Bridgwater. (fn. 109) The Huntspill Musical and Friendly Society was founded in 1798 and met 1820 Highbridge inn. It was still going in 1800. (fn. 110) The Huntspill Seven Years friendly society met at the Crossway inn from 1854 and in 1873 had 53 members. (fn. 111)
A cricket club had been formed c. 1900, and a flower show and Harvest Homes were held from the 1930s. Soon after the Second World War clubs were formed in West Huntspill for young people, drama enthusiasts, and ex-servicemen and a branch of the Women's Institute was founded in 1951. From the 1970s there was a pre-school playgroup and a club for the elderly. (fn. 112)
Six of the 15 men who joined the duke of Monmouth in 1685 from Huntspill came from Alstone. (fn. 113) The parish was said later to have been loyal and in 1687 paraded their views against the men of Burnham at a revel at Burnham which turned to riot. (fn. 114) George Burnett (1774-1811), follower of S. T. Coleridge, nonconformist pastor, army surgeon, and miscellaneous writer, was born in the parish. (fn. 115) John Burnett, described as an eminent singer, died in the parish in 1799. (fn. 116)
MANORS AND OTHER ESTATES
A hide of land at 'Hunespulle' is said to have been granted to Glastonbury abbey by Aethelmund with the consent of Offa, king of Mercia (d. 796). That land may have been lost to the abbey by 1066 and have come into the hands of Walter of Douai twenty years later. A second estate, at 'Inesuuyrth iuxta Hunespulle', said to have been granted to Glastonbury by a layman who had received it from Offa, is probably to be identified as Withy, by the earlier 13th century associated with Shapwick. (fn. 117)
HUNTSPILL MANOR
Walter of Douai held two estates called Huntspill in 1086, one formerly held by Alwaker, the other by Alwin son of Goda. (fn. 118) He was succeeded there c. 1107 as in other parts of the barony of Bampton (Dev.) by his son Robert, whose estates passed in 1136 to his daughter and heir Julian. Julian married as her first husband Fulk(I) Pagnell (d. c. 1165) and their son Fulk (II) perhaps acquired Huntspill with the barony in 1180. He rebelled in 1185 but both were restored to him by the Crown in 1199 and he held them until his death in 1208. (fn. 119) Fulk's son and heir William (I) Pagnell died in 1228 leaving his heir and namesake a minor whose lands and marriage were in the hands of Herbert son of Matthew. (fn. 120) On the death of William (II) still under age in 1248 (fn. 121) Huntspill passed like Stretcholt in Pawlett (fn. 122) to Auda, sister of the last and wife of John de Ballon. She died in 1261 and her heir was John de Cogan, grandson of Fulk (II) Pagnell. (fn. 123) John died in 1278 and was followed by his grandson, also John Cogan (d. 1302), and then in direct succession by Thomas (d. 1315), and Sir Richard Cogan (d. 1368). (fn. 124) Sir William, son of the last, died in 1382 holding Huntspill manor as a member of Bampton. (fn. 125) He left a young son John, who survived his father by less than a month, and a daughter Elizabeth, wife successively of Sir Fulk Fitzwaryn (d. 1391) and Sir Hugh Courtenay. The estate, however, was assigned for her life to Sir William's widow Elizabeth or Isabel, who subsequently married Sir Robert Harington, Baron Harington. Elizabeth died in 1400 when the manor reverted to her son Fulk Fitzwaryn. (fn. 126) Fulk died in 1407 while still a minor leaving a son, another Fulk. (fn. 127) The last died in 1420 when his heir was his sister Elizabeth, wife of Sir Richard Hankeford. (fn. 128)
Hankeford died after his wife, in 1431, and ownership of the manor was divided between their two daughters, Thomasia and Elizabeth, (fn. 129) and in 1433, on the death of Elizabeth, (fn. 130) the whole manor passed to Thomasia, later wife of William Bourchier. William, created Baron Fitzwaryn in 1449, died in 1469. Fulk, Baron Fitzwaryn (d. 1479), son of the last, was succeeded by his own son John (cr. earl of Bath 1536, d. 1539).
The manor descended to successive earls of Bath and was part of the jointure of Rachel, widow of Henry, the 6th and last earl (d. 1654) and wife of Lionel Cranfield, earl of Middlesex (d. 1674). (fn. 131) In 1652 and 1655 the inheritance was settled on the three daughters of Edward Bourchier, the 5th earl of Bath (d. 1637), namely Anne, widow of James Cranfield, earl of Middlesex (d. 1651) and wife of Sir Chichester Wrey, Bt., Dorothy, then wife of Sir Thomas Grey, and Elizabeth, wife of Basil Feilding, earl of Denbigh. (fn. 132) Elizabeth died childless in 1670 (fn. 133) and the manor on the death of the last countess of Bath in 1680 was shared between Sir Bourchier Wrey, Bt., son and heir of Sir Chichester, and Thomas Grey, earl of Stamford (d. 1720). In 1684, after a partition of family estates, Huntspill was assigned to Grey. (fn. 134) In 1693-4 under a Chancery decree the manor was sold to James Grove, Grey's brother-in-law. (fn. 135) Grove was still in possession in 1720 (fn. 136) but is said to have sold a considerable part of the land to tenants before 1711 when the rest, described as the manor and hundred, (fn. 137) was sold to William Arnold, who in 1723 sold to Samuel Cockerell. (fn. 138) Cockerell was still in possession in 1727 (fn. 139) but sold further land before leaving the rest to his nephew Luke Cockerell, a clergyman, who had an interest in the manor in 1740. (fn. 140) John Cockerell, a debtor in prison in 1765, assigned the manor to John Pierce, one of his creditors, and by will of 1769 Pierce devised it to Thomas Leighton. The manor was, however, sold under a Chancery Order in 1788 on behalf of the other creditors and was bought by Thomas Jones. Jones was succeeded on his death in 1837 by his son of the same name, but by that date the manor was no longer mentioned. (fn. 141)
In 1334 Sir Richard Cogan had a chapel (fn. 142) and in 1433 there was a capital messuage and a dovecot. (fn. 143) The site is thought to have been at the former Grove Farm, demolished in the later 19th century, some timbers from which may have been re-used to support the floor of the Wesleyan Methodist chapel. (fn. 144)
HUNTSPILL MAREYS MANOR
In 1308 it was claimed that Walter of Bampton, presumably Walter of Douai, gave to one Geoffrey, ancestor of Herbert Marsh, a messuage and three carucates of land to hold for half fee in return for suit to his court at Huntspill. (fn. 145) Jordan Marsh was said to hold land there in Stephen's reign (fn. 146) and in 1166 Geoffrey Marsh held ½ fee of Warin de Aula, (fn. 147) then lord of Huntspill. In or before 1200 William Marsh pledged his manor of Huntspill to guarantee his gift of Lundy island to the Templars. (fn. 148) The manor was evidently not handed over but in 1216 William was declared an outlaw and his lands were ordered to be confiscated. (fn. 149) William was soon afterwards pardoned (fn. 150) and in 1223 claimed that he held in succession to Geoffrey Marsh, presumably his father and the former justiciar of Ireland (d. 1245). (fn. 151) Jordan Marsh, Geoffrey's brother, temporarily lost his estate at Huntspill in 1233-4 for his assumed treason in Ireland, and perhaps on his death in 1234 it was handed over to his son William. (fn. 152) William seems to have been suspected of involvement in the treason of his cousin and namesake in 1242. (fn. 153) William Marsh the elder, described as William son of Jordan and grandson of Geoffrey (d. 1245), (fn. 154) died in 1284 holding an estate from John de Cogan assessed at ½ fee and 1/30 of a greater fee, and was succeeded by his son John. (fn. 155) John was dead by 1290 (fn. 156) and was followed by his son Herbert, who held ½ fee in 1303, (fn. 157) and was dead by 1327. (fn. 158) (Sir) Stephen Marsh held the manor in 1346, (fn. 159) and died in 1373 in possession of Huntspill Mareys or Huntspill Marsh which he held jointly with his wife Lucy with remainder to (Sir) John Trivet. She died c. 1376. (fn. 160) Sir John died without male heirs in 1395 and the land passed to the Crown, (fn. 161) which in the same year granted what was described as a manor to Janico Dartasso for life. (fn. 162) Early in 1405, after nearly three years of dispute, James Butler (d. 1405), earl of Ormond, son of the heir of Sir Stephen Marsh, recovered possession (fn. 163) and was succeeded by his son, also James Butler (d. 1452). (fn. 164) James was followed by his son, another James, created earl of Wiltshire in 1449, who was attainted and executed in 1461. (fn. 165) The manor remained in Crown hands until 1463 when it was granted to George Plantagenet, duke of Clarence. (fn. 166) Clarence was attainted and executed in 1478 (fn. 167) and the manor reverted to the Crown. In 1484 it was granted to Sir Richard Radcliffe, but he died at Bosworth in the following year. (fn. 168)
Thomas Butler (d. 1515) seems to have recovered the estate and it passed to his daughter Anne (d. 1532), widow of Sir James St. Leger (d. 1509). (fn. 169) It passed under settlement to Anne's son Sir George, but he had died by 1537 when the manor court was held by James Coffyn in right of his wife, presumably Sir George's widow. (fn. 170) Sir John St. Leger, son of Sir George, sold the estate in 1570 to Henry Becher. (fn. 171) In 1608 it passed from Becher to Thomas Anstell, and in 1611 from Anstell to Andrew Henley. (fn. 172) Andrew Henley died in 1630 leaving a son Robert. (fn. 173) Robert was followed by his son Andrew (cr. Bt. 1660, d. c. 1675), his grandson Sir Robert, and by Robert's son Sir Andrew, who was in possession by 1687 when he mortgaged the estate. His son-in-law Carleton Whitelock gained possession under Chancery decree in 1694 and evidently sold some of the land to tenants. (fn. 174) The rest was sold under Whitelock's will of 1704. (fn. 175)
HUNTSPILL DELAHAYES MANOR
In 1346 Richard de la Haye held ¼ fee of Huntspill manor. (fn. 176) In 1376 his son William de la Haye died without children and after seven years the heir was declared to be his distant cousin Alice, wife of Alexander atte Sogge. (fn. 177) Alexander and his wife sold the estate in 1387 to Sir Robert Harington, Baron Harington. (fn. 178) It was probably this holding, assessed at ½ knight's fee, which passed on Robert's death in 1406 to his sons John (d. 1418) and William, Baron Harington (d. 1458). (fn. 179) William was followed by his only daughter Elizabeth, wife of William, Baron Bonville (d. 1460), she by her son William (d. 1460), and the younger William by his daughter Cecily (d. 1529), wife successively of Thomas Grey, marquess of Dorset (d. 1501), and Henry Stafford, earl of Wiltshire (d. 1523). (fn. 180) In Cecily's time the estate came to be known as Huntspill Delahayes manor. (fn. 181) Cecily's son and heir Thomas Grey, marquess of Dorset, died in 1530 and was followed by his son Henry, then a minor, (fn. 182) who was created duke of Suffolk in 1551 and died attainted in 1554. (fn. 183)
In 1559 the manor, formerly held of Huntspill manor, was sold by Anthony Forster to John Howe and was subsequently held of the Crown. (fn. 184) It passed on Howe's death in 1574 to his son John, then a minor. (fn. 185) The younger John died in 1591 and was followed by his son William, (fn. 186) under whose will proved in 1639 the manor passed to his younger son Thomas. (fn. 187) In 1657 Thomas, or his son of the same name, conveyed the manor to Isat Catford, widow, and in 1684 John Catford and others conveyed it to Sir Thomas Brydges, who already held a mortgage on the estate. (fn. 188) Sir Thomas died in 1706 and the estate descended to his son Harry (d. 1728), to Harry's nephew George Brydges (d. 1751), and to George's cousin, also George Brydges, who left his estate to Henry Brydges, duke of Chandos (d. 1771). (fn. 189)
The holding descended to Anna Eliza, heir of the 1st duke and wife from 1796 of Richard Grenville (d. 1839), marquess of Buckingham and from 1822 duke of Buckingham and Chandos. (fn. 190) The estate, by then comprising scattered land in Huntspill, Pawlett, and Burnham, was sold between 1832 and 1840. (fn. 191)
The capital messuage was let with a small farm in 1525. (fn. 192) It was still standing in 1683 and may be the later Maundrell's Farm. (fn. 193)
HUNTSPILL VERNEY MANOR
Land in Huntspill held by Thomas Trivet in 1250 (fn. 194) may be the earliest reference to an estate held for ¼ fee by Thomas Trivet of Richard Cogan in 1346 which seems to have been associated with the holding of the Sully family in Alstone. (fn. 195) The Trivet holding seems subsequently to have been divided (fn. 196) and in 1408 the fee was shared between John Verney, John Pokeswell, John Wiveliscombe, John Orchard, and Richard Clopton. (fn. 197) John Verney's share passed on his death in 1448 like Fairfield manor in Stogursey (fn. 198) and came to be known by the early 18th century as Huntspill Verney manor. (fn. 199) By that date it was held by the Palmer family through the marriage of Elizabeth Verney (d. 1592) with William Palmer. Elizabeth was followed in succession by her son Thomas (d. 1605), her grandsons William (d. 1652) and Peregrine (d. 1684) Palmer, and by Peregrine's son Nathaniel (d. 1718). The estate continued to descend like Fairfield in Stogursey until 1952 when it was sold by Alexander Peregrine Fuller-Acland-Hood, Baron St. Audries. (fn. 200)
HUNTSPILL BAILEY MANOR
John Pokeswell's share, held by curtesy through his wife Eleanor, passed on his death like the share of Woolmersdon in North Petherton and in 1578 was conveyed by another Eleanor, née Pokeswell, and her husband John Roynon to George Smythe. It descended in the Smythe family (fn. 201) until 1634 when another George Smythe sold it to Roger Newcourt. (fn. 202) Since the early 17th century the estate had been called Huntspill Bailey manor and occasionally as one third of the manor. (fn. 203) Roger Newcourt died in 1651-2 and was succeeded by his elder son John, who in 1669 sold the estate to Francis Moore. (fn. 204) William Methuen, who held it in 1749, was a cousin of Anthony Methuen, husband of Francis's niece Gertrude. (fn. 205) Ownership has not been traced further.
John Wiveliscombe, John Orchard, and Richard Clopton, holders of the rest of the fee in 1408, (fn. 206) traced their ownership from the death in 1361 of Cecily, widow of Stephen Laundy and probably a daughter of Joan Trivet. (fn. 207) Richard Clopton held in right of his wife Christine (d. 1412), widow of John Crewkerne. Christine's heir was her son John Crewkerne. (fn. 208) In 1577 another John Crewkerne, presumably a descendant of John, Christine's heir, sold an estate of over 40 a. to Henry Becher, owner of Huntspill Marsh manor. (fn. 209) The share of John Orchard passed on the death of Robert Orchard in 1413 to William Orchard; (fn. 210) and through the marriage of Christian Orchard came to Philip Cary. It was granted in 1554 after the death of her husband Sir John Cary (d. 1552) to his widow Joyce, to be held for her son Wymond, a minor. (fn. 211) Wymond sold it to Nicholas Halswell in 1563. (fn. 212)
ALSTONE MANOR
In 1086 Alstone was held by Walter of Douai in succession to Alwold. Rademer held it of him. (fn. 213) In 1166 William son of Jordan held ½ fee of Philip de Columbers there. (fn. 214) In 1216 land formerly held by Walter de Sully in Huntspill was given to David Britoni, (fn. 215) probably because of Walter's connexion with the Marsh family, and Raymond de Sully similarly lost his land in 1233 for his part in rebellion in Ireland with Jordan Marsh. (fn. 216) In 1284-5 Walter de Sully held Alstone of John de Cogan. (fn. 217) He was succeeded by Raymond de Sully, who held ¼ fee in 1303. (fn. 218) Raymond's unnamed heirs were holding in 1346. (fn. 219) Earlier, in 1322, John Droxford died in possession of an estate at Alstone held of (Sir) Richard Cogan and was followed by his son Thomas. That also was held for ¼ fee. (fn. 220) Thomas Droxford died without children in 1361 and appears to have been succeeded by Sir John St. Albyn (d. 1383), at whose death the estate was described as Alstone manor. (fn. 221) He left a son Guy, a minor, but by 1400 Richard Cheddar had come into possession under a reversionary agreement made in 1370. (fn. 222) He settled it in that year on his mother Joan and her second husband Sir Thomas Brook (d. 1418). (fn. 223) Joan died in 1437 (fn. 224) leaving her son Thomas Cheddar a life interest, but on his death in 1443 the manor passed to his daughter Isabel (d. 1498), wife of John Newton. (fn. 225) Richard Newton, son of Isabel, died in 1500 and was succeeded by two daughters, Isabel, wife of (Sir) Giles Capel, and Joan, wife of (Sir) Thomas Griffin. Sir Henry Capel had succeeded his mother by 1550 and remained in possession of a moiety until 1556 or later, but by 1567 the whole manor seems to have been acquired by Thomas Markham. (fn. 226) In 1577 Markham sold it to John Hurdacre, and it passed to John's second son William (d. 1622). (fn. 227) Samuel Hurdacre, brother of the last, died in 1629 leaving a son John. (fn. 228) John was still in possession in 1637. (fn. 229) By 1660 Henry Walrond, George Bampfield, and others, probably acting as trustees for Joseph Godwin the elder, were granting leases (fn. 230) and by 1667 it had come into the possession of Joseph Godwin the younger. (fn. 231) In 1682 Joseph Shallet, clerk, seems to have become a joint owner, and was granting leases in 1684. (fn. 232) In 1699 the estate seems to have been owned by Henry Gatchell who in 1710 seems to have conveyed it to Robert Yeascombe. (fn. 233) By 1745 it was in the hands of Susanna Maundrell, wife of Richard Gould. (fn. 234)
Thomas Jeane was in possession by 1779 and died in 1791. His son John died childless in 1798 and was succeeded by his sister Elizabeth, wife of Robert Buncombe. Robert seems to have sold the estate in 1822 to Alexander Baring (cr. Baron Ashburton 1835, d. 1848), from whom it passed to the Hon. and Revd. Frederick Baring, who sold it between 1854 and 1858 to Henry Lovibond. Lovibond sold some of the land in 1858 and the rest in 1859, the last sale comprising 117 a. and the lordship of what was called Alstone Maris manor with Alstone Court to the Revd. Benjamin Parsons Symons. (fn. 235)
The capital messuage was let in 1711 (fn. 236) and mentioned in 1745. (fn. 237)
RECTORY MANOR
A manor had been established by 1597 when courts were being held for the rectory land. (fn. 238) A distinction had been made by 1606 between the rectory house, buildings, and glebe land on the one hand, which were regarded as benefice property, and tenements (96 a.) and cottages (24 a.) which formed the manor. (fn. 239) The manor descended to successive rectors but was considered to be part of the estate of Balliol college, Oxford, as patrons of the living. (fn. 240) Copyholds were granted by successive rectors until 1869. The manor was still so named in 1870. (fn. 241)
Roger Mander, master of Balliol college 1687-1704, arranged for his brother to grant some land to trustees eventually to provide exhibitions in the college. (fn. 242) The land, in Huntspill and Cannington, comprised 39 a. on the west side of the river Parrett. (fn. 243) The holding had slightly increased in size by 1801. (fn. 244) The college also acquired in 1775 from the duke of Chandos some land in the main part of the parish and a small amount in Pawlett. (fn. 245) By 1841 the estate comprised some 79 a. and in 1870 just over 60 a. Much of it was sold in 1873. (fn. 246)
OTHER ESTATES
At unknown dates Margery Beugraunt gave a rent and land in the parish to the hospitallers at Buckland. (fn. 247) No further trace of the land has been found. Burtle priory had land there which in 1540 was leased to Richard Holbroke. (fn. 248) James and John Bysse bought the land in 1553, but by his death in 1612 Sir John Portman had come into possession and was succeeded by his son Henry. (fn. 249)
In 1510 Nicholas Chokke endowed a chantry at Long Ashton with some land in the parish. (fn. 250) The land was sold to Sir John Smythe in 1549 (fn. 251) and has not been traced further.
In 1548 land and a house in the parish and land in Pawlett formed the endowment of a chantry of Our Lady in the parish church. (fn. 252) The land was granted to two London agents (fn. 253) who conveyed it to Nicholas Halswell. (fn. 254) The house, later used as the church house, (fn. 255) was evidently sold separately and in 1608 was granted by the Crown to Sir Edward Phelips. (fn. 256)
In 1548 St. Katherine's chantry in Ilminster church owned just over 17 a. which were sold in 1557 to Thomas Powle and John Slade on behalf of Henry Simpson. (fn. 257) Simpson sold the land to Nicholas Halswell in 1560 (fn. 258) and it became part of the Halswell estate in the parish. (fn. 259) Two London agents received a grant of concealed land in Huntspill and elsewhere in 1570 and were still in possession in 1609. (fn. 260)
ECONOMIC HISTORY
AGRICULTURE
Three estates, held by or under Walter of Douai in 1086, together paid geld for 2¾ hides but comprised 18 ploughlands. The principal estate, held directly by Walter, had 13 ploughlands and 11 teams were recorded on the tenants' holdings where the land gelded for ½ hide. The second holding named Huntspill, assessed for 3 virgates, comprised 2 ploughlands and had 2 teams. The estate at Alstone, taxed at 1 hide, had land for 3 ploughs but also had 2 teams. In all there were 120 a. of meadow at Huntspill but none at Alstone, and 240 a. of pasture, mostly on the principal estate and the rest at Alstone. Stock comprised 20 mares, 6 of them unbroken, 30 cattle, 57 pigs, and 153 sheep. The value of each estate was unchanged from 1066. (fn. 261)
In 1183 Fulk Pagnell was required to pledge £5 6s. 8d. from his estate at Bridgwater and £6 13s. 4d. from Huntspill, and between 1186 and 1200 Huntspill was farmed for £8. (fn. 262) Stock on the estate in 1186 included 6 oxen and 1 draught horse, 10 cows, and a bull. (fn. 263)
In 1284 Huntspill Mareys manor demesne farm included 8 a. of moor ploughed after occasional flooding, presumably to take fullest advantage of the silt deposits. (fn. 264) In 1302 the demesne farm comprised 426 a. of arable, 105 a. of meadow, and a pasture held in severalty, the whole worth £17 7s. The rents of 32 free tenants produced £16 8s. 1d. There were at least 46 customary tenants, apparently paying rents for all labour services and holding farms ranging from a yardland to 6 a.; nearly half held tenements of 12 a. (fn. 265) Significant changes occurred within the next few years: although the arable area remained roughly the same there were two areas of named pasture and moor which were usable only during the summer. About 24 free tenants produced cash rents and payments of ducks, and a group of 18 life tenants also paid cash, amounting to 45s. 7d. There were also at least 70 villein tenants of whom two held 26 a., perhaps representing combined holdings, and most of the rest held between 10 a. and 19 a., all paying quarterly cash rents. (fn. 266)
Less than a century later the manor evidently included 100 a. of reclaimed pasture at Cote, 100 a. of meadow called Goselese held in separate plots until after haymaking and thereafter common, and just over 200 a. of arable of which 140 a. were in la Harth, probably Warth beside the Parrett; the rest was in enclosed fields and produced wheat, barley, oats, and beans. Rents totalled nearly £40. (fn. 267) Elsewhere in the parish there was a similar mixture of open-field arable and small arable units, small areas of meadow, and larger moors. (fn. 268)
By 1433 demesne arable on Huntspill manor measured 309 a., meadow 201 a., and pasture 129 a. There were 54 tenements each said to comprise a messuage and 16 a., presumably deriving from the villein tenements of 1315. There were also six cottages. Rents seem to have been unchanged. (fn. 269) The income in 1434-5 was £37 8s. (fn. 270)
By the early 16th century, and doubtless long before, there were two principal common arable fields. An east field was mentioned in 1514, (fn. 271) a west field and more arable in Northam and Saltmoor by 1525. At the same time Huntspill Delahayes manor was entirely let. The whole amounted to 310 a. with just under half arable and the rest divided between meadow (93 a.) and enclosed pasture (70 a.). The former demesne farm of 148 a. was just over half arable with a small amount of enclosed pasture. (fn. 272) The grassland supported cattle; in 1535 rectorial tithes of wool and lambs amounted to only £4 as compared with nearly £39 for corn tithes and casuals. (fn. 273)
There was evidently no permanent damage from the flood of 1607 (fn. 274) caused by high tide and strong wind when the Parrett drowned the western part of the parish. Salthay, on the far side of the river, was soon afterwards considered suitable for sheep. (fn. 275) By the 1660s land at Alstone, some of it formerly part of Alstone common arable field, had become part of a large salt warth for common sheep grazing. (fn. 276) By the 1630s much of the improved land elsewhere in the parish had been let to outsiders, (fn. 277) whose holdings were widely scattered. (fn. 278) Individual farms in the 17th century seem to have been modest in size (fn. 279) and farming was generally mixed, producing wheat, barley, beans, and peas, reed, cider, and malt. One farmyard included a turf house and stock comprised cattle, sheep, pigs, and geese. (fn. 280)
HUNTSPILL
Dispersed holdings continued in the 18th century. In 1711 the largest estate, described as the 'hundred and manor', was divided into 60 separate units, the largest 42 a. and most under 20 a. scattered across the parish. An area of 200 a. was said to be derelict, with common rights for 100 oxen or 500 sheep. (fn. 281) In 1708 a much smaller estate, equally scattered, included land still in open arable cultivation in two fields with small plots for growing leeks. (fn. 282) Individual farmers and graziers held of several established estates and in the earlier 18th century the Saunders, Maundrell, Tripp, and Jeffery families, among others, acquired holdings each totalling over 100 a. and another twenty held over 50 a. each. (fn. 283)
A valuation of the titheable parts of the parish in 1777 calculated that there were 3,000 a. of pasture supporting 2,000 cows and heifers, 1,000 a. were mowed for hay, 1,000 a. were grazed by colts and steers, and only 200 a. was arable. Among the other stock, presumably feeding on tithe-free land, were 4,000 sheep, 150 calves, 200 lambs, and up to 300 oxen. Among the glebe lands were 34 newly-planted orchards, a 3-a. holding subject to a cash rent and a day's work in autumn, and small pieces of land in the common fields to let out, in order to prevent harmful inclosure. (fn. 284) By that same date there was over 1,000 a. of common grassland, principally at the extreme east end of the parish, mostly called Landmoor and Gold Corner and partly shared with Cossington, and with significant areas in the centre near the Brue called Hackney, Westhill, Heath, and Murray commons, more beside the Parrett in the west called Saltwarth and Sloway, and an area between West Huntspill and Alstone called Smurl common. (fn. 285) With such a situation the principal farmers were said to have been 'caballing' since the 1740s for inclosure, (fn. 286) some grazing rights being limited to the wide roadside verges. (fn. 287) About 1,100 a. was inclosed in 1782 under an Act of 1777. (fn. 288) The relatively small arable acreage included strips in Little, Middle, South, and West fields and Great Furlong, (fn. 289) all that remained after inclosures dating back at least to the end of the 17th century (fn. 290) and proceeding apace in the 1760s. (fn. 291) Just over 200 a. was inclosed in 1803 under an Act of 1800. (fn. 292) By 1838 wastes, formerly common, amounted to just over 29 a. (fn. 293)
In the 1780s farmers were described as wealthy graziers and the labourers as poor. (fn. 294) By 1801 only some 200 a. of wheat was grown in spite of the suitable land, and only just over 100 a. of beans, largely because leases prohibited ploughing and the price of cheese was high. (fn. 295) In 1838 there were 525 a. of arable and 4,071 a. of meadow or pasture, all titheable, and just over 1,000 a. of inclosed land, formerly common. Tithes were payable in the form of moduses on cattle, colts, sheep, pigs, and geese; offerings at Easter from all adults, and on gardens, old orchards, withy beds, wool, and hay. (fn. 296)
By the mid 19th century, 51 men described themselves as farmers, holding between 300 a. and 9 a. More than half had between 50 a. and 150 a. and the largest farm was of 300 a. called Withy Rookery. In support were five cattle dealers and three drovers. (fn. 297) Ten years later the number of holdings had hardly changed and there were still cattle dealers and drovers, but dairying had become prominent. (fn. 298) Later in the 1860s there was little employment for women and boys except cutting thistles and cleaning pastures, but people were said 'as a rule' to be very well off. Labourers were paid in cash and cider and potato grounds were available to let. (fn. 299) By 1871 a farm at Withy measured 600 a. but others had been divided to make a total of 73 farmers in the parish, and among other agricultural employees were a drover, a herdsman, two dairymaids, three shepherds, and a cheesemaker. (fn. 300) Seven farms were named in 1872 and among the continuing landowners were Lady Vassall and members of the Jeffery, Sealey, and Symmons families, the first representing the interest of the Pulsford family of Wells, the second resident at Huntspill Court. (fn. 301) The number of farming units was reduced towards the end of the century and apparently continued to fall until the begining of the First World War. (fn. 302) Thereafter smaller units increased, especially in East Huntspill, so that by 1939 there were 73 separate farms. (fn. 303) In the later 20th century several farms diversified: Alstone established a wildlife park, New Road became a visitor centre specialising in the local environment and wildlife rescue, and one at Withy and several elsewhere in the parish offered holiday accommodation.
FISHERIES
There was a fishery attached to Huntspill manor in the time of William Pagnell the Younger (d. 1248). (fn. 304) In 1315 it was described as an eel fishery. (fn. 305) A 'several' fishery on Delahayes manor was named le Core in 1433. (fn. 306) In 1515 one of the boundaries of Withy manor was the fishery known as La Grype and one of the customary tenants on the manor held the fishing in the whole demesne. (fn. 307) In 1550 an elver fishery named Fishingstall was held with the windmill on Alstone Warth. (fn. 308)
In the early 19th century there were four families of fishermen in the parish, (fn. 309) presumably working the Parrett. There were still five men working in 1851 but only one in 1891. (fn. 310)
MARKETS AND FAIRS
In 1267 John Cogan was granted a weekly Monday market. (fn. 311) The grant was revived in 1556, despite opposition from Bridgwater, (fn. 312) and the market probably continued until after 1637. (fn. 313) In 1711 three shambles formed part of a small estate, probably at Alstone. (fn. 314)
In 1267 John Cogan was also granted fairs on the vigil, feast, and morrow of SS. Peter and Paul (28-30 June) and of St. Peter Advincula (31 July-2 Aug.). (fn. 315) The second fair did not survive until 1302, (fn. 316) but the June fair, then held on 29 June, was the scene of a riot in 1687 when visitors came from South Brent, Berrow, and Burnham. (fn. 317) It is said to have 'lingered' until the early 1870s, (fn. 318) its site at the eastern end of the present Church Road. (fn. 319)
Toll-free fairs for cattle and sheep on August 10 and December 17 were held by 1791 at Highbridge. (fn. 320) By the 1850s a recently-established one was being held on the last Monday in each month. (fn. 321) By the end of the decade it was held on the first Monday for fat and store cattle (fn. 322) and in 1860 a market company was incorporated and a site established within the ancient parish of Huntspill beside the Huntspill inn. In 1861 it was said to be 'one of the largest' for cheese, oxen, and sheep, (fn. 323) and was known as the market where Somerset dealers sold to Welsh buyers. (fn. 324) By 1906 the cattle market was held on the first and third Monday in every month and a calf and lamb auction every Tuesday. (fn. 325) Pigs were included in the Tuesday markets by 1939. (fn. 326) All business was suspended at the market in 2001 because of foot and mouth disease.
MILLS
In 1229 Herbert son of Matthew, lord of Huntspill manor, had mills on his estate. (fn. 327) By 1387 there was one on Huntspill Delahayes manor (fn. 328) which was still in use in 1525. (fn. 329)
A mill had been built in West Huntspill village by 1850, another almost adjoining by 1851, and a steam mill at Batts Bow by 1861. (fn. 330) One of the two in the village had closed by 1871 and the steam mill between 1881 and 1885. (fn. 331) By 1906 the village mill was also driven by steam. (fn. 332) It seems to have closed soon after 1919 and was demolished in 1963. (fn. 333)
By 1322 there was a windmill at Alstone, (fn. 334) and it was still in use in 1550 when it was associated with an eel fishery. (fn. 335) The windmill, perhaps converted to a dwelling, was still standing in 1711. (fn. 336) A second windmill belonged to Huntspill Delahayes manor in 1433. (fn. 337) A third was represented in the 1480s by an empty mound described as at the east end of Hackness on Huntspill Verney manor (fn. 338) and may have been rebuilt since the name survived into the 19th century. (fn. 339) Another was standing at Cote by 1565 and was leased in 1578 'with all and singular the furniture and implements'. (fn. 340)
There was a fifth windmill, on Huntspill Mareys manor, in 1570 and perhaps still in 1611. (fn. 341)
SEA AND RIVER TRADE
The Parrett, the Brue, and smaller watercourses were all used for moving goods. William, son of Jordan Marsh, owned a ship in 1242 which was presumably berthed in the mouth of the river Brue. (fn. 342) In 1361 the rector was licensed to send crops by river and sea to Wales (fn. 343) and from 1371 crops from Huntspill manor were regularly transported by boat to Meare. (fn. 344) A merchant attended one of the manor courts in 1447. (fn. 345)
The mouth of the Brue was sufficiently important in the earlier 17th century for it to appear in a commercial chart. (fn. 346) By 1672 a field named Shiplading there suggests its use as a wharf (fn. 347) and a field known by 1701 as Colewharfe indicates at least one commodity landed. (fn. 348) Henry Gatchell had been suspected of landing sheep and cattle from Ireland in 1673, (fn. 349) and by 1723 a Mr. Gatchell had a warehouse beside the Brue southwest of the high bridge. (fn. 350) Pawlett pill was a point of entry for goods such as stone coming from up river. (fn. 351) Wharves were built on the north side of the old river course in Burnham parish and the port of Highbridge was formally opened in 1833. The river mouth was formally constituted a tidal harbour in 1860. (fn. 352) The small Clyce Wharf at the mouth of the new cut had been built on the Huntspill side of the river by 1904. (fn. 353) Coal was the principal import, followed by grain and timber. Exports were bricks and tiles to many parts of the world and cattle and other agricultural products, notably cheese, to Wales. The last commercial cargo was landed in 1948 and the port officially closed in 1949. (fn. 354)
INDUSTRY AND COMMERCE
A fuller and a clothworker are the only tradesmen found in the 17th century (fn. 355) and a bricklayer and a tilehouse in the 18th. (fn. 356) By 1850 there were two companies making bricks, tiles, draining pipes, and scouring bricks, and one was still in business two years later, but most of the manufacturing moved to Highbridge, providing employment for 12 brickyard labourers from Huntspill in 1871. (fn. 357) The railways similarly provided work for Huntspill men: for 10 in 1851, 20 in 1861, and for at least 43 in 1871, some of whom were employed in the locomotive and carriage works across the Brue in Highbridge which had opened in 1862. By 1891 at least 98 men were railway employees. The railway works closed in 1930. (fn. 358) Employment in the brick kilns and on the railways was said to have kept agricultural wages up. (fn. 359) Other work for Huntspill men was to be found at Highbridge wharf. (fn. 360) The prizewinning Highbridge Bacon Co., founded in 1889 and located east of Alstone, employed several Huntspill men in 1891 including becon curers, a slaughterhouse labourer, a clerk, and a sausage maker. (fn. 361) Its surviving buildings were in 2001 adapted to other commercial uses. The West of England Creamery had been founded by 1906. (fn. 362) A milk factory, possibly on the same site at Bason Bridge, was opened in 1909 by Wilts. United Dairies, owners in 1939. (fn. 363) It later became a Unigate creamery but a subsequent owner closed it in 1987. (fn. 364) In 1927 and 1931 there was a rubber factory in West Huntspill. (fn. 365)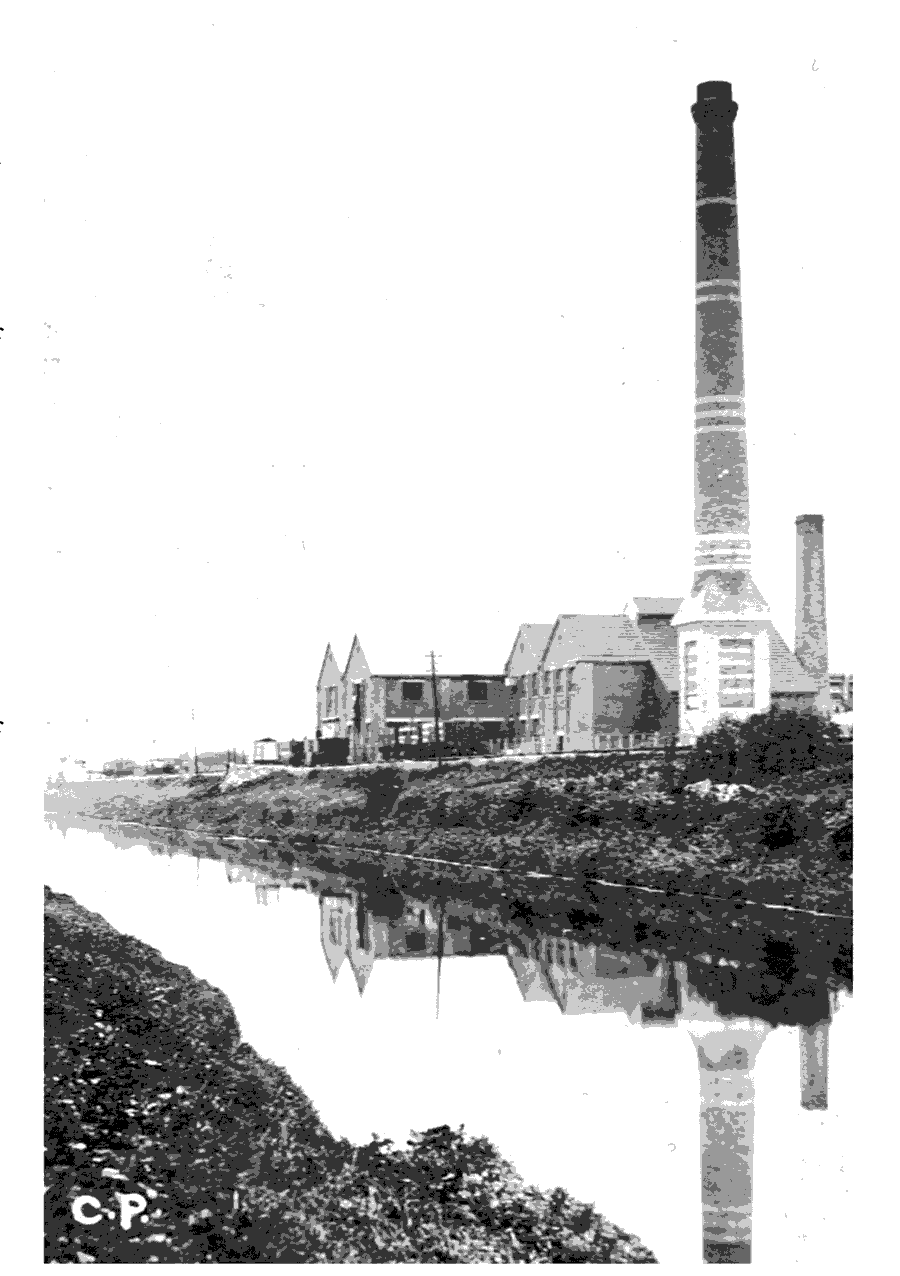 In the mid 1820s there were at least six shops in West Huntspill. (fn. 366) Among the three shops in 1851 was the large general store of John Burnett and the family in the 1860s was involved in the drapery, grocery, and wine trade and in agricultural machinery and artificial manure both in Huntspill and Highbridge. (fn. 367) At the same time there was a wide range of craftsmen and women including, in 1861, 26 dressmakers, 12 bootmakers, and 11 carpenters. One of the 3 wheelwrights in the parish was a builder of cheese presses and cider mills. (fn. 368) Dressmakers and carpenters continued to dominate the parish in 1891 but the range of commercial outlets had widened to include greengrocers and a newsagent and among the craftsmen were a cabinet maker and a French polisher. (fn. 369) By 1902 there were only three shops in West Huntspill, one a stationer, and two in East Huntspill but John Burnett had a bonded warehouse in South Highbridge; by 1927 an ironmonger and a grocer in East Huntspill, a boot stores, a grocer, two other shops, and a garage in West Huntspill. By 1931 a cycle agent was in business and by 1935 Huntspill's closeness to the sea and holiday destinations had brought the conversion of two dwellings as guest or boarding houses and one for tea rooms and tea gardens had been opened. By 1939 more holiday accommodation had been made available and cycling was catered for in three premises. (fn. 370) In 1979 three restaurants and a pottery catered for motorists and two general stores for local demand. (fn. 371) In 2001 seven premises offered overnight accommodation in West Huntspill and one food only, and among retail businesses along the main road were two petrol filling stations, specialists in guns motorcycle spares, antiques, caravans, and second-hand cars, and a post office. East Huntspill had a shop, a post office, and a petrol filling station as well as the businesses at the former creamery at Bason Bridge known as the Brue Business Park.
LOCAL GOVERNMENT
TITHINGS
The ancient parish was in the 16th century a single tithing, (fn. 372) but by the 17th century was divided between five, four of which, Yeo, Swell, Rushurst, and Withy, answered at Huntspill and Puriton hundred, while Alstone answered at Bempstone hundred court. (fn. 373) Alstone had been linked with Bempstone by 1371 (fn. 374) although a later explanation was a dispute over services in the 15th century when the lord of the manor refused intercommoning and the tenants turned successfully to the lord of Burnham. (fn. 375) By 1727 the tithing of Alstone was linked with that of Worston in Burnham and tithingmen were chosen to serve in rotation according to a fixed list of holdings. Assistants or posts were similarly appointed in Swell, Withy, and Rushurst tithings, and Alstone and Worston tithing also appointed a post. (fn. 376) By the end of the 18th century Swell and Yeo tithings were thought to represent the former manor of Huntspill Cogan, then the estate known as Grove, and were charged with a third share in the repair of the clycle or sluice and the bridge at Highbridge. Huntspill Mareys manor was similarly charged with a third share. (fn. 377)
MANORIAL COURTS
In 1274 and 1280 John Cogan claimed to have within his lordship gallows and tumbrel, waifs and strays, and to exercise the assize of bread and ale. (fn. 378) In the early 14th century courts were held every three weeks for the main manor (fn. 379) and a single extract from a court roll for the same manor has been found for 1658. (fn. 380) There are notes from the rectory manor court for the period 1507-16, (fn. 381) a court book for the period 1597-1617, a fragment for 1687, (fn. 382) and extracts for 1767, 1769, 1773, and 1778. (fn. 383) Court business was largely to record changes of tenancy but occasionally included orders to repair buildings or watercourses or licenses for tenants to live elsewhere. Further court books survived until 1825 or later and copyholds were granted on the manor to 1869. (fn. 384) There are extracts from two rolls of a court held for the Pokeswell estate for 1447-8, (fn. 385) and drafts for one session in 1518. (fn. 386) For Huntspill Verney manor there are drafts of manor court proceedings for the period 1507-22 in which building repair and drainage were the concerns, and suit of court was still noted in leases in 1687. (fn. 387) A single court roll for Huntspill Mareys survives for April 1537 when a hayward was mentioned and when three areas, Marisham, Rushurst, and Saltland, seems to have been under the jurisdiction of ditch reeves; (fn. 388) and another for Alstone manor for 1550 in which orders were given for repairs of roofs and a sea wall. (fn. 389) A water court held by the lord of Huntspill Mareys was mentioned in 1548. (fn. 390) Grants of land in Huntspill Delahayes manor are recorded between 1535 and 1543. (fn. 391) Tenants of the Tynte family owed suit to Chilton Polden manor court according to leases of the later 17th and the 18th century, (fn. 392) and others held land of the manor of Woolavington Throgmorton. (fn. 393)
PARISH GOVERNMENT
The dismemberment of most of the manors in the 17th century (fn. 394) gave prominence to the tithings. For some years until 1667 the parish provided two constables but thereafter one to serve with the four tithingmen for Huntspill hundred. (fn. 395) By the 1730s the parishioners, meeting in church after morning service on Boxing Day each year, appointed a constable, five tithingmen, and three waywardens, and at the Easter vestry two churchwardens and four overseers of the poor. One of the waywardens served for Alstone alone; from 1755 the other two served for the east and west sides of the parish respectively. Churchwardens and overseers were similarly appointed in rotation. (fn. 396)
By the end of the 17th century churchwardens in addition to normal duties were responsible for clearing parish rhynes, maintaining minor bridges, and in 1706 for setting up a cucking stool. In 1761 the salaried vestry clerk was employed to maintain the field and moor gates and one of the parish bridges, and thereafter the vestry took an increasing interest in agricultural affairs, ordering a pound to be built in 1789 and between then and 1808 appointing a reeve and a hayward, in the absence of any manorial court exercising such a jurisdiction. In the mid 19th century the vestry still levied a rate for the expenditors of the common field rhynes. (fn. 397)
In the earlier 17th century the former church house (fn. 398) was used to shelter the poor, but it had become ruinous by 1666 when a rate was ordered to pay for a new house on the same site. (fn. 399) The parish continued to pay Crown rent until 1772 or later. (fn. 400) The house became a private dwelling known as Sunny Lawn and the Orchard inn is said to be on its site. (fn. 401)
By the late 17th century overseers of the poor, one of whom was called the distributor, made weekly cash payments to the poor and in addition paid for apprentices, clothing, house repairs, fuel (normally in the form of turves but in 1803 replaced with coal), and occasional medical support. (fn. 402) Increased poverty in the 1790s led the vestry to buy grain and potatoes for resale, to employ regular medical assistance, in 1793 to order a poorhouse to be built, in 1808 to build four poorhouses in the pound, and in 1815 to agree to inoculation of paupers. (fn. 403) A nursing association ran a welfare clinic in West Huntspill village from the 1930s until 1982. (fn. 404)
In 1836 the parish became part of the Bridgwater poor-law union and in 1894 of the Bridgwater rural district. (fn. 405) In 1896 a small part of the ancient parish became known as South Highbridge and formed part of the newly-created Highbridge urban district. Since 1933 it has been part of Burnham-on-Sea civil parish. (fn. 406) The rest, the civil parish of Huntspill, was further divided in 1949 on the creation of the civil parish of Huntspill All Saints, from 1972 renamed East Huntspill. (fn. 407) From 1974 all three civil parishes became part of Sedgemoor district. (fn. 408)
CHURCH
There was a church at Huntspill by 1194 (fn. 409) and its rector had care of the whole parish until 1845 when an ecclesiastical district was assigned to the chapel of All Saints comprising the eastern part of the ancient parish. (fn. 410) Huntspill All Saints, later East Huntspill, was a separate benefice, in receipt of an annual sum of £50 from the rector of Huntspill, until 1976 when it was reunited with West Huntspill and became again part of a single cure. (fn. 411)
PATRONAGE AND ENDOWMENT
Before 1194 Fulk Pagnell, lord of Huntspill, gave the church to Tickfold or Newport Pagnell (Bucks.) priory. (fn. 412) From 1226 the monks held only one third, including the advowson, and paid one third of the extraordinary charges. William Pagnell had two thirds and met all ordinary charges, while the rector bore a share of the extraordinaries. (fn. 413) In 1280 John de Cogan, William's successor, recovered the prior's third, (fn. 414) and patronage of the rectory thereafter descended with the manor although the earl of Bath conveyed it in 1557, (fn. 415) Alexander Colles presented in 1558, (fn. 416) William Barnaby by grant of the earl of Bath in 1578, (fn. 417) and the Lords Commissioners under the Great Seal in 1650. (fn. 418) In 1686 Thomas Grey, earl of Stamford, mortgaged the advowson with the manor and in consequence fractions were conveyed to different people for different terms. In 1701 John Tripp bought half the advowson and a half of one third which in 1721 were sold to Charles Prowse. In 1724 Prowse conveyed the property in trust for Balliol college, Oxford, (fn. 419) the present patrons. (fn. 420)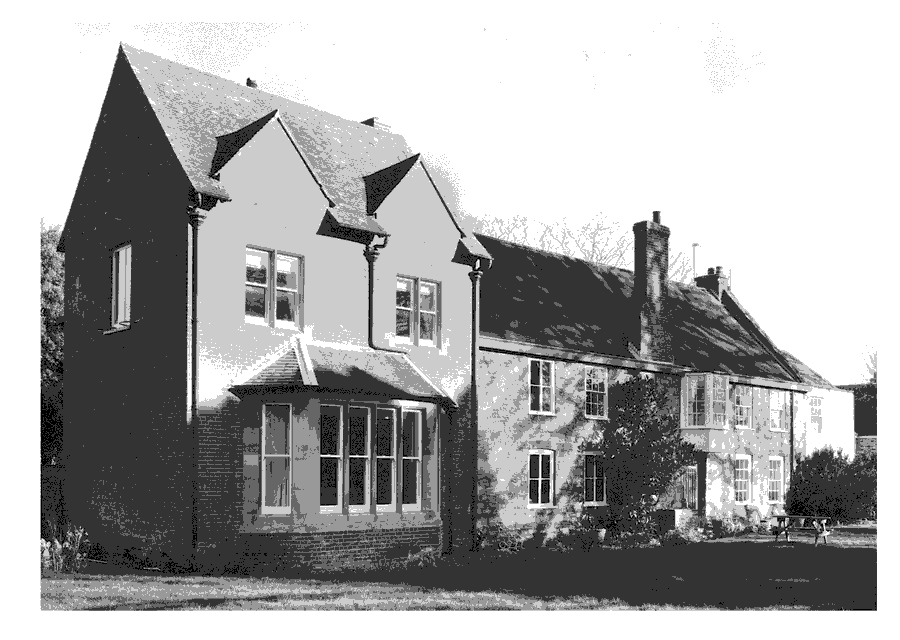 In 1291 the church was valued at £31 6s. 8d. (fn. 421) In 1535 its net value was £74 4s. 6d., (fn. 422) before 1550 £75 15s., (fn. 423) and c. 1670 £300. (fn. 424) In 1800 the gross value was believed to be just over £700 but was subject to a charge of £200 payable to the master of Balliol college under an Act of Parliament of 1778. (fn. 425)
The charge, known as the 'gubernation', (fn. 426) was increased to £250 in 1801 (fn. 427) but the average net income 1829-31 was £607. (fn. 428) By 1878 the net value of the living was £568 5s. and the charge to Balliol had increased to £300. (fn. 429) In 1986 Balliol college waived the 'gubernation' in favour of Huntspill parochial church council for the benefit of its church building fund. (fn. 430)
Tithe and offerings were worth £64 13s. 4d. in 1535 (fn. 431) and in 1800 were let with 7 a. of glebe and 12 ox shutts for £364. (fn. 432) In 1838 a rent charge of £691 16s. 4d. was agreed in lieu of tithes, offerings from all parishioners of sixteen years, and moduses on gardens, withy beds, old orchards, milk, wool, cattle, sheep, pigs, and geese. The rector also had the right to depasture 12 oxen. (fn. 433)
Glebe in 1535 was worth £10 1s. 8d. (fn. 434) There were c. 185 a. in 1606 and 1613, divided between the site of the rectory house (4 a.) and glebe lands (c. 61 a.), with tenements (c. 97 a.), and cottages (c. 24 a.), together constituting the rectory manor. (fn. 435) By 1800 the living comprised 47 a. of glebe to which had been added 104 a. of allotments after inclosure. (fn. 436) By 1870 the total had risen to 161 a. (fn. 437) but by 1973 had been reduced to nearly 151 a. There was a further small reduction for the building of the motorway in 1974. (fn. 438)
In 1606 the buildings of the rectory comprised a dwelling house, a 'lodging' chamber in the court, barn, stable, pigeonhouse, and a second court. In 1613 the 'lodging' provided a dwelling for a curate. (fn. 439) John Tripp, rector 1708-38, finding the house 'very much shattered, decayed, and out of repair', in 1710 built in its place a 'much more commodious, pleasant, and delightful' house. (fn. 440) Additions were made in brick at its western end in 1870 to the designs of William Wilkinson. (fn. 441) After the Second World War service buildings were converted to dwellings and the main house divided. (fn. 442) The whole was sold in 1979 after a new rectory house had been built. (fn. 443)
CHURCH LIFE
By 1434 there was a gild of St. Mary and a parochial chaplain. (fn. 444) A parochial and an anniversary chaplain were employed in 1450, (fn. 445) one chaplain in 1463, two in 1468, (fn. 446) and a curate and a chaplain c. 1530. (fn. 447) In 1535 there were gilds, services, and altars in the parish church dedicated to Our Lady and St. Nicholas, (fn. 448) both endowed with land, (fn. 449) and a high cross light. (fn. 450) Our Lady's service employed a priest and its possessions included Our Lady's house, used as a church house, which in 1608 was sold by the Crown to Sir Edward Phelips. (fn. 451) The church house had fallen down by 1666 and was replaced by a poorhouse. (fn. 452) The altar and gild of Our Lady seems to have been restored in or after 1554. (fn. 453)
The rich benefice attracted several influential pluralists in the 14th and 15th centuries including John Arundel (rector 1416-54) who was for most of that period dean of St. George's chapel, Windsor; Nicholas Carent (rector 1454-67), dean of Wells 1446-67, and two members of the Bourchier family. Walter Cretyng, rector 1533-57, was for most of those years also archdeacon of Bath. (fn. 454) In the later 16th and the earlier 17th century resident curates served for absentee and often pluralist rectors. (fn. 455) Among the rectors was Oliver Ormerod (rector 1617-26) who wrote treatises against Puritans and Roman Catholics. (fn. 456)
The benefactor who gave to Balliol college much of the money to buy the advowson was content that the master of the college should, according to college custom, become the rector, but expressed the hope that he would make one of the college fellows his resident curate. (fn. 457) The only master to hold the living was Theophilus Leigh (master 1726-85) who succeeded Joseph Sanford (rectory 1739-67), scholar and book collector, (fn. 458) Richard Tuthill, resident curate from 1746 until 1779, (fn. 459) leased the rectory house and glebe from Leigh from 1768. (fn. 460) Tuthill was followed by resident rectors who until 1894 were without exception connected with Balliol. (fn. 461) Among them, all fellows of Balliol, were William Lake (rector 1858-69), who in 1869 become Dean of Durham, (fn. 462) Henry Wall (1870- 3), formerly Wykeham professor of Logic at Oxford, and James Lonsdale (1873-8), formerly professor of Classical Literature at King's college, London. (fn. 463)
About 1780 there were c. 50 communicants, and in 1815 there were services on Sunday mornings and afternoons, with sermon in the morning, and prayers occasionally in Lent. (fn. 464) By 1827 there were sermons twice on Sundays in summer, by 1840 twice every Sunday, and communion eight times a year. (fn. 465) By 1843 communion was held weekly. (fn. 466) By 1852 there were candles on the altar. (fn. 467)
CHURCH FABRIC
The church was dedicated to All Saints by 1434 (fn. 468) until after 1866, (fn. 469) to St. Peter by 1872 until c. 1953, (fn. 470) and by 1955 to St. Peter and All Hallows. (fn. 471) It comprises a long aisled nave with two-storeyed south porch, a west tower, and a large 4-bayed chancel with north and south chapels. The church was said in 1613 to have been 'new built' 160 years earlier, (fn. 472) perhaps a reference to the eastward extension of the building, which otherwise dates from the later 14th or the early 15th century. The north vestry appears originally to have been two-storeyed. The nave aisles have plain parapets but the chancel aisles, which have very large windows, are embattled. In the mid 19th century the whole exterior was described as 'white with roughcast'. (fn. 473)
In the earlier 18th century a loft survived which was described as both a singing loft and an organ loft and which apparently contained seats. There was also a loft in the tower. The singing loft was moved and a new screen built in 1737-8. An altarpiece built by Thomas Willis in 1726-7 was surveyed by Benjamin Holloway of Bridgwater. (fn. 474) In the 1780s it was described as 'very elegant' and comprised three panels under a rich arched pediment topped by gilded urns. It was removed in 1860-1 and only the painting of St. Peter, formerly in the central panel, survives. The singers' gallery was supported on four inlaid pillars. (fn. 475) A large, three-tiered chandelier was bought from Thomas Blinman of Bridgwater in 1821 (fn. 476) Alterations in the body of the church in 1839-40 produced 290 additional seats including stalls in the chancel. (fn. 477) The chancel roof was renewed, the sanctuary floored with encaustic tiles, and stalls inserted. (fn. 478) The church was gutted by fire in 1878, soon after a further restoration, but the structure suffered 'very little'. Some furniture was saved including the Jacobean pulpit, bought in 1870 and originally from Stogursey, the contemporary font cover, (fn. 479) and the royal arms of Charles II of 1660. (fn. 480) About 1888 furnishings were rearranged to enlarge the area of the chancel, the gallery at the west end was removed, and the organ there placed in the north chancel aisle. (fn. 481) A choir vestry was created under the tower in 1990. (fn. 482) The gateway into the churchyard and presumably the churchyard fence were cast at Coalbrookdale in 1898. (fn. 483)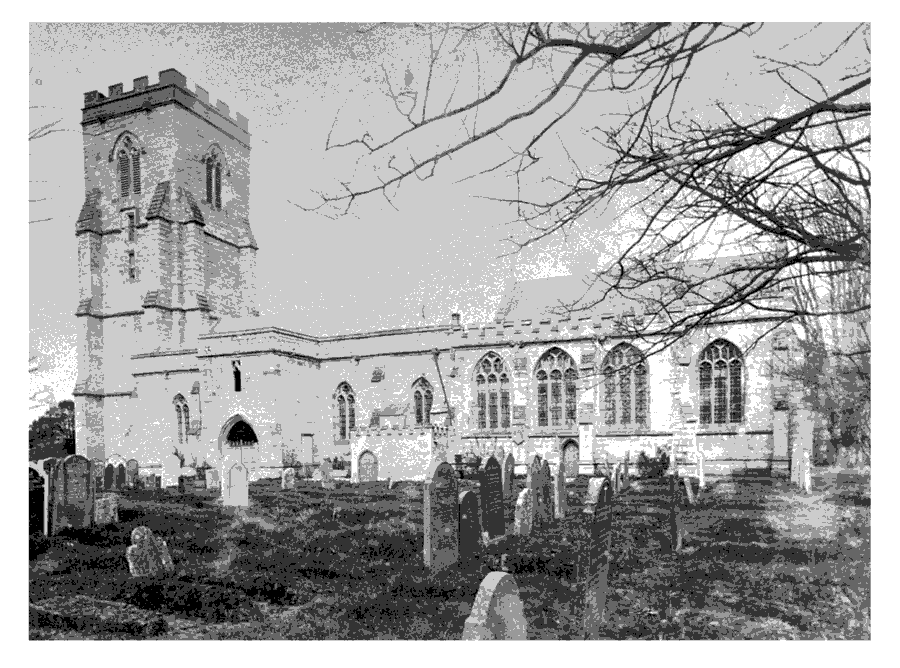 There are six bells, cast in 1879 by John Taylor, which replaced five, the oldest of which was of 1693 by Thomas Purdue. (fn. 484) The plate includes a cup and paten of silver-gilt dated 1672 by 'I. S.' and a flagon of 1729 by Thomas Mason. (fn. 485) The registers date from 1654 and appear to be complete. (fn. 486)
EAST HUNTSPILL CHAPEL OF EASE
The chapelry of ease of All Saints, formed into a parochial district in 1845, was endowed largely through gifts from the rector, Noel Ellison, and Balliol college, (fn. 487) which included 16 a. of glebe in 1931. (fn. 488) The total was increased slightly but in 1950 was reduced by sale leaving 11 a. in 1965. (fn. 489) A farmhouse was bought for the incumbent in 1848 which was considerably altered in 1875 by Hans Price and Gropholz. It was sold in 1976. (fn. 490)
The church of All Saints, East Huntspill, comprises a chancel with north vestry and organ chamber, and a nave with west bellcote and south tower incorporating the entrance porch: the tower has been curtailed abruptly above the bell stage and may be unfinished. It was designed in simplified neo-Norman style by G. P. Manners and was consecrated in 1840. (fn. 491) The vestry and organ chamber were added in 1887. (fn. 492) Most of the plate is of 1839 by T. Hamlet. (fn. 493)
There was one bell until 1958 when it was augmented by a carillon. The registers begin in 1846. (fn. 494)
NONCONFORMITY
A family of recusants lived in the parish in 1593-4, 1600, and 1623. (fn. 495)
In 1799 a house was licensed for use by Protestant dissenters, and one of the petitioners signed an application in 1802 for use of part of a house by Methodists. (fn. 496) Wesleyan Methodists continued to worship in the parish in 1810, the rector claiming that the congregation only occasionally met for services conducted by lay preachers. (fn. 497) Licences were regularly issued, probably for Wesleyans, between 1822 and 1845. (fn. 498) One was for a large room in the Lodge, Huntspill Road, in 1842. That society built a chapel at West Huntspill in 1851 (fn. 499) which remained in use, with two Sunday services, in 2001. It is of brick with ornate stone dressings, is galleried, and has seating for 160 people. It has a Sunday school at the rear added by 1884. (fn. 500)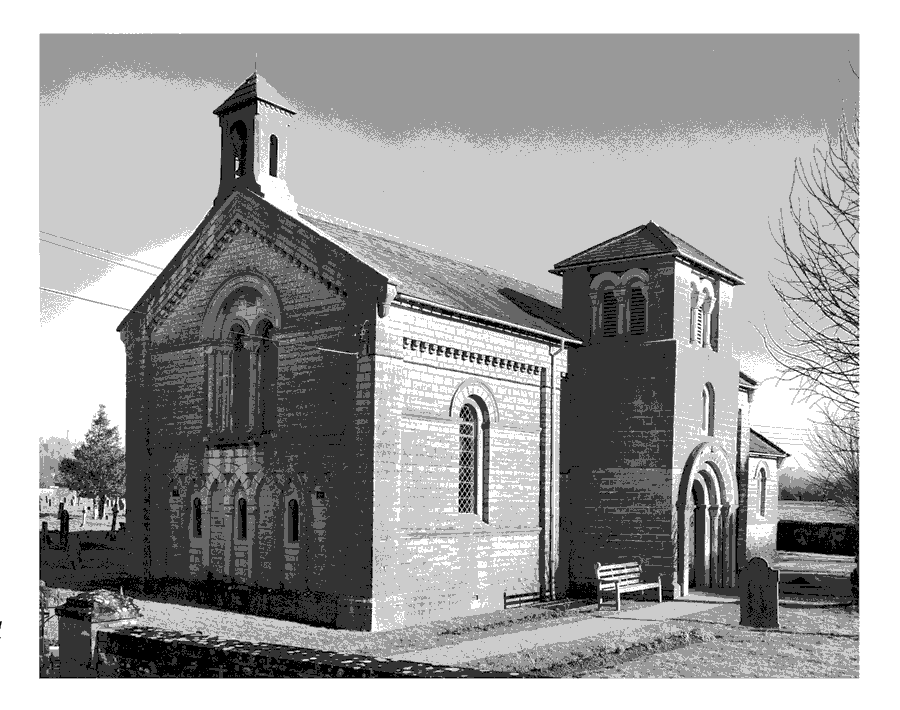 Bible Christians used a building at East Huntspill from 1824 (fn. 501) and further licences were issued in 1825 and 1831. (fn. 502) In 1841 a chapel was first licensed (fn. 503) and was later named Bethesda chapel. (fn. 504) It stood in what later came to be called Chapel Lane, south of Bason Bridge, and became part of the Bridgwater circuit of the United Methodist church. (fn. 505) The chapel may have been rebuilt c. 1870 but in 1923 was replaced by a brick and stone building at the corner of New Road and Church Road. (fn. 506) In 1979 one Sunday service was normally held, (fn. 507) but by 1997 the chapel had been closed.
A Congregational chapel was built in Huntspill Road, South Highbridge, in 1895 but by 1906 had become a mission house, probably owned by the Baptists of Highbridge. (fn. 508) It has for long been converted to commercial purposes.
EDUCATION
In 1637 Robert Mynterne was recommended by the curate for a licence to teach. (fn. 509) In 1665 a man was licensed to teach reading, writing, and grammar in the parish, and a woman was licensed to teach English either there or in Westonzoyland in 1682. (fn. 510) A dame's school was held in the village in the 1780s where the poet James Jennings (1772-1833) was taught, (fn. 511) and Jennings himself is said to have helped Thomas How, rector 1804-19, to open a school in 1813. (fn. 512)
Thomas How by will of 1817 gave £200 in trust for a schoolmaster to teach 10 children. (fn. 513) In 1819 a school, probably taught by John Burnett (fn. 514) and partly supported by parents' contributions, had c. 40 children. There were also then two dame's schools. (fn. 515) In 1824 the rector, Noel Ellison, began a Sunday school in association with the National Society which was held at first in a private schoolroom and from 1826 in a room he built on the edge of the churchyard. It was supported by subscriptions, collections in church, and the How charity. There were 91 pupils in 1826, 99 in 1827, and 115 in 1828. A day school was held there in 1827 for 100 pupils. In 1833 there were 150 pupils at the day school, 104 at the Sunday school, and 54 at Burnett's school according to parochial figures. (fn. 516) The national enquiry of the same year recorded five daily schools, the largest supported by the How charity and having 46 pupils out of a total of 115. (fn. 517) In 1835 there were 103 at the Sunday school, 146 at the Church day school, 50 at Burnett's, and c. 96 at eight other schools. (fn. 518) In 1847 the National school had 53 children attending on Sundays and weekdays and 52 on Sundays only. (fn. 519) In 1858 the discipline was said by a diocesan inspector to be kind and gentle and Scripture and catechism carefully taught but general instruction was limited. (fn. 520)
By 1846 there was a day and Sunday school at East Huntspill, supported by the rector, (fn. 521) and in the following year the day school had 60 children. (fn. 522) A new schoolroom was built in 1855, (fn. 523) and by 1861 it was also associated with the National Society. (fn. 524)
A school board was formed for the whole parish in 1875. (fn. 525) The board leased the West Huntspill school buildings, which were extended in 1876. (fn. 526) A new school was built at East Huntspill in 1894 and another at West Huntspill in 1897. (fn. 527) In 1903 the average attendance at the former was 110 and at the latter 195. (fn. 528) East Huntspill school ceased to take seniors in 1931; in 1991 the average number of pupils on the books was 63. West Huntspill school ceased to take seniors from 1962 and the average number of pupils on the books in 1992 was 132. (fn. 529)
The Burnett family continued to keep boarding schools in West Huntspill from the 1840s; (fn. 530) a boys' school was in operation until after 1866 and a girls' school until 1875 or later. A second private day school was held at Highbridge wharf in 1872; another at Alstone in 1889; and a third, a kindergarten, in Church road c. 1900. (fn. 531)
CHARITIES FOR THE POOR
James Comer (d. 1733) left £20 to be invested for the poor not receiving relief, James Saunders (d. 1743) left £5, William Jeffery (d. 1760) £10, and Philip Henbury or Hembry (d. 1785) £5 for similar objects. Distributions totalled £2 in 1786, evidently in cash. (fn. 532) By 1826 the capital endowments of all four charities seem to have been lost but bread was distributed in their name from the parish stock. James Dean (d. 1803) left £20, the interest to be distributed equally to 20 people not on parish relief, and the sum of 20s. was distributed in 1826 as directed. (fn. 533) In 1840 attempts were being made to ensure continuation of payments. (fn. 534)
Joseph Jeffery (d. 1827) left £200, the interest to be distributed to people in need; John Cripps (d. 1854) the interest on £30 for clothing distribution; and Maria Saunders (d. 1871) the interest on £200 for blankets. (fn. 535) Elizabeth Jeffrey (d. 1880) left stock to distribute to the poor in kind which in 1891 produced an income of £1 4s. 4d. Two charities associated with East Huntspill, established by Elizabeth Cripps (trust 1866) and Elizabeth Oliver (trust 1878) produced nearly £10 from stock and rent in 1891. (fn. 536)
In 1915 a scheme amalgamated those eleven charities, together with endowments given by the Revd. Dr. Jeffery and Frances Northcote (will proved 1863). (fn. 537)
By will dated 1898 William Charles Lake, former rector and dean of Durham, left a capital sum producing in 1933 £6 15s. for distribution to windows aged over 60 and not on relief. (fn. 538) In 1982 the charities of James Comer, John Cripps, James Dean, Philip Hembry, and Thomas How, (fn. 539) together with those of Maria Saunders, Dean Lake, and Edith Cripps, were amalgamated under the name of Huntspill Consolidated Charity, and in 1995 had an income of £134. (fn. 540)