Pages 291-296
A History of the County of Surrey: Volume 4. Originally published by Victoria County History, London, 1912.
This free content was digitised by double rekeying. All rights reserved.
HORNE
Horne, originally a chapelry of Blechingley, was made a separate parish by Act of Parliament in 1705. It is a small scattered village 3½ miles south-west of Godstone station and 4 miles north-east of Horley station. It measures about 3 miles from north to south, about 2 miles from east to west, and comprises 4,548 acres of land and 46 of water. It is on the Wealden Clay, with the exception of a small part in the south, which is on the Hastings Sand. The streams in this parish drain to the Eden Brook and the Medway. There was formerly open heath land here adjoining Copthorne Common in Burstow and Sussex. (fn. 1) It is now inclosed, with the exception of Thorney Park, which is uncultivated and partly wooded. There is still a good deal of woodland in the southern part of Horne, and the whole was probably forest when Horne was included with Blechingley in the great Clare manor of that name. The names East Park and West Park, at some considerable distance apart, indicate the former character of the parish. Frogwood Heath is partly in this parish, partly in Godstone. Horne Common was inclosed by an Act of 1810 (fn. 2) and an order made on 14 April 1813. There is a small group of houses near the church, but the farms and houses are usually scattered.
A British gold coin has been found in Horne, (fn. 3) but is more probably a mark of transit than of settlement. Otherwise there are no prehistoric remains, such as are usually found in the Weald parishes. Horne must have owed such importance as it had later to the iron industry. There was a forge and a furnace at Hedgecourt in the 16th century, and Furnace Wood, chiefly in Sussex, extends into Horne at Hedgecourt. There is an extensive sheet of water here, a dammed stream forming the pond for head of water to work the mills. A corn mill is now worked by it. A map in Aubrey's Surrey marks the mill in the 17th or 18th century. (fn. 4)
Horne had to some extent a separate existence before the Act of 1705. A constable or headborough for the 'Gildables,' a lost division, and another for the Upper Borough were appointed at the sheriff's tourn. The parish registers begin in 1614, and churchwardens and overseers were elected. (fn. 5) When it was made into a parish there was no parsonage-house. Mr. Stileman, who was instituted in 1728, bought a house near the church, but this was afterwards bought by the parish for a workhouse, and so continued to be used till the Poor Law Act of 1834. There was no parsonage-house until 1891, when Jesus College, before parting with Horne Court Manor, gave a site for a parsonage. The house then built was sold in 1905, and a smaller and more convenient house was built.
The school (Church), founded in 1851, was rebuilt in 1886.
In 1725 there were at least three families of Roman Catholics in Horne, a very unusual number in a rural parish in Surrey.
In the small outlying part of Horne parish between Burstow and Horley, where Harrowsley is situated, are the remains of Thunderfield Castle. The land here is flat, with clay soil and no building stone and the plan of the defences is an adaptation of the mount and bailey principle to this wet low-lying ground. The defences consist of elaborate concentric wet ditches, divided by banks and fed by a small tributary of the Mole. A level inner ward, an ellipse of about 175 ft. by 25 ft., takes the place of the usual mount. To the north-west of this is a small demilunar work of slightly greater height, and beyond this is a space formed by a curve of the outer ditch. The inner ward probably contained a building and possibly a stone keep. (fn. 6) The castle was on land of the Clares, and on a small scale bears some resemblance to the elaborate water defences of Caerphilly Castle, their stronghold in Glamorganshire. Possibly it was built in the time of Stephen and dismantled by Henry II. It is not certainly known whether this Thunderfield was the place where Athelstan held a witan, but it is improbable that the neighbourhood was much inhabited until after 1086. It may be the 'Thunresfelda' where Alfred bequeathed lands to his nephew Aedelme, (fn. 7) and it may also be the Thunderfield at which a pool is mentioned as a boundary of lands granted by Edgar to his servant Oswig. (fn. 8) It is more probably the Thunderfield of 'Suttone cum Thunresfelda' granted to Chertsey by Athelstan, and of 'Suttone cum cubilibus porcorum quae illuc pertinent, scilicet in Thunresfelda 30 mansas' confirmed to the same abbey in 967. (fn. 9) This holding may have included the abbey's property in Horley in Reigate Hundred (q.v.), which adjoins the parish of Horne.
MANORS
HORNE is not mentioned in the Domesday Survey. It was then included in the manor of Blechingley, which belonged to Richard de Tonbridge. In 1228–9 a Richard de Horne appears in connexion with land in Blechingley. (fn. 10) It is not until the early 14th century that record is found of a separate manor of Horne. In 1322 Agnes widow of John de Horne, kt., held two-thirds of it in dower, and John de Badesulle, presumably a trustee, quitclaimed the remaining third to John de Horne and Alice his wife. (fn. 11) In 1347 the two last-named granted their portion to William de Roderham, saving 160 acres of land and the moiety of 6 acres of meadow and of the knight's fee in the same third. They also granted him the reversion of the two thirds held for life by Agnes de Horne, widow. (fn. 12) William was to provide a robe or 20s. and 46s. 8d. during the life of John. (fn. 13) Henry son of John de Horne, jun., quitclaimed his right in 1350. (fn. 14) In 1352 Nicholas Dyn released 28s. 9d. rent and suit of court to William de Roderham for lands in Horne, (fn. 15) and his widow Emma in 1363 released her right in the same to Christina Roderham, widow. (fn. 16) William de Roderham left two daughters and co-heirs: Alice wife of Richard Virly, described as a spicer of London, and Joan wife of John Silverton, pelterer of London. (fn. 17) In 1408 John Silverton and Joan granted John Hadresham, cousin to Joan and Alice, (fn. 18) and William Newenham 245 acres of land, 12 acres of meadow, 50 acres of wood, 45s. rent, and the moiety of a messuage in Horne, &c. (fn. 19) This property evidently constituted Joan's moiety of the manor, as in 1410 Alice, then a widow, conveyed to John de Hadresham all her share in the lands, &c., in Horne and elsewhere which had belonged to her father, (fn. 20) and her cousin certainly afterwards held the manor, which, after various conveyances and enfeoffments, finally passed from him to John Gainsford of Crowhurst about 1415–17. (fn. 21) Alice Virly, who had received from John de Hadresham a re-grant for life of the lands she had conveyed to him, quitclaimed her right to Gainsford in 1418. (fn. 22) In 1421 William Kyng of Maidstone and Joan his wife quitclaimed a fourth part of the manor to Gainsford and others. (fn. 23) Joan may have been the widow of John Silverton, having retained, as did her sister, some right in the manor until its conveyance to Gainsford. In 1446–7 John Gainsford settled a messuage, 300 acres of land, 100 acres of pasture, 100 acres of wood and 18 acres of meadow in Horne upon his son John and his heirs. George Gainsford son of John conveyed the manor and appurtenances in 1495–6 to R. Hawkins and others. The next year R. Hawkins released it to Richard Spencer, probably a trustee for Richard Pigott, serjeant-at-law, and his wife Joan daughter of Lord Welles, who afterwards married Richard Hastings, as Pigott bestowed the manor on Jesus College, Cambridge, to found a fellowship since called the Hastings Scholarship. The master and fellows appointed attorneys to take seisin of it in 1500–1. (fn. 24)
In the reign of Elizabeth a suit occurred showing that the master and fellows of the college had leased 'a messuage, lands and tenements called by the name of the manor of Horne, alias Horne Court,' to a certain John Willett, who died intestate when the lease had many years still to run. His son, called John Willett the elder, complained that he had been kept out of the premises by his own son John Willett the younger, and by William, brother to the elder John, who had made a false will for the disposal of the original lessee's property. (fn. 25) The college continued to hold the manor until 1891, when they sold it to Mr. A. H. Lloyd. In the same year they granted a site on the land for a parsonage-house for Horne. (fn. 26)
In 1706 Thomas Patching, an outlaw, was seised of a manor and farm called GREENS, held of Horne Court. The college took counsel's opinion as to whether the manor and farm had escheated to them, which was answered in the affirmative. (fn. 27)
BYSSHE COURT.—In 1355 Bartholomew de Burghersh died seised of a tenement called 'la Bysshe' in Horne, consisting of a capital messuage and 200 acres of land, held of the heir of Hugh le Despenser for a quarter of a knight's fee. (fn. 28) In 1382 it was held as a manor by Sir Thomas Bysshe (fn. 29) son and heir of John Bysshe or de la Bysh, who had married Isabel, heiress of the family of Burstow. (fn. 30) There is a tradition that the manor came to the Bysshes through this heiress. She was the granddaughter and eventually the heir of a John de Burstow who had served in the French wars, according to a 16th-century account given by a descendant of the Bysshes, (fn. 31) and had there been instrumental in saving the life of Bartholomew de Burghersh, who had rewarded him by giving him land in Burstow. It is possible that Bartholomew or his son added the land in Horne to the previous grant and that it thus finally passed to the Bysshe family. There is at least no other evidence to show how they acquired the manor.
By 1391–2 the manor had come into the possession of William Curlyng, described as a mercer of London. (fn. 32) In 1407–8 he with his wife Elizabeth conveyed a messuage, 4 carucates of land, 20 acres of meadow, 200 of pasture, 120 of wood and 60s. rent in Horne to Richard Wakehurst. (fn. 33) The latter in 1445 granted the manor to his son John, (fn. 34) who in 1452 enfeoffed William Gainsford and John Wodye or Woode of the manor, now known by the alternative name of Bysshe Court, to the use of his younger son John Wakehurst, jun., and John's wife Alice in survivorship, with reversion to himself and his heirs. (fn. 35) William Gainsford, who by the assent of his co-feoffee had the disposal of the manor, granted it in 1464 to his brother Nicholas. (fn. 36) After the death of William, Alice widow of John Wakehurst the younger and then wife of Harry Tracy brought a suit against Nicholas Gainsford, who had not only defrauded her of her rightful share of the profits of the manor, but had also persuaded the heirs of John Wakehurst the elder to enter into part of the lands and tenements with a view to forcing Alice to relinquish her claim to the profits. (fn. 37) These heirs were the two daughters of Richard Wakehurst, the elder son and heir of John Wakehurst the elder, by a sister of William and Nicholas Gainsford. The sister afterwards married John Colepeper, whose sons by a previous marriage, Richard and Nicholas, married the two Wakehurst heiresses Margaret and Elizabeth. (fn. 38) These two, with their husbands, made a settlement of the manor in 1521. (fn. 39) Richard Colepeper, the eldest son, and Margaret died without issue and the manor passed to Richard the son of Nicholas and Elizabeth (fn. 40) and his descendants. In 1626 Sir Edward Colepeper settled the manor on his son William on the latter's marriage with Jane Pellett. (fn. 41) Three years later, however, father and son joined in conveying it to Edward Bysshe and Mary his wife, the former, according to Sir Edward Bysshe, being a lineal descendant of William Bysshe, younger brother of the Sir Thomas who held this manor towards the close of the 14th century. (fn. 42) Edward Bysshe died in 1655; his son Sir Edward, Garter King at Arms, inherited the manor (fn. 43) and, with his wife Margaret, conveyed it to Thomas Turgis in 1674. (fn. 44) The latter devised the property to Turgis Newland, (fn. 45) who died without issue in 1737, having left Bysshe Court to his brother Sir George. Manning, quoting from title-deeds, &c., states that Sir George died intestate in 1749, when his nieces Rebecca Cantillon, Martha Dillon and Elizabeth Binford inherited, Elizabeth afterwards dying without issue. (fn. 46) Rebecca's daughters Rebecca and Elizabeth married Daniel Murphy and Dennis Sullivan respectively and conveyed their moiety to Robert Bulkeley in 1769. (fn. 47) Christine, the daughter of Martha Dillon, married Edward Swinburne, who was created a baronet in 1763, (fn. 48) and according to Manning they conveyed their moiety also to Bulkeley.
After Bulkeley's death in 1787 his trustees sold the property to John Ewart, who pulled down the old house and built a new one. (fn. 49) His son Simon married — Manship and their son John Manship Ewart held in 1808. (fn. 50) It was purchased of this family, under authority of the court of Chancery, for Mr. Willett Willett before 1811. (fn. 51) The house was occupied as a farm-house when Brayley wrote, and has been so used in recent times. There is a moat inclosing ground which was no doubt the site of the old house.
The manor of HARROWSLEY lay in the detached portion of Horne parish. It seems to have been, with the rest of Horne, part of the manor of Blechingley, the property of the lords of Clare.
In 1225 William Earl Warenne received the manor of Harrowsley to hold as a quarter of a knight's fee of William Haunsard, who held it of John de Wauton and Alice his wife in the right of Alice, (fn. 52) heiress of Odo de Dammartin, and afterwards the Countess Warenne held a quarter of a fee here as of the honour of Clare. (fn. 53) Gilbert de Clare at his death in 1295 was seised of 16s. 8d. rent from Harrows'ey. (fn. 54) His son died in 1314, and Harrowsley Manor was then held of him by Walter Borgeis for onethird of a fee. (fn. 55) Reginald de Purle appears to have obtained it from Walter Borgeis soon after, as in 1334 the former granted his 'arable land called Herewoldesle in Horne' to Thomas atte Gate to farm for five years for a rent of 33s. 4d. (fn. 56) The overlordship passed to the Despenser family, into which Eleanor, one of the co-heirs of Gilbert de Clare, had married, (fn. 57) and an inquisition taken in 1375 states that it was held of them by the scholars of Merton Hall, Oxford. (fn. 58) The manor passed before 1386 to Reginald Cobham of Gatwick, as in that year he granted a rent of 8 marks out of Harrowsley to John Piers, (fn. 59) and it is again mentioned in a valuation of his lands for debt, made in 1396. (fn. 60) In 1428 John Gainsford held a quarter of a fee here, (fn. 61) which Andrew Peverell formerly held of the Earl of Gloucester. (fn. 62)
It is not evident how this manor came into the hands of the Coverts, but in 1601 (fn. 63) it was held by Humphrey Covert. (fn. 64) In 1628 it was still held by him, (fn. 65) but after this time there is no trace of the manor with the exception of a document of 1786, which shows that William Breton and Elizabeth his wife were holding it. (fn. 66) Manning and Bray, in 1808, state that it was a member of Blechingley Manor where a head-borough was chosen. (fn. 67)
In 1328 John de Wysham received a grant of free warren in his demesne of Burstow and Horne for ever. (fn. 68) An inquisition taken in 1334 after his death states that he held in Horne of Hugh de Audley a park containing 200 acres for onethirtieth part of a knight's fee. (fn. 69) No further descent of the park is found, but Manning suggests that it became part of the Bysshe Court estate, (fn. 70) to which farms, called the East and West Park, belonged in his time. The East and West Park Farms still exist in the parish.
In 1302 John de Berewyk received a grant of free warren in his demesne lands of HEDGECOURT and COVELINGELEY. (fn. 71) He was seised of these manors at his death, when Roger Husee, a minor, was stated to be his kinsman and heir. (fn. 72) A further inquisition was made in 1313, by which it was found that the tenement called le Heggecourt alias le Heycourt was held of John de St. John of Lagham by the service of 1d., and a carucate of land in Covelingeley (Lindlegh) was held of the Earl of Gloucester for one-eighth part of a knight's fee, and that John de Berewyk had been enfeoffed of both by Stephen de Appultrefeld during the reign of Edward I. Further, John de Berewyk had held both until three weeks before he died, when John de St. John, thinking him on the point of death and claiming the reversion of Hedgecourt, ejected him therefrom on the ground that he held for life only. (fn. 73) John de Berewyk's servants had after his death entered into the manor of Covelingeley, of which they claimed to have been enfeoffed by their late master. Their charter was, however, declared to be false, (fn. 74) and St. John's claim to Hedgecourt also appears to have been untenable, as the king shortly after committed the custody of the manor to Gilbert de Middleton during the minority of John de Berewyk's heir. (fn. 75) It was taken into the king's hands again in 1323–4, presumably for the purpose of regranting it to Roger de Husee, who attained his majority in that year. (fn. 76) At his death in 1361 his brother John inherited Hedgecourt, said to be held of John de Warblington, overlord of Lagham, as of Tandridge Manor. (fn. 77) In 1365 Hugh Craan of Winchester granted to Sir Nicholas Loveine and his heirs 'the manors of Hedgecourt and Covelingleye, called Lynlee, with the chapel in the park there,' which he had received of the grant of John Husee. (fn. 78)
In 1408, at the death of Philip St. Clare, kt., who had married Nicholas Loveine's daughter and heir, and who also held Lagham and Marden in her right, it was found that one part of the manor of Hedgecourt, called Shanenore, with parcel of the park there, was held of the manor of Sheffield in Lingfield by rent of 10s., the other part, Lilley, and the rest of the park, of William de Warblington as of Tandridge, (fn. 79) for service unknown. His sons John and Thomas succeeded to his lands in turn. (fn. 80)
At the death of Thomas St. Clare his daughter Eleanor, one of his co-heirs and wife of John Gage, inherited this manor. (fn. 81) Gage survived his wife and at his death in 1475 (fn. 82) their son William became possessed of the manor, which he settled on his wife Agnes. (fn. 83) His son and grandson held after him; both received the honour of knighthood. (fn. 84) The latter, Sir Edward Gage, died in 1568, leaving nine sons. He devised this manor to his wife Elizabeth so long as she should remain unmarried. (fn. 85) John Gage, who was created a baronet in 1622, son and heir of Thomas Gage, Sir Edward's third son, succeeded his uncle, Sir Edward's eldest son, (fn. 86) and Hedgecourt remained in this family until the death of Sir William Gage, great-grandson of the first baronet, in 1744. (fn. 87) He, by will, devised his lands to trustees to be sold, (fn. 88) and Hedgecourt was purchased of them in 1747 by Edward Evelyn. (fn. 89) James son of Edward Evelyn succeeded to the manor in 1751 (fn. 90); he also held the estate of Felbridge in this parish. (fn. 91) James Evelyn married Anabella Medley as his first wife and Jane daughter of Sir Richard Cust as his second. He left only female heirs. The manor of Hedgecourt descended to Julia Evelyn Medley, his granddaughter by his first wife, who had married Charles Cecil Cope Jenkinson, afterwards third Earl of Liverpool, (fn. 92) who held, after his wife's death, as late as 1841. (fn. 93) It is now the property of the Sayer family.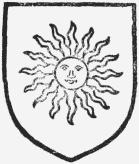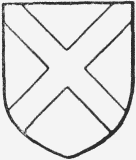 CHURCH
The church of ST. MARY consists of a chancel 24 ft. 9 in. by 16 ft. 7 in., with a modern organ chamber and vestry on the north, a nave 49 ft. 11 in. by 22 ft. 1 in., a modern north aisle, a south porch and a timber spire over the west end of the nave.
Unfortunately a drastic restoration in 1880, when the north aisle and organ chamber were added and the spire and porch rebuilt, robbed the building of almost all its archaeological interest and completely destroyed its early history.
The oldest feature now remaining is the south doorway, which dates from the middle of the 13th century, but this may possibly have been inserted in the walls of a 12th-century nave. A slight inclination of the chancel to the north points to a rebuilding of the east end of the church, but here again the absence of any original detail earlier than a 15th-century rood stair in the west end of the south wall makes the dating of this rebuilding, if indeed it ever took place, solely a matter of conjecture.
The walls of the chancel are covered externally with pebble dash, and have stone dressings to the windows and a two-stage buttress at the south end of the east wall.
Most of the details of the chancel are modern. In the south wall is a blocked up priest's doorway, the four-centred rear arch only being original. In the west jamb is a lower four-centred arch opening into the rood stair. The stair was originally lighted by a small square-headed window at about the level of the rood beam, now blocked; built into the south wall just by the entrance is a curious little quatrefoil panel, in the centre of which is a small flower carved in a conventional manner. The walls of the nave are of rubble with ashlar dressings. The arcade opening into the north aisle is of four bays with pointed arches carried on circular pillars having moulded capitals and bases. In the south wall are two windows, and the eastern one, with the exception of the mullion, which is completely restored, is of late 14th-century date and of two trefoiled lights under a vertical traceried head. To the west of these is a mid-13th-century pointed doorway of two continuous hollow-chamfered orders under a scroll-moulded label. Between the windows on the outside wall is a small marble sundial, the hand of which is missing; it is dated 1809.
In the centre of the west wall of the nave is a tall pointed arch, out of which projects a square bay supporting the western part of the spire, the east side of which is carried by an elaborate roof truss. This bay is lighted by a 15th-century square-headed window of three cinquefoiled lights, the mullions of which are modern, and a modern quatrefoil.
The walls of the aisle and the west wall of the nave are of quarry-faced squared rubble with ashlar dressings.
The aisle is lighted from the west by a two-light window, and from the north by two similar windows and a window, c. 1450, in the west end of the wall, which formerly occupied a corresponding position in the north wall of the nave. It is of three trefoiled lights under a square head with the glass set in the centre of the wall, and has deep casement mouldings in both the inner and outer jambs, which are returned round the head.
The lower part of the spire is square, and—with the exception of the west side, which is of stone, the west wall of the end bay to the nave being carried up—is covered with weather-boarding. The upper part is octagonal and is covered with shingles and surmounted by a modern weather vane.
The porch has been completely restored. Two circular wooden pillars which formerly supported a west quire gallery have been utilized to carry some of the roof timber. The roof is covered with stone slates. The chancel roof, which is of three bays, is modern, but the nave still retains its mediaeval covering. It is of trussed rafters, with the space between the rafters ceiled and plastered, and is divided into bays by slightly cambered tie-beams. At the west end of the nave is a large queen-post truss carrying the east side of the spire. With the exception of the roof to the porch and the first few courses at the eaves on the south side of the chancel, which are of stone slates, all the roofs are tiled.
Across the east end of the nave is an early 15th-century chancel screen, divided into five bays by six little buttresses, each of two steps with moulded offsets and bases. The centre bay is open, but the upper part of each of the side ones is farther divided by moulded mullions, which mitre with the head of the screen and stop on a chamfered sill into five cinquefoiled openings. The head is finished with a modern cornice, and the lower part of the side bays is filled in with modern lining.
The pulpit is modern, but the font is of 15th-century date. The bowl is octagonal, with a quatrefoil panel in each face, in the middle of each of which is a conventional leaf or flower, and stands on an octagonal stem having a small chamfered base. The connecting piece between the bowl and the stem is unmoulded, being simply chamfered, with a small bowtel at the necking, but has carved on its four eastern faces naturalistic leaves in the following order: on the south-east, three oak leaves; the east, three horse-chestnut leaves; on the north-east, five ivy leaves; and on the north three oak leaves.
In two small lights in the tracery of the head of the east window of the south wall of the nave are the borders to the original stained glass. They are of yellow and white and have a painted pattern in dark brown running round them.
A considerable quantity of 16th-century panelling has been used in the backs of the modern varnished deal pews.
On the north wall of the chancel is a painted wooden and plaster monument to John Goodwine, died 30 December 1618, aged seventy-one years and three-quarters, and Margaret his wife, daughter of Ninian Ward of Cuckfield, Sussex, died at East Grinstead 31 January 1611, aged seventy years, leaving issue Edward and Elizabeth. Figures of the man and his wife are represented kneeling at a desk, one on either side, and in the head of and below the monument are painted shields, the upper one Gules two bars or between six lozenges argent, the lower one Argent a cheveron between three birds sable.
On the north wall of the organ chamber is a mural tablet to Thomas Wallop (ob. 27 June 1629), third son of Richard Wallop of Bugbrooke (Northampton) and Mary his wife, daughter and co-heir of Thomas Spencer of Everton (Northampton). Richard the father was second son of Sir Oliver Wallop of Farleigh Wallop, Hants. In the head of the monument is a shield of Wallop, quartering Wallington and Spencer. On the north wall of the aisle is a mural tablet to Ralph Hope, only son of Ralph Hope of Horne, who died 13 July 1681, aged twenty-four. In the head of the tablet are his arms: Ermine two cheverons engrailed sable between three scallops gules. In the floor of the nave is the sepulchral slab of the above. There is also the slab of his father Ralph, who died in 1693, and his mother Elizabeth Hope, who died in 1690.
There are three bells: the treble, apparently a 17th-century bell, has no inscription, maker's mark or name; the second is inscribed 'R. M. William Eldridge made me 1663,' the tenor 'John Waylett made me 1781.'
The plate consists of a silver chalice, paten, plate and flagon, all of 1821, and inscribed 'Presented to the parish of Horne by Thomas Poynder, Esq., Patron of the Living. April 1822.'
The registers previous to 1812 are in six volumes: (1) baptisms 1614 to 1694, burials 1614 to 1710, marriages 1643 to 1710. The burials from 1678 have been transcribed from another volume. (2) burials 1678 to 1742; (3) baptisms and burials 1711 to 1787, marriages 1711 to 1753; (4) marriages 1754 to 1781; (5) baptisms and burials 1783 to 1812; (6) marriages 1783 to 1812.
ADVOWSON
Horne Chapel remained attached to Blechingley until 1705, when the two churches were separated by Act of Parliament. (fn. 94) It was stated in the Act that the churches had been united because of the smallness of the tithes, but that now, owing to disemparkment in Blechingley and to the cutting down and grubbing up of several large woods in Horne, the tithes had been greatly improved. Horne therefore became a separate parish on 25 March 1705, William Jones being appointed the first rector and the patronage being in the hands of Sir Robert Clayton, as was that of Blechingley. (fn. 95) It remained in this family until after 1780, (fn. 96) and passed, probably with Blechingley, to Richard Troward, who conveyed it in 1798 to Thomas Poynder, (fn. 97) in whose family it remained until 1863, when it passed to Miss Weston. The present patron is the lord of the manor.
In 1346 Mary de St. Paul, Countess of Pembroke, received licence to found a house of the Carthusian order at Horne in Surrey, and to assign to the prior of the same and his successors a messuage, 4 carucates of land, some 340 acres of pasture, meadows and wood and 52s. rent in Horne and Lingfield. (fn. 98) There is, however, no evidence that this house ever came into existence. (fn. 99)
CHARITIES
Smith's charity is distributed as in other Surrey parishes.
A charity of unknown origin, consisting of £1 a year charged on Packmire's Farm, is also distributed.