Pages 36-41
A History of the County of Surrey: Volume 4. Originally published by Victoria County History, London, 1912.
This free content was digitised by double rekeying. All rights reserved.
CLAPHAM
Cloppaham (ix cent.); Clopeham or Cloppeham (xi–xiii cent.); Clopham (xiii–xv cent.).
The civil parish of Clapham forms part of the metropolitan borough of Wandsworth. (fn. 1) The parish is connected with London by the road which passes through Kennington, Newington and Southwark, and ends at London Bridge. Very few pre-historic remains have been found in the neighbourhood. (fn. 2)
The old town of Clapham is situated on the north of the parish, along and in the neighbourhood of the road to London which forms the High Street, and is continued as Clapham Rise and Clapham Road. The old parish church was situated a little to the north-west of this road (near the present church of St. Paul), while the rectory gave its name to the present Rectory Grove, and Turret Grove was so called from an octagonal tower of the old manor-house close to the old church. In 'Old Town,' at the corner of the street leading to the south side of Grafton Square, is a small building of very late 17th-century date. It is of red brick with a tiled roof and has a heavy wooden cornice with plain modillions. The windows are flush sash with heavy frames. The lower story has been converted into shops. Nos. 39, 41 and 43 are good examples of very early 18th-century work. They are in a row and are built of yellow stock brick with red brick banding. The cornice is of wood and is well designed with carved modillion, &c. The windows are flush sash and the soffits of the flat arches of the first-floor windows are cut into a flat double ogee. The entrances have handsome fluted pilaster and curved pediments all in wood. The roofs are tiled. Near the present church, on the north side of the common, is a row of early 18th-century brick houses. They are mainly of three stories, but one or two have a rise above the rest in possibly later additions. Their design is of the simplest, but a slight use of moulded rubbed brick is made and there are some good overdoors and entrances. There are also good examples of plain but effective ironwork in the garden railings. The windows are plain flush sash and have in most cases heavy glazing bars. The roofs are tiled. In two places the row is pierced by three-centred archways allowing access to various buildings at the back, many of which are obviously of some age, but devoid of all detail of any interest.
Until modern times the community at Clapham was very small. In 1332 eighteen inhabitants paid the subsidy, (fn. 3) and two centuries later eleven parishioners only had goods or wages rated at above 20s. (fn. 4) It was evidently during the 17th century that the village became a residential suburb. The shipmoney assessment was only £13 10s., a sum equal to that assessed on small country villages like Effingham and Crowhurst. But in 1663 the total number of hearths was 562. (fn. 5) Towards the end of the century large houses were built in the neighbourhood of the common. Notable among these was the fine building erected by Mr., afterwards Sir Dennis Gauden near the present site of the Terrace and Victoria Street. (fn. 6) It was intended for Dr. Gauden, the supposed author of Eikon Basilike, (fn. 7) when he had hopes of becoming Bishop of Winchester, but was occupied by his brother Sir Dennis, from whom it passed to William Hewer, the friend and executor of Samuel Pepys. Pepys himself shared the house in his later years and filled it with Indian and Chinese curiosities and a collection of models of ships. (fn. 8) He died there in 1703 and the house was pulled down about sixty years later, (fn. 9) but near its site, in the Chase, there still stands a house of the same or earlier date with a front of early Victorian style.
Early in the 18th century the common was the subject of dispute between the tenants of Clapham Manor and those of the manor of Battersea. In 1716 the people of Battersea inclosed the part of the common which they claimed by a ditch. This was filled up by the people of Clapham. Lord St. John, lord of the manor of Battersea, brought an action for trespass against them, but was non-suited (fn. 10) It was then little more than a morass, and not till a much later date, about 1760, chiefly through the exertions of Christopher Baldwin, an inhabitant who was justice of the peace, was it drained and planted, (fn. 11) and the open vestry which then ruled all the affairs of the parish appointed a committee for its preservation in 1796. (fn. 12) As late as 1830 the common is described as 'quite a wild place' and Clapham itself as a rural village. (fn. 13) In 1835 the common had become neglected, but the committee obtained leases of all the manorial rights, and raised subscriptions by which it was put into the condition of a public park, drained and planted.
At this time public spirit had reached a very high pitch in Clapham, and the multifarious work of the vestry was greatly influenced by the notable group of philanthropists then living on the borders of the common. Perhaps the earliest of these to settle at Clapham was the Thornton family. John Thornton, 1720–90, the eccentric but generous supporter of the first Evangelical movement, was son of Robert Thornton of Clapham Common, and shared his home with William Wilberforce. He was a friend of Newton and Cowper, and in his time Henry Venn was curate of Clapham. (fn. 14) Henry Thornton, 1760–1815, son of John, had all his father's generosity without any of his eccentricity. Samuel Thornton, another son of John Thornton, purchased the advowson and presented John Venn son of Henry Venn, and, on his death in 1813, William Dealtry, eminent both as an Evangelical and a mathematician. It was Venn who was the high priest of the 'Clapham Sect.' Henry Thornton also was joined by Wilberforce in his home at Battersea Rise, just to the west of the parish boundary which crosses the common from north to south, and in the oval saloon planned by Pitt for his friend Thornton (fn. 15) met the little party who by their zealous efforts brought about the abolition of the slave trade. They were joined in their meetings by Zachary Macaulay, invaluable for his personal knowledge of the evils of the slave traffic gained as Governor of Sierra Leone and in a passage on board a slave ship before he had settled at No. 5 The Pavement (now a tailor's shop) or had sent his son, afterwards Lord Macaulay, to school at Church Buildings. The friends at and about Clapham were the very centre of the Evangelical party, and the great wealth of the Thornton family was generously employed in promoting religious and philanthropic movements far beyond the local centre. Zachary Macaulay was the editor of their organ, the Christian Observer. John Venn was among the original founders of the Church Missionary Society in 1799, and Lord Teignmouth, the first president of the British and Foreign Bible Society, lived on the 'South Side' of the common in a house which is now a Roman Catholic monastery. Charles Bradley, another Evangelical, was the first incumbent of St. James' Chapel at Clapham. He lived chiefly at Clapham from 1829 to 1852. His fourth son was George Granville Bradley, afterwards Dean of Westminster, who was educated at a school kept by a Mr. Elwell on Clapham Common and was afterwards under Pritchard (see below) at Stockwell School and Clapham Grammar School. (fn. 16)
At the same time Clapham had inhabitants of note in the scientific world. Cavendish Street takes its name from Henry Cavendish, who lived in retirement in a house there (recently rebuilt) while he determined the density of the earth. J. P. Gossiot, a munificent patron of science and himself a writer on scientific subjects, had a house on Clapham Common which he kept open to scientists. In 1834 Charles Pritchard, the astronomer, became head master of the Clapham Grammar School, which was founded to give him a free hand in his educational experiments when difficulties with the governing body at Stockwell had caused him to resign his headship of that school. He carried on the Clapham school with a success which is marked by the fact that Sir John Herschel, Sir George Airy, Sir William Hamilton and Charles Darwin, among others, sent their sons to be educated there. (fn. 17) While head master he used to lend his schoolroom for the once celebrated meetings of the Clapham Athenaeum. The corner house on the west side of the common known as the Maisonette was occupied about 1830 by Sir James Mackintosh when he was at work upon his dissertation On the Progress of Ethical Philosophy. William Dealtry, rector, formerly Fellow of Trinity, who from 1813 to 1845 had been professor of Mathematics at Haileybury, where he published his Theory of Fluxions, united the scientific and Evangelical traditions of Clapham, whilst in music and literature Clapham has been represented by Sir George Grove, C.B., late Director of the Royal College of Music, who was born at a house in Thurlow Terrace where the Wandsworth Road railway station now stands, and who was a fellow pupil of Dean Bradley at Elwell's and Clapham Grammar School. (fn. 18)
The succeeding generations have seen many changes at Clapham. On the west side of the common there still stand in high-walled gardens some early 19th-century houses, but many have been pulled down. All round the common new streets have risen; the most pleasant district lies to the south-east, where Mr. Thomas Cubitt, the great builder, laid out the broad streets of Clapham New Park, on an estate called Bleak Hall Farm, which he acquired on a building agreement from William Atkins, lord of the manor, in 1824. On the north side of the common some of the old houses still remain.
The rapid growth of the suburb is doubtless due to the increased facilities of communication, for the village from which one stage-coach ran daily in 1690 is now an important suburb approached by the South-Eastern and Chatham and the London, Brighton and South Coast railways and by a frequent service of trams.
MANOR
Between the years 871 and 889 A.D. the ealdorman Alfred bequeathed to his wife Waerburh and to his children by her 30 hides at Clapham. They had at least one child Ealhthryth, (fn. 19) but the descent of the land during the next two centuries is unknown.
The manor of Clapham was assessed at 10 hides only in the time of Edward the Confessor. It was then held of the king by Turbern, and after the Conquest it was acquired by Geoffrey de Mandeville. He had no just title to it, for it had not been the land of his English 'ante-cessor' Asgar the Staller (fn. 20); yet he retained it, and apparently enfeoffed of it his son-in-law Geoffrey son of Count Eustace of Boulogne, (fn. 21) who in 1086 was already holding of him land at Carshalton. (fn. 22)
The overlordship evidently descended with the honour of Mandeville to Beatrice de Say, sister and ultimate heir of Geoffrey de Mandeville first Earl of Essex, grandson of the Geoffrey who had acquired Clapham. (fn. 23) It came to the Bohuns, Earls of Hereford, descendants of Beatrice's great-granddaughter Maud, who married Henry de Bohun Earl of Hereford. (fn. 24) Upon the death of Humphrey de Bohun Earl of Hereford in 1373, without heirs male, it was assigned to his elder daughter Eleanor wife of Thomas of Woodstock Duke of Gloucester, (fn. 25) and was in the king's hands during the minority of her daughter Isabel. (fn. 26)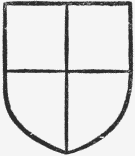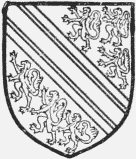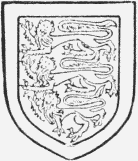 Faramus of Boulogne, grandson of Geoffrey son of Count Eustace, the immediate tenant (see above), confirmed to the abbey of Bec a grant of land in Balham which had belonged to Clapham Manor. His daughter and heiress Sibyl de Tingria (fn. 27) married Ingram de Fiennes, who in 1189 went to the siege of Acre, where he was killed. After his death his widow confirmed her father's charter to the abbey as 'lady of Clapham.' (fn. 28) She was succeeded elsewhere, and evidently at Clapham also, by William de Fiennes, (fn. 29) who temporarily exchanged Carshalton and some part of Clapham with William de Gyrund in 1239. (fn. 30) William's son Ingram (fn. 31) and his direct descendants seem to have preferred their Norman to their English fief. Ingram's Surrey lands were seized as terrae Normannorum under Henry III, but were restored. (fn. 32) His son William spent many years beyond the seas, (fn. 33) and having remained there in time of war was yet restored to his English lands during the truce of 1299, while he acted as a hostage in the negotiations between France and England. (fn. 34) It was doubtless his insecure tenure of his English lands, in addition to considerable debts, (fn. 35) which brought him to part with his Surrey manors. Clapham was conveyed in fee to Thomas Romayn, a citizen of London and a pepperer by trade. He held it jointly with his wife Juliana, (fn. 36) and with her obtained a grant of free warren in February 1309–10. (fn. 37) He had been Sheriff of London 1290–1,and was mayor 1309–10. A chantry was founded under his will in Clapham Church, the advowson of which belonged to the bishop. (fn. 38) He died early in the year 1313, (fn. 39) and his widow retained Clapham till her death circa 1326, (fn. 40) after which the manor was assigned to her daughter Margery wife of William Weston of Albury and widow of Robert de Upton, a portion only of the wood being assigned to Margery's sister Rose wife of John de Burford. (fn. 41)
The Weston family held Clapham for about a century. Richard Weston leased it in 1360 to Ralph de Merton, a citizen of London. (fn. 42) Apparently Richard Weston's successor was William Weston, on whose wife Agnes the manor was settled. She survived her husband and afterwards married John Fountains. (fn. 43) In 1428 he was said to be holding in Clapham half a knight's fee formerly held by John de Upton (fn. 44) (possibly an error for Robert de Upton, Margery Weston's first husband). Robert Weston, son of William and Agnes, succeeded his mother in 1434, and in February 1437–8 sold Clapham to William Wetenhale, citizen and grocer of London, and his wife Margaret. (fn. 45) Weston sued Wetenhale for the purchase-money. (fn. 46) Apparently the manor was again alienated within the next thirty years, for in 1461 it was sold by Richard Gower, esq., to George Ireland, an alderman of London, (fn. 47) knighted in 1471, who made a settlement on his wife Margaret. She survived her husband, who died 29 September 1473, (fn. 48) and afterwards married William Fisher, who held the manor for life. His stepson complained that he had sold trees to the value of £160. (fn. 49) William Ireland had possessions in Clapham in 1503 (see Brick Place), but the history of the manor during the next century is somewhat obscure. William Chelsham, a mercer of London, died seised of it in February 1572–3, (fn. 50) and his executors immediately conveyed the manor to John Worsopp. (fn. 51) With the executors was joined Edward Worsopp, (fn. 52) who apparently had been holding the manor ten years, before, (fn. 53) and had possibly mortgaged it to Chelsham. (fn. 54) In 1583 John Worsopp conveyed his rights to Dr. Bartholomew Clarke, Dean of the Court of Arches, (fn. 55) who was involved in difficulties due apparently to recognizances entered into by Edward Worsopp. (fn. 56) Dr. Clarke held the manor at his death in March 1589–90. (fn. 57) His son Francis conveyed it in 1611 to Edmund Lynde and Henry Fisher, (fn. 58) and in 1614 Humphrey Lynde with his wife Elizabeth transferred it to John Haulsey, who parted with his interests c. 1616–17 to Sir Thomas Vachell, kt., and to Dr. Henry Atkins. (fn. 59) The latter ultimately acquired Vachell's interests. (fn. 60) Dr. Atkins was president of the College of Physicians and physician to James I and is traditionally said to have purchased Clapham with £6,000 received in presents from the king after attending the infant Prince Charles in a dangerous illness (1604). (fn. 61) He died in 1635, aged seventy-seven. His only son and heir, Sir Henry Atkins, (fn. 62) was succeeded by his son Richard in 1638. (fn. 63) The latter was created a baronet on 13 June 1660 and died at Clapham 1689, when he was succeeded by a son of the same name who died in 1696; the latter's son Sir Henry Atkins, bart., apparently came into possession of the manor in 1711 upon the death of his mother. (fn. 64) He himself died in the year following. His son Sir Henry dying in 1728 left two sons. The elder, Sir Henry Atkins, bart., died in 1742. His brother and heir Sir Richard Atkins, bart., died unmarried in June 1756, (fn. 65) and was succeeded by his sister Penelope wife of George Pitt first Baron Rivers. (fn. 66) The manor was bequeathed by Sir Richard Atkins to Richard Bowyer, who took the name of Atkins. (fn. 67) His life-interest was purchased by John Thornton. (fn. 68) The reversion came by direct succession to his great-grandson Henry Atkins Bowyer, who was succeeded by his brother the Rev. Fitzwilliam Atkins Bowyer, rector of Clapham, and he by his sister Isabel wife of Bertie Wentworth Vernon. The present lord of the manor is her cousin, Col. Wentworth Grenville Bowyer. (fn. 69)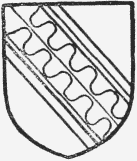 BRICK PLACE
In 1503 William Ireland, who was then probably lord of Clapham Manor, conveyed a messuage and garden, 33 acres of land, 13 acres of meadow and 200 acres of pasture to Thomas Marrowe. This property is called the 'Brick Place' in the inquisition taken at the latter's death in 1505. It descended to his daughter Dorothy, who married Francis Cokeyn, and by a settlement passed to their son Thomas Cokeyn. (fn. 70) He obtained licence in 1580 to convey certain premises consisting of 30 messuages, 30 tofts, 200 acres of land, 40 acres of meadow, 200 acres of pasture and 40s. rent, under the name of the manor of Clapham, to Philip Okeover and Richard Crompton, (fn. 71) probably for the purposes of a settlement. In 1599 William Cockeyn or Cockayne, described as a citizen and merchant of London, died seised of the Brick Place, the Pallet House and the Nether House in Clapham, leaving a son Thomas. (fn. 72)
CHURCHES
In pursuance of an Act of Parliament of 1774 the old church of HOLY TRINITY was taken down except the north aisle, which was pulled down in 1814, and the new parish church of HOLY TRINITY was built on another site in 1775. It is a large building with a Georgian nave, a chancel, and south chapel. The chancel is divided from the nave by a round arch, and is lighted by three segmental-headed windows to the east and a half-round large window to the south. It has a shallow transept to the north, and a stone screen on the south side divides it from the south chapel, which is fitted up with an altar table, &c. The nave has galleries on three sides supported by fluted wood pillars. The organ stands in that at the west, and at the same end is an upper gallery. The older part of the building is of stock brick with cement dressings, the new portion of red brick. At the west end is a large portico with Doric columns and pilasters with flat entablature. Behind this is a pediment from which rises a small bell-turret. On either side are porches at the east end. The east front has a stone façde with shallow pilasters. There are many wall monuments inside the nave, of which the earliest apparently is one dated 1813.
The churchyard has no gravestones, but it is fenced off from the common and road by iron railings.
There is a ring of four bells, all by Thomas Janaway, 1776. The second is inscribed 'Musica est mentis medicina,' and the third 'Intactum sileo percute dulce cano.'
The plate consists of two silver-gilt cups, two silver-gilt patens and a silver-gilt flagon of 1817 presented by non-parishioners in 1818; two silvergilt cups and paten and glass flagon and cruet with silver-gilt mounts, the gift of F. W. A. Bowyer and Margaret his wife in 1881; a silver-gilt spoon given by Abraham Atkins in 1776, and a brass alms-basin.
The registers are in ten books: (1) baptisms 1555 to 1677 (defective 1600 to 1608), burials and marriages 1555 to 1677; (2) baptisms 1678 to 1689, burials 1678 to 1691, marriages 1678 to 1702; (3) and (4) baptisms 1706 to 1776, burials 1700 to 1776, marriages 1705 to 1753; (5), (6) and (7) baptisms 1777 to 1812, burials 1777 to 1803; (8) burials 1804 to 1812; (9) and (10) marriages 1754 to 1812.
The church of ST. PAUL was built as a chapel of ease to Holy Trinity, close to the site of the old church, in 1815. It has a Georgian nave, with a more modern apsidal chancel, vestries, &c., the latter work of a 12th-century character. Both the old and new walling is of stock brick. The nave has the usual galleries on three sides. The low gabled roofs are covered with slates. The churchyard is large, and lies to the north, east and south of the building; some of the many graves contained therein date from the 18th century. The parish of St. Paul was formed in 1861.
ST. PETER'S Church, Manor Street, a chapel of ease to Holy Trinity, is a comparatively large building of stock brick with red brick dressings erected within the last twenty years. It has a chancel with a south transept, vestries, &c., nave with a clearstory of lancet windows, north and south aisles, and porches to the south and north-west; the roofs are gabled and covered with slates. There is a small strip of churchyard to the south of the building.
ST. SAVIOUR'S Church, Cedars Road, another chapel of ease to Holy Trinity, is a large building of stone in the style of the 14th century; it consists of a chancel, vestries, &c., central tower, transepts, nave and aisles.
The parish of ST. JOHN THE EVANGELIST was formed in 1842. The church, situated at Clapham Rise, is a classic building of the early 19th-century period of the Greek revival. It has a rectangular nave with galleries on three sides carried by Ionic pillars, and a short chancel with a stone reredos at the east end. At this end also, facing the street, is a large portico with six Ionic fluted columns carrying a pediment. In it are three doorways, of which the only one in use is the northernmost, the principal entrances being at the west end. The ceiling of the nave is flat.
The parish of ST. JAMES, Clapham Park, was formed in 1854. The church, which stands on Park Hill, has an early 19th-century plaster Gothic nave with galleries on three sides, and a much more recent chancel and transepts of stone. Over the east end of the chancel is a large tower with a clock, crowned by corner pinnacles. On either side of each transept are porches, all of the more modern work, which is in the style of the 14th century.
The parish of CHRIST CHURCH was formed in 1871. The church, situated in Union Grove, is a stone building of about 1860 in the style of the 14th century, and consisting of a chancel, north organchamber, south chapel, nave of five bays, north and south aisles and south porch. At the east end of the north aisle is a second side altar. The pulpit is of stone; a low iron screen fills the chancel arch. The roofs are slated; a bell hangs in a small wood bell-cote above the chancel arch.
The parish of ALL SAINTS, Clapham Park, was formed in 1873. The church is a large stone building erected in the middle of the 19th century, consisting of a chancel with aisles, nave with aisles and north and south transepts, and a south-east tower with a tall pyramidal stone spire; both aisles as well as other parts have gabled roofs covered with slates. A fairly large churchyard lies to the south of the building; it has no graves.
The church of ST. STEPHEN, Grove Road, Clapham Park, is a stone building erected about the year 1880 in the style of the 14th century. It has a chancel, vestries, nave, south aisle, south-east porch and a low west porch. The only portion of the future north aisle yet built is a gabled west wall containing a traceried window complete.
As early as the 17th century Nonconformity was thriving in Clapham. From 1662 to 1670 William Bridge, a Puritan minister ejected from Norwich, preached at the 'Independent Meeting' there, (fn. 73) and in 1672 Henry Wilkinson, who had been a member of the Westminster Assembly, took out a licence to preach in a schoolhouse in the parish. In 1725 a Presbyterian meeting of 400 persons was returned in Clapham. (fn. 74) This was probably a continuation of Mr. Henry Wilkinson's conventicle. He had been Canon of Christchurch and Lady Margaret Professor, and belonged to the old Puritan party, so that the congregation was originally Presbyterian, not Independent. But a list of Dissenting congregations in 1715 and 1772 (fn. 75) by Josiah Thompson, minister of the congregation at Clapham, says that in 1715 there was an Independent congregation of 350 persons at Clapham. Probably the contemporary notice of 1725 is correct and the congregation, like many others, had become Independent before 1772. (fn. 76) The old meeting-house in Clapham Old Town was built in 1762, the present chapel in Grafton Square in 1852. The Claylands Chapel was acquired for the Congregationalists in 1845 and the first pastor, the Rev. Baldwin Brown, was deservedly famous. There was also a chapel in Acre Lane in 1819, which was moved to Park Crescent in 1848. (fn. 77)
There are other Congregational chapels in Stormont Road and Lavender Hill. The Baptists have chapels in the Bedford Road, FitzWilliam Road, Grafton Square and Victoria Road. There are United Methodist chapels in Paradise Road and Park Crescent, Wesleyan Methodist in High Street, Queen's Road, Studley Road, Broomwood and New Road, and the Plymouth Brethren have meeting-houses at Carfax Square and in the Clapham Park Road. There are also Roman Catholic churches in Clapham Park Road and on the 'South Side' of the Common.
ADVOWSONS
There is no mention of a church in the Domesday Survey of Clapham. The earliest known reference to the old parish church of the Holy Trinity is the presentation of an incumbent in 1285. (fn. 78) In 1291 the benefice was valued at £9 6s. 8d., while a pension of £1 1s. belonged to the priory of Merton. (fn. 79) How the prior acquired the advowson is uncertain; possibly it was granted to him by Faramus of Boulogne, lord of the manor, who endowed the priory with Carshalton Church. (fn. 80) The profits of the church were assigned to the infirmarer of the priory. (fn. 81) The surrender of the priory to the Crown took place in April 1538, (fn. 82) and the advowson of Clapham was sold in September 1544 to Sir Thomas Arundel. (fn. 83) It was subsequently alienated either to Dr. Bartholomew Clarke or to his widow Eleanor, for the latter presented to the vicarage in 1591. (fn. 84) John Thornton bought Richard Bowyer Atkins' life interest in the advowson as well as the manor (see above) and his son Samuel made two presentations. From this time onwards the advowson has been vested in the lord of the manor.
The advowsons of St. John the Evangelist, of St. Paul, and of Christ Church, Union Grove, belong to the rector of Holy Trinity; those of St. James', Park Hill, St. Stephen, and All Saints, Clapham Park, to trustees.
CHARITIES
A complete list of the schools as at present existing has already been given, (fn. 85) but the Bonneville Road School is noticeable as an old foundation. Francis Bridger and his wife gave £2 a year in 1647 for teaching two poor boys. Richard Atkins, lord of the manor, gave the site, and William Dewer left £7 in 1715. In 1725 it educated six poor boys. The original house was rebuilt in 1781 and added to in 1809. In 1838 a new school was built for boys and in 1887 the original premises were rebuilt.
In 1725 there was another school taught by a clergyman. The Royal Masonic School for Girls founded in 1788 was brought here in 1851, and the British Orphan Asylum was founded at Clapham Rise in 1827.
In 1647 Mr. Francis Bridger and Sarah his wife left £2 for a school, as above, and £2 a year for coals for the poor.
In 1695 Mr. Thomas Langham left £17 15s. 9d. a year for bread.
In 1695 Dr. Martin Lister left £3 a year for bread and clothing and £2 for a sermon.
At an unknown date Mr. Timothy Reed left £1 a year for the poor.
In 1707 Mr. Michael Mitford left £3 for coals for two poor men.
In 1773 Mr. James Lance left £9 a year, £6 for bread, 50s. for a sermon and 10s. for the parish clerk.
In 1835 Mrs. Elizabeth Cook, widow of the circumnavigator, left £700 consols for six poor widows.
There are some other small charities, and Smith's charity is distributed as in other Surrey parishes.