Pages 83-92
A History of the County of Surrey: Volume 4. Originally published by Victoria County History, London, 1912.
This free content was digitised by double rekeying. All rights reserved.
ROTHERHITHE
Retherhithe, Ruherhithe, Rotherethe, Rederith, Redrith, Redruth, Redryff, Redriff.
The parish of Rotherhithe comprises the peninsula half encircled by the Thames between Bermondsey in Surrey and Deptford in Kent. The Lower Road connects it with the latter town. Camberwell also abuts upon its landward side.
Place-names which occur in the middle ages are Bryhtradeslane in the Westone of Rotherhithe, (fn. 1) Slet Aker, (fn. 2) Longefeld, Childremed, Gore, (fn. 3) Madbrok, Shyttenhale. (fn. 4) Redenefield (fn. 5) and Swanworth Field. (fn. 6) There is mention of Wyntersfeild, Hoggecrofte, Marmede and Wheatcrofte in 1596, (fn. 7) and of a messuage and land, called respectively Paradise and Longleaze, in 1631. (fn. 8) The former has given its name to Paradise Street, which existed as Paradise Row in 1784. (fn. 9)
The river front of Rotherhithe lay below high-water level, and, as at Bermondsey, there are frequent notices of the necessity for embanking. (fn. 10) In 1230 Bartholomew and John de Courtenay 'began to inclose the lands of the Breach of Rotherhithe on the one part, and Lord John de Rokeford on the other.' (fn. 11) In 1294, when Bermondsey was flooded, 'there happened the great breach at Rotherhithe.' (fn. 12) In 1348 the Prior and convent of Bermondsey demised to Tyddeman Lymbergh, merchant, of Germany, and Geoffrey de Wychingham, citizen and mercer, of London, land in 'La Brecche' in Rotherhithe, including that which Richard Vynsent had recently entered and inclosed, with waters and fisheries, and the rents of the prior's tenants in 'La Brecche,' to hold for Tyddeman's life and five years more. (fn. 13) This property escheated to the king by reason of the misprision and offence of Tyddeman, and Edward III gave it to the prior and convent in 1376. (fn. 14)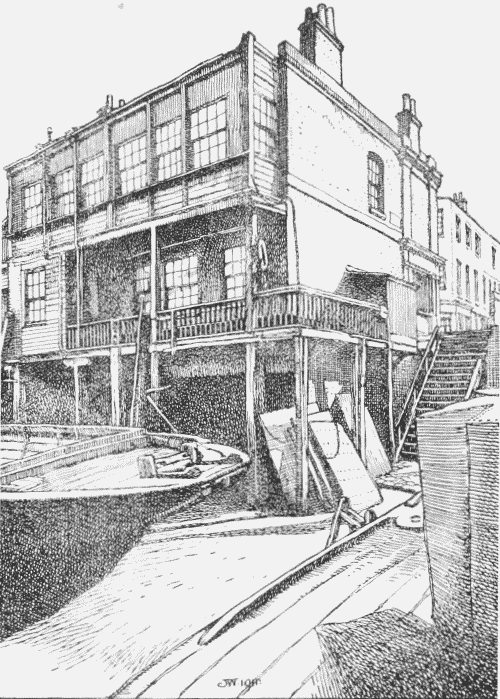 Place-names which suggest the character of the soil are Dikedchitenhale in the marsh of Rotherhithe (fn. 15) in 1309, pastures of the monastery, called marshes, and Dryvingwales, the name of land next to Prestesmarsh, in 1576. (fn. 16) Gregory de Rokesle, the distinguished London citizen, eight times mayor between 1274 and 1285, (fn. 17) received with Avice his wife a grant from Christina and Margery, the daughters of William le Rous, of land called Slede in Rotherhithe, and the wall against the Thames which belonged to it. (fn. 18) He gave a messuage in the parish, with lands and curtilages, to William de Rokesle of London, cordwainer, and his wife Sarah. (fn. 19) Their property adjoined that of William de Blyburgh, (fn. 20) who held of the Prior of Bermondsey, (fn. 21) and he received in 1305 licence to inclose a common way for the enlargement of his house on condition he made another of like dimensions on his own soil. (fn. 22)
The docks at Rotherhithe existed from the beginning of the 16th century. In 1525 a list of the king's ships includes The Henry of Hampton at Rotherhithe, 'being of small valour.' (fn. 23) In 1534 William Wilcokkes wrote to Cromwell that he maintained between Rotherhithe and Greenwich (i.e. presumably at Deptford) a dock in which two of the king's ships had lain for two years, although no payment had been made for them. (fn. 24) The shipwrights of England were incorporated in 1605 because both the king's ships and barges, and the ships, boats, pinnaces and like vessels of his merchants and other subjects, were made 'slenderlie and deceitfullie.' For the same reason, in 1612 a charter was granted to shipwrights, caulkers, ship carpenters and those who exercised any trade in the making of ships, by which they were constituted a corporation, under the name of 'the master, wardens and commonalty of the art or mystery of the shipwrights of Redrith in Surrey.' They were to have three wardens and sixteen assistants, and to meet annually in their common hall to elect a master from those who had acted as wardens. (fn. 25) The charter proves that the shipbuilders of Rotherhithe held a leading position in their trade. They had power to survey the making of ships outside the parish, (fn. 26) and they came into frequent conflict with shipwrights who claimed to be freemen of London or members of the brotherhood of London shipwrights. (fn. 27) In 1636 the master and wardens wrote to Secretary Nicholas that they had still to encounter many difficulties in settling their corporation. They were hindered by the boatmakers, some of whom would not join them, and they found that their summons to members to enter into a bond against service of a foreign prince was met by much slackness, and sometimes by wilful refusal. (fn. 28) There was a storehouse for cordage in Rotherhithe in 1629. (fn. 29)
Meanwhile the work of reclaiming land on the river bank had apparently continued from mediaeval times. It was accomplished to some extent by individual tenants. In 1635 the poor inhabitants of the manor of Rotherhithe and neighbouring lands, whose wharves, houses and grounds abutted on the Thames, stated in a petition that they and their fathers had, at great charge to themselves, inclosed wharves won from the Thames, which before had lain noisome. Pretended lords and other rich men sought to compound with the king for his right, and the petitioners, who had had all the labour, begged for preference over them. (fn. 30) The royal right to which there is reference is possibly that held by the king as immediate lord of all land between high and low water-mark.
In the 17th century there are various references to ships at Rotherhithe and to its dock. (fn. 31) The place is described between 1670 and 1680 as 'a hamlet where there is and long hath been a dock and arsenal where ships are laid up, built and repaired.' (fn. 32) The Shipwrights' Company does not appear, however, to have survived this period. In 1693 the 'late' company of shipwrights of Rotherhithe prayed for a renewal of their charter. (fn. 33)
The importance of the docks continued. Two bomb vessels lay in them in 1693. (fn. 34) In 1695–6 William Duke of Bedford, Lady Rachel Russell, the widow of his son William, and Elizabeth Howland, the mother-in-law of Wriothesley Marquess of Tavistock, who was the son of Lady Rachel and of William Lord Russell, stated in a petition that they had made a dry dock at Rotherhithe, and asked for powers to construct also a wet dock. In consequence an Act of Parliament vested property in the parish, which had belonged to the Howland family, in trustees, for the purpose of raising the necessary funds for such construction, and afterwards for the use of the Marchioness of Tavistock in tail, with remainder to her in fee. (fn. 35) The Great Wet Dock was by these means completed in 1700. In 1725 a lease of it was taken by the South Sea Company, with a view to a revival of the Greenland fishery, and it thus acquired the name of Greenland Dock. The enterprise was attended with great loss and was relinquished. (fn. 36) In 1756 there were three docks for shipbuilding in Rotherhithe. (fn. 37) John Duke of Bedford and John and William Wells bought the Greenland Dock in 1763, and were proprietors of it in 1804. (fn. 38) In 1792 there were eleven dockyards in the parish, at some of which a considerable number of ships for the East India service and smaller vessels were built. (fn. 39) Certain docks, besides the Greenland Dock, were held severally by the Duke and by John and William Wells in 1804. Three docks near Globe Stairs were the property of the Marquess of Stafford and others. (fn. 40) A scheme projected in 1800 by Ralph Dodd for the construction of a ship canal from the Greenland Dock to Greenwich proved abortive. The fact that the decline of the whaling trade had been counterbalanced by a great increase in the importation of timber and other merchandise from northern Europe caused the appropriation of the Greenland Dock to such commerce under the name of the Baltic Dock in 1807. It was much altered and the shipbuilding yard and dock enlarged. In 1809 it was reopened as the Commercial Dock, (fn. 41) and by Acts of Parliament passed in 1810, (fn. 42) 1811 (fn. 43) and 1817 (fn. 44) the Commercial Dock Company was incorporated and consolidated. Under the direction of the board of this company a new dock was excavated and the premises extended, until in the middle of the 19th century they included an area of about 60 acres of water and 40 of land. In 1844 891 ships entered the dock; the chief articles of their cargoes were wood, corn, seed and sundries. At that date the East Country Dock adjoined the Commercial Dock on the south and on the east side of the Grand Surrey Canal. It was appropriated to the east country and the American trade. (fn. 45) The Surrey Commercial Docks now cover practically all of Rotherhithe between the river and the line of Lower Road and Evelyn Street.
In 1587 the queen granted to Thomas Brickett, to hold for thirty-one years from 1604, 'Le Gonepowder Myll' and the wharf and dam called 'Le Gonepowder Myll Ponde' in Rotherhithe, which had lately been occupied by Francis Lee, and were former possessions of Bermondsey Abbey. (fn. 46) In the following year the property was conceded to Richard Branthwaite and Roger Bromley. (fn. 47) Two water mills called Redrith Mills, which occupied the site of the gunpowder mills, were held by John Jollis, kt., when he died in 1621, and had been settled in 1616 on his niece Alice Towers in tail. (fn. 48) In 1756 there was in the parish a corn mill worked by the Thames water which belonged to the king. (fn. 49)
In 1684 Christopher Monck Duke of Albemarle received a grant to him, his heirs and assigns of a market at Rotherhithe every Thursday and Saturday for the purchase and sale of all goods and merchandise, cattle and pigs, and two annual fairs to last each for two days from the first Thursdays in April and in October. Further, there was conceded to him a ferry at Rotherhithe for the transport of men, beasts, wheels, carts, goods and merchandise across the Thames, with profits correspondent to those of the ferry at Greenwich. (fn. 50) The duke died childless in 1688. (fn. 51) In 1695 (fn. 52) and 1700 (fn. 53) the ferry, markets and fairs were held by Christopher Monck, esq., presumably a relative. There is no later reference to any of these rights. The fairs and markets were not held in 1792. (fn. 54)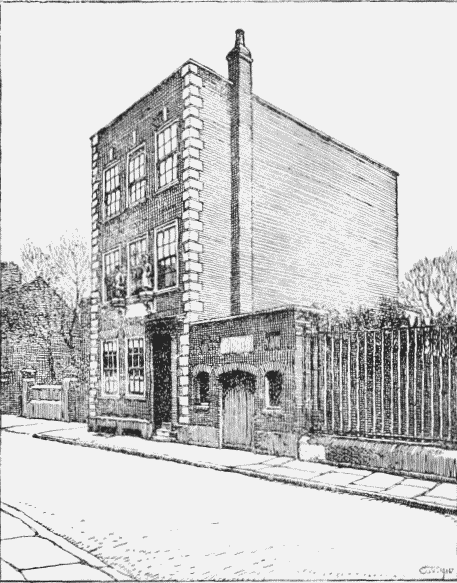 Samuel Rosewell, the Nonconformist divine, was born in Rotherhithe in 1679. In or about 1761 John Trusler, the eccentric divine, literary compiler and medical empiric, took a house there. John Warner, the horticulturist, who lived from 1673 to 1760, made a garden on the east side of East Lane which was famous for its various products. (fn. 55) In 1792 some 40 acres of the parish were occupied by market gardeners, and there were still about 470 acres of pasture land. With the growth of the docks the population had more than doubled within the century. (fn. 56)
The St. Helena Gardens were opened in 1770. They occupied some 5½ acres to the west of Evelyn Street, south of the present St. Helena Road, and they were considerably frequented as tea-gardens in the first half of last century, chiefly by the dockyard population of the neighbourhood. In 1831 fireworks and other amusements were introduced into the gardens. They were closed in 1881, and their site has been partly occupied by St. Katherine's Church. (fn. 57) The Manor House stood east of them in 1836.
The Thames Tunnel from Rotherhithe to Wapping was bored between 1825 and 1842, under the direction of Sir Marc Brunel. (fn. 58) In 1864 an Act of Parliament enabled the Metropolitan Board of Works to provide a park for the south-eastern districts of London, to be called Southwark Park. (fn. 59) This is a pleasant place, which covers a considerable area and includes an artificial sheet of water. It is on the west side of Lower Road.
Rotherhithe became part of the parliamentary borough of Southwark in 1832, and of the county of London in 1888. (fn. 60) In 1899 it was assigned to the metropolitan borough of Bermondsey, except its narrow southern extremity, which is part of Camberwell metropolitan borough.
The population of Rotherhithe has been trebled in the 19th century. Rotherhithe is more open and more prosperous than Bermondsey. The riverside parts have been almost entirely rebuilt, large warehouses taking the place of houses of the seafaring and longshore population of former days. A few of these remain, however. In Rotherhithe Strect are a number of simple weather-boarded houses, probably of the 18th century, and a few dating from the beginning of the 18th century of brick with flush frame sash windows, &c. In Purnell Place is a picturesque range of small dwellings with weatherboarded walls and a tile and pantiled mansard roof. All of these have probably fallen considerably as regards the status of their inhabitants, and the wooden houses are mainly inhabited by the poorest classes following the various trades of the 'water-front.' About St. Mary's Church are a few streets dating from the latter half of the 18th century, the houses of which, built of stock brick with good woodwork, are very similar to those of the same date in parts of Kensington, but in this case have been allowed to fall into a state of squalid decay. Near Durand's Wharf is a handsome dwelling-house belonging to the latter half of the 18th century. It is built of brick with a stuccoed Doric portico, &c., and there are a pair of good wrought-iron gates at the entrance to the garden. A curious trace of the early topography of Rotherhithe is the right of way existing through and between many of the warehouses along the water-front and still leading to small wharves and stairs used by the watermen.
The modern buildings have little interest. In Lower Road there are a town hall and a public library. The course of the small streets near St. Mary's Church indicates their antiquity. Opposite this church there is a building of which the doorway is surmounted by the figures of a charity school girl and boy in 18th-century dress. The free school for seamen's sons, founded in 1612, was set up in this house in 1742 and removed thence in 1792. To the west of it is the disused parish churchyard with an entrance flanked by two small buildings of stone. These were erected in 1821, the one as the watchhouse and the other as the engine-house of the parish.
MANORS
In 893 King Alfred granted to Archbishop Plegmund and to Uuerfride (Werefrith), Bishop of Worcester, land at 'Rethereshide in London.' (fn. 61) In the Domesday Survey, however, there is no mention of Rotherhithe; its territory appears to have been comprehended in Bermondsey and Camberwell. (fn. 62)
Bermondsey was royal demesne until it was granted, probably by William Rufus in 1094, to the monks of Bermondsey (fn. 63); this grant does not mention Rotherhithe, which was, however, included in a later grant by Henry I in 1127, (fn. 64) and remained in the possession of the monastery until the Dissolution. (fn. 65)
The other moiety of Rotherhithe, which was at the time of the Domesday Survey included in the adjacent fee of Camberwell, became part of the honour of Gloucester. (fn. 66) Gilbert de Clare, Earl of Gloucester, claimed in 1278–9 to have view of frankpledge in Rotherhithe, as a part of the estates attached to his dignity from a date prior to the reign of John, and maintained that the vill had been acknowledged to be of the honour of Gloucester as the result of an inquisition after Richard his father had come of age, and had been conceded to him and his heirs in perpetuity. (fn. 67) In 1347 a fee or part of one in Rotherhithe was held of Hugh de Audley Earl of Gloucester, (fn. 68) and in 1440 a moiety of a knight's fee there was said to be held of Isabella Countess of Warwick, the inheritor of the honour of Gloucester. (fn. 69) Part of this fee was included in the manor of Rotherhithe, which in 1280 and afterwards was held by Robert Burnell, Bishop of Bath and Wells, partly of the Prior of Bermondsey for suit at his court, (fn. 70) and partly of the Earl of Gloucester for suit at his court of Camberwell. (fn. 71) The prior and convent granted to Robert and his heirs a way within the vill, to drive cattle to water in the prior's park which adjoined the Thames at Rotherhithe. (fn. 72) The bishop died in 1292, (fn. 73) while he was in attendance on the king at Berwick, (fn. 74) and he left as heir Philip the son of his brother Hugh. (fn. 75) This was Sir Philip Burnell of Acton Burnell in Shropshire, who married Maud daughter of Richard Earl of Arundel. He died in 1294, and his son and heir was Edward Lord Burnell. (fn. 76) The latter, at his death in 1315, held 5 acres of land in Rotherhithe of the prior, by service of 5s. and suit of court, and of the Earl of Gloucester 24 acres, of which 16 acres were below high water mark and 8 acres were dry. His heir was his sister Maud, the wife of John Lovel Lord Lovel de Titmersh. (fn. 77) She, after the death of this husband in 1315, married John de Handlo, (fn. 78) on whom, in conjunction with herself, the manor was settled in 1331. (fn. 79) In 1340 it was settled on John for his life, with remainder to Nicholas his son by Maud. (fn. 80) The name of Burnell was assumed by Nicholas. (fn. 81) He succeeded his father, who in 1346 died in possession of tenements in Rotherhithe, which included a messuage and land, and were held of the Prior of Bermondsey. (fn. 82) Sir Nicholas was summoned to Parliament, in 1350 and afterwards, as Lord Burnell. (fn. 83) He died in 1382–3, and left as heir a son Hugh. (fn. 84) This Hugh, kt., and Lord Burnell, called lord of Wocleygh, is said to have held the manor of Rotherhithe of the Abbot of Bermondsey when he died childless in 1420. (fn. 85) It then reverted to the heirs of Maud sister of Edward Burnell by her first husband John Lord Lovel. Her great - great - grandson William Lord Lovel de Titmersh, a knight before 1425, (fn. 86) died in 1455, and then possessed the manor. His heir was his son John, kt., (fn. 87) but Rotherhithe appears to have passed to his younger son William Lord Morley. The latter's son, Henry Lovel Lord Morley, was slain at the battle of Dixmuide in Flanders in 1489. (fn. 88) He left no children, but his property in Rotherhithe, described as 40 acres of land and pasture held of the Abbot of Bermondsey, had been settled on his cousin Francis Lord Lovel, created viscount in 1482–3 and attainted in 1485. The manor thus devolved upon the Crown. (fn. 89) It was granted by Henry VIII in 1515 to Gerard Danett, (fn. 90) who, however, surrendered it; and in the same year it was conceded to the Abbot of Bermondsey and his successors for the support of a solemn anniversary for the souls of the king's parents. (fn. 91)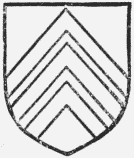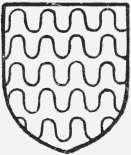 Another part of the Gloucester fee was held by the family of Utdeners (or Vitdeners). In 1202 Philip de Utdeners demised to the Prior of Bermondsey 13 acres of land in Rotherhithe to hold for four years, with reversion to the grantor, (fn. 92) and between 1210 and 1212 this Philip is returned as holding half a knight's fee in Rotherhithe of the honour of Gloucester. (fn. 93) His property passed to Alice Utdeners, who under Henry III owed 40s. for one fee in Rotherhithe to the aid for marrying the king's daughter. (fn. 94) In 1248 Alice daughter of Philip Utdeners and William Bolle and his wife Agnes conveyed to Laurence Fitz William customs and various services in Rotherhithe. (fn. 95) This was probably an alienation of the manor. In 1311 (fn. 96) and 1313 (fn. 97) lands in the parish were in the tenure of John de Drokensford, Bishop of Bath and Wells, and he is returned in 1314 as holding half a knight's fee in Rotherhithe of the honour of Gloucester. (fn. 98) By his sale or otherwise the manor afterwards devolved on the Crown. Edward III in 1367 and 1368 assigned to Robert de Sybthorpe, clerk, the great works which he had appointed to be done in his manor of Rotherhithe and elsewhere. (fn. 99) In 1372 he gave the custody of the reeds in the breach which pertained to the manor to Richard Glovere to hold for two years at an annual rent of 10 marks, (fn. 100) and in 1374 he made a like concession for four years to Ralph atte Gate. (fn. 101) He enfeoffed before the end of his reign John Duke of Lancaster, John Bishop of Lincoln, Henry Bishop of Worcester, and Robert de Aston and John Dipres, kts., of the manor. (fn. 102) These persons by grants of 1382 and 1386 gave it to the abbey of St. Mary Graces by the Tower, (fn. 103) and an exemplification of the enrolment of the indenture was made by Letters Patent in 1403. (fn. 104) In 1399 the abbot and convent received licence to grant the manor of Rotherhithe to the priory of Bermondsey. (fn. 105) A papal confirmation of the possessions of the abbey of St. Mary Graces in 1402 included a yearly fee farm of £20 paid by Bermondsey Abbey for this manor. (fn. 106) In 1428 the abbot owed to the aid 6s. 8d. for one fee in Rotherhithe, which pertained to Camberwell, and which Alice Utdeners once held. It had from of old been submerged by the waters of the Thames. (fn. 107) At the time of its dissolution Bermondsey Abbey duly rendered the rent of £20 to the abbey of St. Mary Graces for a manor of Rotherhithe. (fn. 108)
The details as to the possessions of Bermondsey Abbey in Rotherhithe at the time when the house was surrendered cannot be separated from those which concern Bermondsey and Deptford Strand. (fn. 109) The distinction between the manors in Rotherhithe which had been held by the monastery was not maintained when they were Crown possessions. A survey of February 1605–6 assigned to the manor of Rotherhithe territory which comprised the whole parish except some 50 acres. Pastures called Bruettesmersh and Brechefield had been conceded in fee farm to Robert Earl of Salisbury. (fn. 110) In 1608 James I granted to this earl and to his son and heir an annual rent of £20 from Bruettesmersh and Brechefield and adjacent land and from the houses and buildings situated on them and between Le Breach, which had belonged to the abbot and convent, and the river on the north, the river also on the north-east, Horseleas and Cowleas, both once of the monks, on the north-west, and Prestsmarsh on the south-east. The rent was derived also from Prestsmarsh and from certain appurtenant property in Bermondsey, and the grant included fishing and fishing rights in the open pool in Prestsmarsh. The amount suggests that the payment was that once made to the abbey of St. Mary Graces; but it was said in 1535 to be received by the monks of Bermondsey from Bruettesmersh and Brechefield, (fn. 111) and both Prestsmarsh and Bruettesmersh were held of the house of Bermondsey in 1362. (fn. 112) In 1608 also a fee farm or rents of £48 were conceded to the earl from the tenement or grange which had belonged to the monastery and the appurtenant lands, meadows and pastures. (fn. 113) He held in Rotherhithe when he died in 1612, (fn. 114) and he bequeathed to his heir the grange and demesne lands of Bermondsey. (fn. 115)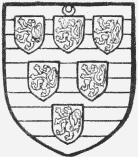 In 1614 the grant to him was repeated in favour of his son and successor William. (fn. 116) The manor of Rotherhithe was mortgaged by the king in 1625 to the mayor and commonalty of London. (fn. 117) Afterwards it was acquired by William Earl of Salisbury (probably during the interregnum, when he was persona grata with the government), for the manorial courts were held in 1668 in the name of James, third earl, immediately on his succession to the title. James, fourth earl, was lord from 1683. (fn. 118) He married Frances daughter of Simon Bennet of Beachampton in Buckinghamshire and of Witley Park in Surrey, (fn. 119) and in 1692 the manor was alienated to John Bennet, esq., brother-in-law and cousin of the countess. The courts were held in his name in 1706 and 1720, in that of Thomas Scawen from 1720 to 1739, and in that of Samuel Swinfen from 1740 to 1746. (fn. 120) It is suggested in the History of Surrey, by Manning and Bray, that Swinfen was a trustee for Sir Charles Wager, kt., Admiral of the White and Treasurer of the Navy. He in 1743 left as residuary legatee his wife Martha, from whom in 1748 the residue of her property was inherited by the widow of her husband's nephew Charles Bolton. This lady had been Martha Goldsworthy, and had since Charles Bolton's death married Francis Gashry, treasurer and paymaster of ordnance, in whose name the manor court was held in 1755 and who died in 1762. In 1777 the manor under the will of Mrs. Gashry passed to her nephew Philip Goldsworthy, who attained to the rank of major-general and who was colonel of the first regiment of Dragoons, first equerry and clerk marshal of the mews to George III after 1788 and member for Wilton. (fn. 121) In 1791–2 an Act of Parliament enabled him to grant building or repairing leases on Rotherhithe Manor. (fn. 122) He died in 1801 and bequeathed the manor to his unmarried sister Martha Carolina. She had been for many years governess to the princesses, the daughters of George III. She died in 1816 and bequeathed Rotherhithe Manor to her 'worthy friend and companion' Miss Gomm, who had been associated with her at the court, with reversion to Miss Gomm's niece, Sophia Louisa daughter of Lieut.-Colonel William Gomm, and with power to demise and lease lands on the manor for any term not exceeding sixtythree years in possession. Miss Sophia Gomm died, however, before her aunt in 1817, and Rotherhithe Manor was inherited in 1822 by her brother William Maynard Gomm, an officer distinguished in the Peninsular campaigns, who fought at Quatre Bras and Waterloo. He held the chief command in Jamaica from 1839 to 1842; from the latter date until 1849 he was governor and Commander-in-Chief in Mauritius, and from 1850 to 1855 he was Commander-in-Chief in India. He became colonel of the Coldstream Guards in 1863 and received in 1868 a field marshal's baton. He was made Constable of the Tower of London in 1871 and died in 1875. He had been awarded the rank of G.C.B. During his tenure of Rotherhithe Manor a considerable portion of the property was sold to make the Surrey Commercial Docks and 60 acres for the formation of Southwark Park. The manor was inherited by his widow Elizabeth, who died in 1877 and who bequeathed it in tail to her niece Emily Blanche, the wife of Francis Culling Carr, of the Madras Civil Service. With her husband and their children she assumed by royal licence in 1878 the additional surname of Gomm.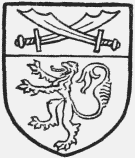 Mrs. Carr-Gomm died in May 1909 and the manor passed to her son, Mr. Hubert William Culling Carr-Gomm, who has been member of Parliament for Rotherhithe since 1906. (fn. 123)
A survey of the manor made in 1605 (new style) states that it extended
from a great Sluse or Common Sewer, the farthest point East the Close, is called Earle's Close, abutting on the Kings Meadowes; and unto the farthest part to the West to a Lane commonly called the West Lane abutting on the East part of St. Mary Magdalens. The length from the East part unto West of the said Mannor contains a mile and a halfe or near thereabouts; and from the North part, which is abutting on the River of Thames, unto the Utermost part Southward to the Common Sewer, abutting on divers Grounds of Detford Strand in the County of Kent, and the Breadth from the North to the South, contains three Quarters of a mile. The whole Compass wee do estimate to be three miles. There is within the limit of pasture and Meadow Ground the numbers of six hundred forty acres, besides certain lands belonging to the parson. (fn. 124)
The last manorial court of which there is record was held in March 1846. (fn. 125)
KING'S HOUSE
In 1370 a writ of privy seal ordered payment to Walter Forester, citizen and skinner, for lands and tenements in Rotherhithe, Bermondsey and Greenwich bought for the king's use; and Peter Conynger, bailiff of the king's manor of Rotherhithe, delivered to him £33 13s. 4d. for divers goods and chattels. (fn. 126) The king in the same year granted to Robert Crull for ten years, at an annual rent of £10, a place with barns, buildings called 'La Daierie,' a dovecote, arable land, rents, gardens, meadows, pastures, hedges, ditches, stock and other appurtenances, and a fishery called La Innerbreche, situated in the same parishes and all acquired from Walter Forester. He reserved to himself the hall with the chambers which belonged to it, the barns and stables between two great gates, La Utterbreche, Bruettesmersh (fn. 127) and a road. The tenant must repair his part of the premises and fell trees to mend the walls of the place and of the Thames. (fn. 128) The messuage let to Robert Crull followed the descent of the king's manor of Rotherhithe, (fn. 129) but the reserved house continued for a time to be Crown property. It is said to have been a residence of Edward III, (fn. 130) and Henry IV is alleged to have stayed in it while his leprosy was curing. (fn. 131) It has been identified, with great probability, with a house afterwards known as The Moated Place or King John's House. (fn. 132) Bermondsey Abbey, when dissolved, was in receipt of a yearly farm of £2 13s. 4d. from the mansion called Le Moated Place, (fn. 133) which in 1526 had been demised to Robert Lord Fitz Walter, called Lord Egremont, to hold for ninety-nine years for such rent. (fn. 134) In 1544 it was granted in fee, as a late possession of Bermondsey, to Robert Lawerde or Loorde, and it was then stated to have been formerly in the tenure of Matthew Dale, and before him in that of Lord Fitz Walter. (fn. 135) It was in the possession of Robert when he died in 1549; but he had apparently alienated a reversionary interest in it to Henry Polsted, the husband of his daughter Alice, (fn. 136) who had surrendered his acquisition to Henry VIII. In 1552 it was surveyed as part of the Crown possessions acquired by that king from Henry, and described as a messuage or mansion called 'Le Moted Place,' or 'The Lord Fitzwauter's Place,' with appurtenant tenements, orchards, and gardens, all held to farm by William Dale. (fn. 137) The queen granted it in 1576, with its wharf, 18 virgates of land and all 'le Barneyarde' to John Dudley and John Ayscough, enquires. It was then in the occupation of William Bayley. (fn. 138) In 1590 the queen gave it to Roger Rant, Peter Whetcombe and their heirs and assigns. (fn. 139) In 1651 a Parliamentary survey was taken of the messuage commonly called King John's House or The Moated Place, reputed to be part of the possessions of the late king. It consisted of a hall, kitchen and wash-house, several other rooms below stairs and six or seven chambers above stairs, a little courtyard, a stable and another yard. It was in the possession of certain potters who used it as a pottery and had built workhouses near it. They occupied under a lease from Henry Jessow of Rotherhithe, yeoman, who claimed to hold the premises in fee farm, but had not produced proofs of his title. (fn. 140)
CHURCHES
The church of ST. MARY consists of a chancel mainly formed by a small sanctuary recess, a nave of fair size, north and south aisles and a western tower. The whole structure is of brick except the stone spire which surmounts the tower, and dates from 1714, when the body of the church was rebuilt in its present form and the old church destroyed. A few years later the present tower and spire were built, and the spire was again rebuilt in 1861.
The whole building is of classical design, and is a good though simple example of its style. The bricks used are mainly yellow stocks, but red bricks are used in bands and at the openings. The latter have plaster architraves, and there is a heavy moulded plaster cornice and plaster quoining at the angles.
The interior is divided into three bays by two Ionic columns on either side, and the nave is ceiled with a plaster segmental vault, while the aisles are ceiled flat, all being cut up into panels by moulded plaster beams. The windows are in two stages, a pair in each bay, but the north and south galleries, for which this arrangement was made, have been removed. The west gallery, however, remains, and has a pair of good stairs with turned and twisted balusters leading up to it.
Externally the church is quite plain, with plain moulded architraves to the windows and a pedimented door. The tower is square and topped by a classical balustrade. Above this rises a cylindrical base supporting an open stone lantern of Corinthian columns, which supports a slender stone obelisk or spire.
There is a good carved reading-desk of early 18th-century date. The organ dates from 1764, and has a well-designed case. On the wall at the north-west of the north aisle is a brass with the figures of a man in a long fur-lined robe and his two wives in the fullhipped skirts, tight-fitting pointed bodices and ruffs of the early part of the 17th century. An inscription plate below it is to Peter Hill, one of the elder brethren of the company of the Trinity, and his two wives, 1614. A second plate is inscribed with the following verse:—
'Tho Hills be dead Hills will an act survives
His freeschole and his pension for the poore
Thought only by him, performed by his heir
For eight poor seamens children and no more.'
Above is also a shield of arms, but this is quite illegible, all the plates being much corroded. On the wall of the south aisle is a small painted inscription to Brian, Richard, Marke, Alize and Elizabeth, the three sons and two daughters of Nicholas Reynolds, citizen and goldsmith of London, and his wife Elizabeth. The only date given is that of Elizabeth, who died in 1593. To the east of the same aisle is a rococo cartouche ornamented with cherubs, &c., and bearing an inscription to 'Mr. Joseph Wade,' 1743, 'for many years King's carver in his Majesty's shipyards at Deptford,' and his wife Christian (Stephenson). In the north aisle is also a tablet to Captain Roger Tweedy, 1655, with a lengthy epitaph in somewhat lame verse in which the captain's spiritual career is set forth in nautical terms of a highly technical nature. Near it is an interesting tablet set up by the Secretary of State for India in Council in 1892 to the memory of Prince Lee Boo, who was buried in the churchyard in 1784. He was the son of Abba Thule, rapack or king of the island of Coorooraa in the North Pacific, on which the crew of the East India Company's ship Antelope were cast away in 1783, and where they were treated with great kindness by the inhabitants. The grave still remains in the churchyard. Externally against the west wall of the north aisle is a small stone tablet to Captain Anthony Wood, 1625, with a spirited relief of a three-masted ship in full sail. Another external tablet is to Captain Thomas Stone, jun., 1666. In the north aisle are also preserved an achievement of the royal arms, carved in wood and of early 18th-century date, and an oil reproduction of the frontispiece of 'The Eikon Basilike,' probably of Restoration date.
There is a ring of eight bells: the first seven by T. Lester, 1748, and the eighth by T. Mears, 1831. There is also a sanctus bell.
The plate consists of a silver cup of 1620, a silver cup, copy of above, and paten of 1672, 'ex dono Mathasi Crouch'; a silver paten of 1632, the gift of Aaron Woodcock; a silver paten of 1639; two of 1715, the gift of Capt. Plaford Clarke; a silver flagon of about 1666, presented in that year by Capt. Thomas Stone; two silver covers of about 1713; a silver alms-basin of 1703, and two almsplates of 1745, given in that year by Capt. Thomas Bayly; a silver salver, probably foreign, of early 17th-century date; and a silver spoon of about 1740.
The registers are as follows: (i) 1553 to 1630; (ii) 1630 to 1673; (iii) 1674 to 1698; (iv) 1698 to 1721; (v) 1722 to 1733; (vi) marriages 1733 to 1754, baptisms and burials 1733 to 1764; (vii) marriages 1754 to 1765; (viii) marriages 1765 to 1785; and (ix) marriages 1804 to 1812. Baptisms and burials are continued in three books running respectively between 1765 and 1792, 1792 and 1810, and between 1810 and 1812.
The ecclesiastical district of CHRIST CHURCH was formed in 1840. The church, consecrated in 1839, consists of a chancel recess, a broad nave of four bays, and a western tower. It is built of yellow brick and is designed in a poor Gothic style. There is a small churchyard.
The ecclesiastical district of ALL SAINTS was formed in 1842. (fn. 141) The church, which was built in 1840, consists of a chancel, vestry, nave and west tower and spire, all of white brick with stone dressings. The design is of an early English type. There is a gallery at the west end, and the nave is roofed in one span.
The ecclesiastical district of HOLY TRINITY was formed in 1842. (fn. 142) The church consists of a shallow sanctuary recess and a wide barn-like nave with vestibules and a tower at the west. The nave is lit by large lancet windows and the whole church is meanly designed in 13th-century style. The tower has an embattled parapet. The church was consecrated in 1838. (fn. 143)
The church of ST. PAUL in Beatson Street, a chapel of ease to the parish church, consists of a chancel, nave of five bays, north vestry and south porch. It is built of yellow stock brick with stone detail, and is designed in 13th-century style with an effectively high-pitched slated roof and small lancet windows. It was built in 1850. There is an ample churchyard now used as a small park.
The district chapelry of ST. BARNABAS was formed from St. Mary and All Saints in 1873. (fn. 144) The church consists of a chancel with vestry, a nave with aisles and a porch. It is built of yellow stock brick banded with red bricks and with stone detail and tile roofs. It was built from the designs of William Butterfield in 1870 and is in early 14th-century style. There is no churchyard.
The consolidated chapelry of ST. KATHERINE was formed out of parts of St. Barnabas, All Saints and St. James, Hatcham, in 1886. (fn. 145) The church consists of a chancel with vestries, a nave with north and south aisles and a clearstory, a south transept, and a narthex. It is built of yellow stock brick banded with red brick. The roofs are of slate and the whole building is poorly designed in 13th-century style. There is no churchyard.
On the south of Southwark Park is a small mission church of the Clare College Mission. It is built of red and yellow brick and dates from 1885. Besides the church are parish and club rooms, &c., a part of the latter forming additions made in 1893.
In the parish are the Roman Catholic churches of Our Lady of the Immaculate Conception in Rotherhithe Street, of St. Gertrude in Debenham's Road, and of St. Peter and the Guardian Angels in Paradise Street.
A Nonconformist meeting, denomination unspecified, was licensed in Rotherhithe in 1672. In 1725 (fn. 146) there was a Presbyterian meeting, and a Presbyterian meeting-house is mentioned in 1756. (fn. 147)
The Independent Southwark Park Church is in Lower Road and St. Winifred's Congregational Church in Hawkstone Road. The Baptists have a chapel in Maynard Road built in 1857, the United Methodists in Albion Street, and the Wesleyans in Lower Road and in Silver Street. There are also the Ark Church in Paradise Street, Rotherhithe Great Hall, and the Swedish Seamen's Church in Lower Road, a small building of yellow stock brick consisting of a semicircular apse and nave with a small bell gable, dating from the latter part of the 19th century.
ADVOWSONS
There is no evidence of a church at Rotherhithe before 1291, when its annual value was £6 13s. 4d., and it paid a yearly pension of £1 to the abbey of Bermondsey, (fn. 148) who had the advowson but did not appropriate the church. The king presented in 1337, (fn. 149) 1338 and 1339, while the possessions of the house were in his hands. In 1522 the abbot and convent demised one turn in the advowson to the assignees of Robert Hoogan, Thomas Henley and Robert Fayrwell, and in consequence a presentation was made in 1534–5 by William Bekworth and Robert May. (fn. 150) The yearly value of the rectory in 1535 was £19 9s. 8d., out of which sum 2s. 1d. was paid to the bishop for synodals, 7s. 7½d. to the Archdeacon of Surrey for procurations, and the old pension of 20s. to Bermondsey Abbey. A rectory-house and glebe lands were worth 40s. a year, and an annual increment of like amount had been conceded to the rector by the Abbot of Tower Hill. (fn. 151) The advowson was granted in 1560 to Ralph Bosseville, his heirs and assignees, (fn. 152) and he presented in 1560–1. Subsequently, however, the right of patronage underwent many changes of ownership. Thomas Ludwell, citizen of London, presented in 1562 and 1571, the queen in 1592, Edward Wingate, esq., in 1594, and John, Thomas and Richard Dawson in 1611. (fn. 153) In 1629 there was a conveyance by fine of the advowson to William Selby, gentleman, from Joshua Downinge and Robert Ball, (fn. 154) and another in 1640 to Jane Selby, widow, from Thomas Stanton and his wife Barbara, Henry Selby, clerk, and his wife Mary, Margaret Evans, widow, and Thomas Neville and Thomasina his wife. (fn. 155) Abraham Gardiner, citizen of London, presented in 1660, and Nicholas Hurleston (fn. 156) in 1661 and 1662. By the demise of the latter John Thornborough exercised the right of patronage in 1675. William Strong, citizen of London, presented in 1681 and Humphrey Whedrock in 1711. In 1721 James Duke of Chandos bought the advowson from Edward Stokes and others, and in 1735 he sold it to the master and fellows of Clare College, Cambridge. (fn. 157) It is still in their tenure.
In the end of the 13th or the beginning of the next century William le Gaunter of Rotherhithe enfeoffed Adam de Aldham of a curtilage in Rotherhithe, situated between Adam's tenement on the east, that of Hamo the physician on the west, the curtilage of Gregory de Rokesle on the north and the highway on the south. For this he had to render to the rector of Rotherhithe 5d. a quarter, and on Christmas Day a cock and a hen; to find also a man to work for the rector one day in autumn for the autumn works. The rector was to provide the latter with three meals, and give to the man and woman who delivered the cock and hen a meal in his house on Christmas Day. A rent of 1d. a year was payable to William. (fn. 158) Adam and Christina his wife conveyed the property to Hamo atte Churche of Rotherhithe and Margery his wife. The deed of feoffment makes no mention of the obligation of finding a man to work for the rector, but it imposes again the other burdens on the curtilage, with the additional rent of a clove gillyflower due to Adam. (fn. 159) At about the same date another feoffment occurred, which may concern the same holding. Hamo atte Felde, clerk, perhaps identical with Hamo atte Churche, granted to William de Rokesle and his wife Sarah a curtilage which he had bought of Adam de Aldeham. He gave a lamp and its light to the parish church, to remain there for ever for the souls of his parents, and he burdened the curtilage with a yearly rent of 8½d. to keep this light burning before the altar of St. Katherine the Virgin on Sundays and on feast days.
Thomas Gatacre was rector of St. Mary, Rotherhithe, from 1611. He states in his Discours Apologetical that he found 'a dwelling-house wilfully much negelected and defaced by the late incumbent's widow,' and the wharf before it 'ready to drop down.' The house was thatched with reed, and to prevent fire he covered it with tiles. He enlarged it until it was nearly twice its former size, 'for more convenient lodging of mine assistant, scribe, and a student, one or two, such of our own country as had left the university and were preparing themselves for the ministry, or strangers that come over ... to learn the language and observe our method of teaching.' Further, he gained ' a room of more capacity for the bestowing of my library.' He let the glebe and tithes for £100 a year, out of which sum he provided the stipend of a curate and other costs. A rentcharge had anciently been paid upon houses, but had lapsed, and his predecessor had failed to recover it. Gatacre finally obtained in its stead a yearly sum of £40, raised by assessment of the wealthier inhabitants. (fn. 160)
The chapel of ease of St. Paul is served by the clergy of the parish. The advowson of Christ Church belongs to Hyndman's trustees, that of Holy Trinity, All Saints, and St. Barnabas to the rector of Rotherhithe, and of St. Katherine to the bishop of the diocese.
CHARITIES
The most important of the old charities of Rotherhithe was the school, founded in 1612 by Peter Hills and Robert Bell for the education of eight sons of seamen. In 1712 £220 was raised by subscription in the parish to augment the foundation. About £900 was given in small benefactions during the next century. (fn. 161) In 1709 Josiah Bacon left £150 to buy land for bread for the poor and £700 to buy land for endowing a free school. (fn. 162) The former school was enlarged to educate, and partly to support, thirty boys and twenty girls beyond the original eight seamen's sons. (fn. 163) Bacon's school fund was augmented by small gifts amounting to about £350, and the two were finally amalgamated in 1849. (fn. 164)
Smith's charity is distributed as in other Surrey parishes, and there are upwards of fifty small charitable benefactions on record, including two to buy Bibles, one of £10 a year to buy a fat ox at Christmas for the poor, and one of £6 to make good deficiencies in other funds. (fn. 165)