Pages 221-223
A History of the County of York North Riding: Volume 2. Originally published by Victoria County History, London, 1923.
This free content was digitised by double rekeying. All rights reserved.
ACKLAM
Ackelum, Aclum, Laclum (xi cent.); Ackelom, Aclum on Tese (xiv cent.); Acclom, Aklome (xv cent.); West Acklam (xix cent.).
The parish of Acklam, which formerly included the township of Linthorpe and chapelry of Middlesbrough, (fn. 1) now covers an area of only 1,170 acres. The soil is sand and clay on a subsoil of Keuper marls. Turnips and potatoes are the chief crops grown, but more than half the land is pasture, and there are 12 acres of woodland. (fn. 2)
The land lies low, being but 50 ft. above ordnance datum in the south of the parish, though rising in places to 75 ft.
The village is situated on the main road from Stockton to Guisborough. Acklam Hall, for many years the seat of the Hustler family, (fn. 3) stands about half a mile to the east in a large park and is approached by a fine avenue of ancient firs and lime trees. It was built by Sir William Hustler in the reign of Charles II, but was entirely refronted and otherwise altered and restored about 1845. Additions were made to the house in 1911. As originally built, it was a plain two-story brick building with square-headed windows and a middle doorway, all with architraves and pediments, and a straight roof broken in the middle by a turret. There were extensive formal gardens on the north side. (fn. 4) The reconstructed elevations are of brick with curved gables, the later additions being of more pronounced Renaissance type.
A short distance north of the hall is the church of St. Mary, with a large moat beyond, whilst the vicarage stands near the village and highway.
Acklam is separated from Stainsby on the west by a little stream flowing into Stainsby Beck at Fleet Bridge, where were presumably 'the lane and bridges called Fleete Bridges,' which the inhabitants of Marton and Acklam were summoned for neglecting in 1650. (fn. 5) Reference to a little bridge called Stone Bridge (fn. 6) occurs some fifty years later; it probably stood in the north-east of Acklam where Marton West Beck divides it from Marton.
Manor
A 'manor' of 11 geldable carucates in ACKLAM and Ingleby Barwick, formerly of Earl Siward, belonged to Hugh Earl of Chester in 1086 (fn. 7); its soke extended over 24 carucates in Coulby, Hemlington, Stainton, Thornton in Stainton, Maltby, Cold Ingleby, Thornaby and Stainsby. The king also had 3 carucates in his hands and Robert Malet 1 carucate. (fn. 8) The royal lands were included in the fee of Robert de Brus at the conclusion of the survey, (fn. 9) and the history of the church on Earl Hugh's manor points to the conclusion that this also passed into the same hands, probably after 1120, when his son and heir-apparent perished in the White Ship. (fn. 10) An agreement between Whitby Abbey and Guisborough Priory, not later in date than 1138, mentions 4 carucates in Acklam held of Robert de Brus, (fn. 11) and in 1279 it was found that one knight's fee and half a carucate of land here were held of the heirs of the last Peter de Brus, as were three parts of a knight's fee in 1284–5. (fn. 12)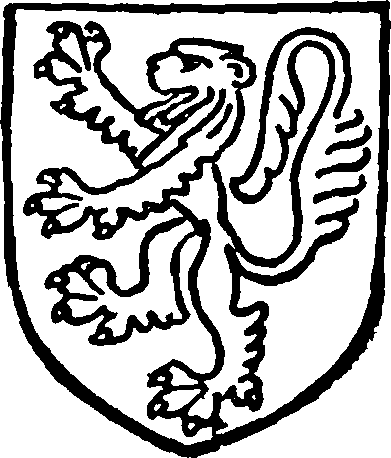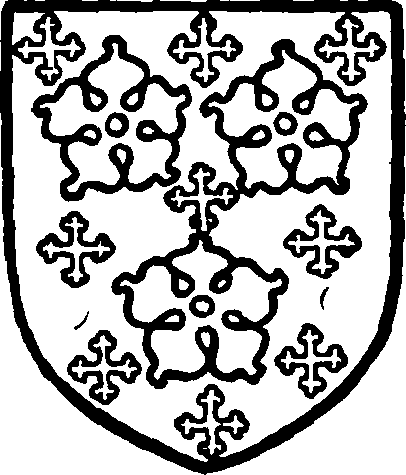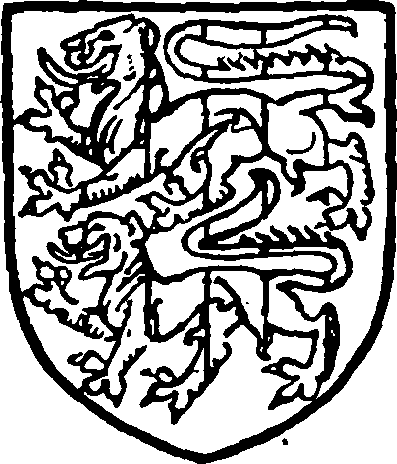 On the partition of the Brus inheritance (fn. 13) the overlordship of Acklam fell to the share of Lucy wife of Marmaduke de Thweng, and descended to her granddaughter Lucy, (fn. 14) who with her husband Bartholomew de Fanacourt settled it in 1346 on John Darcy, her granddaughter's husband. (fn. 15) Sir Richard Strangways, son of John's great-great-granddaughter Elizabeth, (fn. 16) was overlord at his death in 1488. (fn. 17)
Hugh son of Norman, Earl Hugh's tenant in 1086, (fn. 18) was perhaps succeeded by Alvered, or Alfred, lord in about 1120. (fn. 19) Roger, son of Alvered's grandson William de Acklam, (fn. 20) had two daughters, one of whom, Joan, was sole heir to her father's lands after her sister's death without issue. She was the wife of Ingram de Boynton. (fn. 21) William the son and heir of this marriage, who was living in 1256 (fn. 22) and lord of Acklam in 1284–5, (fn. 23) had been succeeded by his son Ingram before 1303. (fn. 24) From Ingram de Boynton Acklam descended to his eldest son Walter, (fn. 25) who died not later than 1340, when the manor was settled on his son Thomas with his wife Katherine. (fn. 26) From Thomas, lord in 1365, (fn. 27) Acklam descended to his son the second Sir Thomas Boynton, (fn. 28) who was succeeded in 1402 by his son Henry, (fn. 29) executed three years later for joining the rebellion of the Percys. (fn. 30) The manor of Acklam was granted with Kirk Leavington (q.v.) to Roger Thornton and was in his possession in 1428, (fn. 31) but afterwards reverted to Henry Boynton's heirs. William, his second son, is said to have held it after the death of his brother Thomas, (fn. 32) and in 1460 or 1461 Thomas son and heir of William died lord of Acklam. (fn. 33) From his son Henry, who was dead in 1495, (fn. 34) the manor came in direct line to Henry's grandson Matthew, seised at his death in 1540, when he left a son Thomas, aged three. (fn. 35) Thomas was succeeded in January 1581–2 by his son and heir Francis, (fn. 36) lord in 1613, and, it is said, until 1617. (fn. 37) Twenty years later Acklam was sold by his son Sir Matthew Boynton, bart., (fn. 38) to William Hustler. (fn. 39)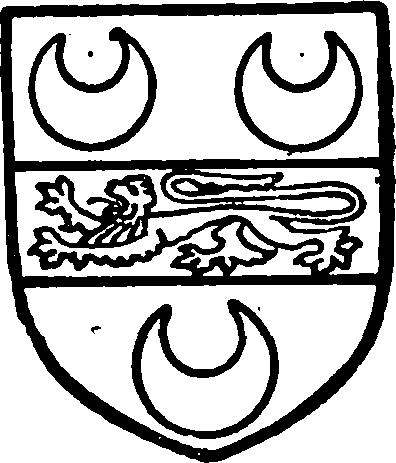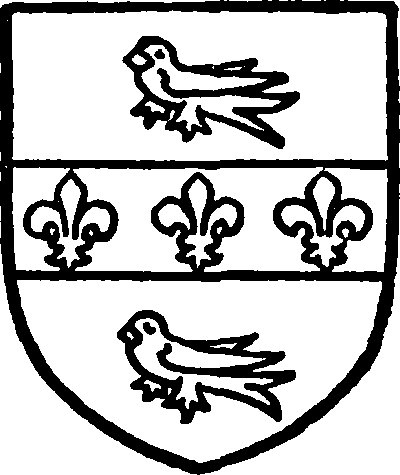 In January 1637–8 a moiety, and in 1644 the whole, of the manor was settled by William Hustler on trustees for the use of himself and of his wife Ellen after his death. William died in the latter year, his son William being then a minor. (fn. 40) Ellen with her second husband Edward Beaucock, M.D., made a settlement of a moiety of Acklam in 1653, (fn. 41) and of the whole manor in 1657, (fn. 42) probably on the marriage with Grace Savile of her son the younger William Hustler. (fn. 43) Sir William Hustler, their eldest son, lord in 1678, (fn. 44) settled his estates in tail on his sons Robert and James with remainder to his daughters. (fn. 45) In 1731 Robert had been succeeded by James, (fn. 46) on whose death, also without issue, in 1768, Acklam descended to his sisters. (fn. 47) Evereld, the youngest and last survivor, died unmarried in 1784, leaving three-fourths of the manor to her greatnephew Thomas son of Thomas Peirse and grandson of her sister Anne, who took the name of Hustler and received the whole manor by an act of partition in 1791. (fn. 48) On the death without issue of his elder son Thomas, lord in 1808, (fn. 49) Acklam descended in 1819 to Thomas Hustler, son of his younger son William, (fn. 50) who was succeeded in 1874 by his eldest son William Thomas Hustler. (fn. 51) He died in 1909; his nephew William Hustler Hustler, second son of his only sister Evereld Catherine Eliza wife of William Randolph Innes Hopkins, took the name of Hustler on his uncle's death and is now lord of the manor. (fn. 52)
In 1347 it was claimed that wreck of sea had been a liberty of the overlords of Acklam from time immemorial. (fn. 53) Free warren here was granted to Thomas Boynton about 1365. (fn. 54) The mill, which belonged to the manor in January 1581–2, (fn. 55) is probably the windmill reckoned amongst its appurtenances, with view of frankpledge, court leet and fishery in the Tees, in the next century. (fn. 56)
The history of a carucate in Acklam, once of Edmund and held by Robert Malet in 1086, (fn. 57) is not clear. It must have escheated to the Crown in 1106, (fn. 58) and was perhaps the carucate held in 1138 by Roger Sturmy (Esturmi), to whom no overlord was then assigned. (fn. 59) The Sturmys were sub-tenants of the Brus lords in the neighbouring parish of Marton (q.v.), and it is possible that their Acklam land is that part of the Brus inheritance in Faceby, Marton, Acklam and other townships which came to Margaret de Roos, (fn. 60) and from her before 1303 to Marmaduke de Thweng. (fn. 61) Sir John Lumley, his heir, had some rights in Acklam in 1431. (fn. 62)
In 1428 the Prior of Guisborough held land in Acklam and other townships which had formed part of the fee of Ingram de Boynton. (fn. 63)
Hilary daughter of Thomas de Joneby obtained licence to alienate rent here to the Prioress of Nun Monkton in 1311, (fn. 64) and in 1337 John de Fauconberg devoted land in Acklam and elsewhere to the maintenance of a chaplain in Skelton chapel. (fn. 65)
Church
The church of ST. MARY was entirely rebuilt in 1876 in the style of the 15th century and consists of chancel 19 ft. 6 in. by 14 ft. 6 in. with north vestry, aisleless nave 50 ft. by 17 ft. 3 in., and south chapel 23 ft. 9 in. by 10 ft., these measurements being internal. There is over the west gable an octagonal turret, surmounted by a short stone spire, containing one bell. The church is at least the third on the site, having replaced an 18th-century building described by Graves as a 'small modern structure,' consisting of chancel and nave, which about 1776 took the place of a mediaeval structure of uncertain date, the only record of which seems to be in Knyff's drawing (c. 1708), which shows it to have consisted of chancel, nave, south chapel and west bell-turret, the present building thus following the plan of its earlier predecessor. The external appearance, however, was not closely followed, the old building having had a lead-covered roof to the nave of considerably lower pitch than that of the chancel. The new design also differs in many other particulars from the old. The old building had probably been altered and repaired from time to time, Knyff's drawing giving little indication of its original date.
The present building is of stone with straight parapets and blue slated roofs and has a three-light pointed east window. The chapel opens to the nave by two pointed arches. The font, pulpit and all the fittings are modern. On the north side of the chancel in a modern recess is a recumbent female effigy supposed to represent Margaret Conyers (d. 1402), wife of Sir Thomas Boynton (fn. 66); the head rests on two cushions, the upper one of which has three shields, one with the arms of Conyers and the others with those of Boynton. The lower cushion has four shields: (i) a star of six points, (2) three roundels between two bends, (3) a saltire, (4) Boynton with a label of three points. The hands are clasped and the feet rest upon a dog. In the wall above is a fragment of a hood mould with a shield at each end bearing the Conyers and Boynton arms respectively. On the floor opposite, on the south side of the chancel, is another recumbent female figure, the head resting on a single plain cushion. The south chapel contains several mural monuments to members of the Hustler family, mostly of 18th and early 19th-century date.
The plate consists of a cup and cover paten made by Francis Crump of London in 1765 and a flagon of 1877. There are also a pewter paten and flagon. (fn. 67)
The registers begin in 1732.
Advowson
The church at Acklam mentioned in the Domesday Survey (fn. 68) was given by Alvered to Guisborough Priory at its foundation. (fn. 69) At the beginning of the 14th century it was described as a chapel and was held with the parish church of Stainton (fn. 70) (q.v.), the descent of which it followed (fn. 71) until 1860, when the patronage of the perpetual curacy of West Acklam, declared a vicarage in 1866, was transferred from the Archbishop of York to Thomas Hustler. (fn. 72) It has descended with the manor from that time. The dedication, unknown in 1808 (fn. 73) and 1842, (fn. 74) and said to be in the honour of St. John in 1872, is now in the honour of St. Mary. (fn. 75) In the 15th century there were in the church the lights of the Blessed Mary, Holy Cross and Saint Citha (Osith). (fn. 76)
There do not appear to be any endowed charities in this parish.