The Court of Chivalry 1634-1640.
This free content was Born digital and sponsored by AHRC and University of Birmingham. CC-NC-BY.
151 DAVY V NEVILL
Henry Davy of St. Catherine Cree, London, gent v Gervase Nevill of All Hallows, London Wall, surgeon
November 1637 - February 1638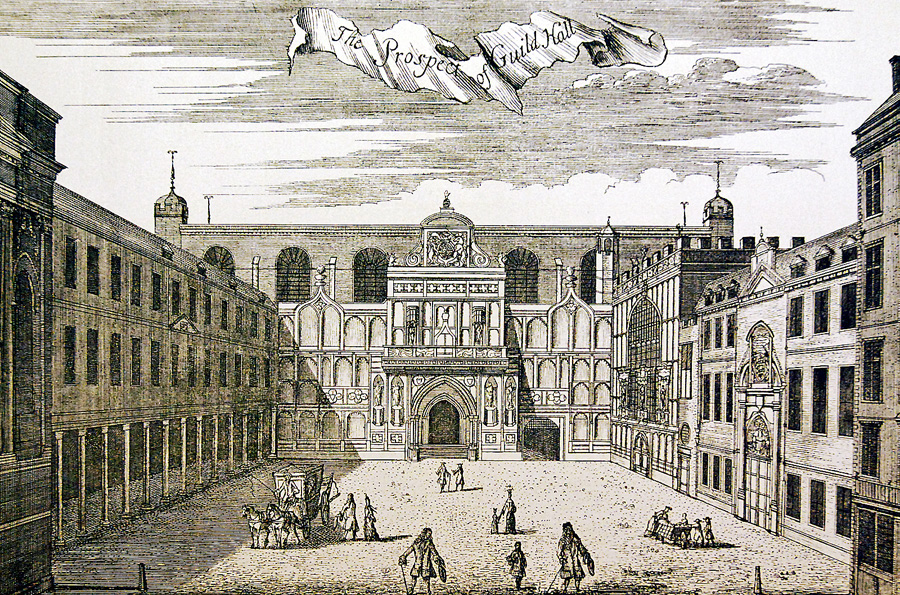 Abstract
Davy accused Nevill of having called him 'a coxcombe and the son of a tapster' in the presence of several people at the Guildhall, London, between September and November 1637 and process was granted on 21 November. Davy claimed to be a London merchant whose family had been gentry for up to 300 years. Nevill insisted that Davy's father was, in fact, the keeper of the Rose Tavern at Barking, and that he had been provoked by Davy threatening him with lawsuits. Davy was compelled to produce a certificate of his gentility from Sir William Le Neve, Clarenceux, in February 1638; but no further proceedings survive. [For Nevill's countersuit, see cause 459].
Initial proceedings
3/88, Petition to Arundel
This November, Davy was at the Guildhall, London, when 'Jervas Nevill, upon noe cause given him, tooke occasion to fall out with your petitioner and did then and there call your petitioner coxcombe and the sonne of a tapster, and gave him many other daringe and scandalous wordes, in the presence of divers credible witnesses.'
Petitioned that Nevill be brought to answer.
Duck desired Dethick to grant process, 21 November 1637.
Signed by Arthur Duck.
3/89, Plaintiff's bond
23 November 1637
Bound to appear 'in the Court in the painted Chamber within the Pallace of Westminster'.
Signed by Henry Davy.
Sealed, subscribed and delivered in the presence of: left blank, no signature.
17/3m, Libel
1. Davy was a London merchant whose family were descended from ancient gentry of up to 300 years' standing. Davy's father had been a grocer for up to 40 years, of honest name in the City of London, while Nevill was merely a surgeon.
2. Between September and October last at the Guildhall, Nevill had said 'that I was a coxcombe and the son of a tapster, which words were provocative of a duel'.
Dated 28 November 1637.
Signed by Arthur Duck.
Plaintiff's case
14/1y, Defence interrogatories
1. The witnesses were warned of the penalty for perjury and bearing false witness. Which of the parties were they more acquainted with?
2. Had they been instructed how to depose?
3. Was the witness related to either of the parties, and if so by what degree? Were they indebted or obliged to either of the parties and if so by how much?
4. Where and when was the 'pretended falling out', and who was present?
5. Was Nevill's ill language to Davy provoked by Davy who had said of Nevill: 'Sirrah, sirrah (divers and sundry times repeated), in a most disgraceful and abusive manner, it will cost me five hundred pound but I will make thee hold up thy hand at Barr, and go upon the twelve Godfathers for killing my mother and divers other base languages *and whether Nevill upon reply did not say I will prove myself a better gent [than] a tapster sonne* Declare the truth of what you know or heard'?
6. Were William Mann and one Woolsey present and how was it they came to be there?
7. To ask William Mann 'whether he be not deafe or somewhat slowe of hearing, insomuch that he cannot hear one speak unless it be in a very loud, gapeing manner'; and whether he was commonly accounted 'a very deaf man and one that can scarcely hear at all.'
8. Was Mann Davy's father-in-law, and would he swear anything to advantage Davy?
Had Mann been arrested upon a suit from Nevill a short time before for money that he owed for medicine and lodging, which his wife Catherine Mann had obtained from Nevill? Would Mann therefore swear anything that would be prejudicial or hurtful to Nevill?
9. Was Davy's father commonly known as a vintner and keeper of the Rose tavern at Barking, or another tavern, 'and one that drawes and sells wyne'?
10. Did the witness know Gervase Nevil and for how long? Was Nevill 'of ancient house and familie, and a man of good name and fame, of honest life and conversation, a quiet and friendly liver amongst his neighbours, and saving this business a man never questioned in law'? Speak the truth of what you know, believe or have heard.
No date.
No signature.
Summary of proceedings
Dr Duck acted as counsel to Davy and Dr Merrick to Nevill. On 28 November, Dr Duck, acting on behalf of Davy, produced as witnesses Roger Moseley, Adam Boddens and William Man. These witnesses were examined in January and February, and on 12 February 1638, Dr Duck produced a certificate of Davy's gentility from Sir William Le Neve, Clarenceux King of Arms.
Notes
Henry Davy (b. c.1610) may have been the son of Henry Davy of London, vintner and Alice, daughter of a Mr Miller of co. York. No Gervase Nevill is mentioned in the London Visitations. In 1638 one Henry Davy, a silkman, was the partner of Francis Allen, a future London alderman and leading Independent.
J. Jackson Howard and J. L. Chester (eds.), The Visitation of London, 1633, 1634 and, 1635, vol. I (Publications of the Harleian Society, 15, 1880), p. 221; K. Lindley, Popular Politics in Civil War London (Aldershot, 1997), p. 321.
Documents
Initial proceedings

Petition to Arundel: 3/88 (21 Nov 1637)
Plaintiff's bond: 3/89 (23 Nov 1637)
Libel: 17/3m (28 Nov 1637)

Plaintiff's case

Defence interrogatories: 14/1y (no date)

Proceedings

Proceedings before Maltravers: 8/30 (28 Nov 1637)
Proceedings before Maltravers: 1/5, fos. 1-15 (27 Jan 1638)
Proceedings before Arundel: 1/5, fos. 23-35 (3 Feb 1638)
Proceedings before Arundel: 1/5, fos. 38-56(12 Feb 1638)
People mentioned in the case
Allen, Francis, alderman
Boddens, Adam
Davy, Alice
Davy, Henry, gent
Davy, Henry, vintner
Duck, Arthur, lawyer
Dethick, Gilbert, registrar
Howard, Henry, baron Maltravers
Howard, Thomas, earl of Arundel and Surrey
Le Neve, William, knight
Merrick, William, lawyer
Moseley, Roger
Nevill, Gervase, surgeon (also Nevile, Neville, Nevil)
Man, Katherine (also Mann)
Man, William (also Mann)
Miller, Alice
Miller, Mr
Woolsey
Places mentioned in the case
Essex
London

All Hallows, London Wall
Guildhall
St Catherine Cree

Yorkshire
Topics of the case
allegation of illegitimacy
calling sirrah
denial of gentility
Herald
King of Arms
barber surgeon