Pages 51-52
Survey of London: Volume 10, St. Margaret, Westminster, Part I: Queen Anne's Gate Area. Originally published by [s.n.], [s.l.], 1926.
This free content was digitised by double rekeying and sponsored by English Heritage. All rights reserved.
XXI.—NO. 31 GREAT GEORGE STREET (Demolished).
General Description and Date of Structure.
The first appearance of this house is in a lease (fn. n1) of 4th November, 1755, of a parcel of land containing the thirteenth house from King Street. The house was not occupied until 1761.
The exterior was in plain brickwork in conformity with the adjoining premises. The entrance doorway had side lights, with a semicircular fanlight with radiating bars (Plate 56).
The front room on the ground floor had the walls panelled in plaster above the wood dado. The skirtings, dado rails and linings were carved in wood and enriched with fret ornament, while the door had a carved pulvinated frieze and moulded cornice (Plate 58). The mantelpiece and overmantel were also carved in wood (Plates 57 and 58). The rooms on the first floor had broad decorated borders to the ceilings painted in colour, with medallions in the corners containing masks. The mouldings to the cornices were also treated in colour. There was a small basket stove on the floor above with a tastefully designed front.
The main staircase, which terminated originally at the first floor, had stone steps and ornamental wrought-iron balusters of scroll design. At a later date it was continued to the upper floors in wood. An interesting wrought-iron lamp-bracket was on the first-floor landing (Plate 59). The back stair was also in stone, with iron balusters.
Historical notes.
According to the ratebooks the occupants of the house up to 1840 were:—
| | |
| --- | --- |
| | |
| 1761–86 | Naphtali Franks. |
| 1787–1803 | General Sir Wm. Fawcett. |
| 1804–5 | Lady Fawcett. |
| 1806–08 | Marquis of Thomond. |
| 1808–20 | Marchioness of Thomond. |
| 1821–22 | R. Lovell Gwatkin. |
| 1823– | Lord Bexley. |
On 15th May, 1765, Archibald Edmonstone and others sold (fn. n2) the premises to "Naphtali Franks of Great George Street … Esq." The ratebooks show that Franks had been in residence about four years before this. The house continued in the possession of his family until 4th June, 1803, when it was sold by his son, Jacob Henry Franks, to Olive Farrer, who on 27th July following conveyed (fn. n3) it to the Rt. Hon. Sir William Fawcett, K. B. Sir William is described as "of Great George Street," and the ratebooks show that he had been in occupation sixteen years.
Sir William Fawcett (generally spelt "Faucitt") was born in 1728. After a good education at the free school of Bury, Lancs, he obtained an ensigncy and served in the rebellion of '45. In 1748, he threw up his commission and joined, as a volunteer, the army besieging Maestricht. In 1751 he purchased an ensigncy in the 3rd Guards, and soon afterwards was appointed adjutant. He gave much study to the details of continental armies, and published translations of Marshal Saxe's Reveries or Memoirs of the Art of War and certain Prussian army manuals. After the outbreak of the Seven Years' War he was appointed aide-de-camp to General Eliott, and afterwards to the Marquis of Granby. He brought the news of the victory at Warburg to George II. in 1760, and so pleased the king by his fluency in German that he was immediately promoted lieutenant-colonel. He became Granby's chief adviser. After the end of the war he was employed in many military missions to the Continent. In 1781, he became adjutant-general at head-quarters, and about the same time was made Governor of Gravesend. In 1782 he was made K.B., and in 1796 attained the rank of general and was appointed Governor of Chelsea Hospital. After the disastrous Flanders campaign of 1794–95 several changes in administration had to be made, and in 1799, Fawcett was superseded as adjutant-general. From 1766 to 1772 he was resident at No. 8 Queen Square (now No. 15 Queen Anne's Gate, see p. 121) and in 1787 came to No. 31 Great George Street, where he died (fn. n4) on 22nd March, 1804.
His widow, Charlotte, who had been the wife of Dr. George Stinton, continued in the occupancy of the house in Great George Street until her death in 1805.
Murrough O'Brien, 5th Earl of Inchiquin, was created Marquis of Thomond in 1800. He died on 10th February, 1808, as the result of a fall from his horse in Grosvenor Square. (fn. n5) The marchioness, who continued to reside at No. 31 Great George Street, was Mary, daughter of John Palmer, of Torrington, Devon, and niece and heiress of Sir Joshua Reynolds. She died in 1820.
Nicholas Vansittart, 1st Baron Bexley, son of Henry Vansittart, Governor of Bengal, was born in 1766. After graduating at Christ Church, Oxford, he became a student at Lincoln's Inn and was called to the Bar in 1791. He took an interest in politics, and was the author of several pamphlets in support of Pitt's Government. He entered the House of Commons in 1796, and remained a member until 1823. In 1801 he was sent as special envoy to Denmark, and on his return was appointed Joint Secretary of the Treasury, a position which he held until 1804 and again in 1806–07. In 1805 he was Secretary for Ireland. From 1812 to 1823 he was Chancellor of the Exchequer, and in the latter year was created Baron Bexley. He died in 1851. He was at different times in occupation of two houses in Great George Street: (1) No. 36 from 1804 to 1812; and (2) No. 31 from 1823 until his death.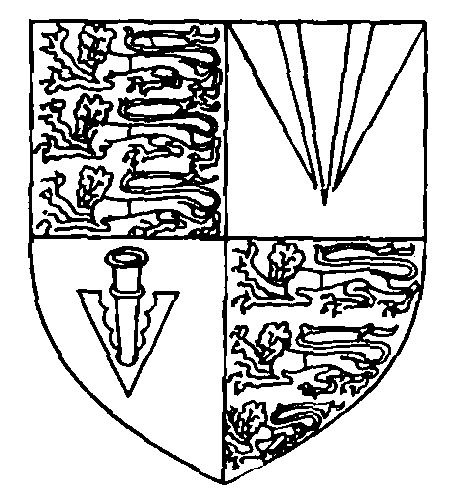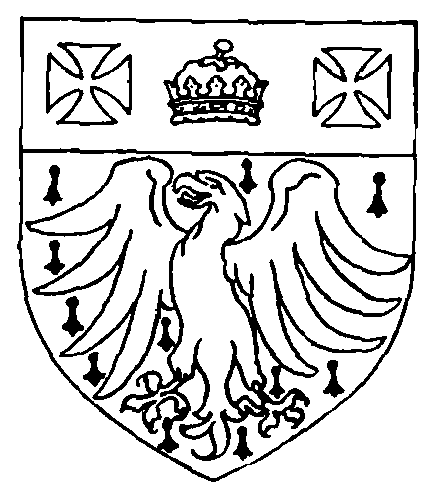 For particulars of William Page Wood, Baron Hatherley, a still later occupant, see page 37.
In the Council's Collection are:—
General exterior of premises (photograph).
(fn. n6) View of entrance doorway (photograph).
Cast-iron stove in entrance hall (photograph).
(fn. n6) Iron lamp-bracket and balusters to landing on first floor (photograph).
(fn. n6) Doorway in front room on ground floor (photograph).
(fn. n6) Chimney-piece in front room on ground floor (photograph).
(fn. n6) Detail of mantelpiece in front room on ground floor (photograph).
Decorations to ceiling, front room on first floor (photograph).
Decorations to ceiling, rear room on first floor (photograph).
Basket stove, front room on second floor (photograph).
(fn. n6) Ground and first-floor plans (measured drawing).