Page 34
Survey of London: Volume 42, Kensington Square To Earl's Court. Originally published by London County Council, London, 1986.
This free content was digitised by double rekeying and sponsored by English Heritage. All rights reserved.
Kensington Improvement Scheme of 1868-71 (pp. 83-5). All demolished
a. (left). Looking west along Kensington High Street in c. 1893.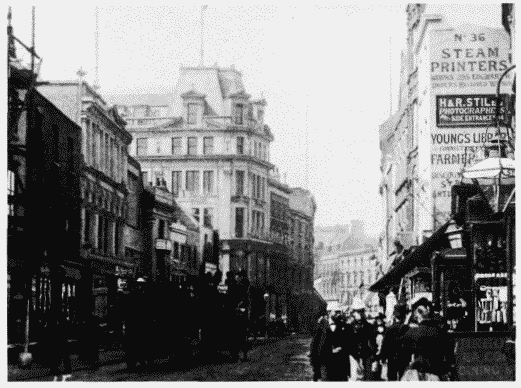 43-71 (odd) on left. Nos. 63-65 (with flag) heightened for Barker by Alexander Peebles, architect, 1886-7 (p. 87)
b. (right). Derry and Toms at Nos. pp-121 (odd) Kensington High Street (left to right), decorated for peace decorations in 1919.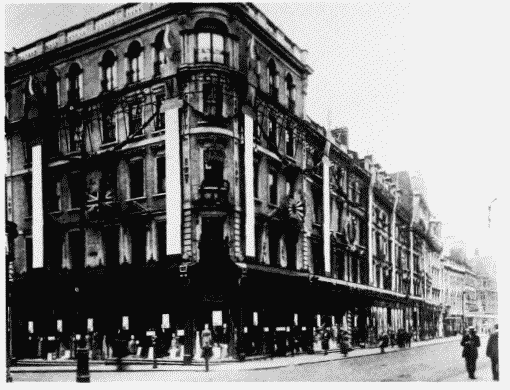 Nos. 99-101 heightened by Josiah Houle, architect, 1892 (p. 89)
c. (left). Kensington Fire Station at corner of King Street (left) and Ball Street in 1904.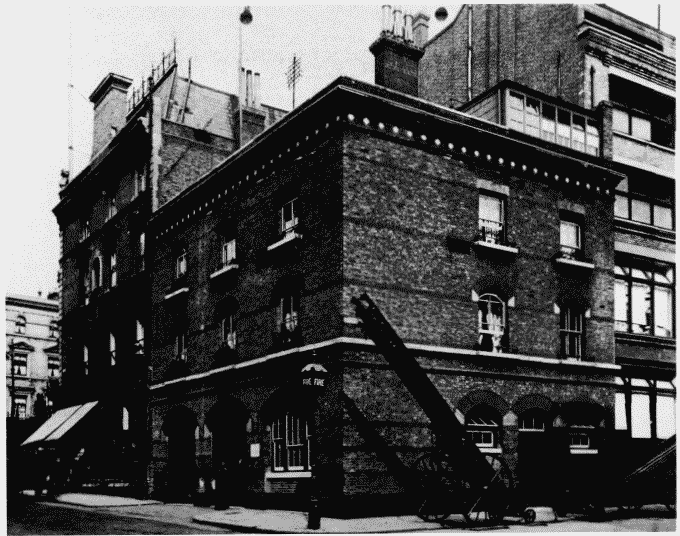 Edward Cresy, architect, 1870-1 (p. 84)
d. (right). Barkers, block at corner of Young Street (right) and Ball Street after fire of 3 November 1912 (p. 88)