Pages 165-180
A History of the County of Chester: Volume 5 Part 2, the City of Chester: Culture, Buildings, Institutions. Originally published by Victoria County History, London, 2005.
This free content was digitised by double rekeying. All rights reserved.
PROTESTANT NONCONFORMITY
Early Presbyterians And Independents
The beginnings of Dissent in Chester can be traced back at least as far as William Prynne's visit of 1637, when, as a prisoner on his way to Caernarfon, he was entertained by several leading citizens, including Calvin Bruen, Peter Leigh, and members of the wealthy Mercers' company, a kindness for which the hosts suffered fines and imprisonment. (fn. 1) As early as 1641 Samuel Eaton preached Congregationalism in a sermon at St. John's, and after the fall of the city in 1646, as chaplain to the garrison, established the first Independent congregation in the city. He soon resigned and was succeeded by John Knowles, a brilliant preacher but a Socinian. (fn. 2) Knowles was later ejected and nothing more is known of the congregation, although Eaton certainly preached in Chester in the mid 1650s when at least two mayors, Edward Bradshaw and Peter Leigh, appear to have had Independent sympathies. (fn. 3) They and others of like outlook seem eventually to have gravitated towards Thomas Harrison, a former chaplain of Henry Cromwell in Ireland and minister of St. Oswald's 1660–2. (fn. 4)
Despite the presence of such an influential group of Independents, in Chester as in the rest of Cheshire Presbyterianism was from an early date the dominant form of non-Anglican Protestantism. In 1648 five of the city's ministers, Henry Massey of St. Oswald's, John Glendal of St. Peter's, Thomas Upton of Holy Trinity, William Peartree of St. Mary's, and Benjamin Ball of St. John's, signed the Cheshire Attestation to the Testimony of Our Reverend Brethren of the Province of London, condemning Independency. Two, Upton and Glendal, retained influence in Chester until their ejection in 1660 and 1662 respectively, (fn. 5) while another Presbyterian, William Cook, curate of St. Michael's c. 1650–62, played a leading role in persuading the people of Chester to support Sir George Booth's rebellion in 1659 and was briefly imprisoned in London for his pains. (fn. 6)
From 1662 Chester had a number of Dissenting communities, focused upon ministers ejected from benefices within the city itself or elsewhere in the neighbourhood. William Cook, deprived of his living at St. Michael's despite his earlier efforts in the royalist cause, established a Presbyterian congregation of perhaps 50 or 60 people in the city, but soon came to the attention of Bishop Hall and in 1663 was imprisoned in the city gaol. After the passage of the Five Mile Act he withdrew to Puddington, seven miles away. (fn. 7) Peter Leigh, the ejected Presbyterian incumbent of St. John's, seems similarly to have remained in Chester until 1665. (fn. 8) The principal Independent conventicle, numbering as many as 100, met at the house of yet another local ejectee, Thomas Harrison, the former minister of St. Oswald's; he was still active in 1665 when Sir Geoffrey Shakerley, the governor of the castle, broke down the doors of his meeting and arrested over 30 worshippers, including Harrison himself, the former mayors Peter Leigh and Edward Bradshaw, Major James Jolly, and Mr. Gregg, the examiner of the palatinate exchequer. Described as 'of the first and worst stamp of sectaries', they were brought before the mayor and fined. (fn. 9) Shortly afterwards Harrison was imprisoned and securities were taken from Jolly. (fn. 10) In 1665 Harrison introduced a young pupil, John Bailey, into Chester, but he too was imprisoned. (fn. 11) Harrison later withdrew from the city. (fn. 12)
Incoming ministers included John Wilson, a Presbyterian ejected from Backford in 1662, who took a house in Chester in which he held well attended meetings until he too was imprisoned. (fn. 13) Others were itinerant. William Colly, ordained priest in 1661, preached in and around Chester for several years, until in 1671 he was induced by Bishop Wilkins's 'soft interpretation of the terms of conformity' to accept a curacy at Churton Heath chapel. (fn. 14) John Gartside, a Presbyterian minister based primarily in Derbyshire and east Cheshire, also preached in the city 'very privately' between 1662 and 1672. (fn. 15)
In the earlier 1660s bishop and governor were active persecutors, and several leading adherents, in particular the pastors, suffered imprisonment under the Conventicle and Five Mile Acts. (fn. 16) The authorities believed that despite their efforts Chester remained the centre of a vigorous Dissenting community, and indeed members of that community were still a dominant force in such prominent local institutions as the Mercers' company. (fn. 17) In 1666 Shakerley alleged that the city was 'swarming with cardinal nonconformists', who had so penetrated the local magistracy that there was little hope of their being punished. (fn. 18) More relaxed attitudes came only with the advent of Bishop Wilkins in 1668 and the promulgation of the Declaration of Indulgence in 1672. (fn. 19) In accordance with the Declaration a number of meetings were licensed in the city, and by the end of the year there were complaints that the nonconformist congregations had grown so much that the city's parish churches were emptying. (fn. 20) Perhaps the most important and enduring of the Dissenting meeting rooms was that in White Friars, in the house of Anthony Henthorn, a sugar merchant, to which William Cook returned to preach in 1672. Cook, who was licensed to hold both Presbyterian and Independent meetings, continued to minister to his congregation until 1682. The application of another pastor, the Presbyterian William Wokey, to preach in Henthorn's house in 1672 was, however, denied. (fn. 21)
The city's other principal meeting in the 1670s was in Northgate Street, where John Wilson, the former vicar of Backford, was licensed to preach to Presbyterian and Independent congregations in the house of Catherine Booth, daughter of George Booth, Lord Delamere. A popular pastor, who ministered to a large congregation thronging the hall, galleries, and part of the courtyard of Booth's house, Wilson died within a year or so of the Declaration. (fn. 22) His work was probably carried on by the Presbyterian William Jones, who like Wilson was licensed to preach in Booth's house in 1672. (fn. 23)
Other Presbyterian pastors licensed in 1672 included John Glendal, the minister ejected from St. Peter's in 1662, and Ralph Hall, ejected from Maer (Staffs.) in 1662 and granted permission to teach in Grange Lane (presumably Barn Lane) and also at Weaverham. A further Presbyterian meeting was permitted in the house of Hugh Harvey. (fn. 24) The Independents were less numerous. A licence was granted to Thomas Harrison, but he seems to have returned shortly afterwards to Dublin, where he died in 1682, and another meeting was permitted in the house of Henry Williamson. (fn. 25)
When the decade of toleration inaugurated by the Declaration of Indulgence ended in 1682 there were three main Dissenting congregations in Chester, those of Cook, Hall, and John Harvey, a former rector of Wallasey present in the city by 1680. (fn. 26) All three were broken up by the new persecution. Hall and Cook ceased to preach in 1682 and both died in 1684. (fn. 27) Harvey, however, preached privately and survived, assisted by visiting ministers. (fn. 28)
Late in 1686 the Presbyterian Matthew Henry paid his first visit to Chester, preaching at Henthorn's house in White Friars and at the houses of Harvey and Jolly. He made a good impression and was asked to come again. With the proclamation of the Declaration of Indulgence in 1687 Henry, who had just been ordained in London, came to Henthorn's house as preacher, at the request of Henthorn himself and Edward Greg, perhaps to be identified with the member of Harrison's congregation arrested in 1665. The assent of Harvey, the only surviving minister in Chester, had been obtained. Before Henry's arrival the congregation ceased to meet in Henthorn's hall and paid for the conversion of a large adjoining stable into a permanent meeting house. (fn. 29) Initially services were held at church time in the morning, but were delayed in the afternoon until evensong was over. When Lawrence Fogge, one of the prebendaries of the cathedral, informed Greg that the separation was 'schismatical at any time' the practice was abandoned and both meetings were allowed to coincide with church services. Henry's new arrangements were also followed by Harvey at his house in Bridge Street, where meetings had hitherto been held only in the evening. (fn. 30)
A proposal from Henry to unite his congregation with Harvey's was refused, and he ministered to 45 hearers, chiefly former adherents of Cook and Hall. Thereafter the number of communicants rose rapidly, reaching 250 within three years and necessitating the enlargement of the meeting house in 1691. (fn. 31)
Henry and Harvey both joined the newly founded Cheshire classis in 1691. Their increasing co-operation was reflected in their joint participation in solemn monthly public fasts in the summers of the 1690s. (fn. 32) Owing to difficult relations with Henthorn's grandson, Henry's congregation moved in 1700 to a newly built chapel. (fn. 33) The first purpose-built chapel in Chester, it was built of brick, with three gables, two tiers of roundarched windows, and a central entrance. Inside there were two arcades of tall timber columns, with the pulpit placed between the windows on the north wall. (fn. 34) The chapel lay between Trinity Street and Crook Street, the land on the Trinity Street side being used later as a burial ground. (fn. 35) It was originally known as the Crook Street chapel, but by the 19th century the land between it and Crook Street had been built up, and it was generally referred to as the Trinity Street chapel.
By 1700 Harvey had died and been succeeded by his son Jonathan. The two congregations continued to cooperate. Harvey, however, was in poor health and soon after 1706 abandoned his meeting house in Bridge Street and resigned his ministry. His congregation decided to unite with Henry and in 1707 a gallery was added to the chapel in Trinity Street to accommodate them. By then there were 350 communicants and a normal congregation of 300. (fn. 36)
After rejecting many overtures from congregations elsewhere, Henry left Chester in 1712 to take up an appointment in Hackney (Mdx.), but died only two years later while visiting Cheshire and was buried in Holy Trinity church. (fn. 37) He was replaced at Trinity Street in 1713 by John Gardner, whose ministry lasted until 1765. (fn. 38)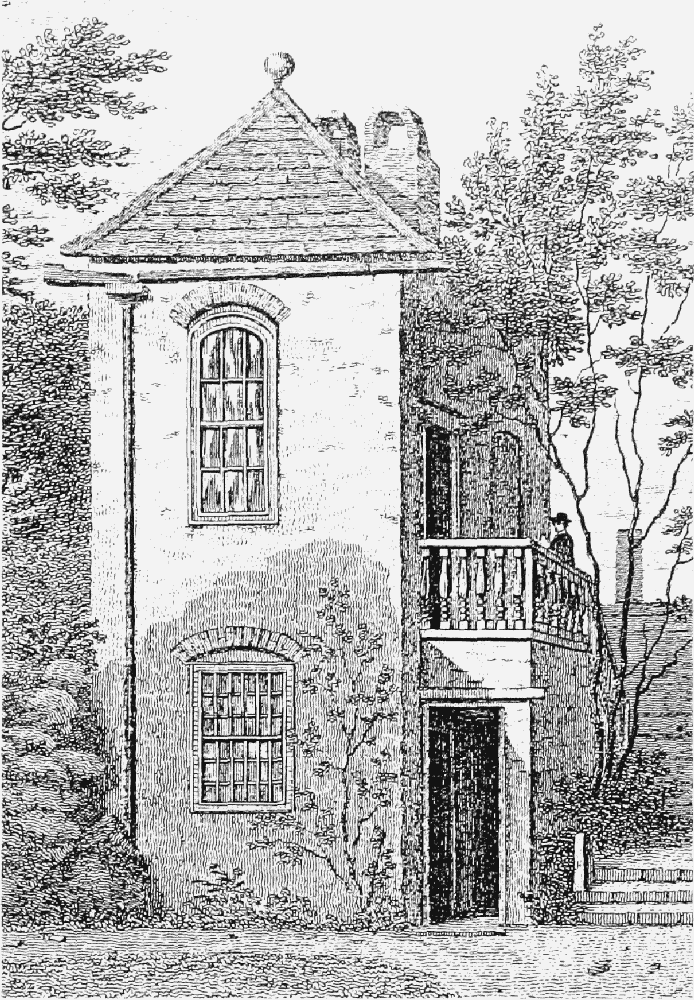 Chester remained a centre of predominantly Presbyterian Dissent for some time after Henry's departure. By 1720 Gardner was estimated to have 1,000 hearers, and his regular congregation included many gentlemen. (fn. 39) In the 1720s and 1730s the trustees of the Trinity Street chapel received large bequests in aid of Presbyterian ministers and divinity students. (fn. 40) From about 1750 Unitarian views gained a growing hold over the congregation. Gardner himself seems to have inclined towards unorthodoxy, and in 1751 he appointed a new assistant, John Chidlaw, of decidedly Unitarian opinions. Matters came to a head in 1765 when Gardner died and Chidlaw became sole minister. In 1768 there was an orthodox secession, mainly from the gallery where, perhaps, a differing religious tradition had been maintained since the arrival of John Harvey's followers in 1707. (fn. 41)
The new meeting started in a small room belonging to the Smiths' company on the south side of Commonhall Street, formerly the city corporation's common hall. (fn. 42) In 1769 the congregation invited Dr. Jenkins, a Baptist minister from Wrexham (Denb.), to preach; he later affirmed that the group, which numbered c. 200, included only two or three from Chidlaw's congregation and that it was composed mainly of former Baptist and Methodists. Jenkins, who ministered to the congregation until early in 1770, professed himself anxious not to sponsor a permanent separation from Chidlaw, but interest was such that in 1770 the meeting moved across the street to larger premises. In 1772 the congregation was formally constituted an Independent church, and obtained a settled pastor, William Armitage. (fn. 43)
Congregationalists
William Armitage's appointment as pastor of the Commonhall Street Independent church in 1772 marked the beginnings of modern Congregationalism in Chester. In 1776, when it numbered c. 78 members, the congregation decided on new buildings in Queen Street. A brick chapel accommodating c. 900, a vestry, and a minister's house were built and services began on the new site in 1777. (fn. 44) In 1778 the incumbent of St. John's, whose parish included Queen Street, and his colleague at St. Mary's reported that the number of Independents was increasing; (fn. 45) by 1789, however, another vicar of St. John's alleged that the congregation was in decline and consisted of no more than ten or eleven families 'of the very lowest class'. (fn. 46) Armitage died in 1794 and until 1813 was succeeded by ministers whose generally short tenures were interspersed with prolonged vacancies. (fn. 47) The congregation, which in 1806 became one of the founding members of the Cheshire Congregational Union, seems, however, to have increased; in 1803 a Sunday School opened in Queen Street, and in 1812 a large and expensive gallery was erected in the chapel. (fn. 48) By 1814 there was also a preaching station at Great Boughton in Philip Oliver's old chapel, (fn. 49) which was still in use in 1840. (fn. 50)
Congregationalism briefly became fashionable in Chester between 1813 and 1818 with the ministry of John Reynolds, a former army officer and son of George III's physician, and for a while the congregation included leading families and officers from the garrison. (fn. 51) In 1838 the chapel was enlarged and adorned with a neo-Grecian facade of white stone with Doric columns in antis. The cost, with that of ancillary buildings, encumbered the church with debt for 20 years. (fn. 52) The Queen Street chapel was exceptionally successful under Richard Knill (1848–57) and survived the troubled pastorate of P. C. Barker (1865–9), who alienated many of the congregation before he eventually became an Anglican priest. (fn. 53) In 1851 the Congregationalists ranked third in numbers in Chester after the Anglicans and Wesleyans. (fn. 54) A Pleasant Sunday Afternoon Brotherhood was formed at Queen Street in 1892 and was at its height c. 1910, when it claimed an active membership of c. 700; (fn. 55) it continued until 1962. (fn. 56) The mother church at Queen Street remained the main focus of the movement in Chester until shifts in population from the city centre to the suburbs deprived it of its members. The church burned down in 1963, and in 1964 the congregation was dissolved. (fn. 57) The remains of the old building were largely demolished in 1978, except for the facade, retained as part of a Tesco supermarket, and a Doric screen from the lecture hall, resited at the northern end of a truncated Queen Street. (fn. 58)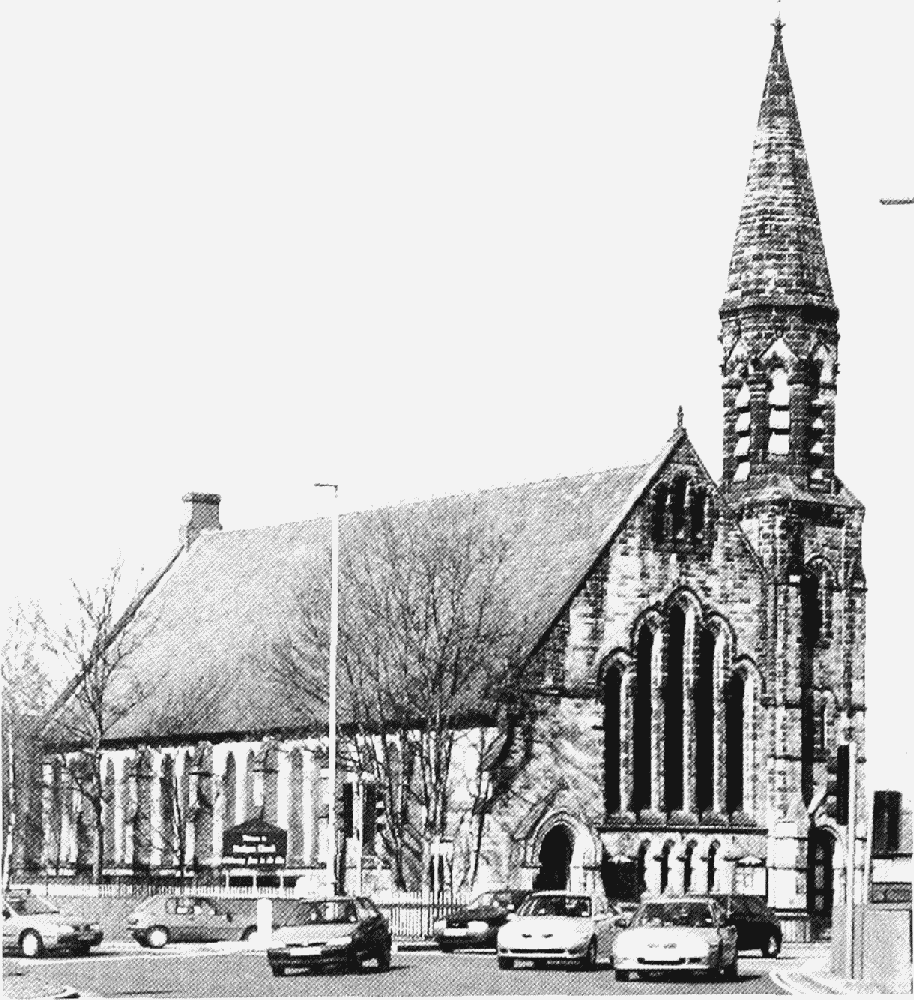 In the mid 19th century Congregationalists proved adept at promoting new causes, and by 1851 there were four places of worship and c. 900 attenders at evening services. (fn. 59) The movement was first augmented by Mount Zion chapel in Commonhall Street, which in 1842 severed its links with the Calvinistic Methodists and adopted the principles of Congregationalism. (fn. 60) In 1875 Mount Zion moved to new premises in Upper Northgate Street, where it was apparently joined by a congregation which had met in the Music Hall in the 1850s and 1860s. The chapel, in the Early English style, of brick with a front and spire of Storeton Hill stone (Fig. 95), remained in Congregational hands until 1967. (fn. 61)
At Great Boughton, although there was no formal congregation, a Sunday school was carried on in Sandy Lane. (fn. 62) In 1863 Queen Street appointed a committee for the erection of a chapel. Land in Christleton Road was purchased in 1864 and in 1866 a chapel accommodating 150 adults was built to designs by T. M. Lockwood. In 1867 the chapel was constituted an independent church with a nucleus of 15 members. A new building of red brick in an Early English style, accommodating 450 worshippers, opened next to the 1866 building in 1873 (fn. 63) and remained in use until 1976. (fn. 64)
At Handbridge a Sunday school established by Philip Oliver was continued under the auspices of Queen Street. A school room, purchased in 1863, closed in 1866 but reopened in 1868. In 1879 a Congregational church was formed in Oliver's old building in Greenway Street and in 1880 a new chapel of red brick with lancet windows was built on a new site in the main street of Handbridge. (fn. 65)
At Upton a handful of members of the Queen Street church, including one of the deacons, started open-air services in 1858 and built a chapel in 1860. It was replaced by a new church in 1900, enlarged in 1928 and 1965. (fn. 66)
In Hoole an iron mission room built in Walker Street in 1894 became a branch chapel of Queen Street in 1908 (fn. 67) and a separate church c. 1937. (fn. 68)
In the 20th century further new congregations were established in the suburbs. An iron chapel opened in Whipcord Lane in 1909. (fn. 69) At Blacon, Free Church services held from 1943 in a garden hut at a private house evolved into a Congregational church which had its own temporary premises on Saughall Road from 1949 and built a small chapel there in 1963. (fn. 70) In 1958 the church in Walker Street was replaced by a new and larger building in Hoole Road, of brick with a steeply pitched roof. (fn. 71) With the closure of Northgate church in 1967 many members joined an augmented church at Upton, where in 1969 work began on an extension to church and hall. (fn. 72) In 1964 the congregation of Queen Street was reconstituted as a new church in Green Lane, Vicars Cross. Besides those new buildings, earlier churches were still in use at Great Boughton, Handbridge, and Whipcord Lane in 1972, when the Congregational Church in England and Wales joined with the Presbyterian Church of England to become the United Reformed Church. (fn. 73) After the closure of the church at Christleton Road in 1976, (fn. 74) the U.R.C. joined with the Methodists in establishing the Caldy Valley Neighbourhood Church in 1983, which met at first mainly in Boughton Heath primary school before opening a new building in 1984, known locally as 'St. Sainsburys' from its location next to Sainsbury's supermarket on the Chester eastern bypass. (fn. 75)
There were also Welsh-speaking Congregationalists in Chester by 1850. They occupied a small brick chapel in Back Brook Street until 1860, when they bought the chapel in Pepper Street formerly used by the English Presbyterians. In 1870 they moved to a new building in Albion Park (later Albion Street), of brick with stone dressings in an eclectic Gothic style. (fn. 76) A second congregation formed in the 1870s in Frodsham Street had returned by 1884 to Back Brook Street, where it remained until 1894 when the Penri Memorial Chapel, of brick with a Decorated Gothic west window, was opened in Gorse Stacks. In 1898 the pastor, Ezra Johnson, sold the chapel to the Welsh Baptists, allegedly without the consent of the trustees, and the congregation evidently dispersed in acrimony. (fn. 77) The Albion Street chapel chose not to enter the United Reformed Church in 1972 and instead joined the Union of Welsh Independents, but closed in 1985. (fn. 78)
Later Presbyterians
Presbyterian Church of England
There was no orthodox English Presbyterian cause in Chester between 1768 and 1845, when a church belonging to the Presbyterian Church in England was founded by Major Anderson and Robert Barbour, the latter the driving force of the Presbyterians' Home Mission Committee. A chapel was rented in Pepper Street and by 1847 there were 19 communicants. The first minister was appointed in 1852 and numbers grew, partly because of Scottish migration to Chester to work on the railways and in other industries. (fn. 79) In 1857, with assistance from Barbour, a site was purchased in Newgate Street, and in 1860 a new church opened. Of brick with a stone front in the Decorated style, it was designed by the Liverpool architects J. M. and J. Hay in consultation with James Harrison, (fn. 80) and was extended by the same practice to include a lecture hall in 1884. (fn. 81) In the 1870s a missionary Sunday school was established in Commonhall Street. Thereafter the congregation remained relatively steady with 93 members on the communicants' roll in 1894 (fn. 82) and c. 200 in 1960. (fn. 83) In 1972 it became St. Andrew's United Reformed Church, (fn. 84) and remained open in 2000.
Philip Oliver Connexion
Philip Oliver (1763–1800), a descendant of the Chester puritan John Bruen, was ordained by Bishop Porteous of Chester in 1787 and licensed to the chapelry of Bruera. (fn. 85) There he experienced an evangelical awakening, but shortly afterwards left Cheshire in poor health. When he sought to return, Bishop Cleaver, who had little love for evangelicals, did not offer him a living, and Oliver became a communicant member of the Queen Street Congregational chapel. In 1793 he began to conduct his own services on Sunday evenings at Boughton Lodge in Sandy Lane, where he converted outbuildings into a chapel, and soon afterwards forged links with the founder of Welsh Calvinistic Methodism, the Revd. Thomas Charles of Bala (Merion.), by whom he was persuaded to abandon the Anglican liturgy. (fn. 86)
Before Oliver died in 1800 he established other meetings at several places in the vicinity of the city, including Handbridge. His chapels formed a separate connexion under a scheme of government which achieved its final form in 1816. Supervision of them fell after Oliver's death to Thomas Charles, but because of the latter's responsibilities in Bala his duties were largely fulfilled by others, either ministers known personally to him or men trained in Lady Huntingdon's college at Cheshunt (Herts.). Her connexion was anxious to establish a new church in the city centre, and eventually Jonathan Wilcoxon, a trustee of Philip Oliver's Boughton chapel from 1800, seceded from it and rented the room in Commonhall Street vacated by the Baptists in 1806. Some members of the Boughton congregation followed him, and a church was formed in 1808, over which Wilcoxon presided until his death in 1837. (fn. 87) His followers afterwards built and moved to a small chapel in Windmill Lane (later Victoria Road), but had disbanded by 1867. (fn. 88) The Commonhall Street chapel itself remained connected with Oliver's churches and was rebuilt on the same site in 1839, but in 1842 abandoned Calvinistic Methodism in favour of Congregationalism. (fn. 89)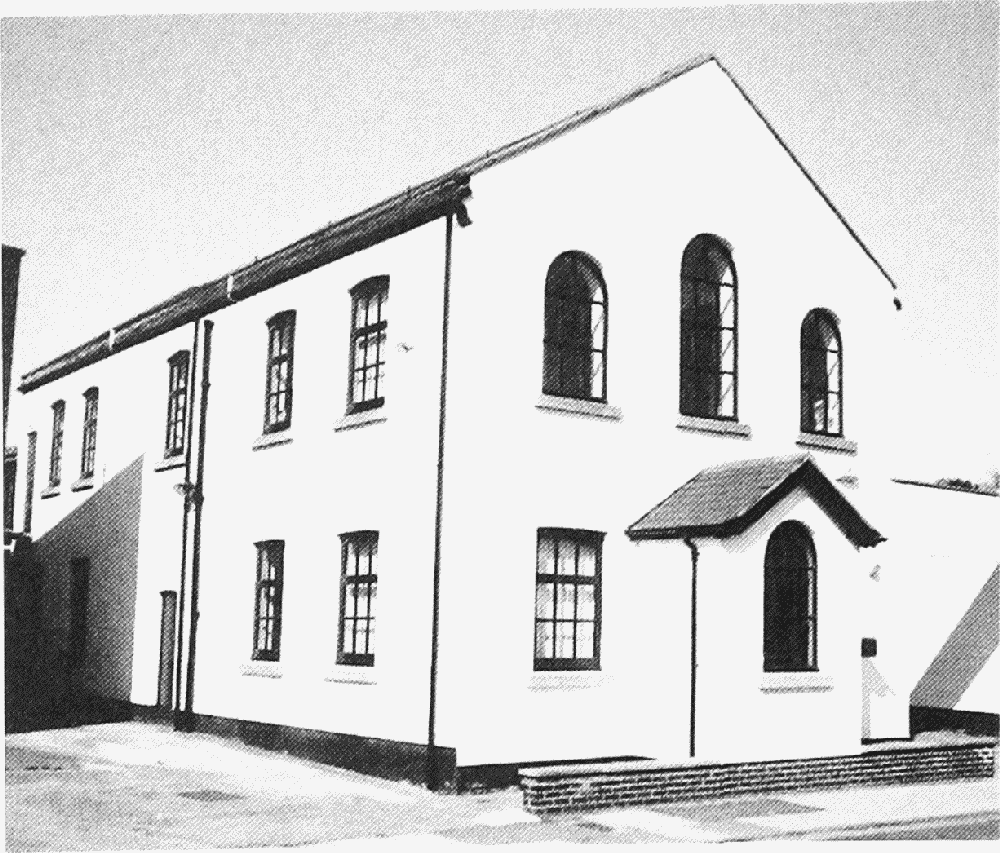 In 1813 the Oliver connexion moved from Boughton to the Octagon chapel at the Bars after the Methodists had vacated it. Thomas Charles died in 1814. Although in 1815 a permanent minister, James Bridgeman, was obtained from Lady Huntingdon's Connexion, the congregation at the Octagon was never part of that group and preserved its separate identity until 1854. Bridgeman and his assistant, John Williams, enjoyed a pastorate of c. 30 years, during which time the congregation varied from 'considerable' (1831) to 'not very numerous' (1843). In 1847 Bridgeman was succeeded by William Evans, a man trained in Thomas Charles's tradition, by then reconstituted as the Presbyterian Church of Wales. In 1854 the Philip Oliver Connexion, with chapels at Chester, Waverton, Tarvin, Delamere, Cotebrook, and Saughall, formally joined the Lancashire and Cheshire presbytery of that church. (fn. 90) Presbyterian Church of Wales
The Octagon chapel was demolished in 1864 to make way for City Road and the congregation moved briefly to the Corn Exchange until a replacement had been erected near the original site. The new City Road chapel, designed by Michael Gummow of Wrexham, was of brick with a stuccoed Ionic portico in antis. Accommodating c. 430 worshippers, it opened in 1865. (fn. 91)
Under William Evans's successor John Williams (1872–95) the church expanded. A schoolroom was built in 1880. A mission established by 1857 at Curzon Street, Saltney, moved to Saltney Ferry (Flints.) in 1886 and became a separate church in 1893. (fn. 92) The main congregation continued to occupy the premises in City Road in 2000, providing services of the Presbyterian Church of Wales in English. (fn. 93)
Welsh Calvinistic Methodist services in Welsh were being held in Trinity Street by 1804. The church moved to Mount Zion chapel on the north side of Commonhall Street in 1820, (fn. 94) and in 1854 was said to be the most numerous of the Welsh congregations in the city. (fn. 95) In 1865 the congregation purchased a site on the eastern side of St. John Street, where a church designed by W. and G. Audesley of Liverpool was erected in 1866. Of brick with an elaborate stone front in a 13th-century French Gothic style, it seated 700 people. (fn. 96) Welsh-language services of the Presbyterian Church of Wales were still held there in 2000.
Baptists
A few Baptists from Chester attended a church in the parish of Grappenhall in the 1650s, and there were certainly Baptists active in the city in the 1660s. (fn. 97) In 1665 the presence of an 'Anabaptistical crew', reported by Sir Geoffrey Shakerley, governor of Chester castle, was confirmed by Bishop Hall. (fn. 98) In 1669 John Travers, a former captain in the parliamentary army, was arrested and imprisoned for holding an Anabaptist conventicle in Foregate Street. He was still active in 1670, but thereafter he seems to have gone to London. (fn. 99) In that year Shakerley recorded a further two Anabaptists imprisoned in the castle. (fn. 100)
Nevertheless, the cause was not strong in Chester and may have failed altogether. Allegations that the Baptists in the city abandoned separate meetings in order to join Matthew Henry's congregation (fn. 101) are refuted by the burial of one Hannah Amery of Chester at the Baptist mother church of Hill Cliffe, in Appleton, in 1709. Bishop Gastrell c. 1720 noted a meeting in St. Michael's parish. That congregation presumably included the Cestrian merchant Samuel Simpson, who in 1718 attended a Baptist ordination in Liverpool, and who was buried at Hill Cliffe in 1720. (fn. 102)
The continuing presence of Baptists in the city is shown by events at the Trinity Street Presbyterian church. The group which seceded in 1768 from what had become a Unitarian congregation attracted Baptists and indeed invited a Baptist minister to preach to them. (fn. 103) The Baptists among the seceders worshipped in a room in Foregate Street until 1777, when they moved to Commonhall Street, where successive pastors were Mr. Ecking, Dr. Jenkins of Wrexham, and Mr. Medley of Liverpool. (fn. 104) In the mid 1770s the Baptist minister and theologian John Fawcett (d. 1817) preached on at least two occasions. (fn. 105) The meeting was licensed, (fn. 106) and experienced a revival under pastor James Aston, who baptized 30 people in 1797. (fn. 107) In 1806 it moved to a chapel in Hamilton Place. The congregation, which was Particular, did not join the Lancashire and Cheshire Association of Baptist Churches and did not prosper. (fn. 108) The chapel, which in 1851 had 250 sittings and a congregation of c. 100, (fn. 109) was closed in 1912 and demolished in 1913. (fn. 110)
By 1785 there was a second Baptist congregation, in St. Mary's parish, which sought a pastor from Archibald McLean, the leader of the Scotch Baptists in Edinburgh. (fn. 111) In 1800 they were meeting in Old Boarding School Yard at the back of Gamul House in Lower Bridge Street, (fn. 112) and in 1827 their pastor, the Revd. John Sim, bought materials from a former chapel in Bridge Street and built 'a little barn with Gothic windows' in Pepper Street to serve his small congregation. About 1845 that building was sold to the English Presbyterians, although the Scotch Baptists retained use of the vestry. The congregation, one of only 15 Scotch Baptist churches in England in 1851, still then numbered a dozen or so and was extinguished only in 1860 when the building in Pepper Street passed to the Welsh Congregationalists. (fn. 113)
In 1871 a new Baptist chapel was begun in the Pepper Street church just abandoned by the Welsh Congregationalists. (fn. 114) The number of sittings available to Baptists was thereby more than tripled, rising to 770. (fn. 115) The church joined the Lancashire and Cheshire Association in 1875, and in 1880 moved to new and much grander premises near Grosvenor Park. The new chapel, designed by John Douglas, was of brick with stone dressings in an eclectic Gothic style, the main body with grouped lancets and the street facade with tall Decorated windows and two low towers with high pitched roofs. (fn. 116)
An Ebenezer Strict Baptist mission, founded by members of the Hamilton Place congregation in 1877, had a membership of 50 by 1882, when it moved to a new brick-built chapel in Milton Street, Newtown. (fn. 117) It belonged to the Chester Evangelical Free Church Council from its foundation in 1897, (fn. 118) but later distanced itself from the local body, belonging instead by the 1970s to the Federation (later the Fellowship) of Independent Evangelical Churches. (fn. 119) A further mission, originally linked with Milton Street but from 1911 with Grosvenor Park, was opened in 1883 in Westminster Road, Hoole. (fn. 120)
In the 20th century the Baptists largely withdrew to the suburbs. The Milton Street chapel moved in 1970 to a new Ebenezer chapel near by in Francis Street when the whole area of Newtown was cleared of substandard terraced housing. (fn. 121) The Grosvenor Park chapel closed in 1974 and was reopened in 1977 by a Baptist congregation which, unlike its predecessor, did not affiliate to the Free Church Federal Council. It remained until 1980, when the members re-formed as Upton Baptist church, meeting at first in Upton Manor county primary school; (fn. 122) a new chapel, with low walls of brick and a barn-like pitched roof, was registered in 1989. (fn. 123) The mission at Westminster Road became an established Baptist church in 1952, with its own pastor from 1966. (fn. 124)
A Welsh Baptist congregation, in being by 1854, (fn. 125) met in the former Congregationalist chapel in Back Brook Street by 1864 but had moved out by 1878, when the chapel was in other hands. By 1884 the Welsh Baptists were meeting in Watergate Street, and moved from there in 1890 to Upper Northgate Street. (fn. 126) In 1898 they bought the Welsh Congregational chapel in Gorse Stacks and thereafter met as the Penri Memorial chapel, remaining open in 1995. (fn. 127)
Quakers
A meeting in Chester was recorded in 1653. (fn. 128) By then Quakers were established in sufficient numbers to alarm the authorities. Their sufferings between 1653 and 1657 under Mayors Edward Bradshaw, Richard Bird, William Wright, and especially Peter Leigh were detailed in a tract published in London in 1657. (fn. 129) Compiled by Anthony Hutchins, himself a sufferer, the pamphlet was augmented by a short contribution from George Fox, reproving the city's magistrates for their cruelties; Fox is known to have visited Chester in 1657. (fn. 130)
The earliest recorded persecutions were in 1653, when victims included the Quaker preacher Richard Hubberthorn (1628–62), arrested while on a visit to the city and imprisoned for three months. (fn. 131) Occasionally offenders were charged with attending a meeting, but more often they were arrested for abusing Presbyterian and Independent congregations or haranguing the public. In general, sentences were short, but they became more severe during the mayoralty of Peter Leigh (1656–7), when offenders were often confined for several hours in a cramped chamber known as Little Ease, in the grounds of the house of correction outside the Northgate. One unfortunate, Richard Sale, was imprisoned so often and with such brutality that he died of his injuries. (fn. 132)
Despite (or perhaps because of) such persecution, the Quakers remained a significant element among Dissenters in city and shire. At the Restoration 112 were imprisoned in the county gaol, and a further 10 were detained by the city authorities for refusing the oath of allegiance. (fn. 133) By 1665 Quakers were still to be found in at least four parishes within the city. (fn. 134) The castle governor and the bishop, Shakerley and Hall, though probably less brutal than their Commonwealth predecessors, proved vigorous persecutors. In 1665 c. 20 members of a meeting in Castle Lane were sent to the Northgate gaol, (fn. 135) and in 1669 the authorities attempted to suppress another meeting at the house of Richard Smith in St. John's Lane. Smith, a surgeon who in 1663 had been refused a licence and imprisoned, appeared before the justices with a number of associates, including two shoemakers, a tailor, and a labourer. All were fined. (fn. 136) Meetings, however, continued to be held twice every Sunday in the house, and in 1670 the society, whose members were then said to include a number of 'sequestrators and soldiers in the late rebellion', was once again subject to the attention of the authorities. Smith and c. 12 fellow worshippers appeared before the mayor and justices and were eventually fined sums ranging from £20 to 5s. for what was alleged in several instances to be their fifth offence. (fn. 137) The inability or reluctance of the city authorities to suppress the conventicle excited the indignation of Governor Shakerley, who lamented that the Conventicle Act was not being applied, and recommended the mayor and justices to exact the oath of allegiance and imprison those who refused. His advice was followed only in part and without enthusiasm, for the authorities discharged the Quakers despite their declared intention to continue their meetings. (fn. 138)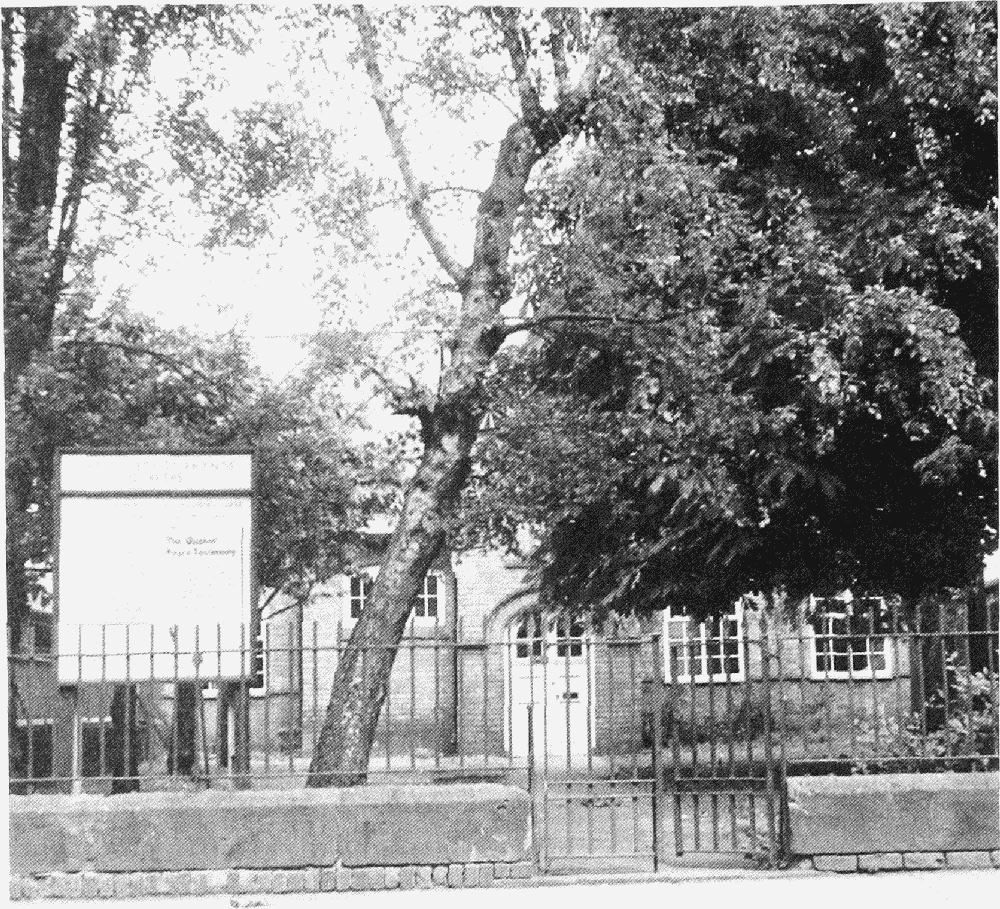 In the 1680s there were further persecutions, instigated in particular by Alderman William Harvey. In 1682 c. 28 worshippers, drawn from as far afield as Guilden Sutton, Hawarden, and Hope (Flints.), were again arrested and fined for attending the meeting in St. John's Lane. Two were committed to prison. (fn. 139) Small conventicles were broken up again in 1683 and 1684 by Harvey, but his attempts to secure the offenders' imprisonment met with only limited success; when they appeared at quarter sessions the jury found them not guilty and they were discharged. Harvey himself died in 1684 and thereafter there appears to have been little further persecution. (fn. 140) Those still in prison were released with the introduction of the new policy of toleration in 1686. (fn. 141)
In 1687 William Penn preached at Chester in the Quakers' meeting house to an audience which included James II. (fn. 142) A new meeting house was completed and registered for worship in 1703; among those contributing money was Joseph Maddock of Dublin, late of Chester, in his will of 1702. (fn. 143) It was a plain brick building with a burial ground in front, situated at the corner of Frodsham Street and Union Walk. (fn. 144) Meetings were also occasionally held elsewhere; in 1771, for example, the city magistrates authorized the use of a room at the timber yard in St. John Street, and in 1779, when the Friends held their octennial gathering at Chester, numbers were such that worship was held in a large temporary building in Linenhall field. (fn. 145) The capacity of the Frodsham Street meeting house was enlarged shortly before 1803 by inserting a loft. (fn. 146) By 1830, however, attendance at the weekly meeting had fallen to 15 or fewer, although it was swollen by members of other denominations when there was a visiting preacher. (fn. 147) Thereafter attendances remained modest, and in 1851 neither Sunday service drew more than 34. (fn. 148)
The second oldest place of Dissenting worship in the city, the meeting house in Frodsham Street was re modelled in the 19th century and repaired in 1960, but structural weaknesses in the building persuaded the Friends to sell it to a commercial developer for demolition in 1975, after which the society moved into new rooms, purpose-built over shops on the same site but entered from Union Walk rather than Frodsham Street, where they continued to meet in 2000. (fn. 149)
Methodists
Wesleyans
Chester was one of the earliest centres of Methodism in north-west England. There was a society in the city by 1747, when it was visited by the itinerant preacher John Bennet (1715–59), who reported to Wesley that the inhabitants received him gladly and were anxious for a visit from Wesley himself. (fn. 150) Bennet paid a second visit in 1748, but was barred from the city's churches. (fn. 151) As a result of his work Huntington Hall and a house in Love Lane were opened for preaching, and meetings were also held in the open air. (fn. 152) In 1752 the society moved to a barn at St. Martin's Ash, in which shortly afterwards Wesley held a well attended meeting on the occasion of his first visit to the city. His preaching aroused opposition and after his departure a local mob with the connivance of the mayor wrecked the barn. (fn. 153) In 1753 Wesley paid another visit to Chester and found the restored barn 'full of serious hearers'. (fn. 154)
In 1752 Wesley quarrelled with Bennet, who in 1749 had become assistant of a large circuit covering Cheshire, Lancashire, Nottinghamshire, Derbyshire, and parts of Yorkshire. (fn. 155) Although there were defections, the society at Chester remained loyal to Wesley and continued to receive frequent visits from him. (fn. 156)
In 1763 Chester became the focus of a circuit with four preachers serving the area between Warrington (Lancs.), Shrewsbury, and Wrexham. The congregation moved to a new chapel in 1765 in Boughton near what was later to become City Road, (fn. 157) its octagonal form reflecting Wesley's own preferences. (fn. 158) Wesley himself preached in the new chapel within two months of its opening. (fn. 159) The Octagon flourished in the 1760s and 1770s, its converts including Samuel Bradburn (1751–1816), who in 1792 was president of Conference, the Methodists' governing body nationally. (fn. 160)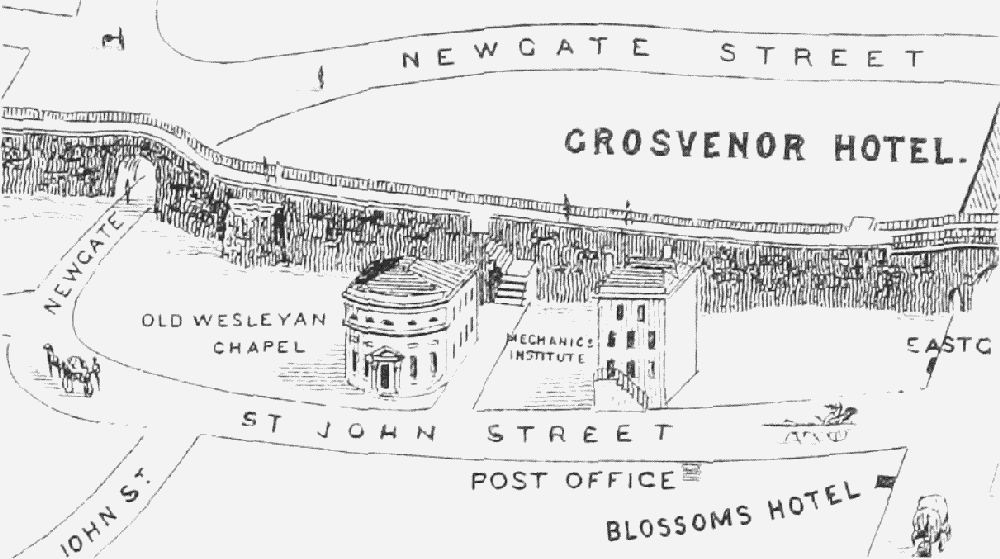 In 1776 an additional and more central place of worship was opened in Commonhall Street in premises vacated by the Congregationalists. (fn. 161) The new preaching room became the centre for the liberal faction within the society, and when in 1792 the congregation at the Octagon followed the decision of Conference to suspend the administration of the sacraments and to avoid holding services at times which conflicted with Anglican church hours, those at Commonhall Street adopted a policy more hostile to the Church of England and shortly seceded to help form the Methodist New Connexion. (fn. 162)
Although Wesleyan membership in Chester dropped after the secession, it revived in the early 19th century and by 1810 stood at 180. (fn. 163) In 1806 during a period of revivalist enthusiasm new building works, including a school, were undertaken at the Octagon, and opposition to holding services during church hours and to the administration of the sacraments was abandoned. (fn. 164) Larger premises were soon needed and in 1811 a 'capacious' chapel was opened in St. John Street. Designed by Thomas Harrison, assisted by Benjamin Gommer of Ruabon (Denb.), it was of brick with a semi-circular street front and entrances at both ends. The new buildings, which also included a school and preacher's house, (fn. 165) evidently attracted new worshippers, and in 1822 membership stood at 468, the largest recorded there in the 19th century. (fn. 166) By 1831, however, numbers had fallen to 289 after a dispute led many of the congregation to secede to the New Connexion. (fn. 167)
The Chester circuit, which still stretched from Bunbury to Ellesmere Port in 1845, was reduced to a more manageable area round the city in 1868. (fn. 168) Its expansion within Chester was relatively slow. A small sandstone chapel in late 13th-century Gothic style was built at Hough Green to serve Saltney in 1856. (fn. 169) By 1868 there was a mission in Black Diamond Street, Newtown, (fn. 170) which closed when a new chapel, stonebuilt in a Gothic style with a tower and spire, was opened in City Road in 1873. (fn. 171) In Garden Lane a mission room was open by 1881, (fn. 172) and a small redbrick chapel was built in 1888 and extended in 1911. (fn. 173) In Bishopsfield (Hoole) there was a society by 1876 which closed in 1884, reopened in 1888, closed again in 1895, and was not re-established. (fn. 174)
Welsh-speaking Wesleyans had a meeting room at the south end of Northgate Street by 1804. (fn. 175) Until 1822 they belonged to the Chester circuit but then transferred to the Holywell Welsh circuit; in 1828 they moved to a small chapel in Hamilton Place. (fn. 176) It was sold to the corporation in 1884 and demolished to make way for an extension to the public market, the congregation moving to a new chapel in Queen Street, brick-built in a neo-Romanesque style. (fn. 177)
The total Wesleyan attendance on Census Sunday 1851 was the highest among the nonconformist denominations, (fn. 178) and adult membership of the Englishspeaking churches remained over 500 in the late 19th century. (fn. 179) The church in St. John Street was remodelled in 1906, when Harrison's western apse was replaced by a street front of red brick with stone dressings in a debased north European Gothic. (fn. 180) A chancel was added in 1926. (fn. 181)
Methodist New Connexion
In 1792 the more liberally inclined Methodists at the Commonhall Street chapel disagreed with the Wesleyan Conference's new policies of suspending the administration of the sacraments and avoiding conflict with the times of Anglican church services. In 1793 they formed a separate society and in 1794, following expulsion from their premises by the proprietor, they took the highly unusual and decisive step of establishing an independent Methodist chapel at a new site in Trinity Lane. By 1796 they had formally broken with Conference. In 1797 the new society became the head of one of the seven original circuits of the Methodist New Connexion. (fn. 182) Its membership within the city, perhaps drawn mainly from a rather lower social stratum than the Wesleyans, numbered 48 by 1801, and in 1831 maintained a second preaching house in Handbridge, besides three Sunday schools. (fn. 183) Larger premises in the city centre were necessary, and in 1835 the congregation moved to a new chapel in Pepper Street, of brick with stone dressings and a stuccoed Corinthian portico in antis. It held 900 worshippers. (fn. 184)
The Pepper Street chapel remained the headquarters of a Chester circuit when the New Connexion joined with other Methodist groups to form the United Methodist Church in 1907, but it was closed in 1920 and the congregation moved to a modest hall in Egerton Street. (fn. 185)
Primitive Methodists
In the early 19th century the Primitive Methodists began to recruit in Chester. Their earliest preacher was Joshua Reynolds, a native of Saughall, but the real beginnings of the movement date from the missions of John Wedgwood in 1819 and Thomas Brownsword in 1821. The new society initially met in houses in Steven Street and King Street, but in 1823 a chapel was built in Steam Mill Street. It became the head of a circuit in 1826. Despite being in a discouragingly violent neighbourhood, the chapel, a plain brick building of five bays, remained the home of the congregation for nearly 40 years. Its construction burdened the society with debt and the early years were clearly precarious, although by 1832 the circuit reported 390 members. (fn. 186)
In 1861 the congregation decided to leave Steam Mill Street and in 1863 a new chapel and school, of brick with Gothic details, opened on the south side of George Street. From its earliest days the building was too small, (fn. 187) and in 1864 after a camp meeting in Chester a second society was founded. The congregation worshipped initially in a rented room in Pepper Street, then in Cuppin Street, but within three years had purchased Mount Zion chapel in Commonhall Street. (fn. 188) In 1874 the Chester circuit was divided between First and Second circuits, headed by George Street and Commonhall Street. (fn. 189)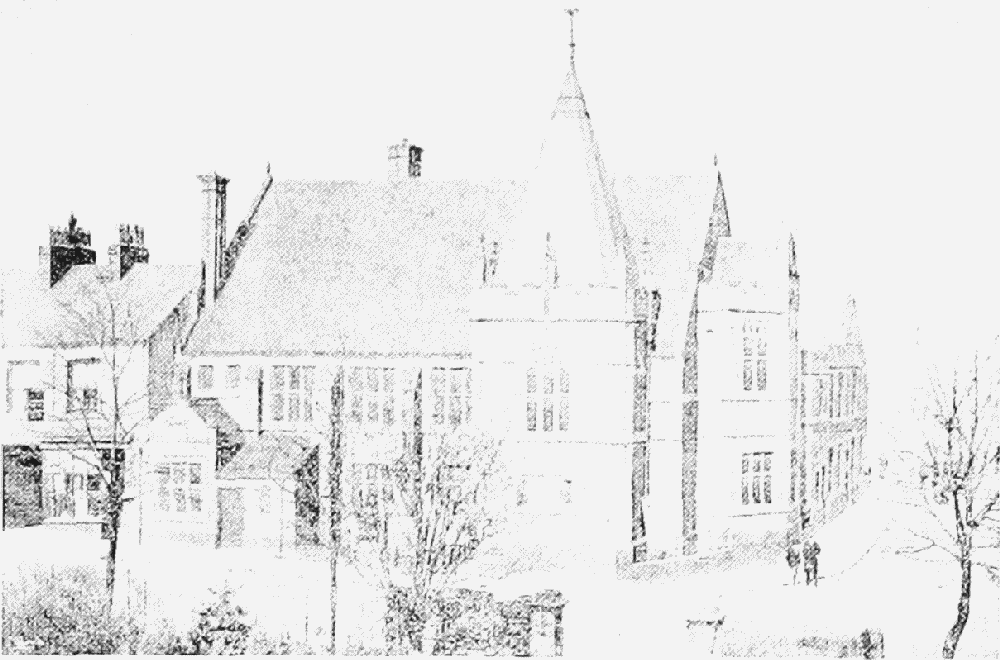 Further expansion took place in the 1880s. In 1885 a new site was purchased in George Street, opposite the existing premises. A new chapel, designed by T. M. Lockwood in a Gothic style, of brick with stone dressings, with a squat tower and spire, opened there in 1888 and became the headquarters of the First circuit; the former chapel became a temperance hall and was in commercial use in 1995. (fn. 190) A chapel for Boughton built in Tarvin Road in 1884 became the head of a Third Chester circuit divided from the First circuit in 1889. (fn. 191)
The three circuits covered a wide rural area around the city, the First (George Street) to the north, the Second (Commonhall Street) south, and the Third (Boughton) east, co-operating in a Chester Primitive Methodist Council set up in 1895. (fn. 192) All three were still growing in strength c. 1900: the First circuit opened a mission room for Hoole in Faulkner Street in 1902, which removed to a new chapel in Hamilton Street in 1903, designed by Henry Harper of Nottingham, of brick with stone dressings in a free Gothic style; (fn. 193) the Second circuit removed its headquarters from Commonhall Street to a new and larger chapel, of brick with stone dressings, with a tower and spire, in Hunter Street, called the City Temple, in 1899; (fn. 194) and the mother church of the Third circuit in Tarvin Road was enlarged in 1893. (fn. 195)
Independent Methodists
The United Free Gospel church, a small Methodist grouping, had a chapel in Back Brook Street (probably the former Welsh Baptist chapel) with its own minister in 1878, but had evidently left Chester by 1892. (fn. 196)
Methodism after 1932
With the union of the Wesleyans, the United Methodists, and the Primitive Methodists in 1932, the city was left with too many chapels. The process of reduction began with the closure of the small United Methodist church in Egerton Street in 1932 and the conversion of the City Road chapel into a central hall in 1934. (fn. 197) For the moment the four circuits, three formerly Primitive Methodist and one Wesleyan (renamed Chester St. John's circuit), remained separate, but in 1958 the St. John's and Hunter Street circuits were combined as Grosvenor Park circuit, and in 1963 they joined the others to form a united Chester circuit. (fn. 198) The former Wesleyan chapel in Saltney, renamed Hough Green in 1933 to distinguish it from the Primitive Methodist chapel in Saltney High Street (Flints.), had closed after uniting with the latter society in 1961. (fn. 199) Other closures followed the creation of the united circuit: Hunter Street in 1967 and George Street in 1970, both congregations moving to the St. John Street church, renamed Wesley in 1966 and remodelled 1968–70; and the City Road central hall in 1982, when a new society was formed in Great Boughton, which opened the Caldy Valley Neighbourhood Church, adjoining the Chester eastern bypass, jointly with the United Reformed Church in 1984. (fn. 200) Hunter Street, George Street, and City Road were demolished after closure. The Welsh church in Queen Street, which remained outside the Chester circuit, closed in 1977 and later passed to a Pentecostalist congregation. (fn. 201) In 2000 Methodist churches survived at St. John Street, Garden Lane, Hamilton Street, Tarvin Road, Caldy Valley, and Saltney (Flints.). The combined adult membership had fallen from 1,100 in 1966 to 800 in 1991. (fn. 202)
Churches of Christ
Chester had an important part in the early history of the Churches of Christ, an avowedly unsectarian evangelical movement stressing Scripture and the baptism of adult believers but shunning the emotional revivalism characteristic of many 19th-century evangelicals. Many early adherents in Britain were former Scotch Baptists, and the presence of a chapel of that sect in the earlier 19th century helped launch the movement in Chester and indeed nationally. An early leader in London was William Jones, who had been baptized at the Scotch Baptist church in Chester in 1786; in the 1830s his writings became known through the Chester Baptists to John Davies, lay preacher of a chapel at Mollington just outside the city boundary. Davies founded a new church in Chester possibly as early as 1836, the date later believed to mark the origin of a 'Baptist' congregation in the city. Davies also chaired the first general meeting of like-minded congregations at Edinburgh in 1842, which formalized the Churches of Christ as a separate denomination. The second general meeting, in 1847, was at Chester. (fn. 203)
Davies's congregation was perhaps the allegedly unsectarian group of fewer than 40 which in 1851 met in an upper room in Queen Street (fn. 204) and later used the meeting house, seating 90, which stood near by in 1872. (fn. 205) It dwindled after Davies's death in 1865. By the late 1870s it was in a much reduced state, and a missionary effort by the American arm of the movement in 1878 singled it out for special attention. The mission was a success, but the Americans differed enough in matters of church practice from the British churches to cause a split, the Chester church being expelled by the Association of Churches of Christ in 1883. The breach was healed only in 1917. (fn. 206)
The division did not hinder the progress of the church in Chester. By 1882 it had moved into a new building at the corner of Upper Northgate Street and Delamere Street, (fn. 207) and a second church was opened at Saltney in 1886 in the former Presbyterian Church of Wales mission chapel in Curzon Street. (fn. 208) They joined the newly founded Chester Evangelical Free Church Council in 1898 and 1899 respectively. (fn. 209) The Upper Northgate Street church was rebuilt in 1937 as a plain brick building with stepped round-headed lancets, (fn. 210) and the Saltney church moved to the former Methodist chapel in Hough Green in 1961. (fn. 211)
The Northgate Street church closed in 1981 after the Association of Churches of Christ had the previous year dissolved itself in order to allow individual congregations to join the United Reformed Church, (fn. 212) and the building was put to commercial use thereafter. The Saltney church, however, was among the minority which declined to join the U.R.C. and instead joined the newly formed Fellowship of Churches of Christ. It continued in 1995 as an independent evangelical church. (fn. 213)
Undenominational Missions
Chester City Mission
The mission was founded in 1845 on the model of the London City Mission by laymen from several denominations. Paid full-time missionaries and voluntary assistants held evangelistic cottage meetings, organized thrift clubs for the poor, and undertook charity work, notably in Handbridge and Boughton. In the 1850s and again briefly from 1870 four missionaries were employed, but the number was usually two and never more than three after 1872. The headquarters were at first in a barn off Upper Northgate Street, from 1853 in a room over a shop in Crook Street, and later in a mission hall built by Miss M. A. Walker next to the premises in Crook Street in 1881. Besides its cottage meetings, the mission held an annual Race-Week Gospel Campaign during Chester races, which were believed by Chester evangelicals to be a particular occasion for sin. In 1854 the organization opened a mission to canal boatmen, which was later hived off and operated as the Boatmen's Bethel. It came back under the wing of the mission in 1920, from 1924 most services were held in Crook Street, and after 1929 there was only one paid missionary. In 1959, when Crook Street was being redeveloped, the mission moved to the former ragged school in Princess Street, which was given to it by the city council. Thereafter the mission still undertook charitable work but from 1989 could not afford a full-time superintendent and its premises lay under the threat of the redevelopment of Princess Street. It secured instead the part-time services of the experienced former head of the Liverpool City Mission and the promise of a site in Hunter Street. (fn. 214)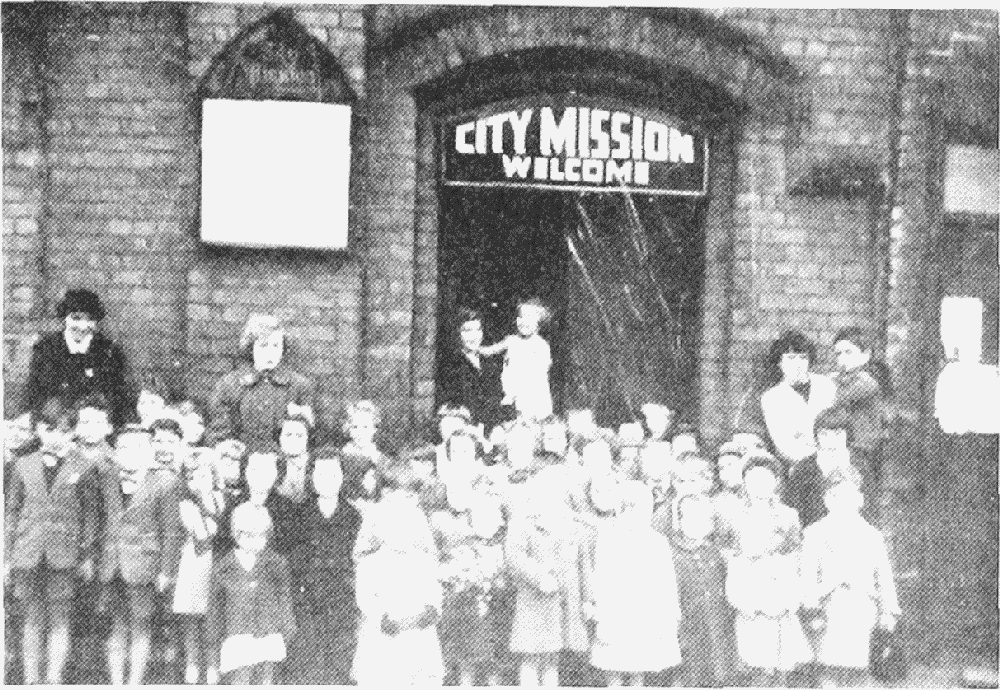 Other Missions
In Hoole the marquess of Westminster in 1856 built an unsectarian mission church and Sunday school in Peploe Street (later Westminster Road); unsectarian services were still held there in 1901 but they probably ceased shortly afterwards. (fn. 215)
Other undenominational services were held at the Lecture Hall in Lower Bridge Street (presumably Oddfellows Hall), registered for worship in 1887; (fn. 216) and the Egerton Mission Hall in Egerton Street, built between 1906 and 1910, which was still open under that name in 1914, (fn. 217) but later passed into denominational use, first Methodist, then Spiritualist, and finally Christadelphian. (fn. 218) A mission to the deaf and dumb held services on alternate Sundays at no. 39 Northgate Street in 1910 and 1914. (fn. 219)
Brethren
Brethren of uncertain affiliation registered a meeting room at no. 6 Bollands Court, White Friars, in 1860. They moved later to a room at the rear of Forest House off Love Street, registered in 1900, and then to a room in Westminster Road, Hoole, registered in 1938. The last room may have been long disused when it was struck from the register in 1964. (fn. 220)
Another group met at premises in Queen Street in 1871 but had disappeared by 1878. (fn. 221)
A third was by 1910 holding two services each Sunday at a mission room on the south side of Delamere Street, possibly in succession to one of the two gospel halls recorded in Frodsham Street between 1896 and 1906. The Delamere Street room was registered in 1927 and continued in use until c. 1940. (fn. 222)
Christian Brethren from Birkenhead began cottage meetings in Chester c. 1915; the congregation which formed was given a wooden building in Station Approach and opened it for services as the Brownhill Gospel Hall in 1918. In 1964 the church, which then had c. 35 members, built a new meeting place on the corner of Kingsway and Grasmere Road in Newton, called Kingsway chapel, whose membership had grown to c. 200 by 1995. (fn. 223) Brownhill Gospel Hall was used after 1964 by another group of Brethren, who ceased to meet some time after 1974. (fn. 224)
Yet another group was meeting over a cafe at no. 34 Lower Bridge Street by 1962 and continued until 1974 or later. (fn. 225)
Exclusive Brethren registered a meeting room in West Street, Hoole, in 1964, moving to Newton Lane near by in 1973; they apparently did not survive in 1995. In 1970 there was a secession from West Street by the more moderate members, and a small group set up its own meeting room in Spital Walk, Boughton, from where it moved in 1986 to establish a gospel hall in converted premises in Crewe Street, Newtown, where members still met for worship in 2000. (fn. 226)
Salvation Army
The Salvation Army opened its campaign in Chester in the winter of 1881–2, holding services in the Linenhall and at the Pavilion roller-skating rink near the General railway station. (fn. 227) In March 1882 the local group ignored orders and marched through the Irish Catholic district around Steven Street, provoking a riot. (fn. 228) The Army opened a barracks in Commonhall Street in 1889, (fn. 229) but in 1896 was temporarily based at the Union Hall in Foregate Street. It returned to Commonhall Street in 1899. (fn. 230) In 1908 or 1909 the Army moved to the Temperance Hall in George Street (a former Primitive Methodist chapel), (fn. 231) and from there successively to wooden huts on the south side of Castle Street in 1950, (fn. 232) a prefabricated hut at Northgate roundabout in 1973, and a newly built utilitarian headquarters in St. Anne Street, Newtown, in 1976, (fn. 233) still in use in 1995.
Pentecostal Churches
The Elim Foursquare Gospel Alliance registered the old village hall in Saughall Road, Blacon, for worship in 1960, (fn. 234) and remained there until 1967. (fn. 235) The Elim Alliance re-established itself in Blacon after a mission from Birkenhead in 1990: a minister was appointed in 1991, and in 1995 the Blacon Community Church was meeting in the West Cheshire College building in Blacon Avenue. (fn. 236)
The Emmanuel Assembly, affiliated to the Assemblies of God movement, was worshipping at no. 12 Bridge Street Row under its own pastor by 1952 and remained there until c. 1980, when it closed and the rump joined Chester Pentecostal Church. The latter had been founded in the mid 1970s also under the auspices of the Assemblies of God. Meeting at first in the minister's house, then briefly at the Penri Memorial Baptist chapel, Gorse Stacks, (fn. 237) it took over the former Salvation Army building at Northgate roundabout in 1977, and moved from there to the former Welsh Methodist chapel in Queen Street as the Queen Street Christian Centre in 1986. (fn. 238) In the mid 1990s it was reckoned one of the four most successful non-Anglican evangelical churches in Chester, alongside Kingsway chapel (Christian Brethren), Hoole Baptist church, and Northgate church (Evangelical). (fn. 239)
Other Evangelical Churches
A dozen or so members of Hoole Baptist church separated in 1976, meeting at first as the Church of the Way in the arts centre in Northgate Street. They bought the former Congregational church in Upper Northgate Street and moved in as the Northgate church in 1978. In 1995 the church had c. 120 adult members and was connected with the Covenant Ministries International organization. (fn. 240)
An evangelical congregation bought the Matthew Henry chapel in Blacon from the Unitarians in 1987 and registered it under the name of the Matthew Henry Evangelical church in 1989. (fn. 241) It survived in 1995.
A congregation called the Zion Tabernacle moved into the former Baptist chapel in Grosvenor Park Road in 1980 and remained there in 2000, when it styled itself Protestant Evangelical. (fn. 242)