Pages 362-367
A History of the County of Lancaster: Volume 3. Originally published by Victoria County History, London, 1907.
This free content was digitised by double rekeying. All rights reserved.
ECCLESTON
Eccleston, 1280; Eccliston, 1285.
Eccleston is situated between two extremes, the green woods of Knowsley Park on the west, and the smoke-laden environs of St. Helens on the east. The country is of an undulating nature and principally dedicated to agriculture, fields of rich and fertile soil being predominant. The crops raised are chiefly potatoes, oats, and wheat on a clayey soil which alternates with peat. Eccleston village lies in a hollow, and an adjacent colliery shows that farming is not the only source of revenue of the inhabitants. The geological formation consists mainly of the middle coal measures with a small area of the gannister beds on the western side in Knowsley Park; whilst the lower mottled sandstone and the pebble beds of the bunter series (new red sandstone) occur between Eccleston Hall and Hanging Bridge on the south, Thatto Heath and Eccleston Four Lane Ends on the west.
This township has now been partially absorbed into the borough of St. Helens. Originally it contained 3,569 acres; at present only 2,632. (fn. 1) The hall stands near the centre of the old township, with Gillar's Green on the west, Glest in the north-west corner, and Scholes in the south-east. Thatto Heath, on the eastern boundary, extends into Sutton.
The principal road, along which runs the electric tramway, goes from Prescot, north-east, to St. Helens. Close to it, just outside Prescot, at a level of 260 ft., is a reservoir or balancing station on the VyrnwyLiverpool pipe line, and further on is the old schoolhouse. One road branches off to the north, passing through Gillar's Green and Eccleston village to Windle; and another to the east, by Portico to Thatto Heath, into Sutton. The county lunatic asylum, though named from Rainhill, is in this township, to the south side of the road last mentioned. The London and North Western Company's line from Liverpool to St. Helens crosses the southern corner of the township, with two stations called Eccleston Park and Thatto Heath.
The population of the reduced township was 3,429 in 1901.
The parish council consists of eight members, four being chosen by each of the wards—Portico and Gillars' Green.
The colliery is at Gillar's Green, and there are several old shafts and quarries within the township. There is a brewery at Portico, and a pottery near Prescot, while glass, watchmakers' tools, and mineral waters are also manufactured.
Copper-smelting was established at Green Bank, close to St. Helens, about 1770, the ore coming from Anglesey; (fn. 2) but these works were closed in 1815, being succeeded by others in the neighbourhood. Cotton factories also were established, but had to be discontinued in 1840 owing to the fumes of the chemical works. (fn. 3)
A cross used to stand in the old schoolyard. (fn. 4) The schoolhouse has the date 1634 above the door. The late Richard John Seddon, premier of New Zealand, was born there in 1845; he was the son of Thomas Seddon and Jane Lindsay. (fn. 5)
A legend of the Spectre Bridegroom type is connected with Gillar's Green. (fn. 6)
A playhouse is said to have been built on Eccleston waste about 1590. (fn. 7)
MANORS
Under Sutton, as already shown, ECCLESTON and Rainhill were held as half a knight's fee. (fn. 8) The immediate tenant took his surname from the former township, but in the thirteenth century there was a mesne lord between him and the Daresbury family, in the person of William, 'called Samson,' who surrendered his rights to the Norrises. (fn. 9)
The first of the local family whose name occurs was Hugh de Eccleston, a benefactor of Cockersand Abbey. (fn. 10) His sons, Richard de Eccleston and Alan his brother, were witnesses to an early charter concerning Hale. (fn. 11) Richard was succeeded, after 1246, (fn. 12) by his son Robert de Eccleston, who died between 1276 and 1280, leaving a widow, Amery, to survive him many years. (fn. 13) Robert had several children; (fn. 14) the eldest son, Alan, predeceased him, and Robert son of Alan succeeded his grandfather. (fn. 15) He in turn was followed by his son Alan, who held the manor for many years, and dying in 1349 was succeeded by his 'cousin' and heir John de Eccleston, the son of Alan's brother Henry. (fn. 16) Then there came in succession Henry and two Johns. (fn. 17) Ralph Eccleston, son of John, was in possession in 1483, and died on 11 June, 1522. (fn. 18)
From this time it is possible to give a more complete account of the descent. (fn. 19) Ralph's grandson John succeeded, being followed by his son Thomas, (fn. 20) whose son Henry greatly increased the family estates, though some of his acquisitions were afterwards sold. (fn. 21) Edward, his son, succeeded, (fn. 22) and in 1618 Henry Eccleston was described as 'son and heir apparent,' and soon afterwards inherited the manors of Eccleston and Burtonhead. (fn. 23) He died in April, 1628, leaving two young sons, Edward (fn. 24) and Thomas; the former died within four years, leaving a son Henry, who died in 1631, when the estates went to the abovenamed Thomas, then nineteen years of age. (fn. 25)
Thomas Eccleston (fn. 26) took an active part in defence of the king's cause at the outbreak of the Civil War, and suffered imprisonment. He was slain at Warrington in 1646. (fn. 27) His estates were sequestered by the Parliament, but his two sons Henry and Thomas, then aged nine and three years respectively, were in some way secured alike from loss of faith and property. (fn. 28)
Henry Eccleston, on coming of age, married Eleanor, daughter of Robert Blundell of Ince Blundell. Their son and heir Thomas, educated at St. Omer's and at Rome, when only a few years of age succeeded to the estates, and remaining loyal to James II took service in Ireland in 1688, receiving a captain's commission. Afterwards in a duel he killed his antagonist, which so affected him that he relinquished a secular career, became a Jesuit, and so ministered, chiefly in England, for about forty years, dying at the end of 1743. He was the last of his family, and reserving £300 a year from the estates for the use of the Society of Jesus he entailed them on his second cousin, John Gorsuch of Scarisbrick, with remainder to Basil Thomas Scarisbrick, a cousin by his mother. Hitchmough, a priest who turned informer, told the Government of the arrangement as to the £300, and the estates were confiscated as being devoted to 'superstitious uses.' (fn. 29) John Gorsuch was, however, able to obtain possession, and assumed the name of Eccleston; at his death without issue in 1742 the estates passed to Basil Thomas Scarisbrick, who also took Eccleston as a surname. (fn. 30) On the death of his brother Joseph without issue he became heir to the Scarisbrick estate, but resided at Eccleston till his death in May, 1789.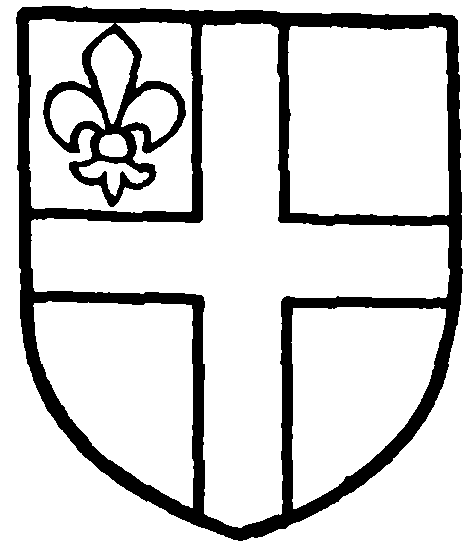 His son, Thomas Eccleston Scarisbrick, succeeded almost simultaneously to the combined estates of Scarisbrick and Eccleston, but resided at the former, offering the latter for sale in 1795. (fn. 31) It was, however, his son Thomas who disposed of it in 1812 to Samuel Taylor of Moston. (fn. 32) From the latter the lordship of the manor descended to his son Samuel Taylor of Windermere, who died in 1881, being succeeded by his grandson (son of his son Samuel), Mr. Samuel Taylor, of Birkdault in Haverthwaite. (fn. 33) The heir in 1892 sold the manor and estate to Sir Gilbert Greenall, of Walton near Warrington, whose son and heir, Sir Gilbert Greenall, bart., is the present lord of the manor. No manor courts have been held for about sixty years. (fn. 34)
In 1835 a lease of mining rights in Thatto Heath for twenty-one years was granted by the crown to Samuel Taylor. (fn. 35)
Robert de Beauchamp granted 10 acres of his demesne in SCHOLES to the canons of Cockersand. In 1268 the tenants under the abbey were Peter de Burnhull and Roger de Molyneux. (fn. 36)
Scholes was towards the end of the thirteenth century held, with Eccleston, by Robert de Eccleston, who granted it to Richard de Molyneux, son of the above-named Roger, and Beatrice his wife. (fn. 37) Their eldest son Thomas had a daughter and heir Agnes, who married Henry de Atherton, and she and her husband afterwards claimed Scholes and other properties; (fn. 38) during life, however, it was held by Sir John de Molyneux, a younger son of Richard and Beatrice. (fn. 39) Afterwards it was held by Ralph de Standish, whose descendants retained it until the seventeenth century. (fn. 40) In 1630 Oliver Lyme was the possessor. (fn. 41) About the end of the century it was owned by John Hurst (fn. 42) and occupied by the Harringtons of Huyton, Charles Harrington dying here in 1720; (fn. 43) later it descended to a family named Cobham, and in 1785 belonged to the heirs of John Williamson. (fn. 44) It was purchased about 1850 by Bartholomew Bretherton from the trustees of the marriage settlement of General Isaac Gascoyne; and is now owned by Mr. F. A. Stapleton-Bretherton of Rainhill. (fn. 45)
From GLEST one or more families took a surname, but though some deeds have been preserved by Towneley it is not possible to compile a continuous history from them and such other notices of the place as occur.
Adam de Glest in 1276 brought a suit against Robert de Eccleston, which was terminated by the plaintiff's death. (fn. 46) The succession was probably: Richard—Robert—William, who was the principal member of the family about 1370–80, appearing in the Eccleston rent roll of 1373, as a charterer paying a rent of 18d. (fn. 47) From this the succession seems to be: Richard—Henry—William to Thomas, about the beginning of the sixteenth century. (fn. 48) A James Glest appears in the Eccleston rent roll of this time. Humphrey and Ellis Glest follow. (fn. 49) This last was succeeded by his son James; after which there seem to have been others of the name down to the early part of the eighteenth century. (fn. 50)
Other local surnames occur, as Stonyhurst (fn. 51) and Knapton. (fn. 52) The Prescot family is often mentioned. (fn. 53) A list of freeholders in 1600 contains the name of Edward Eccleston, Robert Prescot, Richard Rigby, Ralph Ashton, James Glest; and in Scholes, William Standish, William Banks, Hugh and William Langshaw. (fn. 54)
Under the Commonwealth three estates were sequestered, chiefly for recusancy. (fn. 55) In 1666 sixteen houses had three hearths and more. (fn. 56) The following 'Papists' estates' were registered in 1717, in addition to those of the Eccleston family: John Standish, William Wilcock, John Taylor, James Williamson, George Wilcock, Robert Mabbon of Wooton Wawen, and William Holme, maltster. (fn. 57)
In 1785 the principal contributors to the land tax were Basil Thomas Eccleston, owning nearly a fourth of the township, and the heirs of John Williamson for Scholes.
A school was founded here in 1597.
For the members of the Establishment, Christ Church, Eccleston, was consecrated in 1838; it is in the gift of the lord of the manor. St. Thomas's, St. Helens, was consecrated in 1839; (fn. 58) and St. Mark's, opened in 1885, had a district assigned to it in 1887. These churches are in the gift of trustees.
There is a Wesleyan chapel in the rural part of Eccleston, (fn. 59) and another at Thatto Heath. At the latter place there are a Free Gospel meeting-house and a Salvation Army citadel.
The adherents of the Roman Church (fn. 60) were able to worship at Eccleston Hall until about 1790, when the Scarisbricks returned to their family seat. After this, Mrs. Eccleston of Cowley Hill built a church at Lowe House, St. Helens. (fn. 61) A second mission was established at Scholes, where Fr. John Bresby alias Brown, S.J., was stationed in 1716. (fn. 62) Nicholas Sewall, formerly of Eccleston Hall, built a church close by, which from the colonnade at the entrance has been named Portico. This was opened in 1790, but replaced by the present church of Our Lady, Help of Christians, in 1857. The mission is still served by Jesuit fathers. (fn. 63) In 1895 a school-chapel, St. Augustine's, was opened at Thatto Heath; (fn. 64) it is in charge of a secular priest.