Pages 78-85
A History of the County of Lancaster: Volume 3. Originally published by Victoria County History, London, 1907.
This free content was digitised by double rekeying. All rights reserved.
INCE BLUNDELL
Hinne, Dom. Bk.; Ines, 1212—the common spelling to 1350; Hynis, 1242; Ince, 1360.
Ince Blundell embraces a considerable area of flat, fen country laid out in pastures and cultivated fields, where corn, root crops, and clover-hay are produced in a rich alluvial soil. The River Alt forms a tortuous boundary along its north-eastern, northern, and western edges. The low-lying fields are mostly separated by deep ditches, which serve for division and drainage. Near the sea coast, and near the mouth of the Alt, there is a narrow band of sandhills. The trees clustering about Ince Blundell Hall and village emphasize the scarcity of timber in the district, for they stand out as an abrupt mass in the bare landscape. Solitary trees here and there incline to the south-east, showing the direction of the prevailing winds. The lower keuper sandstone of the new red sandstone or trias is here entirely obscured by sand, deep boulder clay, and alluvial deposit. Beneath the alluvium, which covers an increasing extent of ground as the River Alt approaches the sea, are found the beds of grey clays belonging to the glacial drift series. The brook called Twine Pool and Hynts Brook divides Ince from Thornton. The township is nearly 3½ miles long, the area being 2,315½ acres. (fn. 1) The population numbered 392 in 1901. The village is situated near the middle of the township. There are hamlets called Carr Houses and Lady Green; North End includes Alt Grange.
The greens have been enclosed. There are crosses upon ancient bases in the village. The 'flowering' of the cross used to take place on Midsummer Day. (fn. 2) There is a sundial, dated 1744, at the hall.
Roads from Lunt and Thornton meet at the village and lead to Alt Bridge, where the road from Liverpool to Southport, which here crosses the township, joins them. The Liverpool and Southport branch of the Lancashire and Yorkshire Railway also crosses the northern end of the township, and has a station for the use of volunteers and others using the Altcar rifle range. An old lighthouse stands near this point.
A number of minor names are given in the Alt Drainage Act of 1779; they include Shire Lane Moss, Orrell Hill, Scaffold Lane, Hallops Hey, and Logers Field.
The township is governed by a parish council.
MANOR
In 1066 three thegns held INCE for three manors; it was assessed at half a hide and worth beyond the customary rent the usual 8s. (fn. 3) Early in the twelfth century it was included in the barony of Warrington, and by Pain de Vilers was given to Roger de Stainsby, together with half a plough-land in Barton. (fn. 4) Later, probably on the death of Roger, (fn. 5) the manor appears to have reverted to the chief lord, of whom Richard Blundell, or possibly his father, subsequently held it either by re-grant or subinfeudation made by the former tenant.
Richard Blundell appears late in the twelfth century as a witness to local charters, (fn. 6) and was succeeded by his son William, who in 1212 held Ince and the moiety of Barton of the lord of Warrington by knight's service, as the third part of a fee. (fn. 7) William made an agreement with the lord of Ravensmeols, on the other side of the Alt, as to the formation of a mill-pool. (fn. 8) To William Blundell juvenis he granted four oxgangs of land in Ince, with the three villeins who occupied them. (fn. 9) He was a benefactor to the monks of Stanlaw, giving them his mill upon the Alt, (fn. 10) and his land called Scholes. (fn. 11) He appears to have received the order of knighthood. (fn. 12)
His son, Richard Blundell, was in possession in 1242. (fn. 13) He confirmed his father's donations to the monks of Stanlaw and added to them half the land of Alt marsh which Robert, citizen of York, had drained by dykes. (fn. 14) This land was in 1240–1 exchanged for another piece nearer the land already held by the abbey; the residue of the marsh between Ince and Scholes was to remain untilled for ever, as common pasture. (fn. 15) The half of the marsh was given to his daughter Amarica on her marriage with Gervase de Pencebech. (fn. 16) Between 1257 and 1259 Richard Blundell granted to Henry de Lea and his heirs a messuage and toft at the Morhulles, with right of turbary, (fn. 17) and in 1259, to Henry de Sefton, clerk, all his lands at the Moorhouses. (fn. 18)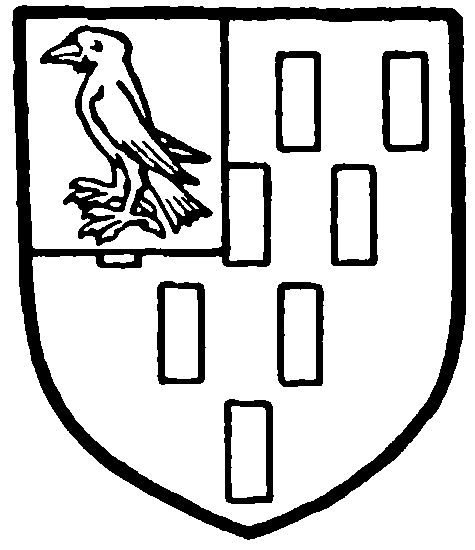 He died before 1265, and was succeeded by his grandson William son of John Blundell, a minor, as to whose custody there was a dispute between Sir William le Boteler and Robert de Ferrers, earl of Derby. (fn. 19) John had a brother Robert, called 'Goch.' (fn. 20)
William Blundell confirmed his ancestors' grants to Stanlaw, and added something on his own account; (fn. 21) and at the same time came to an agreement with the monks as to certain approvements within the common pasture, where their rights had been restricted, and allowed them convenient access to the carr adjoining Thornton. (fn. 22) On the other hand he gave them serious cause of complaint by erecting a windmill to which he caused his tenants to take their corn to be ground, to the loss of the abbey's mill; the monks accordingly summoned the tenants, and secured an acknowledgement of suit to their mill for all corn to the sixteenth measure. William Blundell made amends by granting the windmill to the monks, and allowing them to enlarge and improve the site. (fn. 23) He died in or before 1293. (fn. 24)
He was succeeded by his son William, who died about the end of the reign of Edward II, his widow Agnes appearing as plaintiff in 1331 (fn. 25); and a little later she and her son William exchanged certain lands in Ince. (fn. 26) It is difficult to decide if the younger William here mentioned was the husband of Joan de Haydock. (fn. 27) Probably he was; if so, he was succeeded by his brothers Henry and John. (fn. 28) In the latter's time the township became known as Ince 'Blundell' to distinguish it from Ince near Wigan.
John Blundell was still living in 1400. (fn. 29) His son William about 1387 married Isabel daughter of William de Beconsaw; (fn. 30) and William, their son, was contracted in marriage, as early as 1389–90, with Alice, daughter of Nicholas Blundell of Little Crosby; (fn. 31) further settlements appear to have been made in 1402. (fn. 32) The younger William died about 1450, and was succeeded by his son, another William, (fn. 33) who had a son and heir Robert. In 1463 a contest arose between William Blundell and Richard Ballard, one of the free tenants of Ince, concerning the division of the waste. The latter's supporters invaded the disputed land and carried off Blundell's cattle which they found there; and though an arbitration resulted in favour of Blundell, the other side gave trouble for some years. (fn. 34)
At the beginning of 1479 it was agreed between Thomas Molyneux of Sefton and William, son and heir of Robert Blundell, that the former should not enclose Ince Marsh, nor any part of it, until the death of William Blundell, father of Robert; and that then the two parties should show their evidence to counsel, and abide by their decision. (fn. 35) William Blundell the son of Robert, in December, 1504, paid 33s. 4d. as relief to the lord of Warrington and promised to do homage, but died before this engagement (fn. 36) could be fulfilled. On 12 August, 1505, his son and heir Robert did homage at Warrington in the Friars' house, and in the following May paid his relief. (fn. 37) On his death, six years later, (fn. 38) the Butlers took vigorous action to secure their right of wardship over his son and heir James, who was seized by William Molyneux of Sefton and detained, in defiance of the jury's finding, for some years, until, in fact, a writ was issued at Lancaster for the arrest of William Molyneux, with a threat of outlawry. Then James was surrendered to Sir Peter Legh, knight and priest, and by him delivered to Sir Thomas Butler at Bewsey in February, 1515. (fn. 39)
James Blundell lived till about 1541; (fn. 40) his eldest son William succeeded him and survived about six years, when, dying childless, his brother Robert, then a minor, followed. (fn. 41) Robert, having seen all the changes of the time, was living in 1585, in which year he was required, as a recusant, to provide a horseman equipped for the queen's service or pay £24 as an alternative. (fn. 42) His son, another Robert, was a temporizer, sheltering the missionary priests, and yet attending the statutory services in order to escape the heavy penalties by which they were made effective. (fn. 43) His wife was a convicted recusant. (fn. 44) He in 1596–7 secured a commutation of the tenure of the manor from knight's service to free socage, paying 1d. yearly as acknowledgement and doing fealty to the lord of Warrington. (fn. 45) He died at Preston, 22 March, 1615–6, leaving a son and heir, Robert, aged forty years. (fn. 46)
This Robert, a lawyer of some eminence in London, had been a Protestant, (fn. 47) but returned to the Roman Catholic faith, and like other recusants took the royal side in the Civil War, his sons being in arms at Preston. Consequently his lands were raided and seized by the Parliament, his wife being left without support for herself and children. (fn. 48) At last he was able to obtain a lease of his estate and afterwards to repurchase it. (fn. 49) In his more prosperous days he had greatly added to the family estates, purchasing the manors of Birkdale, Meandale, and Ainsdale, and Renacres in Halsall; purchases which in the latter half of the seventeenth century gave rise to a long dispute between the Blundell and Gerard families. (fn. 50)
He died in January, 1656–7, and was succeeded by his son Henry, who as a known recusant thought it well to retire to Ireland during the excitement roused by Titus Oates; his tenants took advantage of the difficulty by withholding rents and other dues. (fn. 51) He died in 1687, being followed by his son, another Henry, frequently mentioned in the diary of Nicholas Blundell of Little Crosby. (fn. 52) His son and heir Robert married Catherine daughter of Sir Rowland Stanley of Hooton; from which marriage resulted the possession of this manor by the present lord, who is the greatgrandson of Thomas Weld of Lulworth, by his wife Mary Stanley, a grandniece of Catherine. (fn. 53) Like his father, Robert Blundell was threatened with a prosecution for recusancy, the effect, it would seem, of personal ill-will. (fn. 54) He obtained possession of the Lydiate estate in 1760, (fn. 55) and soon afterwards retired to Liverpool, where he died in 1773. (fn. 56)
He had given Ince to his son Henry as a residence. This son distinguished himself as a philanthropist and connoisseur. (fn. 57) His life was embittered by a quarrel with his son, largely owing to the latter's refusal to marry. Henry Blundell thereupon endowed his daughters with a liberal portion of his estates. (fn. 58) The son, Charles Robert, resenting this action, bequeathed the manors of Ince, Lydiate, Birkdale, and Ainsdale, and other estates to a relative by his grandmother, as already stated. He chose as his heir Thomas, the second son of Joseph Weld, who was the son of Thomas Weld and Mary his wife; a lawsuit followed, owing to his custom of calling Joseph Weld, Edward. (fn. 59) This error appeared in the will, but the intention being clear Thomas Weld obtained possession of the estates, assuming the additional surname of Blundell. Dying in 1887 he was succeeded by his son Mr. Charles Joseph Weld-Blundell, the present lord of the manor.
Two early lists of the free tenants have been preserved. (fn. 60) The principal tenants were the Ballards, (fn. 61) who in the end established their claim to a third of the manor. (fn. 62) The inheritance had about 1560 come to two daughters of Richard Ballard, named Cecily and Dorothy, who had married respectively Richard Thorne and Thomas Massingberd. Cecily sold her moiety to Sir Richard Molyneux of Sefton, (fn. 63) and Dorothy hers to William Blundell, (fn. 64) whose son Thomas sold to Sir Richard Molyneux, grandson of the last-named Sir Richard. (fn. 65)
The Molyneux family had already possessed an interest in the township, (fn. 66) and on the suppression of Whalley Abbey (fn. 67) and the confiscation of its lands in 1537, Richard Molyneux purchased ALT GRANGE from Thomas Holt, to whom it had been granted by Henry VIII. (fn. 68) This portion of Ince still remains in the possession of the earl of Sefton. With regard to other lands an exchange was effected with Henry Blundell in 1772. (fn. 69)
Alt Grange became the seat of a younger branch of the Molyneux family, who also had a house in West Derby, known as the New Hall, and eventually succeeded to the manor of Huyton; they are now represented by Mr. Edward Richard Thomas Molyneux-Seel. The first of them was John, a younger son of Sir Richard Molyneux, the purchaser; (fn. 70) he was succeeded by his son Richard (fn. 71) and his grandson John. The latter's estates were sequestered by the Parliament for his recusancy and delinquency, and though he died early in 1649 (fn. 72) his widow was still petitioning in 1655. (fn. 73) The eldest son Richard (fn. 74) married Elizabeth, daughter of Robert Harrington of Huyton Hey, and was in turn succeeded by his son (fn. 75) and grandson, each named Richard; the last-named (fn. 76) succeeded to Huyton in right of his grandmother Elizabeth, on the death of her nephew Charles Harrington in 1720. (fn. 77) This Richard, buried at Sefton early in 1735, (fn. 78) had a son Richard, who died a fortnight after his father, (fn. 79) and a daughter Frances, whose marriage with Thomas Seel carried the estates to this family. (fn. 80) The connexion with Alt Grange seems to have ceased before her brother's death. (fn. 81)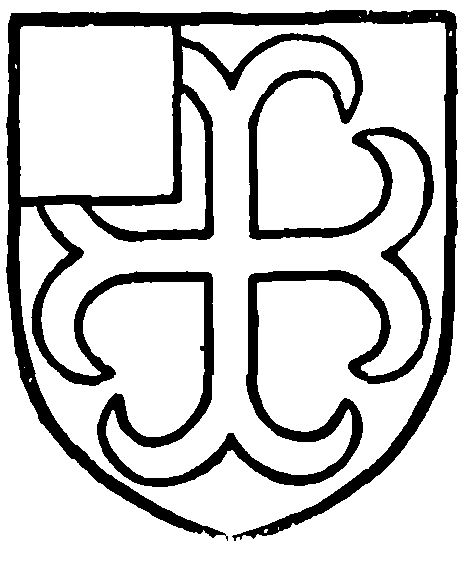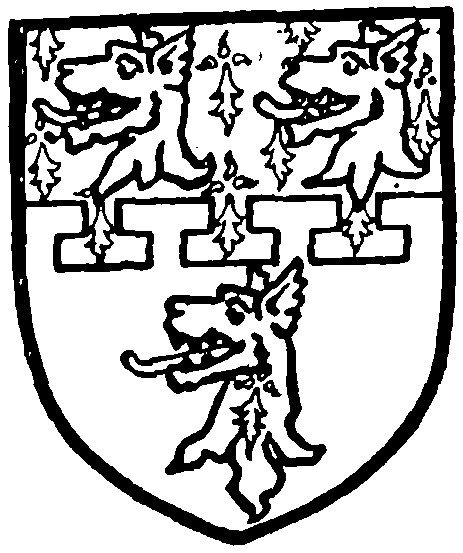 Of the other free tenants the most notable were the Blanchards. (fn. 82) Part of the property of the Moorhouses seems to have been sold to Henry Blundell of Little Crosby. (fn. 83) In 1444 there was a contest between John Coldokes and Ellen his wife and Richard Johnson of Little Crosby concerning land in Ince, which has points of interest. (fn. 84)
The following registered estates as 'Papists' in 1717: William Brown of Lostock; William Davy, here and at Great Crosby; Thomas Gore; Thomas Rigmaiden; and Richard Tickle, here and at Altcar. (fn. 85) Richard Blundell, of Carr-side, registered a leasehold house at Altcar. (fn. 86)
It is probable that the Roman Catholic worship was maintained here all through the seventeenth century, (fn. 87) either at Ince Blundell Hall or at Alt Grange, or both, but there seems to be no evidence of it until the end of that period. During the eighteenth century the Jesuits were in charge. (fn. 88) The church of the Holy Family, built in 1858, is attached to the hall; the baptismal register dates from 1775. (fn. 89)