Pages 85-91
A History of the County of Lancaster: Volume 3. Originally published by Victoria County History, London, 1907.
This free content was digitised by double rekeying. All rights reserved.
LITTLE CROSBY
Crosebi, Dom. Bk.; Little Crosseby, xiii and xiv cent.; Little Crosby, 1405.
This township lies to the north of Great Crosby, Thornback Pool being the boundary on that side. Extending along the coast, a wide belt of sand-hills, in which are rabbit warrens, forms an efficient protection to the low-lying land from the inroads of the sea. Some of the inhabitants are fishermen, who reap a harvest of shrimps, flukes, and cockles from the sea and broad firm sands.
Excepting those which cluster about Crosby Hall, there are but few trees or hedges, fields being principally divided by ditches. The alluvial soil produces good crops of potatoes and corn, whilst there are also meadows and pastures. The lower keuper sandstones, which here represent the geological formation, underlie the entire township, but, as elsewhere in the neighbourhood, are obscured by sand and deep boulder clay, and along the coast by blown sand which obscures the grey clays of the glacial drift series.
The acreage is 1,811. (fn. 1) The village, hall and park are at the southern end of the township; to the north are Moorhouse and Hightown, a modern hamlet; on the shore near the last-named is a lighthouse, built in 1839. The population in 1901 was 563. (fn. 2)
The Liverpool and Southport road passes diagonally through the township from south to north, roads to Thornton and Hightown branching off to the east and north-west. The Lancashire and Yorkshire Company's line from Liverpool to Southport also crosses it, with a station at Hightown.
The place was noted for the abundance of fine laurels. (fn. 3)
There are six crosses, one being in the village. (fn. 4) At Harkirk, now within the park, a number of Anglo-Saxon coins were found in 1611. (fn. 5)
The village well having become dry about thirty years ago has been closed up.
Narrs Croft and Wildings Croft occur among the field names in 1779.
A local board was formed in 1870; (fn. 6) this in 1894 became an urban district council of six members.
MANOR
LITTLE CROSBY was in 1066 part of the holding of Uctred, and rated as half a hide. (fn. 7) Afterwards it became part of the Widnes fee, and following the descent of that lordship passed eventually to the crown. (fn. 8) A subordinate manor was early created here, held in 1212 by Richard de Molyneux of Sefton; (fn. 9) and subsequently it was granted as a dependent manor to a junior branch of the family.
The first of this line was Roger de Molyneux, son of Adam and grandson of the above-named Richard. (fn. 10) About 1266 Robert Blundell demanded from this Roger an acquittance of the services which Alice de Lacy, lady of Halton, in right of her dower required from him, which Roger as mesne lord ought to perform. (fn. 11)
About 1287 Roger was succeeded by his son Richard, who held Little Crosby, Speke, and a moiety of Rainhill for nearly forty years. (fn. 12) He married Beatrice, apparently daughter and heir of Adam de Hindley, (fn. 13) and in 1312 was chosen a knight of the shire. (fn. 14) An elaborate settlement of the manor was made about the same time, (fn. 15) providing for its descent to Richard's son John and his heirs, with reversion to daughters Maud, Margaret, Agnes, Elizabeth, and Margery. (fn. 16)
In accordance with this settlement the son, Sir John Molyneux, about 1325 succeeded to Little Crosby. (fn. 17) A prominent man in the county in his time, (fn. 18) he was twice married and had several children, (fn. 19) who appear to have died before him; consequently on his death in or about 1362 (fn. 20) Little Crosby became the portion of his sister Agnes, who had married David Blundell of Great Crosby. The descendants of Agnes and David still possess the manor.
The origin of the Blundells' interest is unknown, but, as already shown, Robert Blundell was one of the free tenants in 1266. The earliest of the family to appear is Osbert de Ainsdale, living about 1160. (fn. 21) He had several sons, the eldest being Robert, who succeeded to Ainsdale, and had in 1190 a grant of Great Crosby from John, count of Mortain, confirmed when John became king; he is here described as John's forester. (fn. 22) He died in 1214, and was followed by his son Roger, (fn. 23) who within five years was in turn succeeded by a younger brother Adam, also known as 'de Ainsdale.' (fn. 24) This Adam occurs as witness to charters and in other ways down to about 1250. His wife was named Emma, (fn. 25) and their son Robert, afterwards a knight, and called 'de Crosby' as well as 'de Ainsdale,' adopted the surname Blundell, which has since been borne by his descendants. (fn. 26)
Robert had before 1249 married Maud, daughter of Agnes de Bolers of Walcot near Chirbury by her first husband, Peter de Montgomery, clerk; a series of lawsuits was necessary to recover the wife's Shropshire inheritance. (fn. 27) Robert is said to have accompanied Edward I on his expedition against the Welsh in 1277, (fn. 28) and to the following year belongs the latest document in which his name occurs—a grant of lands to his son Nicholas. (fn. 29)
This son succeeded him, and his name occurs down to 1319. (fn. 30) He was twice married. (fn. 31) His eldest son David, who married Agnes de Molyneux, having died before him, (fn. 32) the heir was his grandson Nicholas Blundell. (fn. 33) The latter had already been contracted in marriage with Aline, apparently the daughter of Richard de Holland, (fn. 34) and dying some time before 1351 (fn. 35) left a son and heir John, a minor, whose wardship and marriage fell to Sir John de Molyneux, in virtue of the Blundells' holding in Little Crosby. (fn. 36) John Blundell seems to have died about 1371, (fn. 37) without surviving issue, and Little Crosby descended to his brother Henry, whose tenure endured for some thirty-five years. (fn. 38)
His son, another Nicholas, succeeded. He was knight of the shire in 1413–14, and otherwise appears to have held an honourable position in the district. (fn. 39) He died about 1421, his heir being his eldest son Henry, who, by marriage with Joan, daughter and co-heir of Henry de Rixton, added a portion of Ditton and other lands to the family inheritance. (fn. 40) On his death, about 1456, he was succeeded by his son Nicholas, (fn. 41) and the latter in turn by his son, another Nicholas, about 1476.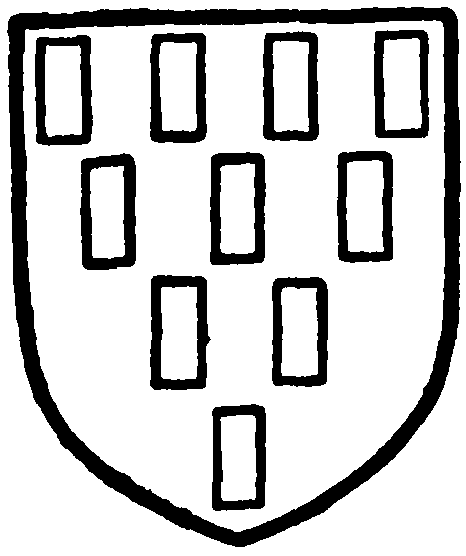 The younger Nicholas, when quite a child, was married to Margery daughter of Henry Scarisbrick; (fn. 42) they lived happily together for sixty years and 'never noder cold find fote noder with oder,' but their latter years were greatly embittered by a long strife with the family of Molyneux of Sefton. (fn. 43) In some way Nicholas Blundell incurred the resentment of Dame Anne Molyneux, who, as guardian of her young sons, appears to have pushed to the uttermost the superior manorial rights of Sefton, and as a result in 1507–8 Nicholas Blundell granted to her and her son Edward for the grantor's life, the hall of Crosby, with the buildings, lands, windmill, and appurtenances, and the moiety of the rents in Crosby, at a rent of 20 marks. (fn. 44) In 1509 there was a settlement as to the homage required of him, (fn. 45) and in 1514 the manor was restored to him by Edward Molyneux. (fn. 46) The case had, of course, been taken into the courts, but Nicholas, who died about 1520, did not see the end of it, the final decree recognizing the rights of the Blundells being given in 1526. (fn. 47)
A more peaceful time followed. Nicholas's eldest son Henry having predeceased his father, (fn. 48) Nicholas was succeeded by his grandson James, who was of age in 1514, and died in May, 1527, (fn. 49) leaving as heir his son Henry, then only eleven years of age. Henry was succeeded by his son Richard, (fn. 50) in whose time the family troubles recommenced. Adhering unflinchingly to the ancient faith, he incurred the penalties imposed by the laws, and died in Lancaster Castle, 19 March, 1591–2, having been convicted of harbouring a seminary priest. (fn. 51) His son and heir William, who was sharing the same imprisonment, was afterwards released, only to be arrested again and imprisoned in London for two years. After his return to Crosby the hall was again searched, but he escaped by flight; his wife, however, was taken and imprisoned at Chester for some time. The old Lancaster indictment was revived, and husband and wife lived in hiding until the accession of James I, when a full pardon was obtained. (fn. 52) Afterwards he incurred a heavy fine on account of a rescue from the sheriff and the Harkirk burial ground. He died at Little Crosby, 2 July, 1638. (fn. 53)
His grandson William, son of Nicholas, succeeded. He attained his majority just about the outbreak of the Civil War. (fn. 54) Zealously espousing the king's side, he obtained a captain's commission in Sir Thomas Tyldesley's dragoons in December, 1642, and raised a troop of men; but being wounded at Lancaster in the following March and lamed for life, had to retire from active participation in hostilities. (fn. 55) He was four times imprisoned by the Parliamentarians, and his lands were sequestered for seven years, after which he was able to repurchase them through the intervention of Protestant friends. (fn. 56) After this he went abroad, ultimately returning to England in the same ship with Charles II. In the reign of James II he drew up a petition for compensation for various losses sustained by his loyalty and religion, but it was never presented; in it he described Little Crosby as a 'small lordship or manor, consisting of forty houses or thereabouts,' and for many years remarkable 'that it had not a beggar; that it had not an alehouse; that it had not a Protestant in it.' (fn. 57) The last statement seems justified by the recusant roll of 1641. (fn. 58) In 1689 he was imprisoned at Manchester for some weeks on the order of the lord-lieutenant, and was accused of complicity in the 'plot' of 1694. (fn. 59) He died 24 May, 1698, and was buried in the Blundell chapel in Sefton church. His son William, who in 1694 had been imprisoned and tried in his father's place, succeeded and lived for about eight years, (fn. 60) when he was followed by his son
Nicholas Blundell, the last of the male line. (fn. 61) He does not appear to have taken much interest in the politics of the time, but his house was searched in 1715, and he had to use the hiding place, 'a strait place for a fat man'; (fn. 62) and found it convenient to go abroad for a year or two. On his return he registered his estate as a 'Papist,' its annual value being £482 12s. 2½d. (fn. 63) He died 21 April, 1737, leaving two daughters, the younger of whom, Frances, eventually sole heiress, married Henry Peppard, a wealthy Liverpool merchant of Irish descent. (fn. 64) Their son Nicholas in 1772 took Blundell as his surname; (fn. 65) and was in turn followed by his son William, (fn. 66) his grandson Nicholas, (fn. 67) and his great-grandson William Joseph, the present lord of the manor.
An oxgang of land granted about 1270 by Sir Robert de Crosby to his sister Anabel and her husband Ralph de Greenhol (fn. 68) appears to have descended to the Anyon family, (fn. 69) and was eventually sold in 1501 to William Moore of Kirkdale, (fn. 70) with whose descendants it remained for over two hundred years, being described as the twenty-fourth part of the manor. (fn. 71) On the sale of the Moore estates it was purchased by the earl of Derby, (fn. 72) but has since been sold to the Blundells of Crosby.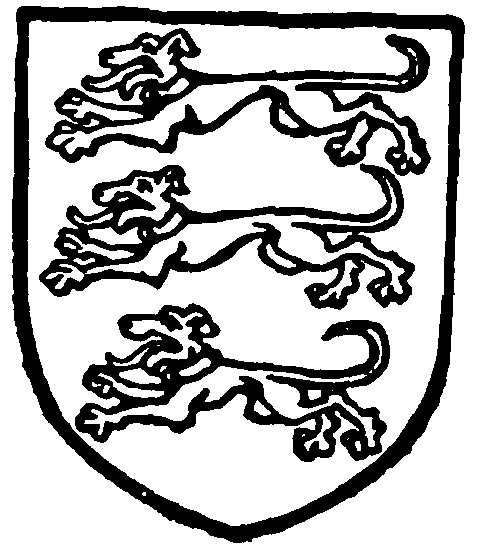 Other families here were surnamed Moorhouses, (fn. 73) Lightfoot, (fn. 74) Langback, (fn. 75) and Liverpool. (fn. 76)
The hospital of St. John at Chester also had a small piece of land here. (fn. 77)
A number of 'Papists' registered estates in 1717. (fn. 78)
The lord of the manor and most of the people having adhered to the Roman Catholic faith, mass has probably been said here almost continuously in spite of the Elizabethan legislation. (fn. 79) But few notices of the priests who found a refuge here have been preserved (fn. 80) until the Jesuits were placed in charge of the mission about 1652, remaining there from that time until 1786. (fn. 81) The Benedictines succeeded them, and except for five years, continued until 1860. (fn. 82) Secular priests have since done service. In 1708 Fr. Aldred, then resident, left the hall to live in the village, an upper room in his cottage serving as a chapel; (fn. 83) in 1720 he removed to West Lane. (fn. 84) The present church of St. Mary, designed by A. W. Pugin, and built and endowed by William Blundell, grandfather of the present lord of the manor, was consecrated in 1847. There is a burial ground attached.