Pages 217-220
A History of the County of Lancaster: Volume 6. Originally published by Victoria County History, London, 1911.
This free content was digitised by double rekeying. All rights reserved.
ADLINGTON
Adelventon, 1202; Adlinton, 1292; Adlincton, 1295; Addelyngton, 1346.
This township is bounded on the south-east by the Douglas, and is separated by Buckow Brook from Worthington on the west and by the Ellerbeck from Duxbury on the north. The village or small town of Adlington lies near the north-east border; in the south is the district called Crawshaw. The area is 1,064 acres, (fn. 1) and there was in 1901 a population of 4,253.
The principal road is that from Manchester through Blackrod to Chorley and Preston, which is crossed at the village by a winding road from Wigan to Rivington. The Lancashire and Yorkshire Company's railway from Bolton to Preston passes through the village, where there is a station, and a junction with the joint line of the same company and the London and North Western, coming from the south, with a station called White Bear. The Leeds and Liverpool Canal also passes through, to the west of the railway.
The soil is clayey, with subsoil of clay; wheat, oats and potatoes are grown. Cotton-spinning, bleaching and printing works are the chief industries.
A monstrous birth in 1613 was the subject of a pamphlet by Mr. Leigh, the rector of Standish. (fn. 2)
Sixty-two hearths in all were enumerated for the hearth tax of 1666, the largest houses having six each. (fn. 3)
A local board was formed in 1872 (fn. 4); this has since 1894 been replaced by an urban district council of twelve members. The cemetery is controlled by a board of six members.
A grammar of the dialect of Adlington, by John Hargreaves, was published at Heidelberg in 1904. (fn. 5)
Manor
ADLINGTONappears to have been part of the five plough-lands belonging to the barony of Penwortham granted by Warine Bussell to Randle son of Roger de Marsey, (fn. 6) and held in later times by the Ferrers family and the lords of Leylandshire. In this way it became joined with Heath Charnock in the feodaries. In 1378 it was stated that Sir Nicholas de Harrington and his parceners held the third part of a knight's fee in these townships, (fn. 7) and in 1445–6 Lord Ferrers of Groby and Thomas Harrington held the same third part. (fn. 8) There seems to have been a partition between them, for in the later inquisitions certain lands are stated to be held of Lord Mounteagle, the successor of the Harringtons, while others were held of the lords of Leylandshire.
The immediate lordship was held by a local family, but in 1202 Walter de Adlington granted 6 oxgangs of his land to Siward de Duxbury, (fn. 9) and thus it was found that in 1288 Adlington was held of William de Ferrers in moieties, Hugh de Adlington holding one by a rent of 2s. 9d., suit to the wapentake court, and half a pound of cammin, value 1½d., while Adam de Duxbury held the other by a rent of 2s. 9d. (fn. 10)
Of the Adlington family there are but scanty records till the 16th century. (fn. 11) Hugh Adlington died 28 September 1525 holding messuages, &c., in Adlington, Duxbury, Chorley, Coppull, Worthington and Thornton. The estate in Adlington and Duxbury, which is not called a manor, was held of Lord Mounteagle by fealty and a rent of 3s. 9d. Hugh's son Robert having died before his father, the heir was Hugh son of Robert, then ten years old. (fn. 12) Hugh Adlington the herald 'spake not withal' at the visitation of 1533 (fn. 13); he died in 1556 holding the same estate and leaving as heir his son John, aged eighteen years. (fn. 14) Pedigrees were recorded in 1567, 1613 and 1664, (fn. 15) so that the descent of the estate is clear for this period. Hugh Adlington died at Adlington in 1640 holding the 'manor' of Lord Morley and Mounteagle by the old rent of 3s. 9d., but no other lands are named in the inquisition. His son and heir Hugh was forty years of age. (fn. 16) Hugh's eldest son John died before him—being killed, it was stated, while assisting the king's forces at the siege of Chester in 1644 (fn. 17) —so that he was succeeded by a younger son, Peter; but, he having no surviving issue, the manor descended to John's daughter Eleanor, who married Samuel Robinson of Chester, a settlement of the estate being made in 1664. (fn. 18)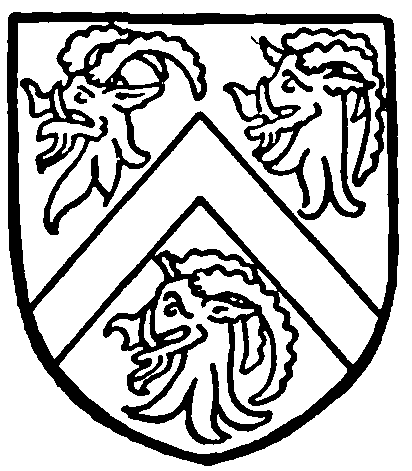 It was before 1700 purchased by a merchant, Thomas Clayton, who also acquired Worthington, and died in 1722, aged ninety-one. The estate descended to his grandson Richard Clayton, chief justice of the Common Pleas in Ireland. After his death in 1770 it went to his nephew, Sir Richard, created a baronet in 1774. (fn. 19) He died while consul at Nantes in 1828, and was ultimately succeeded by his daughter Henrietta wife of General Robert Browne, who assumed the surname of Clayton. (fn. 20) Their only son, Richard Clayton BrowneClayton, died at Bournemouth in November 1886, and, his only son having fallen in the attack on the Redan at Sebastopol, Adlington Hall went to Mr. James Robert Browne Clayton Dawbeny, (fn. 21) now lord of the manor. No manor courts are held, but such courts were held a century ago. (fn. 22)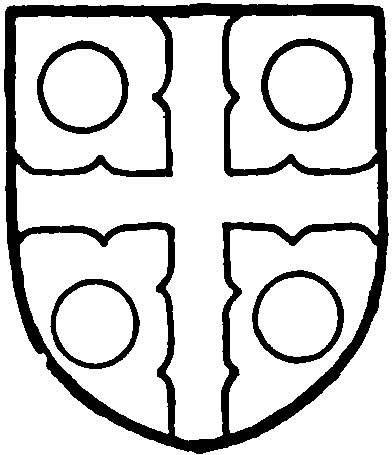 Adlington Hall (fn. 23) is a modern classic mansion of brick and stone, standing on high ground, erected about 1770 by Sir Richard Clayton, bart., on the site of an ancient timber and plaster house. The front, which faces south, has a projecting middle part with rusticated base and pediment, and is two stories in height with an attic.
The Duxbury moiety of the manor appears to have been sold or otherwise alienated early in the 14th century, becoming much subdivided. (fn. 24) Among the later holders, (fn. 25) some probably holding fractions of this moiety, are found the families of Asshaw (fn. 26) and Radcliffe, (fn. 27) Allanson, (fn. 28) Aughton (fn. 29) and Anderton, (fn. 30) Crosse (fn. 31) and Breres, (fn. 32) Lancelyn (fn. 33) and Worthington of Crawshaw. (fn. 34) Lands once belonging to St. Nicholas' chantry in Standish Church (fn. 35) seem to have been acquired by William Heaton, who died in 1619, leaving a son and heir Thomas, eighteen years of age. (fn. 36)
John Pilkington, who had at first adhered to the king, but, becoming convinced of his error, had then borne arms for the Parliament in the Civil War, yet found his estate sequestered, and begged leave to compound in 1651. (fn. 37) Sir Richard Clayton and Thomas Gillibrand were the chief landowners in 1783, the former paying about half the land tax. (fn. 38)
In connexion with the Church of England Christ Church was built in 1839; it is now used as a chapel of ease to St. Paul's, erected in 1884. (fn. 39) The vicars are collated by the Bishop of Manchester. There is an iron mission church. A Reformed Episcopal church was built in 1900.
There are Wesleyan, Primitive Methodist and Congregational churches. (fn. 40)