Pages 124-127
A History of the County of Lancaster: Volume 7. Originally published by Victoria County History, London, 1912.
This free content was digitised by double rekeying. All rights reserved.
HAIGHTON
Halctun, Dom. Bk. (fn. 1); Aulton, 1200; Halicton, 1212; Halghton, 1278 and usually; Alghton, 1292; Halghton, Haughton, Haghton, Haighton, 1560– 1600.
This township, a continuation of Broughton eastward, is somewhat more elevated, as most of the surface is above the 200-ft. level. Blundel Brook forms the northern boundary, while Savock Brook, flowing through a little valley, cuts off the southeastern portion, in which is Cow Hill. The area is 1,078 acres, (fn. 2) and in 1901 the population numbered 273.
The principal road is that going through the centre of the township, leading eastward from Broughton through Haighton Green, and then turning south and east again towards Longridge. There was formerly a cross on the green. (fn. 3) To the north of the road are New Chingle Hall and Haighton Hall, while Haighton House lies to the south. There is neither railway nor canal. The township is governed by a parish council.
Manor
The land is almost entirely in pasture.
One plough-land in HAIGHTON was in 1066 included in Earl Tostig's fee of Preston. (fn. 4) After the Conquest it appears to have been included in the royal demesne, (fn. 5) but in 1212 Gillemichael de Haighton held 2 oxgangs of land there in drengage, rendering 2s. yearly. (fn. 6) This appears to have been the whole service due from the township, though the land is only a fourth part of the old assessment, for in 1297 the vill of Haighton was found to pay 2s. yearly to the Earl of Lancaster. (fn. 7) In 1324 a portion was held by John de Bokon, who paid 1s., and the rest by Adam son of William Banastre, who also paid 1s. (fn. 8) In 1346 the whole was held by Thomas Banastre, as half a plough-land, by the rent of 2s. (fn. 9) It descended like Balderston, being held by Richard Balderston in 1445–6 for the twentieth part of a knight's fee, the land being half a plough-land. (fn. 10) Haighton does not seem to have been usually regarded as a separate manor, and in a document of the 16th century is described as 'in Broughton'. (fn. 11)
A family which took a surname from it can be traced for some time (fn. 12); but the land seems to have been very much divided, (fn. 13) the Elstons, (fn. 14) Singletons, (fn. 15) and neighbouring owners, as appears from the inquisitions and other records, having estates therein. (fn. 16) The Hoghtons of Hoghton in Leyland held lands here from the time of Edward I (fn. 17); the estate was once called a manor. (fn. 18) Cockersand Abbey had a little land. (fn. 19) In the 17th century one residence was called the Hall, and its owners, named Wadsworth, recorded a pedigree in 1664. (fn. 20) In consequence of their taking the Jacobite side in 1715 the estate was forfeited. (fn. 21) It was afterwards held by Edward Pedder, Blacklidge of Wheelton and Anderton of Euxton. (fn. 22) Another noteworthy family was that of Gerard (fn. 23); their estate was sold to James Francis Anderton, and is now held by his son Mr. Wilfrid Francis Anderton of Haighton House. (fn. 24)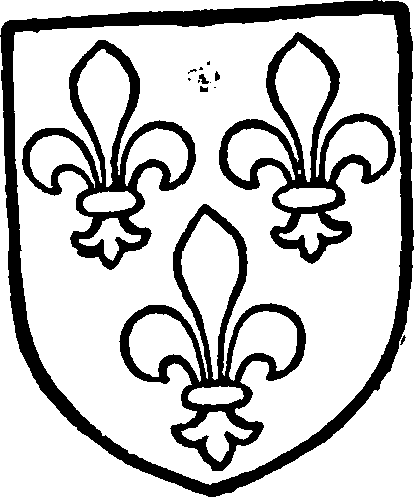 George Charnley, Richard Whittingham and Lawrence Wilkinson, described as of Haighton, in 1631 compounded for refusing knighthood by payments of £10 each. (fn. 25)
Two or three estates were sequestered by the Commonwealth authorities for delinquency or recusancy, (fn. 26) and some small tenements were registered by 'Papists' in 1717. (fn. 27)