Pages 279-282
A History of the County of Lancaster: Volume 7. Originally published by Victoria County History, London, 1912.
This free content was digitised by double rekeying. All rights reserved.
INSKIP-WITH-SOWERBY
Inscip, Dom. Bk.; Inskyp, 1246; Insckyp, 1285; Ineskyp, 1331.
Sorbi, Dom. Bk.; Soureby, 1256.
This township has a total area of 2,979½ acres, (fn. 1) of which Inskip proper has 2,046, Sowerby 868½, and Carr House Green Common 65. The north and east portions are flat and lie low, but the south-west quarter has two rather higher plateaux, 50 ft. above sea level, divided by a small valley running from west to east. On the more northerly of these elevations stands the village of Inskip; the southerly contains Higham. Crossmoor lies on the western border; Sowerby is in the lower land to the east. There was a population of 450 in 1901.
The principal road goes north-west and west from Woodplumpton, through the village of Inskip to Elswick and Singleton, with two branches going north by Sowerby and by Inskip to St. Michael's, and another south-west through Higham to Wharles and Kirkham.
There is a parish council.
The soil is light and peaty, with subsoil gravel. Wheat and oats are grown. Rush wicks were formerly made in Sowerby.
Manors
Though INSKIP, assessed as two plough-lands, is named in Domesday Book among the manors of Earl Tostig in 1066, (fn. 2) its subsequent history is very obscure. In the 13th century it seems to have been held by the Carleton family, (fn. 3) and to have been joined to their part of Great Eccleston. Walter son of Sir William de Carleton about 1280 granted his son William the homage and service of Sir Richard le Boteler for his tenement in Inskip and Eccleston. (fn. 4) In 1285 Henry de Kighley and Ellen his wife obtained from Alice widow of Richard le Boteler the manor of Inskip and two-thirds of the manor of Great Eccleston. (fn. 5) Henry de Kighley was knight of the shire in 1297, 1298 and 1301. (fn. 6) Sir Richard de Kighley in 1330 settled the manor of Inskip and other estates, with succession to his son Gilbert and his heirs by Clemency his wife. (fn. 7)
Gilbert de Kighley appears to have had a son Sir Henry, (fn. 8) whose three sons John, Hugh and Richard were in the remainder to 'Nicholas Manor' in Tyldesley in 1385. (fn. 9) Of these Richard (fn. 10) is probably the knight who was slain at Agincourt, 1415. (fn. 11) and was followed by a son Henry, (fn. 12) who occurs down to 1446. (fn. 13) Then came another Richard, described as son and heir of Henry in 1467. (fn. 14) Sir Henry Kighley (fn. 15) died in 1526 holding the manor of Inskip with messuages and lands in Inskip and Eccleston of the heir of Richard Eccleston in socage by the rent of a barbed arrow. His grandson Henry Kighley, aged thirty, was his heir. (fn. 16) The heir, who recorded a pedigree in 1533, (fn. 17) left a son Henry, who was dead in 1554, when his heir was a son also named Henry. (fn. 18) This Henry Kighley proved to be the last of his name; he died in July 1567, leaving two daughters as heirs—Anne, aged four years, and Katherine, aged four months. (fn. 19) The former married William Cavendish, ancestor of the Dukes of Devonshire, and the latter married Thomas Worsley of Booths. (fn. 20) On partition the manor of Inskip was allotted to the former, (fn. 21) and descended in the main line until 1819, when it was given to a younger branch, (fn. 22) and so descended to the trustees of the Earl of Burlington, who, with the Hon. Charles Compton Cavendish, in 1843 (fn. 23) sold it to the thirteenth Earl of Derby, whose successor is now lord of Inskip and Great Eccleston. Manor courts are held. (fn. 24)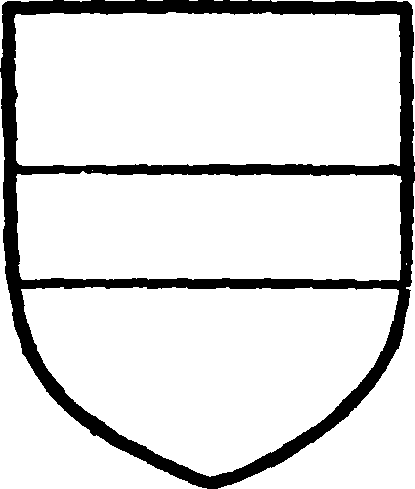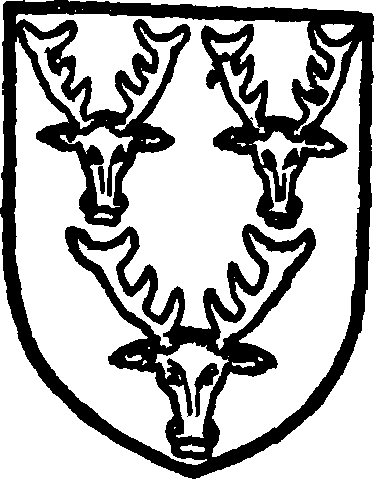 A manor of Inskip was claimed by the Cliftons of Westby. (fn. 25) This appears to have been the tenement oftheWhittingham family (fn. 26) which about 1308 passed to the Shireburnes of Stonyhurst. (fn. 27) A family surnamed Inskip (fn. 28) and a few other landowners occur in the records. (fn. 29)
Cockersand Abbey (fn. 30) and the Knights Hospitallers (fn. 31) had lands in the township.
SOWERBY was in 1066 assessed as one ploughland, and, like Inskip, formed part of Earl Tostig's fee. (fn. 32) Afterwards Great Sowerby was part of the Wyresdale lordship, (fn. 33) and the chief owners appear to have been the Banastre (fn. 34) and Hoghton (fn. 35) families. The Earls of Derby have long been lords of the manor, (fn. 36) and courts are held. (fn. 37)
The distinction between Great and Little Sowerby was often ignored, and the same families appear to have held lands in both hamlets, so that much confusion results. Among the owners were the Carleton (fn. 38) and Ellel families, (fn. 39) the latter adopting Sowerby as a surname, and later the Botelers of Rawcliffe, (fn. 40) Lawrences, (fn. 41) and others. (fn. 42) Except perhaps the Sowerby and Charnley families, none of these was resident.
One or two sequestrations in Sowerby are recorded in the Commonwealth period, (fn. 43) and two Inskip 'Papists' registered estates in 1717. (fn. 44)
Before the Reformation there was a chapel at Inskip, (fn. 45) but it disappears afterwards, being probably claimed by the Kighleys as private property.
In 1848 St. Peter's was consecrated for the services of the Church of England. The vicar of St. Michael's is patron. (fn. 46)
A Baptist congregation, due to a division in Elswick Chapel, was formed in 1794 and met in Inskip; the chapel was built in 1817. (fn. 47)
In 1680 Thomas Tomlinson of Crossmoor was presented to the Bishop of Chester for keeping conventicles of Quakers in his house. (fn. 48)