Pages 276-279
A History of the County of Lancaster: Volume 7. Originally published by Victoria County History, London, 1912.
This free content was digitised by double rekeying. All rights reserved.
GREAT ECCLESTON
Eglestun, Dom. Bk.; Eccliston, 1212; Ecleston, 1285; Great Eccleston, 1296.
This township has a considerable amount of lowlying land by the Wyre, which river forms the northern boundary; but the Copp, which occupies the south-west quarter, rises to a height of 55 ft. above the sea level. On the northern slope of it is the village of Great Eccleston. The area is 1,469 acres, (fn. 1) and in 1901 the population numbered 583.
The roads spread out from the village. Eastward goes one to St. Michael's; east and south, another to Inskip; west, to Little Eccleston, in the parish of Kirkham, affording a way across the Wyre by Cartford Bridge; south, through Copp hamlet to Elswick.
The township is governed by a parish council.
There have long been three cattle fairs—in March, April and November, held by custom.
The soil is clay, and principally used for pasture land, but wheat, oats, barley and beans are grown. Rushes were formerly a staple commodity, and rushlights were made.
Thomas Barrow, a local portrait painter of some ability, was born at Great Eccleston in 1737 and buried at St. Michael's in 1822. (fn. 2)
A ghost story was connected with Cross House, (fn. 3) formerly owned by the White family.
Manors
In 1066 Earl Tostig held GREAT ECCLESTON, assessed as two ploughlands, as a member of his Preston lordship. (fn. 4) Later it is found to have been included in the Wyresdale or Garstang fee of the Lancaster family, and the immediate tenants in 1212 have been identified as Ralph de Eccleston and Walter son of Swain, lord of Carleton. (fn. 5) In 1242 Adam de Eccleston held of William de Lancaster by knight's service. (fn. 6) In 1347 it was found that in William de Coucy's lordship of Wyresdale Sir Richard de Kighley held one plough-land by knight's service, and the heir of William de Bartail or Bartle held another plough-land similarly. (fn. 7) At other times Kighley and Bartail were said to hold two-thirds and one-third respectively.
In the absence of evidence it is impossible to trace the lordship clearly. The Kighley manor seems to represent that of Adam de Eccleston in 1242, (fn. 8) and to have been joined in practice with Inskip (fn. 9) it descended to the Cavendish family. (fn. 10) The Earl of Derby is now said to be lord of the manor. (fn. 11) The Bartail manor was held of Boteler of Rawcliffe, whose title came, in part at cast, from a grant of the homage of William son of Uctred de Eccleston made by Walter son of Sir William de Carleton to Richard le Boteler about 1260. (fn. 12) Thomas de Bartail died in 1349 holding a third part of Great Eccleston. (fn. 13) Of the Boteler tenure there is little to record. (fn. 14)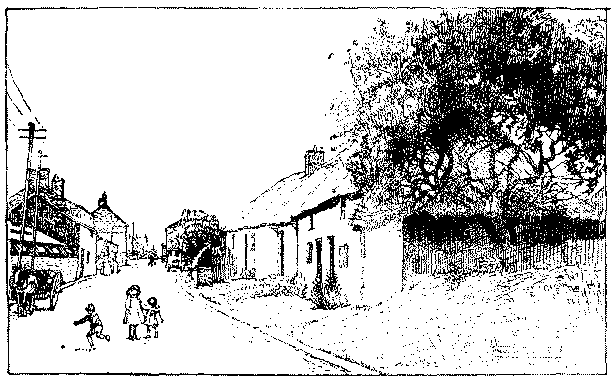 The Bartail manor, or part of the manor, was in 1592 held by Thomas Ecleslon of Henry Batler of Raweliffe in socage, (fn. 15) and descended to his son Adam, then sixteen years of age. (fn. 16) Soon afterwards it was sold to Sir Richard Hoghton, (fn. 17) and then acquired by Thomas Stanley, (fn. 18) whose son Richard died in 1640 holding of William Butler the capital messuage called Eccleston Hall in the Fylde, a windmill and lands, and leaving a son and heir Robert, aged five years. (fn. 19) Thomas, the father, died in 1641, and his grandson Robert following him about six weeks later, the heir was another grandson, Thomas, aged six. (fn. 20)
The Stanleys were Roman Catholics, (fn. 21) but the youth of the heir probably saved his estates from sequestration during the Commonwealth period. (fn. 22) Thomas Stanley recorded a pedigree in 1664, (fn. 23) and left a son and heir Richard. He married Anne daughter and eventual co-heir of Thomas Culcheth of Culcheth, by whom he had a son Thomas, a Jacobite attainted in 1716, when the Eccleston Hall estates were forfeited. (fn. 24) The hall was advertised for sale in 1796, the owner at that time being James Greenhalgh of Heysham. (fn. 25) It was in 1891 owned by the Misses Westby, but it does not appear that any manor is claimed.
Among the minor families of the place were Heriz, (fn. 26) Peacock (fn. 27) and Whittingham (fn. 28) in earlier times, and Blackburne, Gaunt, (fn. 29) Leckonby, Shireburne, (fn. 30) White and others (fn. 31) later. The Blackburnes of Stockenbridge in Upper Rawcliffe (fn. 32) were also landowners in Great Eccleston; their estates descended to the Leckonbys, another recusant family long resident in Eccleston and Elswick, who were 'ruined by the dissipation or extravagance of Richard Leckonby,' a prisoner for debt in Lancaster Castle from 1762 to 1783, when he died. (fn. 33)
The Whites can be traced back to the 14th century. (fn. 34) John White died in July 1557 holding a capital messuage, &c., in Great Eccleston of the heir of William Pleasington in socage by 4s. rent, and other property in Esprick and Upper Rawcliffe. His heir was a cousin Nicholas, son of William White, aged twenty-two. (fn. 35) The residence of the family was known as Cross House, (fn. 36) and remained with them till about a century ago. (fn. 37)
A small piece of land was granted to Cockersand Abbey, (fn. 38) but more considerable gifts were made to Dieulacres, (fn. 39) which, together with Rossall, were acquired by the Fleetwoods after the Dissolution. (fn. 40)
Some sequestrations are recorded in the Commonwealth period, (fn. 41) and in 1717 several 'Papists' registered estates. (fn. 42)
There are four places of worship in the township. For the Church of England, St. Anne's, Copp, was erected in 1723, because, Elswick Chapel 'being never consecrated and in the possession of Dissenters, it was thought more proper to build a new chapel here than to seize upon that. (fn. 43) The vicar of St. Michael's presents to this church.
The Wesleyan Methodists, after holding meetings in a cottage, built a chapel in 1841. (fn. 44) The Baptists also have a chapel.
As the chief resident families adhered to Roman Catholicism at the Reformation, it is probable that mass was said with comparative regularity during the times of proscription, but no connected story of the mission in the township can be given before 1700, soon after which there appears to have been a chapel of St. Lawrence at Raikes, rebuilt in 1760. The present church of St. Mary, in the village, was opened in 1835. (fn. 45)