Pages 207-209
A History of the County of Lancaster: Volume 8. Originally published by Victoria County History, London, 1914.
This free content was digitised by double rekeying. All rights reserved.
WENNINGTON
Wininctune, Wennigeton, Dom. Bk.; Wenigton, 1212; Weninton, 1229; Wellington, 1285.
This township lies between the Wenning on the south and the wooded Greeta on the north; the undulating surface rises on the whole from the former stream to the latter, about 280 ft. above sea level being attained near the northern boundary. The hamlet of Wennington lies on the river from which it takes its name, and over which there is a bridge adjacent, while Old Wennington occupies the northeast corner; Hutton lies midway between them. There is an acreage of 980½, including 11 acres of inland water, and in 1901 the population was 142.
The principal roads meet at Wennington; one goes east to Bentham, another north-west to Melling, and a third south-west to Wray and Lancaster. The Lancaster branch of the Midland railway just touches the southern border in one place, but Wennington station is in Tatham; the branch to Carnforth crosses the west end partly through a tunnel.
The land is mostly in pasture; the soil is clay, with clayey subsoil.
Manors
In 1066 one part of WENNINGTON was held by Ulf together with Melling and Hornby and another part by Chetel with Bentham and other manors. (fn. 1) This division seems to have been perpetuated by the Nether Wennington and Old Wennington of later times. The whole was included in the fee of Hornby and one plough-land there was granted by Adam de Montbegon to Henry de Roxburgh to be held by the service of the fourteenth part of a knight's fee. (fn. 2) This was only part of the land, for part continued to be held by the lords of Hornby and part was granted out to others. (fn. 3)
The successor of Henry de Roxburgh in 1212 was probably the Ellis de Wennington named in the survey of that year (fn. 4); he had in 1202 acquired 2 oxgangs of land from John son of Uctred. (fn. 5) Adam son of Ellis was a benefactor of Cockersand Abbey, (fn. 6) and in 1242 Adam de Wennington held the fourteenth part of a knight's fee of Hubert de Burgh of Hornby. (fn. 7) The records are scanty and the descent cannot be traced satisfactorily. William son of William de Wennington appears to have been lord of the manor in 1305 (fn. 8); Gilbert de Wennington held it in 1319 by knight's service and a rent of 3s. 7d., (fn. 9) and his son William had succeeded by 1329. (fn. 10) He was a minor, (fn. 11) and his sisters, or perhaps daughters, Clemence and Joan, likewise under age, were his successors in 1345. (fn. 12) Joan married William son of John de Morley, the manor being settled upon her heirs in 1360. (fn. 13)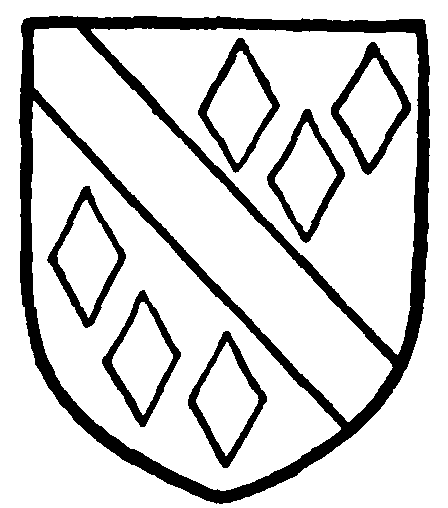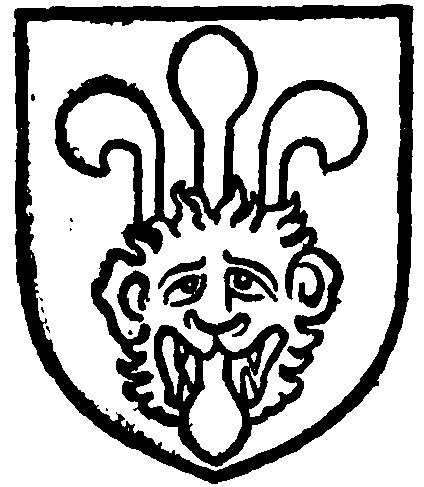 The manor descended in this family for more than 300 years. (fn. 14) Robert son of John Morley died in 1499 holding Wennington of Sir Edward Stanley as of his manor of Hornby by knight's service, and was followed by his son John, aged thirty-two. (fn. 15) John died shortly afterwards, (fn. 16) and his sister Margaret Sale was in possession at her death in 1507, when the heir was an uncle, Thomas Morley, brother of Robert. (fn. 17) His tenure also was brief, and his nephew John son of Giles Morley succeeded, (fn. 18) but by 1511 the manor had passed to a cousin Francis, under age. (fn. 19) Francis died at Wennington in September 1542 holding the manor with messuages and lands of Lord Mounteagle as of his manor of Hornby Castle byservices unknown (fn. 20); his son and heir Thomas, then aged twenty-eight, died at the end of 1557, leaving a son Thomas, eighteen years old. (fn. 21) Thomas Morley had livery of his inheritance in 1560, (fn. 22) and was returned as a freeholder in 1600. (fn. 23) The descent here is a little uncertain, owing to the succession of several Thomases. (fn. 24) The family were embarrassed by their adherence to the Roman Catholic religion and to the king's side in the Civil War. In 1630 Thomas Morley compounded for the two-thirds of his estate liable to sequestration for recusancy by a fine of £4. a year, (fn. 25) and Francis (fn. 26) and Thomas Morley (fn. 27) had their estates sequestered and confiscated by the Parliament for various 'delinquencies.' Thomas Morley survived his troubles and recorded a pedigree in 1664, his heir then being Robert, a son by his second wife, aged fourteen. (fn. 28) Robert Morley in 1674 sold the manor to Henry Marsden. (fn. 29)
The manor remained in the Marsden family for more than a century, (fn. 30) being sold about 1790 in order to purchase Hornby. The new owner was the Rev. Anthony Lister, a cousin of the old one, and he took the name of Marsden. (fn. 31) From his representatives it was purchased in 1841 by Richard Saunders, whose son and heir William Allen Francis married Dorothy Morley, a descendant of the former owners of Wennington, and the estate has descended to their son Mr. Charles Morley Saunders, the present lord of the manor. (fn. 32)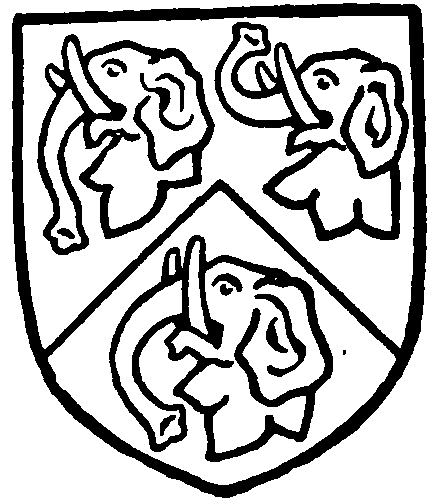 The Tunstall (fn. 33) and Croft (fn. 34) families long had estates in the township, and a few other names of ancient landowners occur. (fn. 35) Hornby Priory and Cockersand Abbey were the religious houses having lands there. (fn. 36) William Girlington in 1630 compounded for recusancy by a fine of £3 a year. (fn. 37)