Pages 305-308
A History of the County of Lancaster: Volume 7. Originally published by Victoria County History, London, 1912.
This free content was digitised by double rekeying. All rights reserved.
WINMARLEIGH
Wynomerislega, Wynermerisle, 1212; Wimerleg, 1241; Winmerly, 1244; Wynnemerley, 1262; Wymerlay, 1292. The accent is on the second syllable.
On the eastern side of this township the land is 50 ft. or more above sea level, and here is placed the hall; but westwards about two-thirds of the surface lies below the 25-ft. level, much of it being mossland. There is no village or considerable hamlet. The area is 2,342½ acres, (fn. 1) and in 1901 there was a population of 284.
Northward through the eastern side go roads from Garstang to Cockerham, and the west end is crossed by one from the former place to Pilling; these are connected by another passing through the centre of the township, having the hall on one side and the church on the other. The Garstang and Knott End single-line railway crosses the western corner, with a station called Coglie Hill, and the Lancaster Canal at one place bends so as to come within the northeast boundary.
The soil is clay and peat, with clay subsoil; wheat and potatoes are grown, but two-thirds of the land is in pasture.
The moss-lands in the neighbourhood provide materials for the manufacture of moss litter.
The township is governed by a parish council.
Manor
Two oxgangs of land in Wyresdale were granted by William de Lancaster II, who died in 1184, to Harvey the Falconer, (fn. 2) and this estate probably formed the nucleus of the later manor of WINMARLEIGH. Harvey's son Hugh adopted the local surname, (fn. 3) which continued in use for some centuries, perhaps by several of the freeholding families, (fn. 4) but the descent cannot be traced clearly. In 1347 Thomas le Gentyl held 2 oxgangs of land by knight's service of the king, as representing William de Coucy, late lord of Wyresdale, (fn. 5) and shortly afterwards, in 1359, Nicholas le Gentyl claimed the manor against Thomas son of Marmaduke de Rigmaiden. (fn. 6) From fines of an earlier time it seems that Robert de Pleasington had obtained a moiety of the manor from Thomas le Gentyl. (fn. 7) The Pleasington inheritance probably descended to an heiress who married Richard Radcliffe. (fn. 8) The Radcliffes also obtained in 1472 part of the inheritance of Roger de Winmarleigh, which by a daughter Christiana had descended to Christopher Rowall. (fn. 9) Sir John de Harrington of Farleton died in 1359 holding a messuage and 40 acres in Winmarleigh as of the manor of Wyresdale, formerly William de Coucy's. (fn. 10)
Richard son of William de Radcliffe in 1375 complained that Joan widow of Roger de Winmarleigh had abducted the heir, and he claimed the custody of a moiety of the manor until the majority of Robert son and heir of Roger. (fn. 11) Richard was the kinsman and heir of Robert de Radcliffe of Astley, which manor he acquired. (fn. 12) Winmarleigh descended regularly (fn. 13) to Richard Radcliffe, who. died in 1477 holding the manor of the Earl of Richmond in socage by a rent of 5d.; he also held the moiety of Astley and lands, &, in Chatburn, Clitheroe, Hapton, Great Marsden and Showley. His grandson Richard son of Thomas was his heir and under age. (fn. 14)
Richard Radcliffe died in 1500, leaving a son and heir Thomas, aged seventeen, (fn. 15) and this Thomas died in 1521, leaving as heir a son of the same name, five years old. (fn. 16) The younger Thomas died in 1538, when his son William was only four years old. (fn. 17) This son died at Astley in 1561, without issue, and his half-sister Anne, wife of Gilbert Gerard, obtained Winmarleigh. (fn. 18) As already shown, Gilbert purchased the superior lordship of Wyresdale, (fn. 19) but at his death in 1593 he was said to hold the manor of Winmarleigh by the old tenure, viz. of the queen as of her earldom of Richmond by knight's service and 5d. rent. His son and heir Sir Thomas Gerard was aged twenty-nine. (fn. 20) Some estate in Winmarleigh was at that time held by the Rigmaidens, (fn. 21) whose manors were afterwards purchased by Sir Thomas.
The manor descended to Dutton third Lord Gerard of Bromley, (fn. 22) and was granted to his daughter Elizabeth, who married the Hon. William Spencer. It descended to their great-granddaughter Elizabeth wife of Edward eleventh Earl of Derby, and was sold to Thomas Patten in 1744. (fn. 23) From him it descended to John Wilson-Patten, (fn. 24) who after a long and honourable career in the public service, having been knight of the shire as early as 1830, was raised to the peerage in 1874 and took his title from this manor. Lord Winmarleigh died in 1892, and his son and grandson having died before him the title became extinct. He was sole landowner, and built Winmarleigh House in 1871. (fn. 25) Lady Headfort, widow of the son, is tenant for life of the manor. No courts are held. (fn. 26)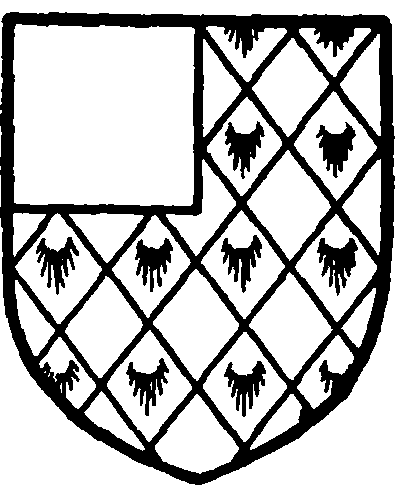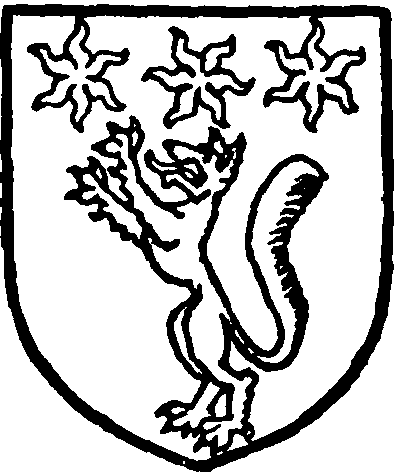 John Goose was a freeholder in 1600. (fn. 27) A few names of former landowners can be recovered from the inquisitions (fn. 28) and the sequestrations of the Commonwealth period. (fn. 29)
In connexion with the Church of England St. Luke's was built in 1876 and enlarged in 1887. (fn. 30) The patronage is vested in the Hon. Misses Ellinor and Elizabeth Wilson-Patten, daughters of Lord Winmarleigh.